In late 2022, PNY Technologies introduced a new line of budget-friendly NVMe drives known as the PNY CS1031. These drives were designed to offer an affordable and speedy upgrade option for users currently using SATA SSDs or traditional hard disk drives. The PNY CS1031 is a PCIe Gen 3×4 drive that comes in the M.2 2280 format.
Technical Specifications
Capacities
256GB / 500GB / 1TB / 2TB
NAND Components
3D NAND
Interface
PCIe Gen 3×4 NVMe 1.3
Form Factor
M.2 2280
Package Dimensions (L×W×H)
123 x 85 x 4.3 mm
Product Dimensions (L×W×H)
22 x 80 x 2 mm
Weight
6.6g
Max Sequential Read
256GB – Up to 1700MB/s
500G – Up to 2200MB/s
1TB/ 2TB – Up to 2400MB/s
Max Sequential Write
256GB – up to 1100MB/s
500GB – up to 1200MB/s
1TB/ 2TB – up to 1750MB/s
TBW
256GB – 150
500GB – 110
1TB – 240
2TB – 480
Price
256GB – RM85 (RM0.33 per GB)
500GB – RM135 (RM0.27 per GB)
1TB – RM235 (RM0.235 per GB)
2TB – RM499 (RM0.249 per GB)
PS5 Compatibility
No
Warranty
5 Years Limited Warranty
*Note : The CS1031 is a DRAMless NVME Drive.
Appearance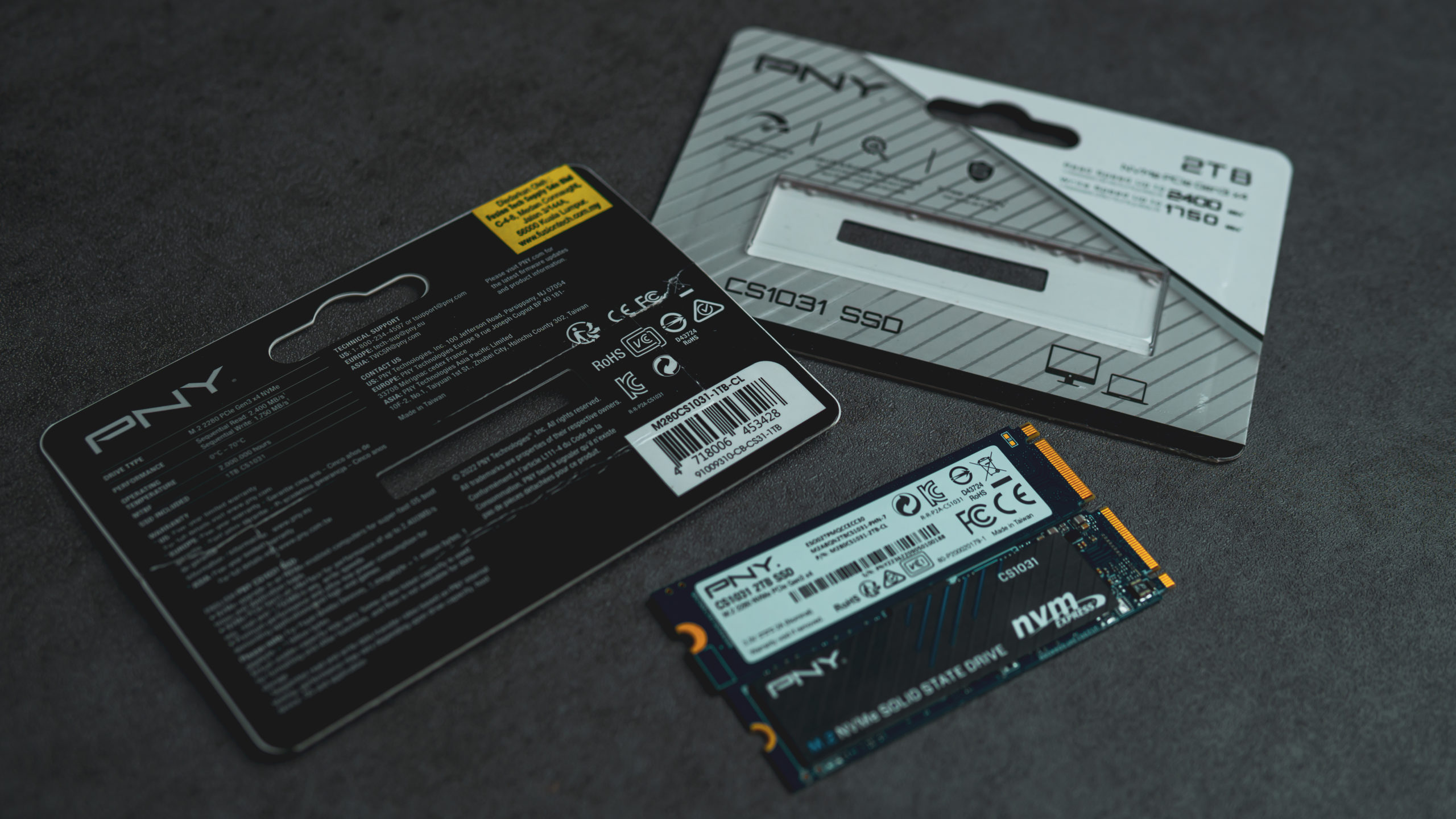 The packaging for this NVMe drive is basic and straightforward, as it's considered a budget option. It consists of cardboard packaging and a transparent plastic window that allows you to see the drive inside. Product information is printed on both sides of the packaging. It's worth noting that this NVMe drive doesn't come with a heatsink, and the labels on both sides of the drive are made of sticker paper.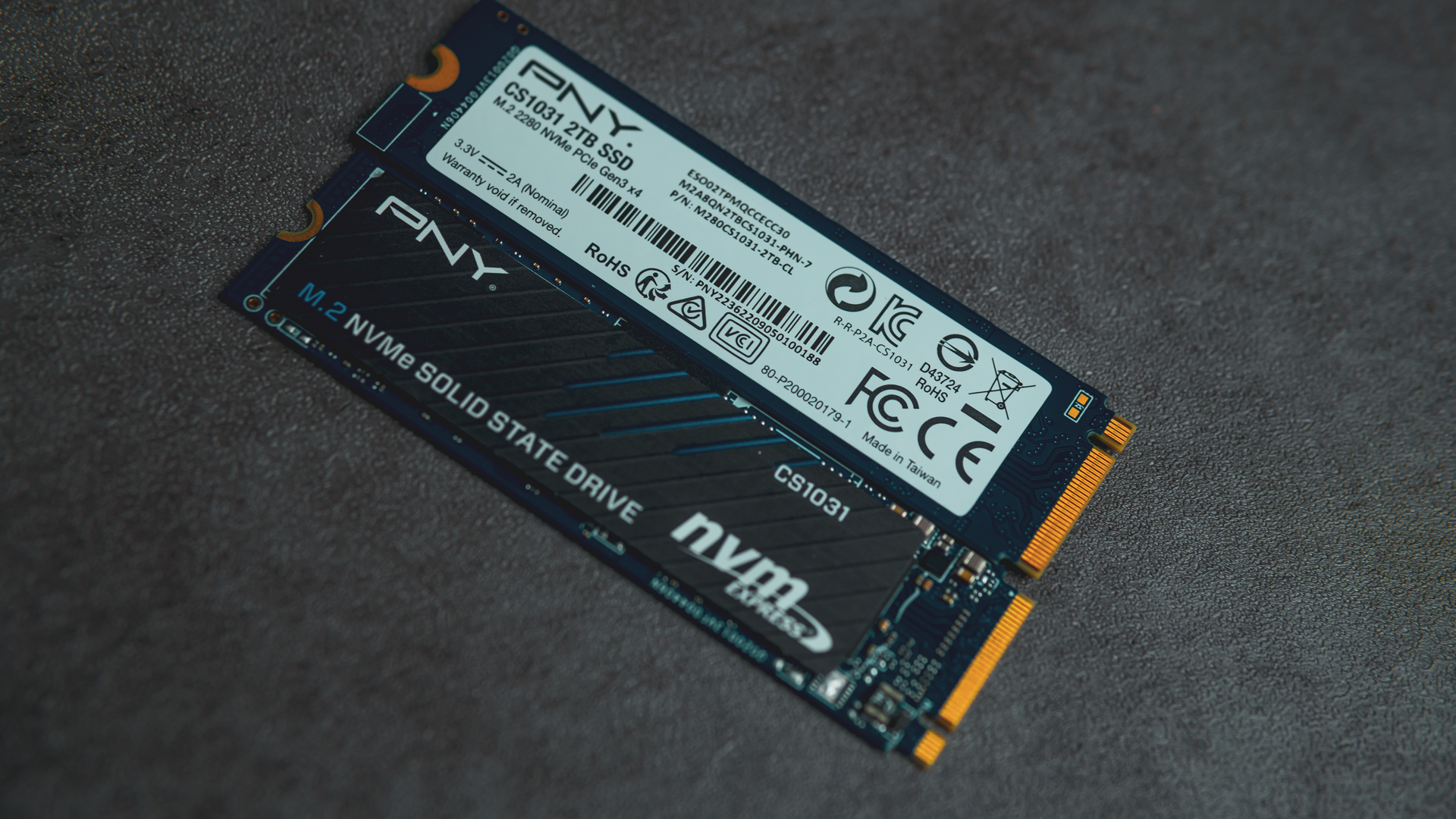 This NVMe module has a single-sided design, which means that all of the NAND, controller, and other components are located on one side of the module while the other side is empty.
The advantage of this layout is that the module can be easily inserted into most systems without any issues. It comes in the M.2 2280 form factor, which is 80mm in length and there are no other variations available.
Benchmarks
Each version of the NVMe drive underwent rigorous testing, which included a battery of benchmarks such as 3D Mark's Storage Benchmark, Crystal Disk Mark, and AS SSD benchmarks.
3D Mark Storage Benchmark

AS SSD Benchmark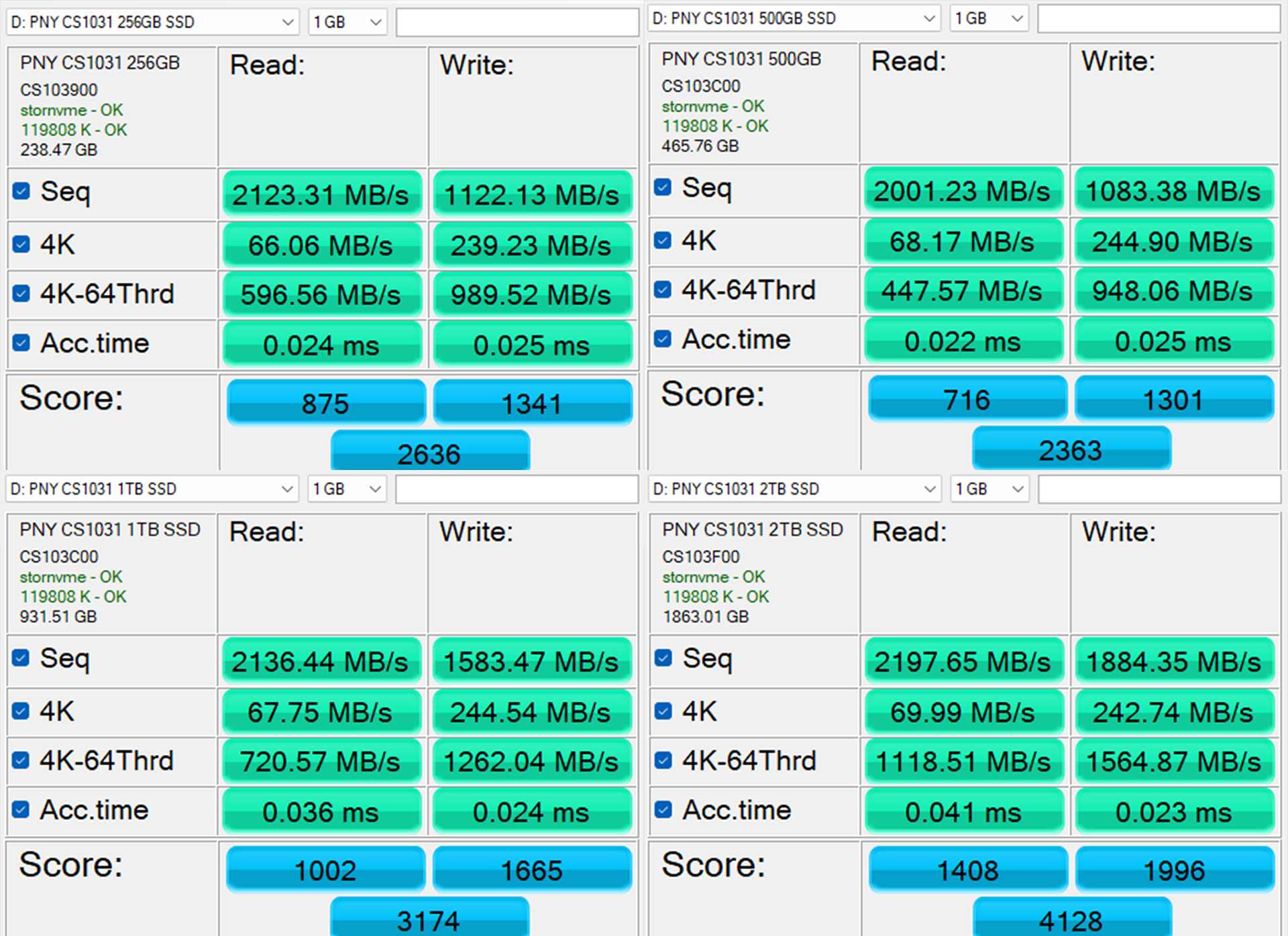 Crystal Disk Mark Benchmark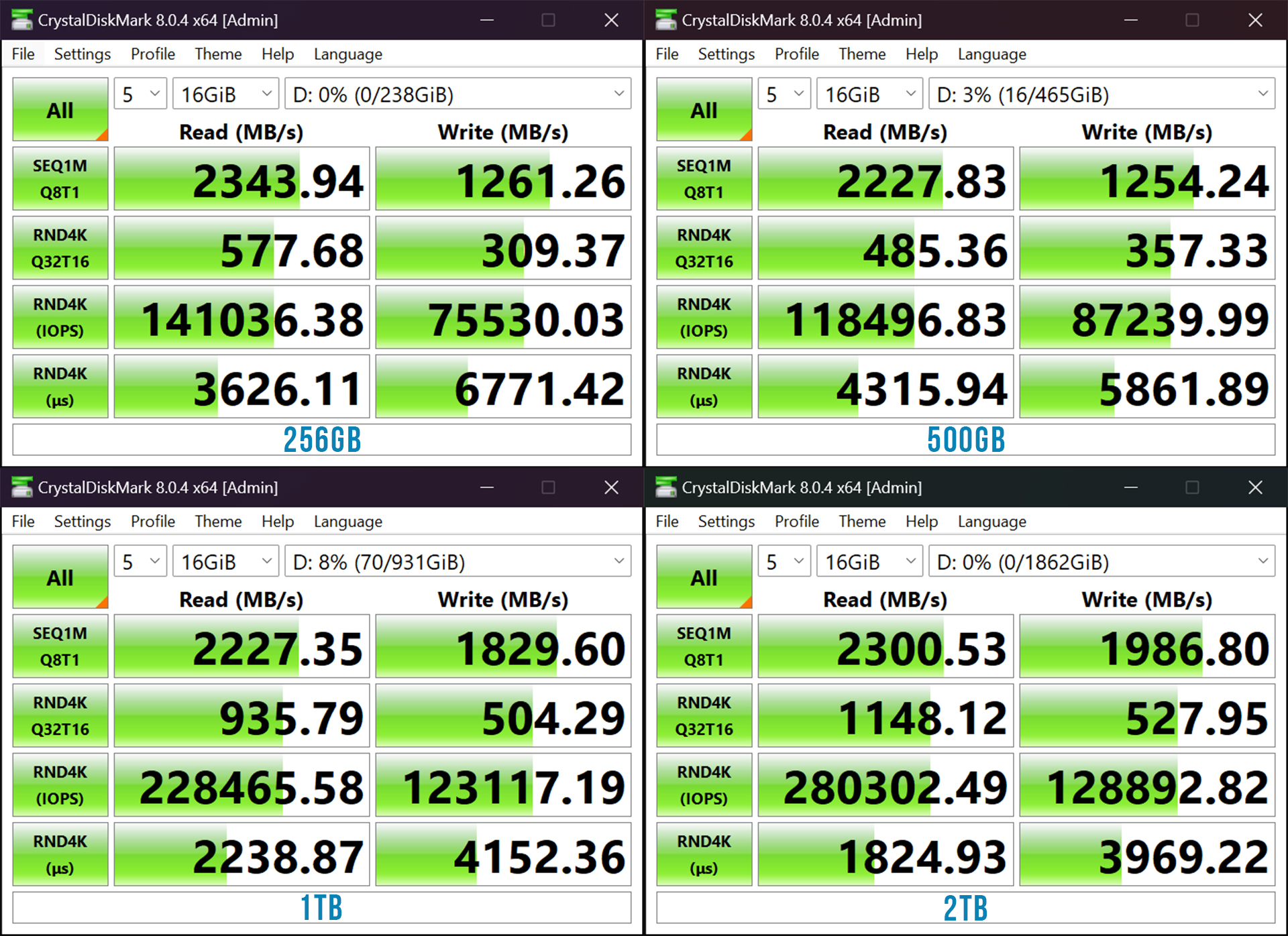 Overall, all four versions of the drive demonstrated good performance in our testing, using the file sizes we selected to gather necessary data. It's worth noting that the 256GB and 500GB variants outperformed their advertised sequential read and write speeds, while the 1TB and 2TB versions performed as advertised, falling within the expected range for margin of errors.
In contrast, the 1TB and 2TB variants demonstrated superior random read and write speeds, making them a more attractive option due to the use of multiple NAND chips acting as a RAID array of drives.
---
What I Liked About The PNY CS1031
Great pricing for an entry level PC and media storage.
Matches and outperforms official specification.
---
Conclusion
Indeed, PNY Technologies has done an excellent job of pricing these NVMe drives very competitively, despite their lack of DRAM cache. In addition to being highly affordable, the CS1031 M.2 2280 NVMe Gen 3×4 SSD is an excellent option for customers who require more storage space due to the increasingly demanding nature of typical applications, such as games and other multimedia, which requires higher storage space.
The drive's density moving capability optimizes space usage, resulting in better overall performance. With various density choices to meet the demands of different users, this NVMe SSD is also the most cost-effective solution for an entry-level PCIe SSD.
However, for those who require substantial storage capacity, the 1TB or 2TB variants are recommended. Based on our evaluation, it's also reasonable to conclude that at the 1TB and 2TB capacity point, the diminishing returns of storage to price scaling becomes evident. Therefore, these two appears to offer the best value in terms of capacity.
Final Score : 10/10 For Budget PC
---
Product Page : https://www.pny.com.tw/en/products-detail/CS1031-M2-SSD-NVMe-Gen-3/
Official Store : https://shopee.com.my/pnyofficialstore
Warranty Claims can be made at Fusion Tech Supply Sdn Bhd as long as the PNY product carries the sticker below :