ASUS has introduced the ROG LOKI as their latest range of power supply. Designed to meet the requirements of small form factor builds, the LOKI series adopts the SFX-L PSU design. All the variants of ROG LOKI are 80PLUS Platinum Certified, except for the 1200W variant, which is 80Plus Titanium Certified. Moreover, the ROG LOKI are ASUS Aura Sync Ready, Cybernetics LAMBDA A Noise Level Certified and ATX 3.0 compatible bundled with a PCIE 5.0 12VHPWR connector.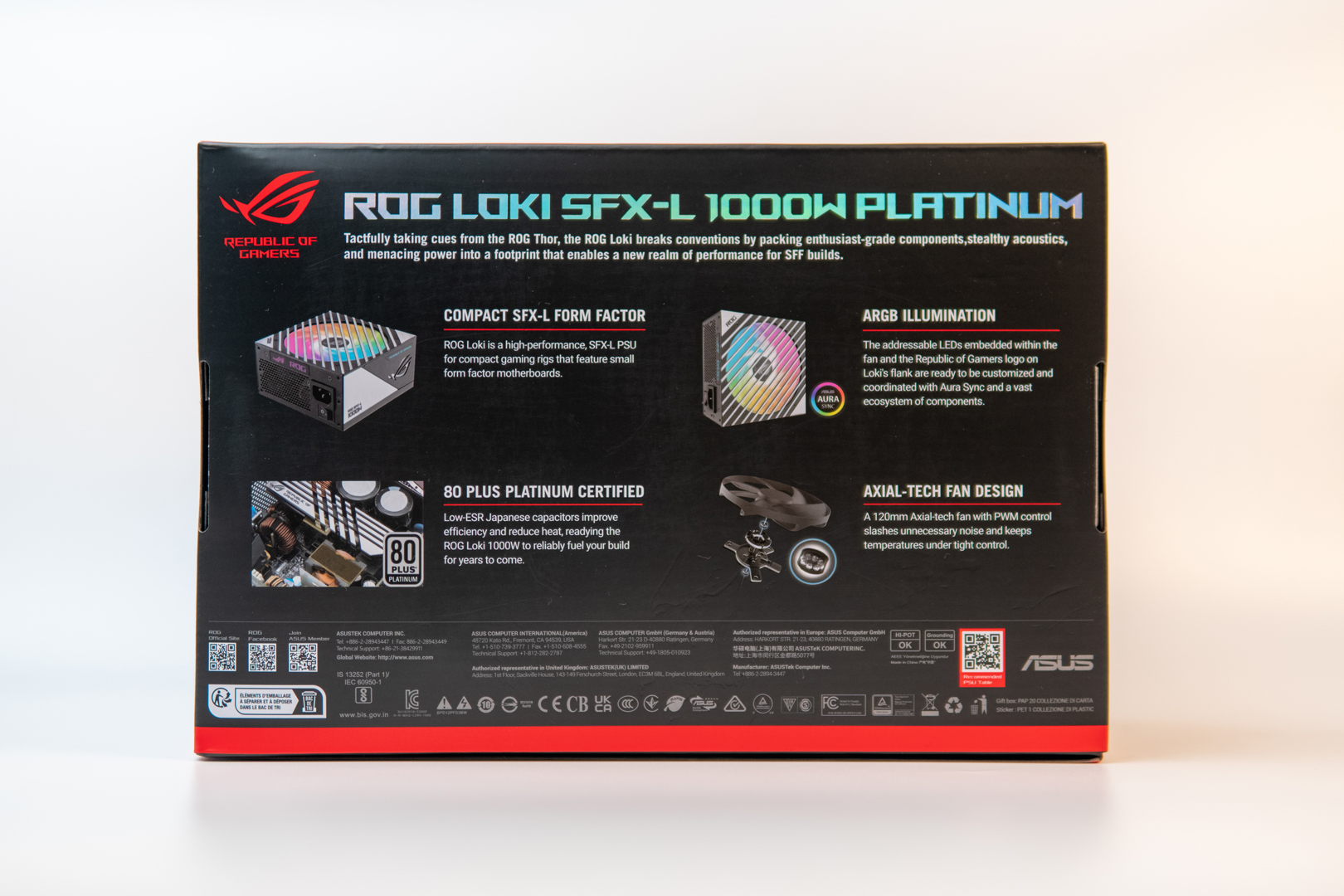 Specifications & Pricing
Form Factor
SFX-L
ATX 3.0
Yes
Dimensions
125 x 125 x 63.5 mm
Efficiency
80Plus Platinum
Protection Features
OPP/OVP/UVP/SCP/OCP/OTP
Hazardous Materials
ROHS
AC Input Range
100-240Vac
DC Output Voltage
+3.3V +5V +12V -12V +5Vsb
Maximum Load
20A 20A 83.3A 0.8A 2.5A
Combined Load
110W 110W 1000W 9.6W 12.5W
Total Output
1000Watts
Connectors
MB 24/20-pin x 1
CPU 4+4-pin x 2
PCI-E 16-pin x 1
PCI-E 8-pin x 3
SATA x 6
PERIPHERAL x 4
Package Contents
Power Cord x 1
Motherboard Power Cable x 1 (450mm)
CPU Cable x 2 (550mm)
PCI-E Gen 5 16-pin Cable x 1 (450mm)
PCI-E 1-to-1 Cable x 1 (450mm)
PCI-E 1-to-2 Cable x 1 (450mm)
SATA 1-to-3 Cable x 2 (300+200+100mm)
Peripheral 1-to-4 Cable x 1 (300+100+100+100mm)
Addressable RGB Cable x 1 (800mm)
User Manual x 1
ATX to SFX adapter bracket x 1
Weight
1.83kg (single PSU)
AURA SYNC
Yes, ARGB
0Db Fan Button
No
Cybernetics Noise Level Certification
A
The ROG LOKI is currently priced as below :-
| | |
| --- | --- |
| ROG LOKI 1000W | RM 1,266 |
| ROG LOKI 850W WHITE | RM 1,188 |
| ROG LOKI 850W | RM 1,059 |
| ROG LOKI 750W | RM 970 |
Form Factor & Aesthetics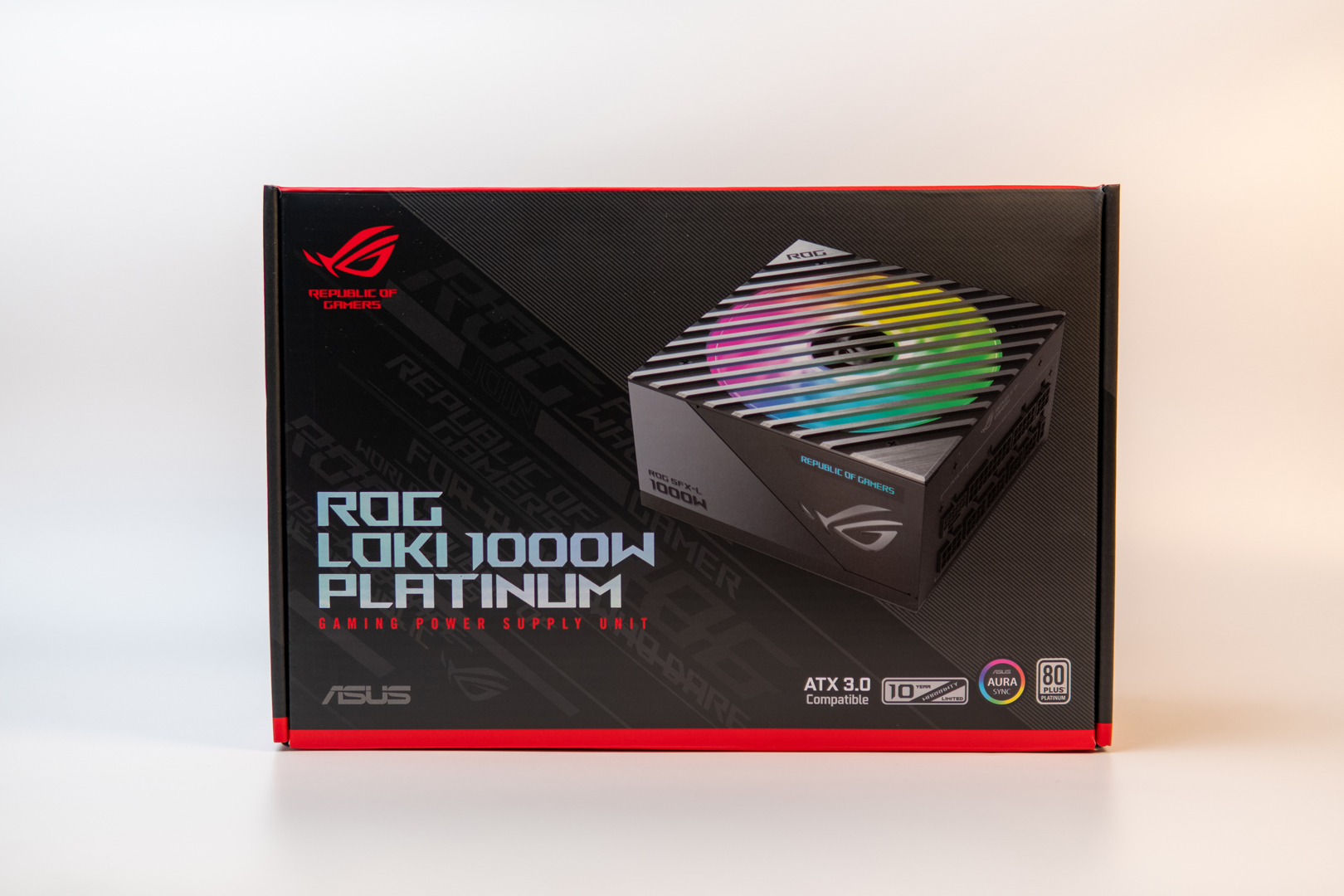 The ROG LOKI power supply unit deviates from the usual SFX design and instead employs the SFX-L form factor, which is slightly larger with dimensions of 125mm x 125mm x 63.5mm. Even though it is still an SFX PSU, the ROG LOKI is designed to save space and can be accommodated in standard ITX cases. However, managing cables may pose a slightly greater challenge than usual.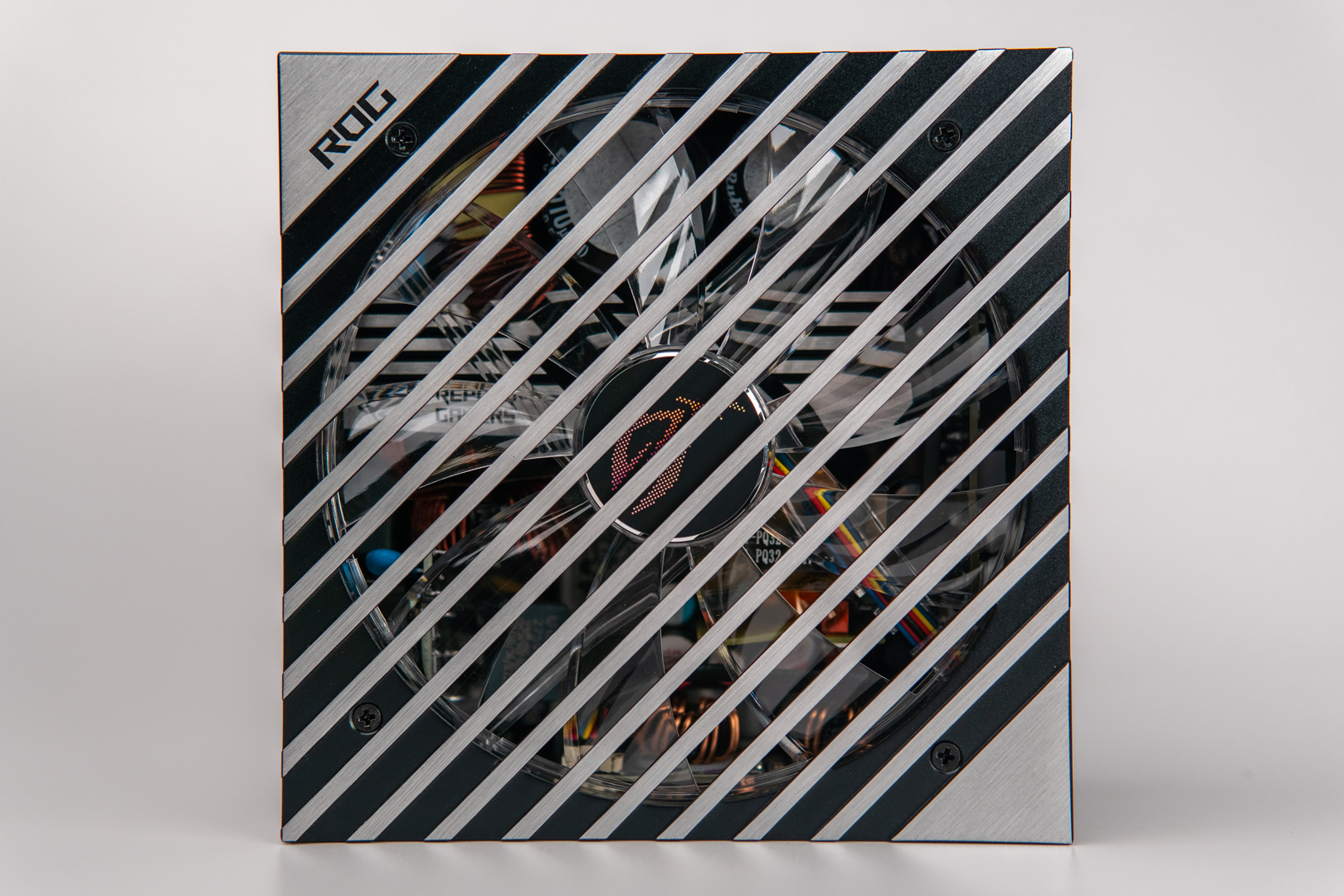 Just like the ROG THOR, the top panel of the ROG LOKI features a brushed metal grill with the ROG logo etched in the top left corner. The grill houses a transparent 120mm ARGB fan that emits colorful lighting that is ASUS Aura Sync ready. However, during our testing, we discovered that the fan's lighting can be controlled as a generic ARGB by connecting it to a typical 3-pin DRGB port. The fan is designed with larger blades and a barrier ring, which helps to increase the downward air pressure. Additionally, the heatsink underneath the fan features the ROG logo etched onto it and adopts the same design scheme as the outer grills.
The ROG LOKI PSU has a sleek matte black texture with mirror-finished features on both sides. The sides of the PSU showcase the illuminated ROG and Republic of Gamers logos that match the RGB lighting emanating from the fans. The front panel houses all the modular connectors arranged in two rows, with the ATX 3.0 12VHPWR port taking the pole position. With the addition of the 12VHPWR port, it reduces the typical 4 x 8-pin CPU/PCI-E configuration to only 3 x 8-pin on this SFX-L model. The other configurations remain similar to most SFX PSU, but with an additional 2-pin AURA ARGB port located at the end.
Accessories & Cables
In contrast to the braided sleeve cables that come with the ROG THOR, the ROG LOKI cables are constructed from a different material and have a glossy texture with a soft leathery feel. The texture is similar to that of the laces found on high-quality dress shoes. However, it is worth noting that these cables do not include cable management combs.
In addition to the cables, the package also includes other accessories such as an ROG drawstring cable pouch, a power cord, a user manual, three Velcro cable straps, a packet of cable ties and an ATX to SFX adapter bracket.
ATX 3.0 and PCIe Gen 5.0 Ready
The ROG LOKI PSU complies with the latest power specification standards and is ATX 3.0 compatible, making it suitable for the latest generation of GPUs. The included 16-pin 12VHPWR (PCIe 5.0) cable connects directly to a dedicated 16-pin port on the PSU, supporting up to 600w of power.
80Plus Platinum & 10 Years Warranty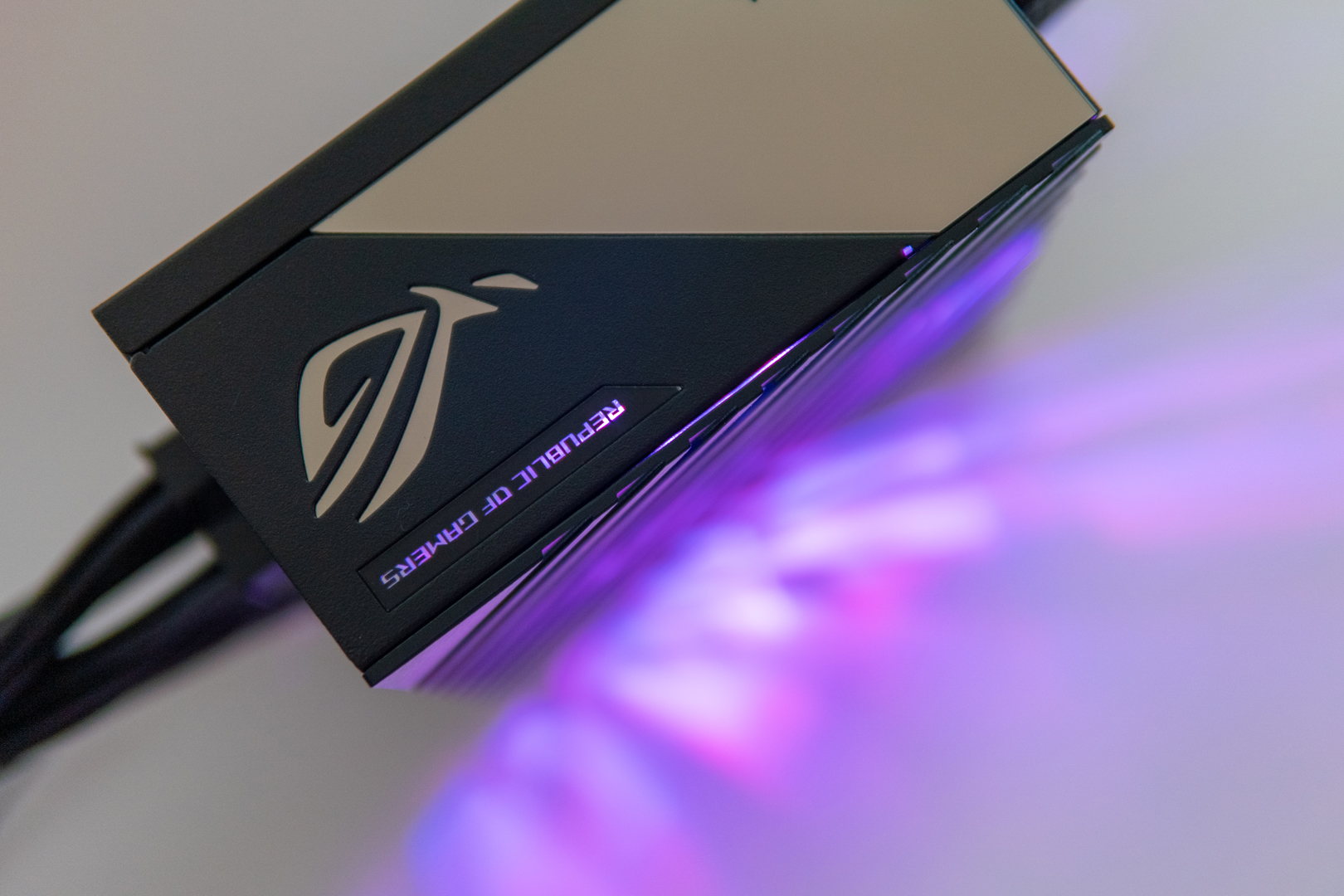 According to the datasheet, the ROG LOKI PSU incorporates top-quality components, including Low-ESR Japanese capacitors, alloy chokes, and MOSFETs, which effectively minimize heat generation, provide stable voltage regulation, and reduce ripple noise. The PSU also offers several protection features, such as over-voltage protection (OVP), under-voltage protection (UVP), over-power protection (OPP), over-temperature protection (OTP), short-circuit protection (SCP), and over-current protection (OCP), to ensure safe and reliable operation. The ROG LOKI also comes with a 10 Years Warranty for core product operations.
During our testing, we found the performance of the ROG LOKI PSU to be impressive, as it was capable of delivering its full power output even at an ambient temperature of up to 52°C, without encountering any problems. The PSU also maintained high efficiency across all loads, performing above 92% at both 50% and 100% load, as per our testing results.
0 Decibel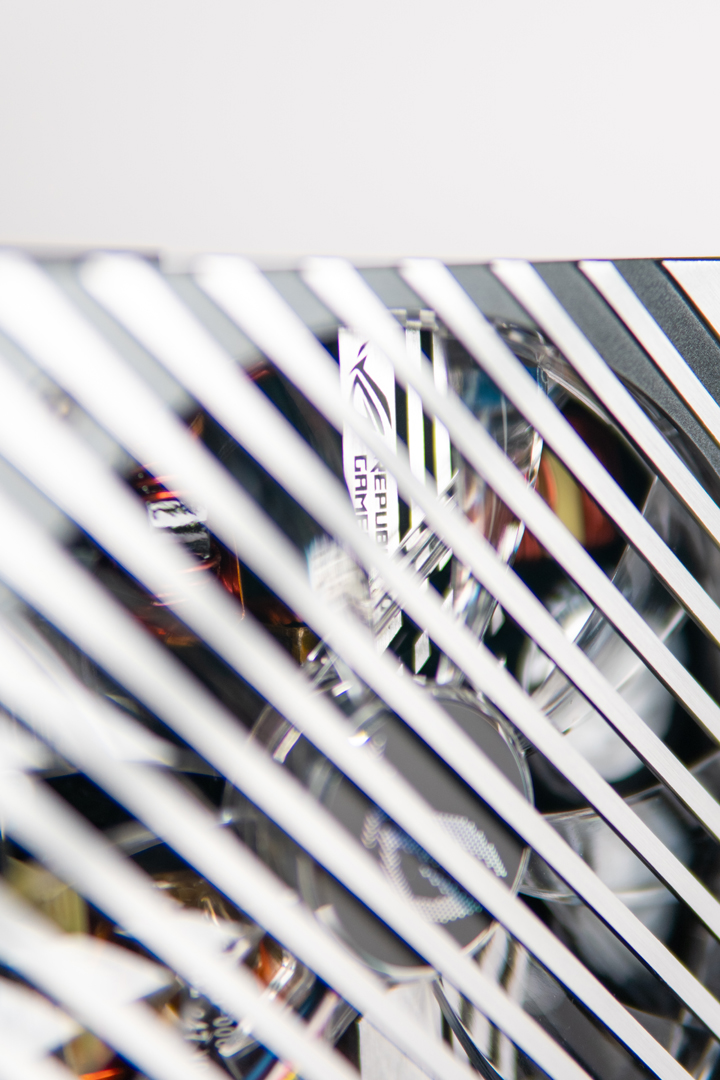 Additionally, the ROG LOKI PSU has earned a Cybenetics Noise Level Certification of A Rating, which indicates that it operates at a very low noise level. Unlike the ROG THOR, the ROG LOKI does not feature a manual 0 dB button at the back. Instead, the PWM fan automatically shuts off at loads below 40%, and spins faster at medium loads, but still operates quietly due to its double ball bearing design, and is hardly noticeable in most situations.
Differences from the ROG THOR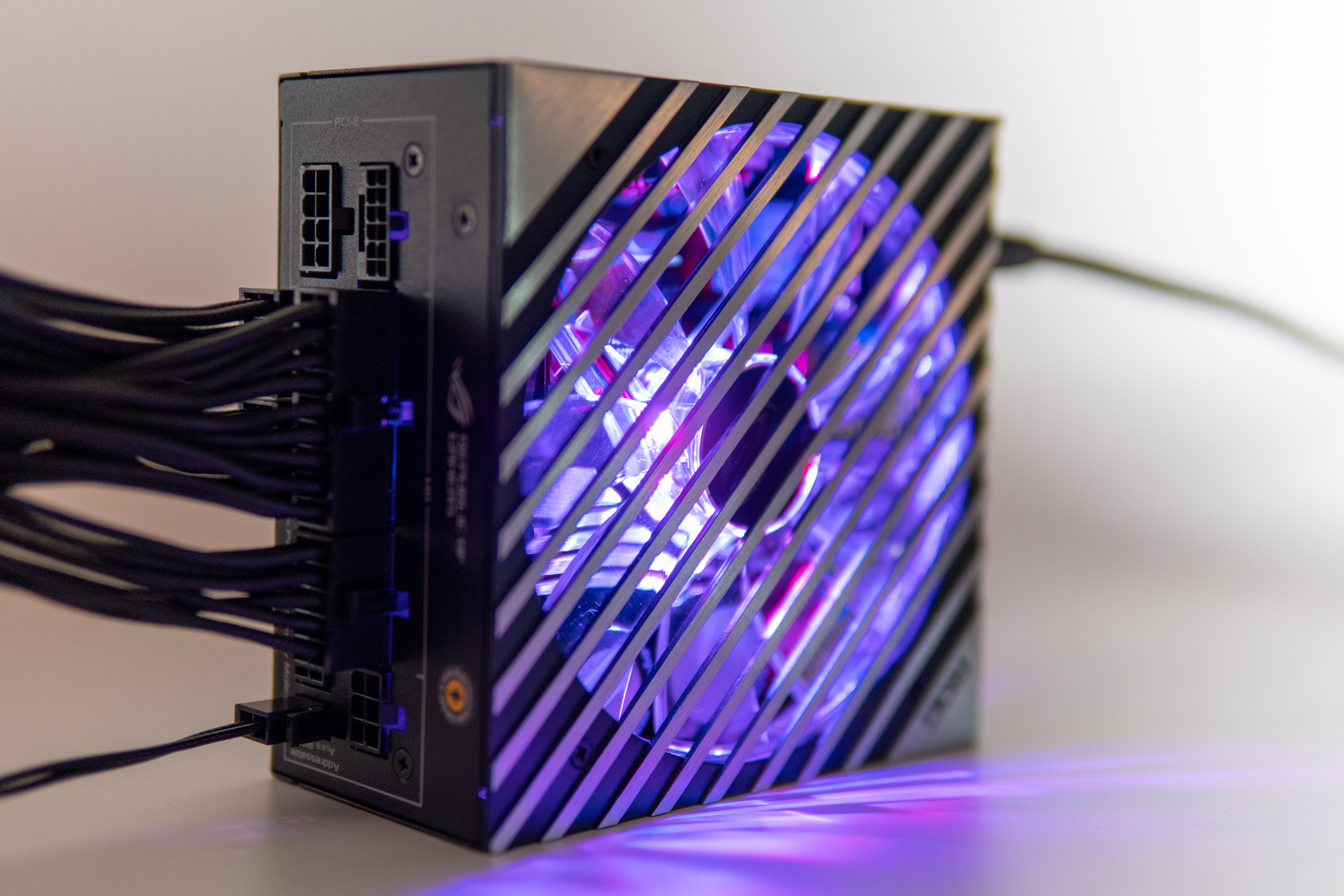 The ROG THOR 1000W is another power supply unit from ASUS that has similar features and performance as the ROG LOKI 1000W. However, there are some differences between them that may affect your choice depending on your preferences and needs.
The form factor is the primary distinguishing factor between the two power supply units. The ROG THOR 1000W is an ATX PSU, whereas the ROG LOKI 1000W is an SFX-L PSU. As a result, the ROG THOR 1000W is bigger and heavier than the ROG LOKI 1000W, which could limit its compatibility with some SFF cases. On the other hand, the ROG THOR has a larger size which allows for more cooling and airflow, and potentially result in lower noise levels and temperatures.
Another difference is the OLED display. The ROG THOR 1000W has a built-in OLED display on its side that shows real-time power consumption and efficiency data. This can be useful for monitoring your system's power usage and performance. The ROG LOKI 1000W does not have this feature, but it still has RGB lighting that can be synced with other ASUS products.
---
What I Loved About The ROG LOKI
Future proofed! Meeting the ATX 3.0 standard is a huge plus point in my books.
The ROG LOKI comes with a 12VHPWR connector port and a direct cable instead of a PCIe to 12VHPWR adapter.
Silent operation. The fan stops completely at below 40% load.
What I Wished Was Included
As a fan of the OLED screen that came with the ROG THOR, I wished that they included this in as well.
What I Wished Was Better
While the transparent fans provide a form of fancy RGB design, it doesn't complement the design of the PSU. Would've been better if they've incorporated the ARGB on the sides of the PSU and kept the fans black and stealthy.
---
Verdict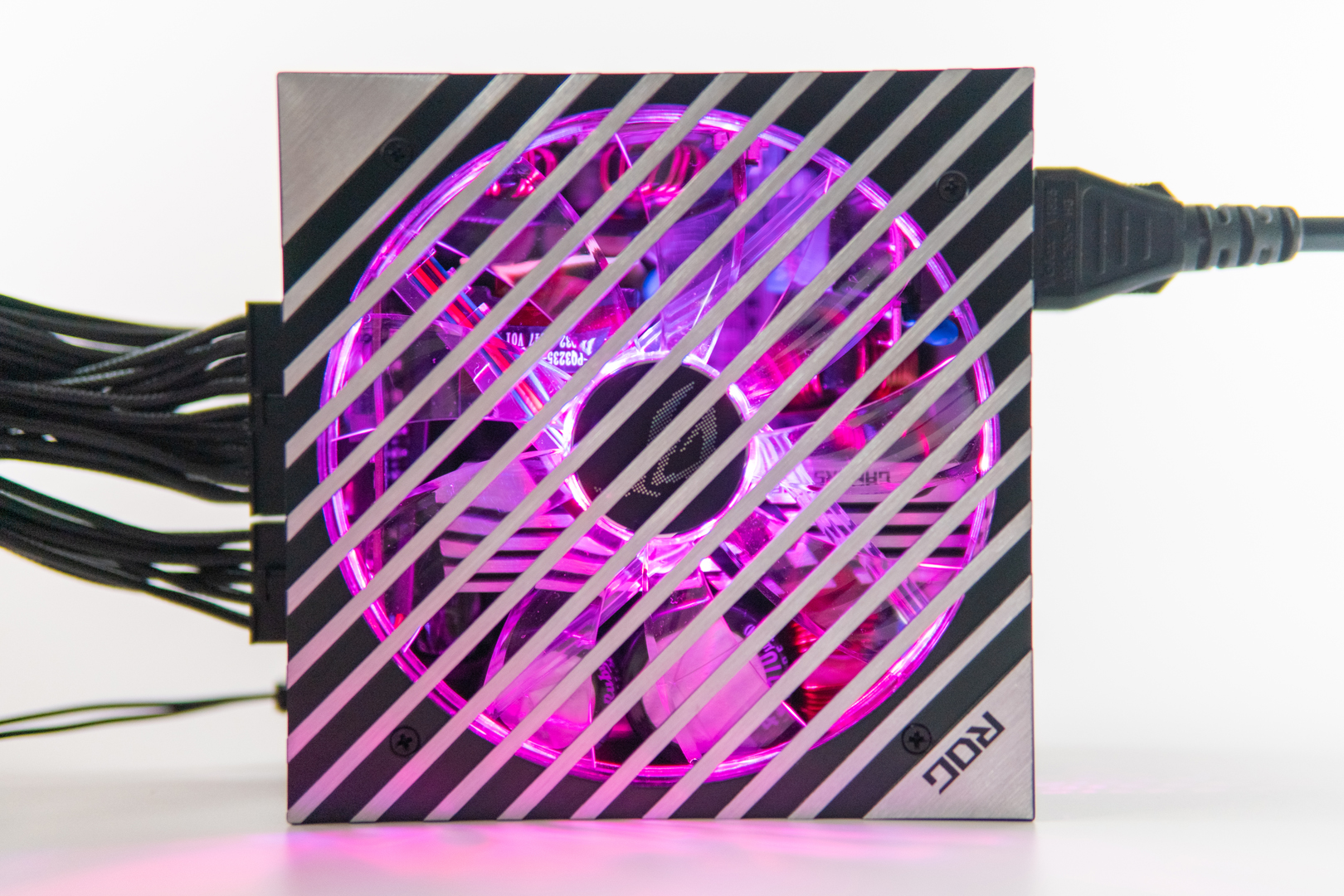 Indeed, the ROG LOKI 1000W PSU is an ideal option for those who prioritize a compact design and quiet operation without sacrificing performance. Its SFX-L form factor makes it compatible with many SFF cases, while its Cybenetics Noise Level Certification A rating ensures a nearly silent operation. Additionally, the automatic fan shut off and double ball bearing design contribute to its low noise levels. The stable voltage regulation and low ripple noise guarantee a stable power supply, while the high efficiency across all loads means that you can use it for prolonged gaming sessions without worrying about your energy bill. Overall, the ROG LOKI 1000W PSU is a great investment for those who want a reliable and efficient power supply in a compact package.
In addition, the fully modular design of the ROG LOKI 1000W PSU makes cable management easier, particularly in tight spaces. The PSU also meets the latest standard for PSU as it is designed with a dedicated 12VHPWR connector port and cable, making it a great choice for those looking for a more updated and modern power supply.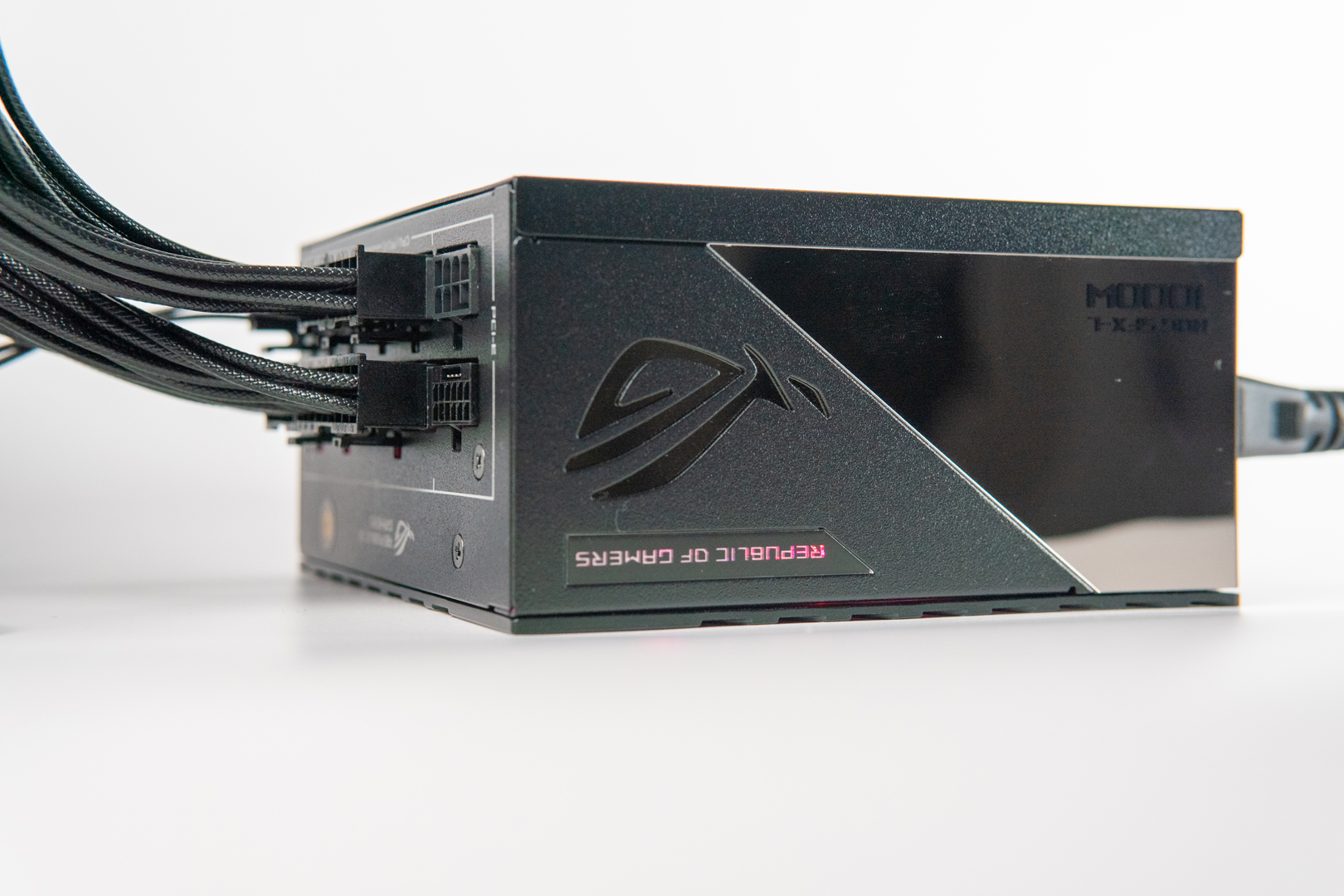 If you are having a difficult time deciding between the ROG THOR and ROG LOKI, there are a few factors to consider. If you have a smaller SFF case or prefer a more compact PSU at a lower cost, the ROG LOKI 1000W may be a better choice. On the other hand, if you have a larger case or prefer a more advanced PSU with an OLED display and manual 0 db control, the ROG THOR 1000W may be the better option. Ultimately, your preferences, budget and needs will determine which PSU is the right fit for you.
Final Score : 9/10
---
Product Page : https://rog.asus.com/my/power-supply-units/rog-loki/rog-loki-1000p-sfx-l-gaming-model/