The Kingston NV2 PCIe 4.0 NVMe SSD builds upon the success of its predecessor, the NV1 Gen 3 model, to offer an accessible storage solution. Just like the NV1, the NV2 caters to budget-conscious users seeking storage solutions for devices like mini-PCs and laptops with heat management constraints.
The NV2 is available in five storage capacities, starting at 256GB and extending up to 2TB. For the purpose of this review, our focus will be directed towards the 2TB variant. To comprehensively evaluate its performance, we conducted tests utilizing notable benchmarks such as the 3DMark Storage Benchmark, AS SSD Benchmark, CrystalDiskMark 8, and the ATTO Disk Benchmark.
Specification
Form factor
M.2 2280
Interface
PCIe 4.0 x4 NVMe
Capacities
250GB, 500GB, 1TB, 2TB, 4TB
Sequential read/write
250GB – 3,000/1,300MB/s
500GB – 3,500/2,100MB/s
1TB – 3,500/2,100MB/s
2TB – 4TB – 3,500/2,800MB/s
NAND
3D
DRAM
No
Endurance
250GB – 80TB
500GB – 160TB
1TB – 320TB
2TB – 640TB
4TB – 1280TB
Storage temperature
-40°C~85°C
Operating temperature
0°C~70°C
Dimensions
22mm x 80mm x 2.2mm
Weight
7g (all capacities)
Vibration operating
2.17G (7-800 Hz)
Vibration non-operating
20G (20-1000Hz)
MTBF
2,000,000 hours
Warranty/Support
Limited 3-year warranty with free technical support
Features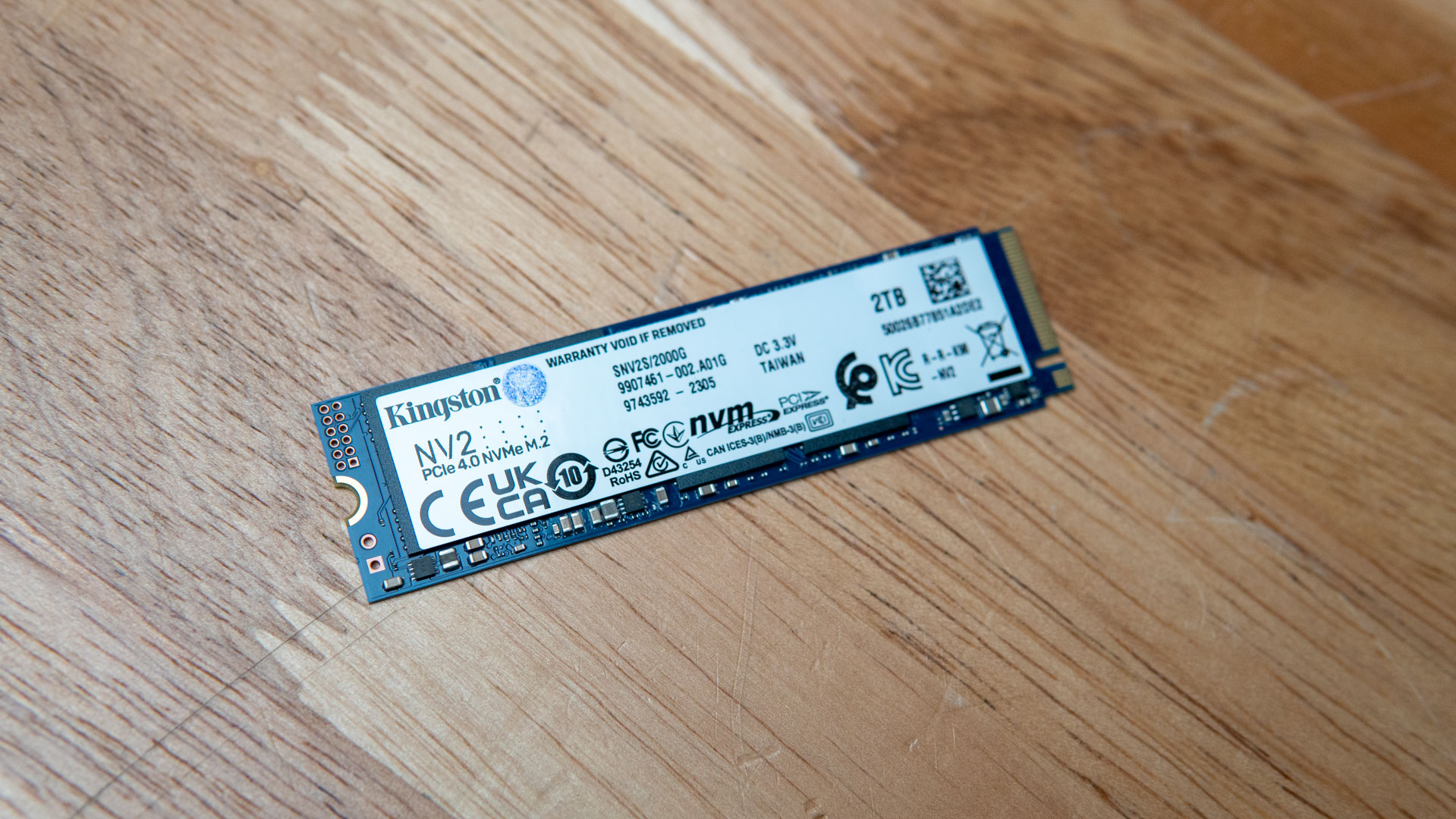 The Kingston NV2 PCIe 4.0 NVMe SSD features a common single sided M.2 2280 form factor, offering a compact size suitable for easy integration into various systems. On the front-side label is the usual branding sticker, and it doesn't come with a heat spreader.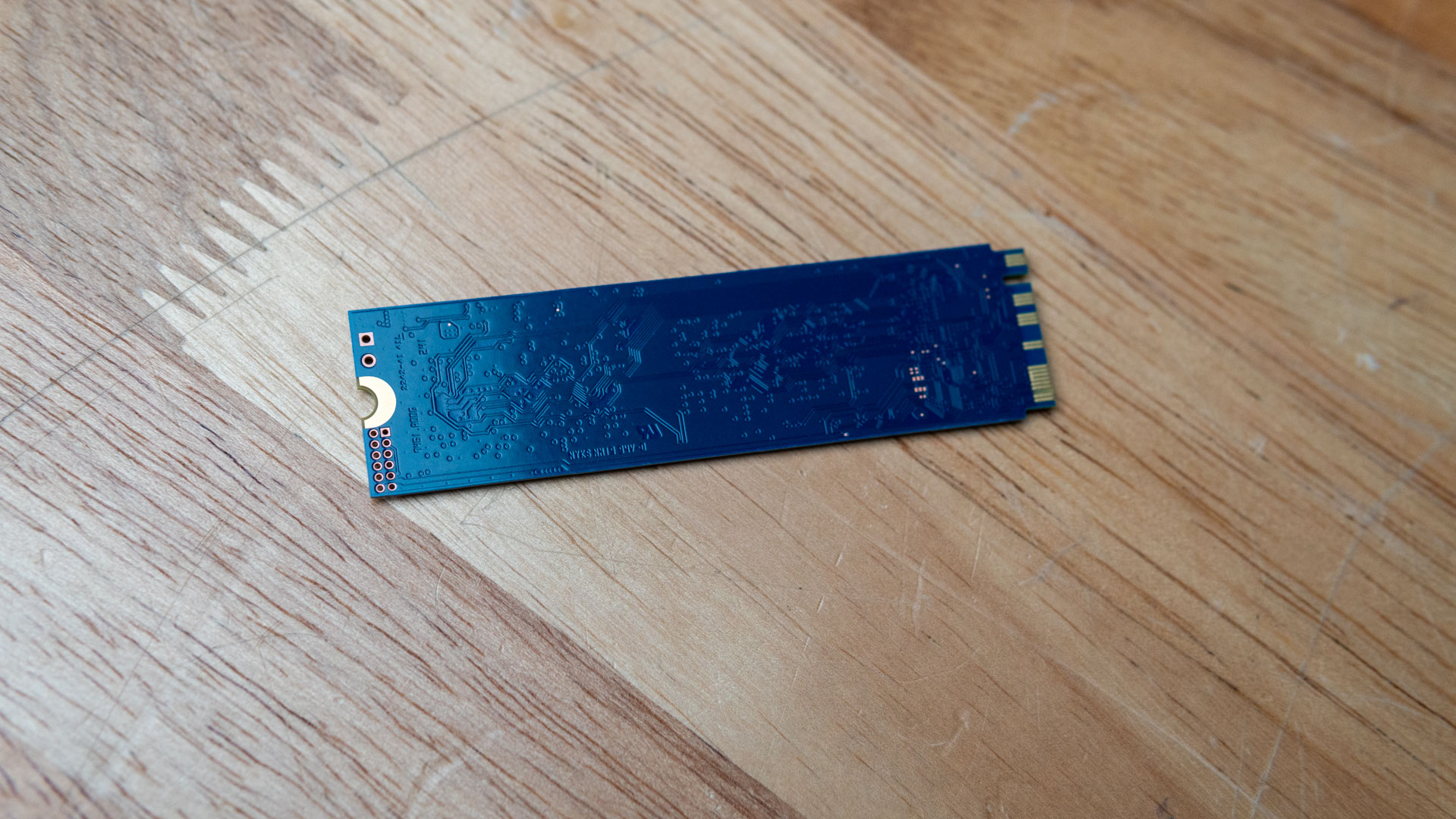 Packaged in a simple cardboard box with a transparent plastic window, the packaging allows a preview of the drive. Important product details and specifications are printed on the packaging, providing essential information for users.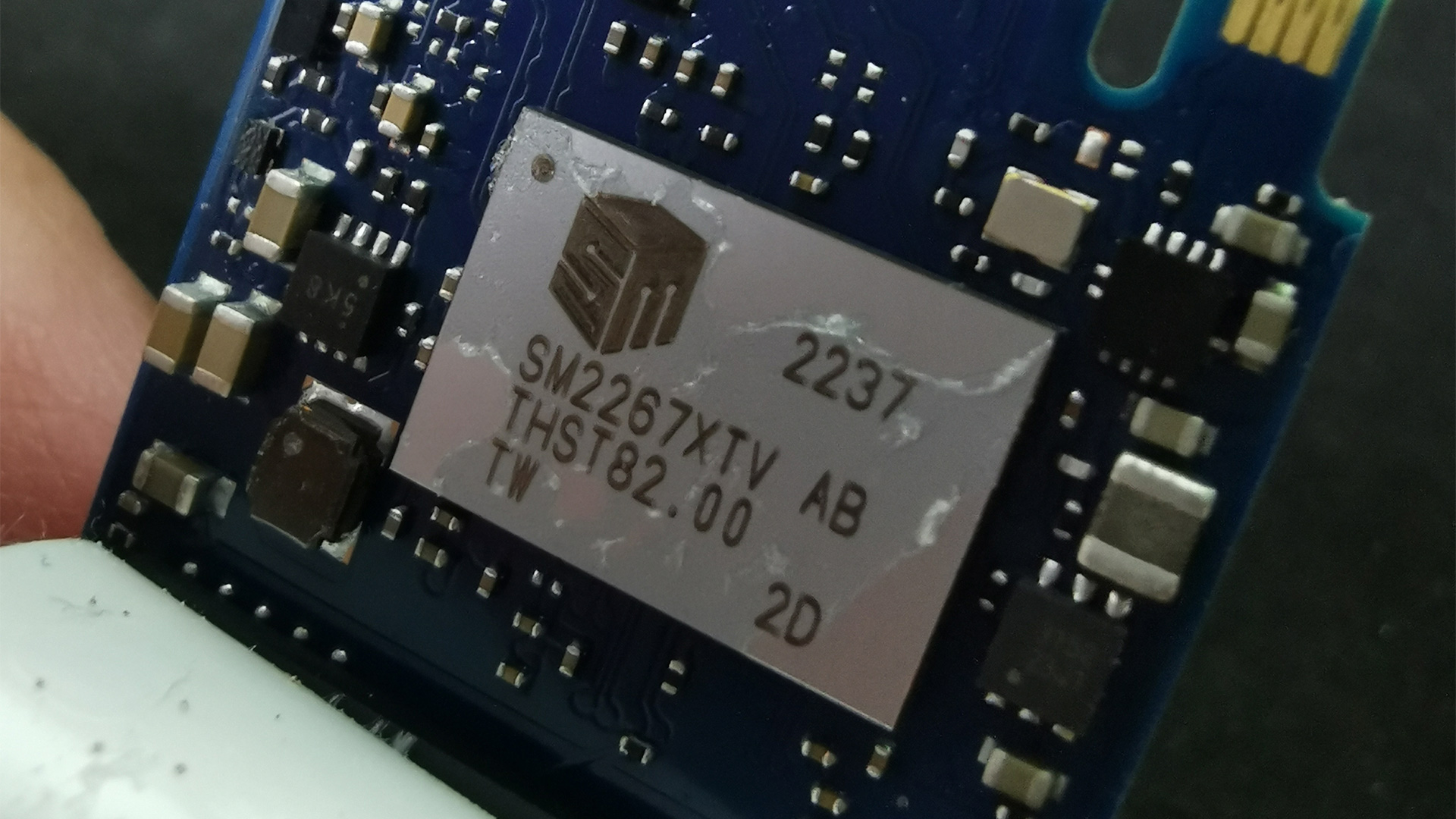 The controller for the NV2 wasn't officially mentioned on Kingston's website, but looking closely at the drive gave us this detail. Underneath the label on the review unit is a SM2267XT memory controller made by Silicon Motion. This could be useful for people curious about what's inside the drive, and more information regarding this controller can be found on Silicon Motion's official site.
Benchmark Platform
| | |
| --- | --- |
| CPU | AMD Ryzen 5 7600X |
| Motherboard | ASRock X670E Taichi Carrara |
| Memory | 2 x 16GB DDR5 |
| GPU | MSI NVIDIA GeForce RTX 3070 |
| Storage | 2TB KINGSTON NV2 (NV2S2000G) |
| Cooling | Alphacool Core Ocean T38 AIO 280mm |
| Operating System | 64-bit Windows 10 (10.0.19045) |
3DMark Storage Benchmark Results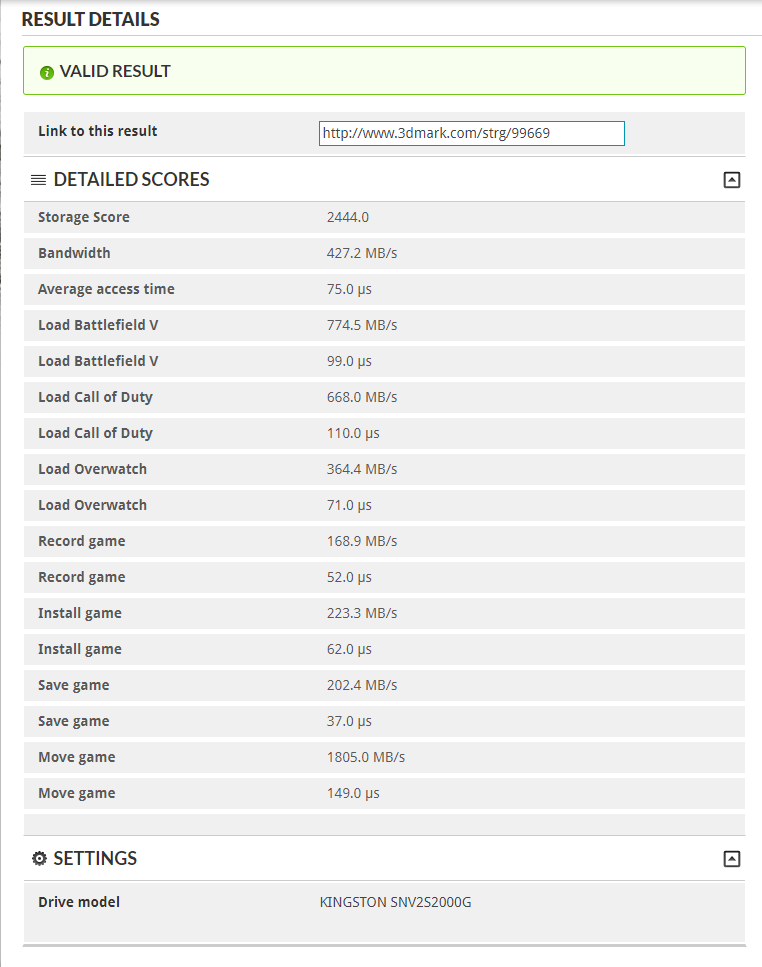 CrystalDiskMark 8.0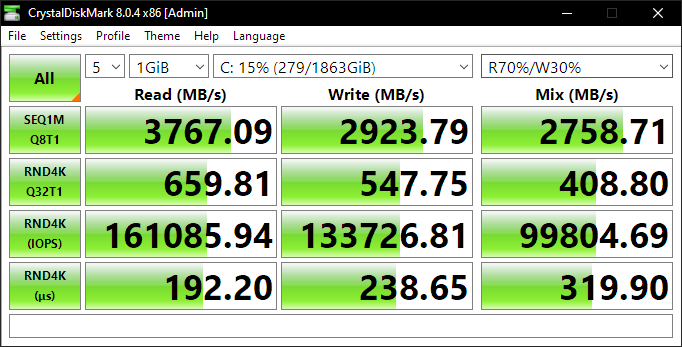 AS SSD Benchmark
ATTO Disk Benchmark
In our tests, the Kingston NV2 matched its expected performance levels. In the CrystalDiskMark test, the NV2 achieved sequential read and write speeds of up to 3767/2923 MB/s. This is faster than the official speed of 3500/2800 MB/s. Looking at ATTO, we can see that the NV2 reaches its highest speeds when dealing with a packet size of 256kb/s.
It's important to mention that while the NV2 performs as expected, it might not be the ideal choice for gamers who want the very best performance. Based on the results from the 3DMark Storage benchmark, the NV2 seems most suitable for budget gaming PCs.
As the NV2 doesn't include a built-in heat spreader, we attached the NVMe to our motherboard's heatsink during the tests. The highest temperature we measured was around 45°C, which I find quite remarkable.
---
What I Liked About the Kingston NV2
Affordable Gen4 NVMe solution
Great as a secondary storage drive
---
Conclusion
In conclusion, the Kingston NV2 proves to be a solid and affordable storage solution, particularly well-suited for smaller devices and entry to mid-level gaming PCs. With a price tag around RM450 for the 2TB option (as of 24th August 2023), it's a cost-effective option. Thanks to its Gen 4×4 NVMe PCIe performance, the NV2 offers better speeds than expected.
Although it doesn't have a built-in cooling solution, it did surprisingly well in our tests. With the motherboard's heatsink, the drive performed at a reasonable temperature of about 45°C, which is quite impressive.
The NV2 can work with various types of devices that supports the M.2 2280 form factor, making it versatile for laptops, small devices, secondary storage and budget-friendly gaming PCs. If you're aiming for really high-end gaming, there might be other choices (like the Kingston FURY Renegade), but if you're looking for a budget-friendly SSD that works well and keeps things cool, the Kingston NV2 is definitely worth considering.
Final Score : 10/10 (Affordable Gen4 for budget builds)
---
Official Page : https://www.kingston.com/en/ssd/nv2-nvme-pcie-ssd
Official Lazada Store : https://www.lazada.com.my/shop/kingston/
Official Shopee Store : https://shopee.com.my/kingston.os