Black Shark Malaysia will be at the AniManGaki (AMG) this year when the event is held on the 27th and 28th of August at the Mines International Exhibition & Convention Centre.
As one of the supporting sponsors of the event and one of the leading mobile gaming equipment manufacturers in the world, the same passionate blood for ACG flows within Black Shark. (If you know Shark chan, you won't be surprised :3)
AMG Event Details:
Date: 27 & 28 August 2022
Time: 10am to 7pm
Venue: Mines International Exhibition & Convention Centre
Booth #22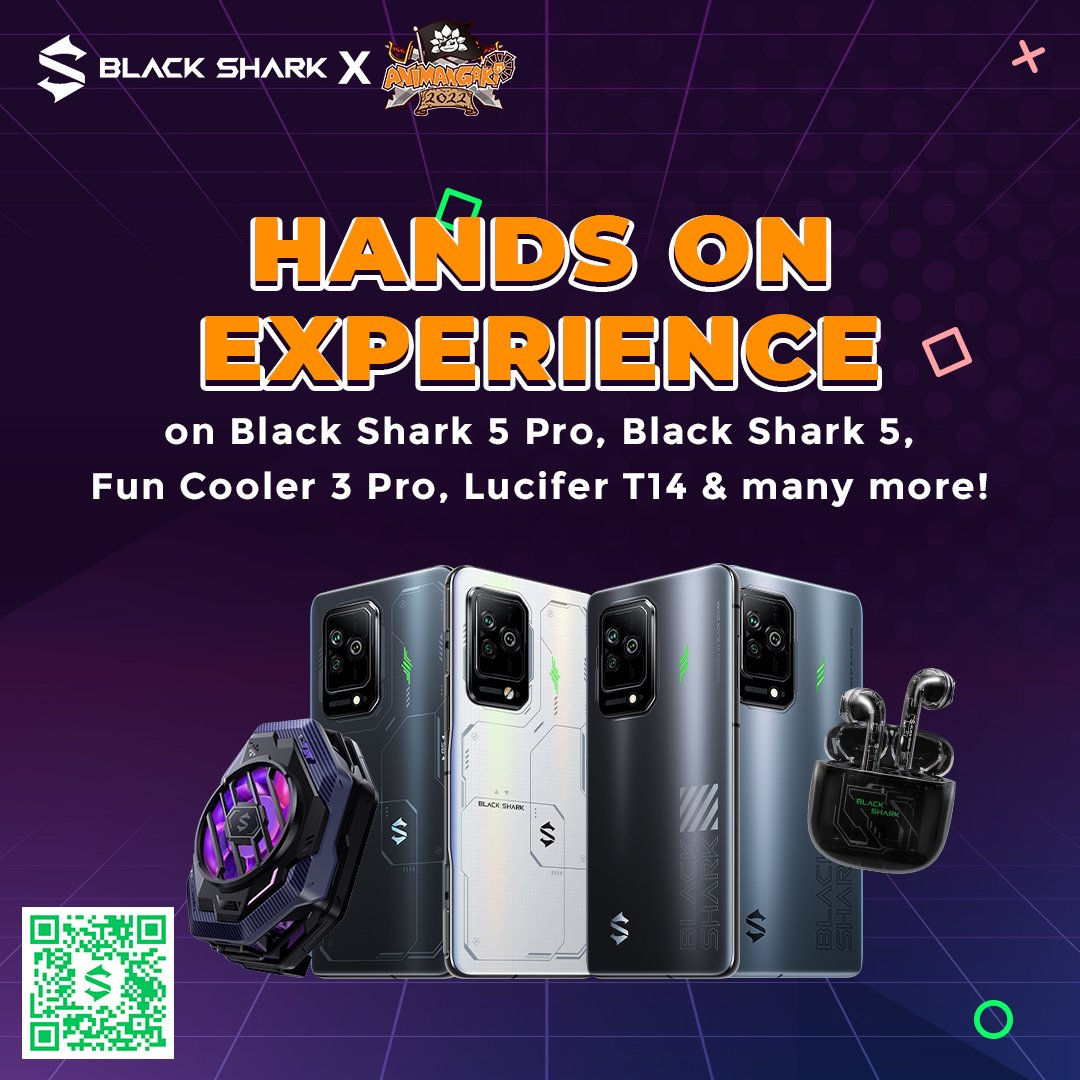 Black Shark Malaysia will be running a booth at Booth #22 where event-goers can go and experience for themselves what many of Black Shark's top-selling products feel and look like including the Black Shark 5 & 5 Pro Gaming Smartphone, Black Shark Joybuds Pro, Black Shark Lucifer TWS series & Black Shark Cooler series products.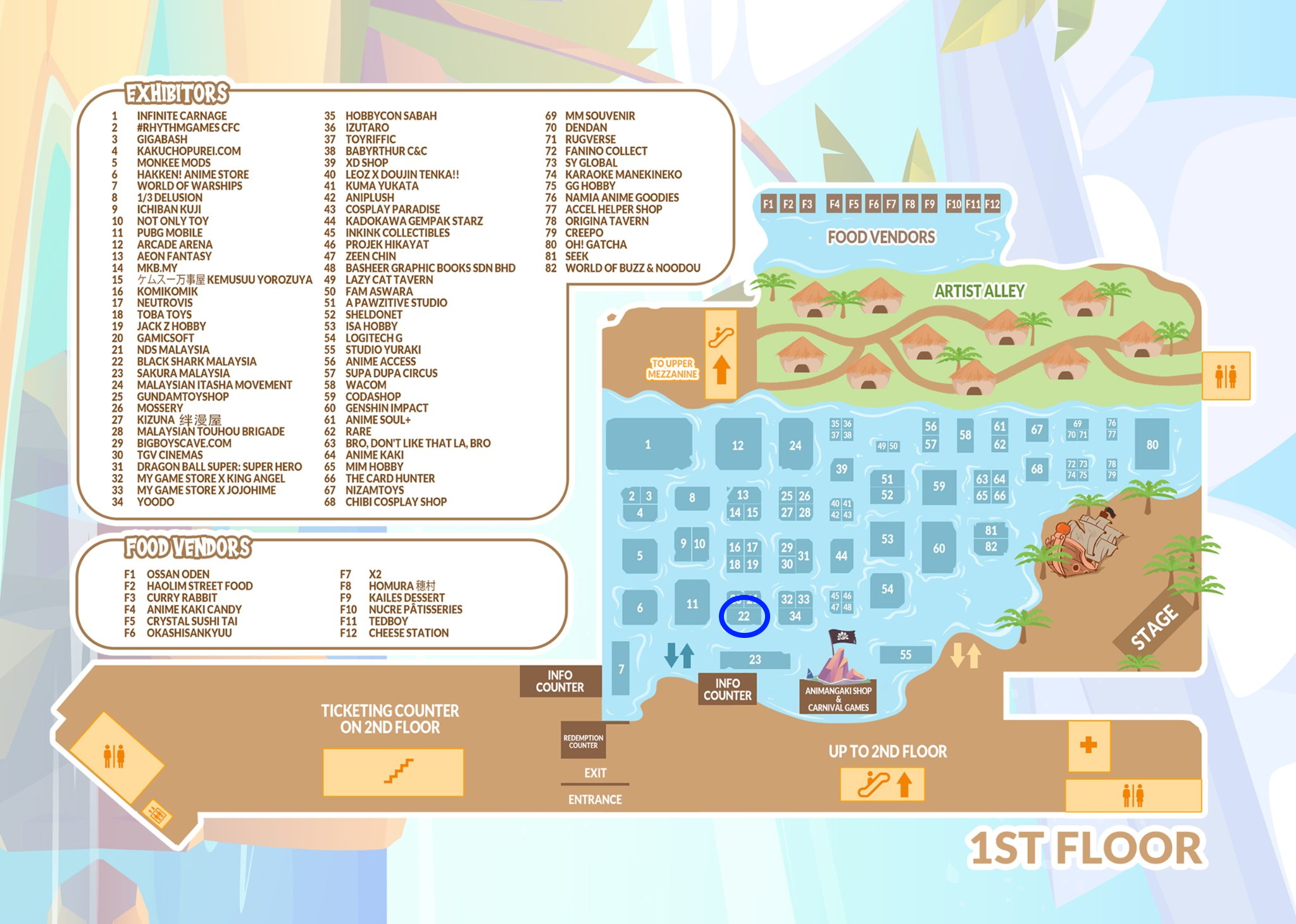 The booth will also have a series of activities lined up where you can try your luck at completing a special mission to take home some well-earned rewards including a special challenge where winners stand the chance to win the new Black Shark 5, Black Shark wireless earbuds, and many other attractive prizes!

Shark Chan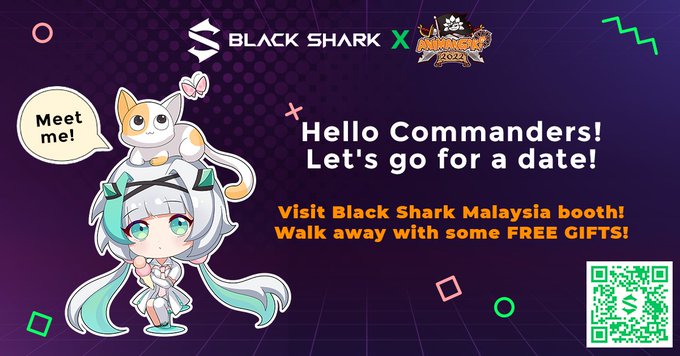 If you're wondering about the Shark chan that I was talking about earlier, she is a virtual assistance interface that comes with a Black Shark phone but you'll have a chance to meet a real one (cosplayer, obviously) during the AMG event for a meet and greet.
Meet Shark chan on Aug 27, 11am-12pm, and on Aug 28, 2pm-3pm, where you can take photos with her and even play games to stand a chance at winning attractive prizes.

Snap & Win
Black Shark Malaysia is also running a Snap & Win Contest, giving away complimentary passes to AniManGaki by taking a photo with Shark Chan AR Filter, everyone is welcome to participate in this contest, the more the merrier! More info about the contest here.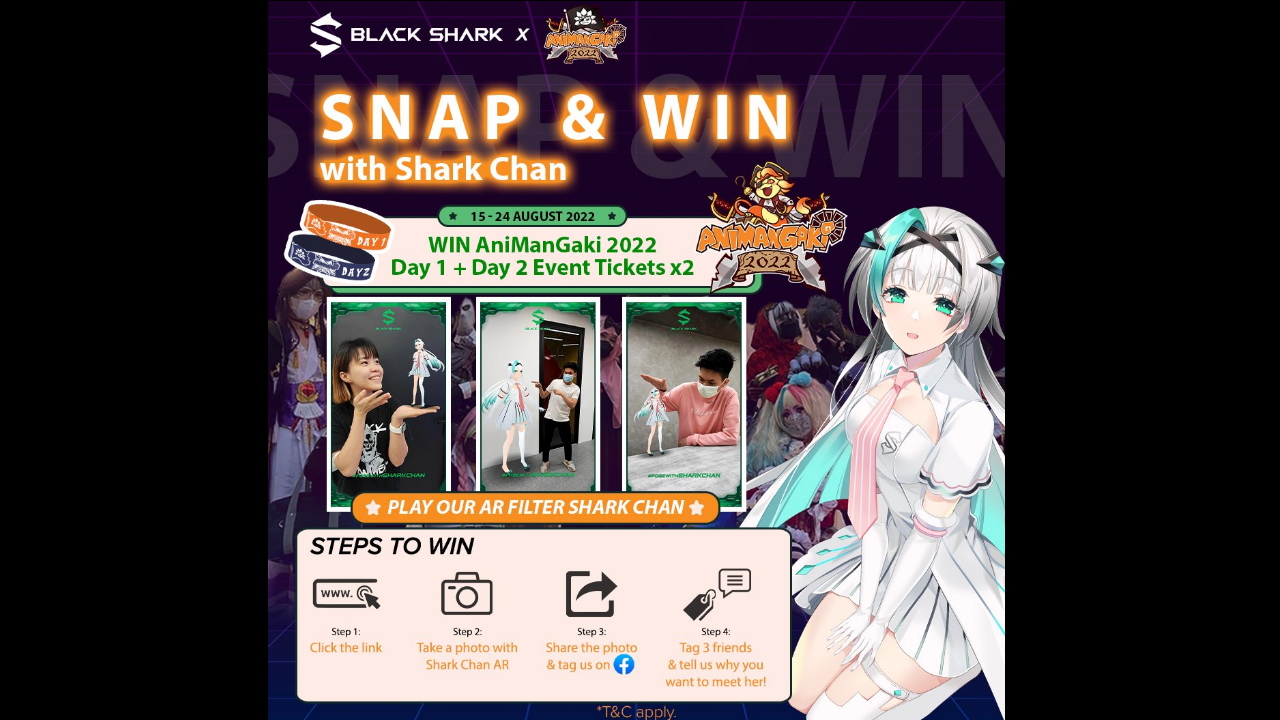 Black Shark Malaysia will be exhibiting at booth #22 at the AniManGaki 2022 taking place at Mines International Exhibition & Convention Centre this August 27 & 28.