Since its last 2019 edition, the AniManGaki (AMG) physical event is finally back this year after a very challenging 2 years of COVID. So, mark your calendar down for this year's pirate-themed AniManGaki 2022 happening at the MINES International Exhibition & Convention Centre this coming 27 & 28 of August.
Some new additions and expansions to AMG this year Include:
Increase in artist/cosplay booths from 230 (2019) to 300 individual vendors.
Panel and Workshops will have their own respective rooms, which means more content for all!
Opening of the Upper Mezzanine above the Hall to accommodate Tabletop activities, Vtuber Showcase and the Cosplay Alley.
Introduction of the Super Gaki Pass for attendees who want to skip the lines for panels, Workshop & Special Guest
Autograph sessions.
Formed by fans, for fans, AniManGaki brings together thousands of animation, comics, and games (ACG) enthusiasts each year. EXPERIENCE a cultural phenomenon like no other; SPEAK to key players of industries and field experts, LEARN about the latest trends or production works, CREATE platforms for artists to showcase their talents, and ENGAGE with attendees from Malaysia and abroad as you submerge in the festive atmosphere of their community-based convention. Join them for this two-day event as they INSPIRE a generation of creative minds and have FUN doing it!
Tickets!
AniManGaki Day-1 Ticket – RM 35 (For sale only at the venue during the event)

AniManGaki Day-1 & 2 Ticket – RM 69 (Can buy online here)
Event Guests
The organizers have invited well-known artists or contributing members of the ACG community that fans can engage with. Here are some of the invited special and featured guests:
Special Guests
MindaRyn, an Anisong singer with over 1 million followers on her YouTube channel, started chasing her dream as a YouTuber and finally major debut in Japan in 2020 with the Lantis record label. She has made 4 successful singles, which consist of opening and ending theme songs for many animes. With her talent and trilingual skill, (Thai, English and Japanese), she has reached many fans from all over the world!
Catch her live concert at the end of Day 01 (27th Aug)!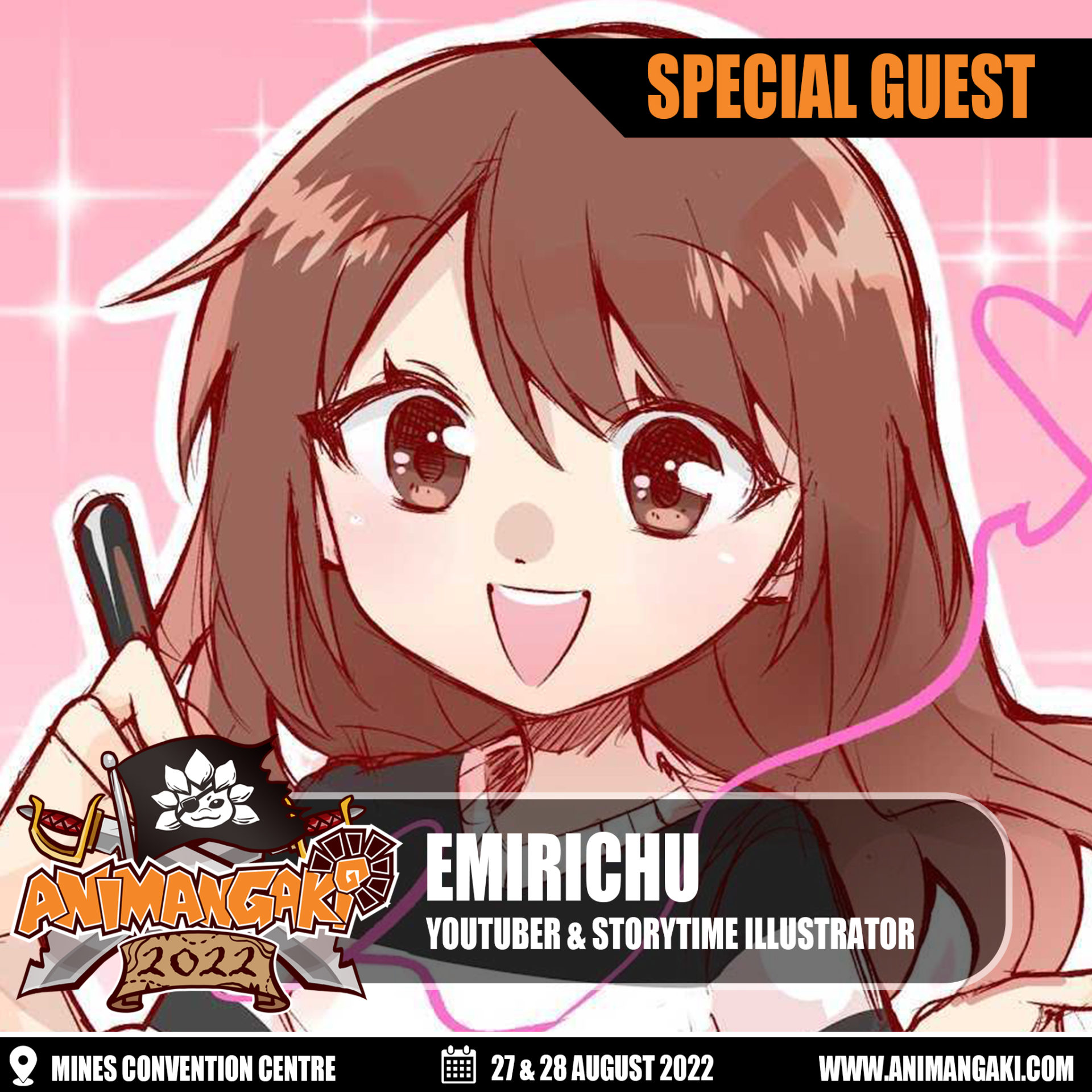 An American Youtuber with over 3 million followers on her channel, Emirichu features videos where she illustrates conversations with friends and stories about her personal life.
Catch her panel & autograph session on both days!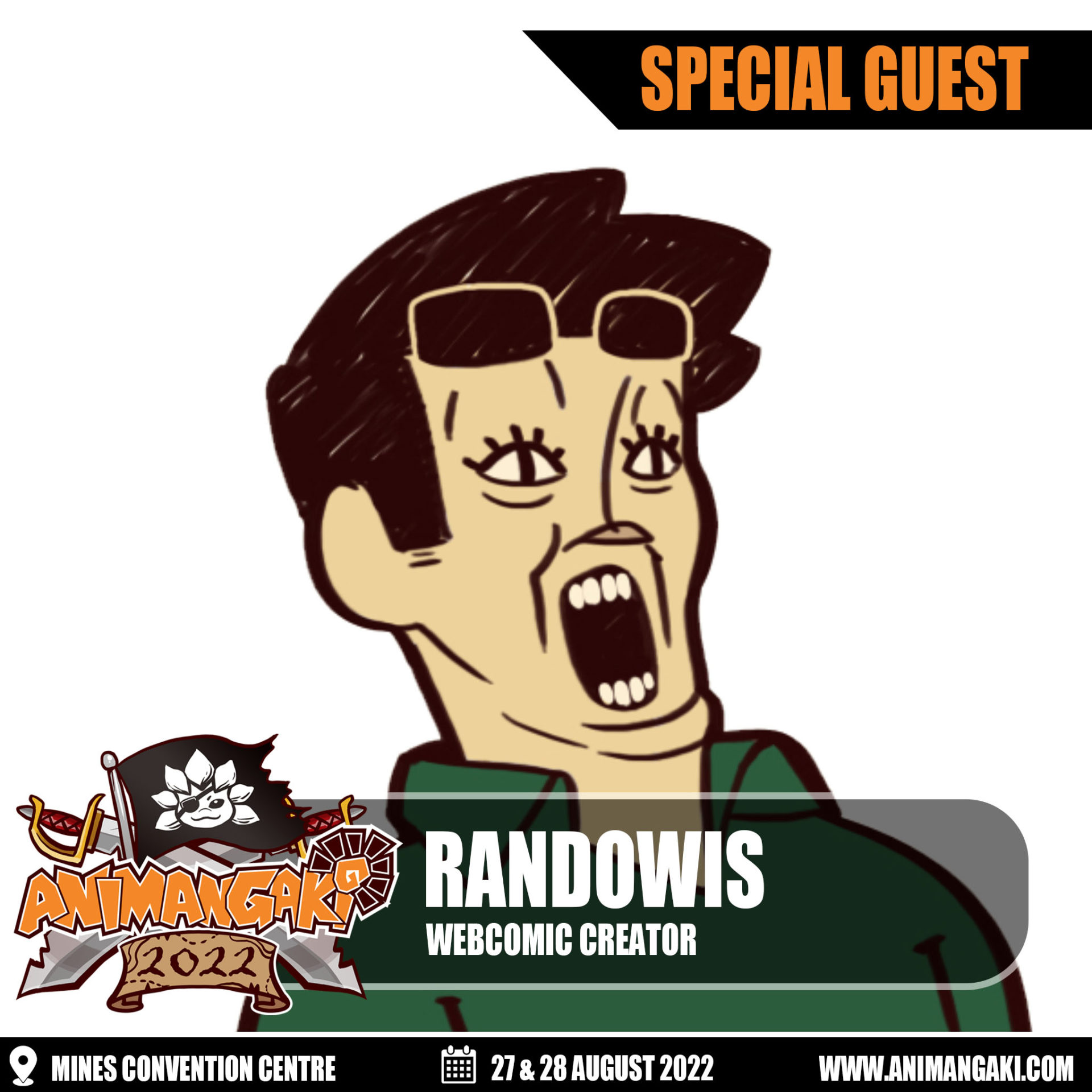 RandoWis is a creator who has authored comics, illustrations, animations, and videos on the internet that are viewable for free on his main website and social media platforms. Starting out as a series of short comics that he made for his classmates back in 2011, he has since published works for all to see and enjoy for the past 10 years.
Catch his panel & autograph session on both days!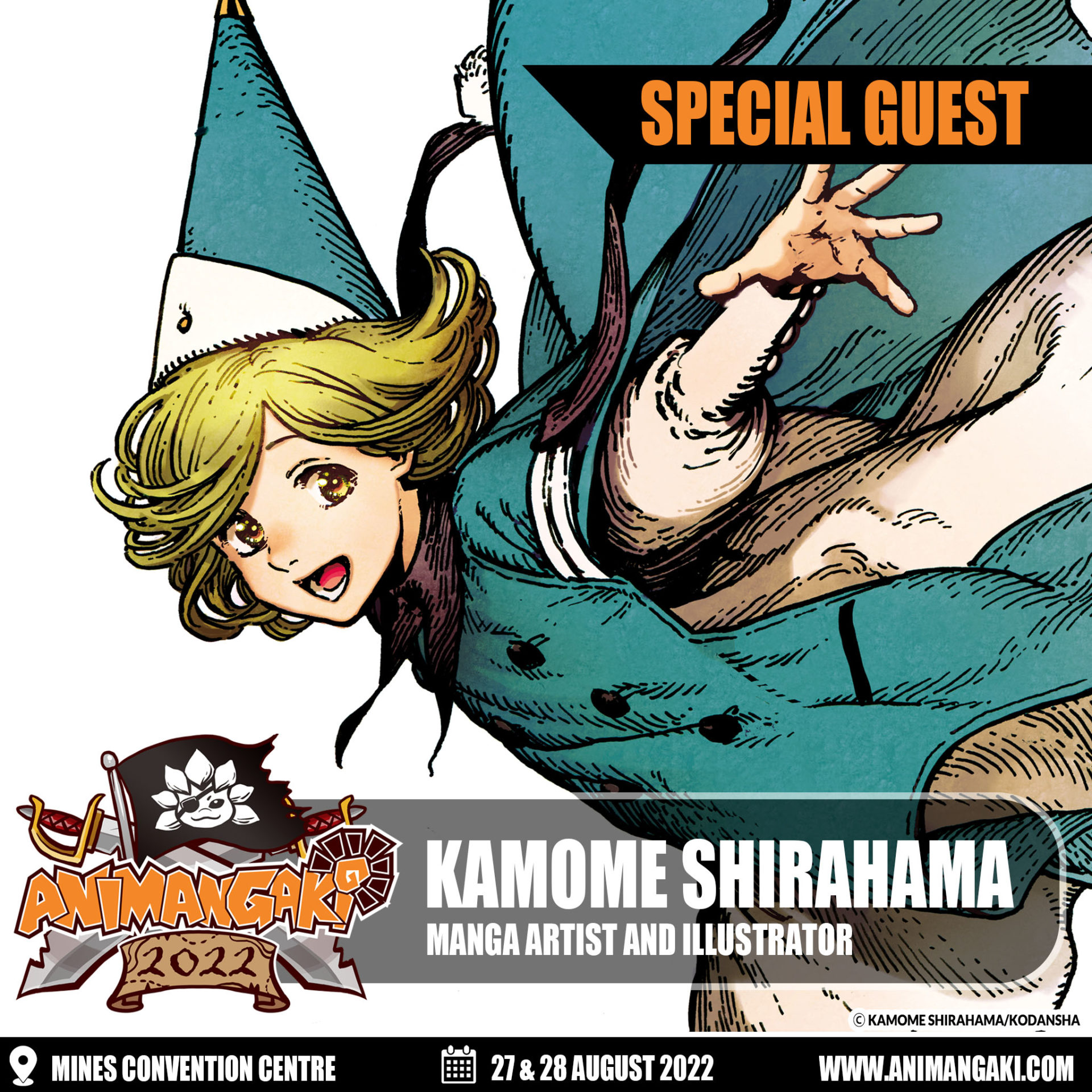 Shirahama debuted as a mangaka artist with the Beam Comics serialized manga; "Eniale & Dewiela". Her works include creating cover illustrations and art for names such as Marvel, DC, Star Wars and more. Serialization of her latest manga "Witch Hat Atelier" began in 2016, garnering popularity not only within Japan but across the globe starting with France's "Japan Expo Awards" while winning an award from there and beyond.
Catch her live drawing & autograph session on both days!
Featured Guests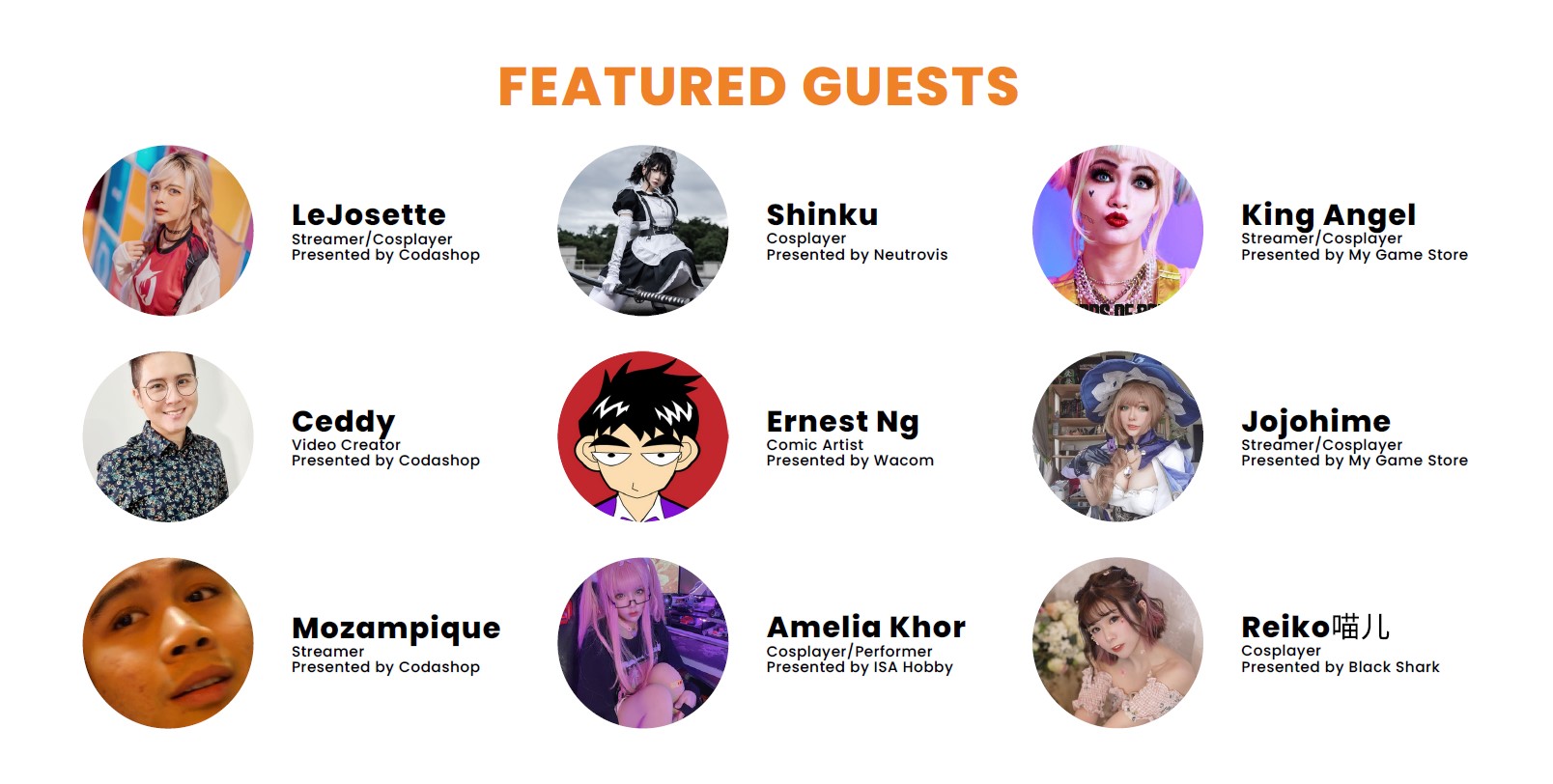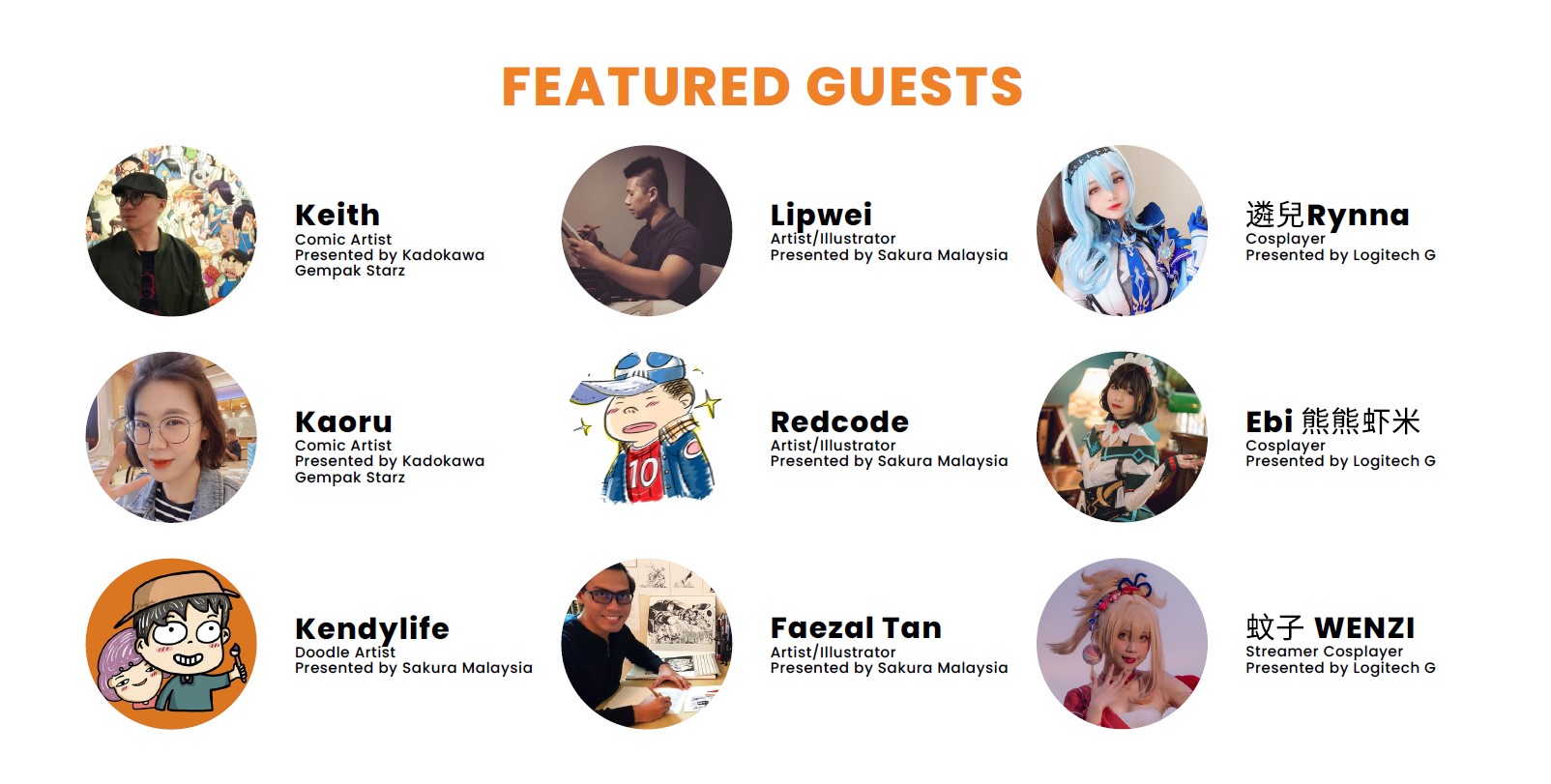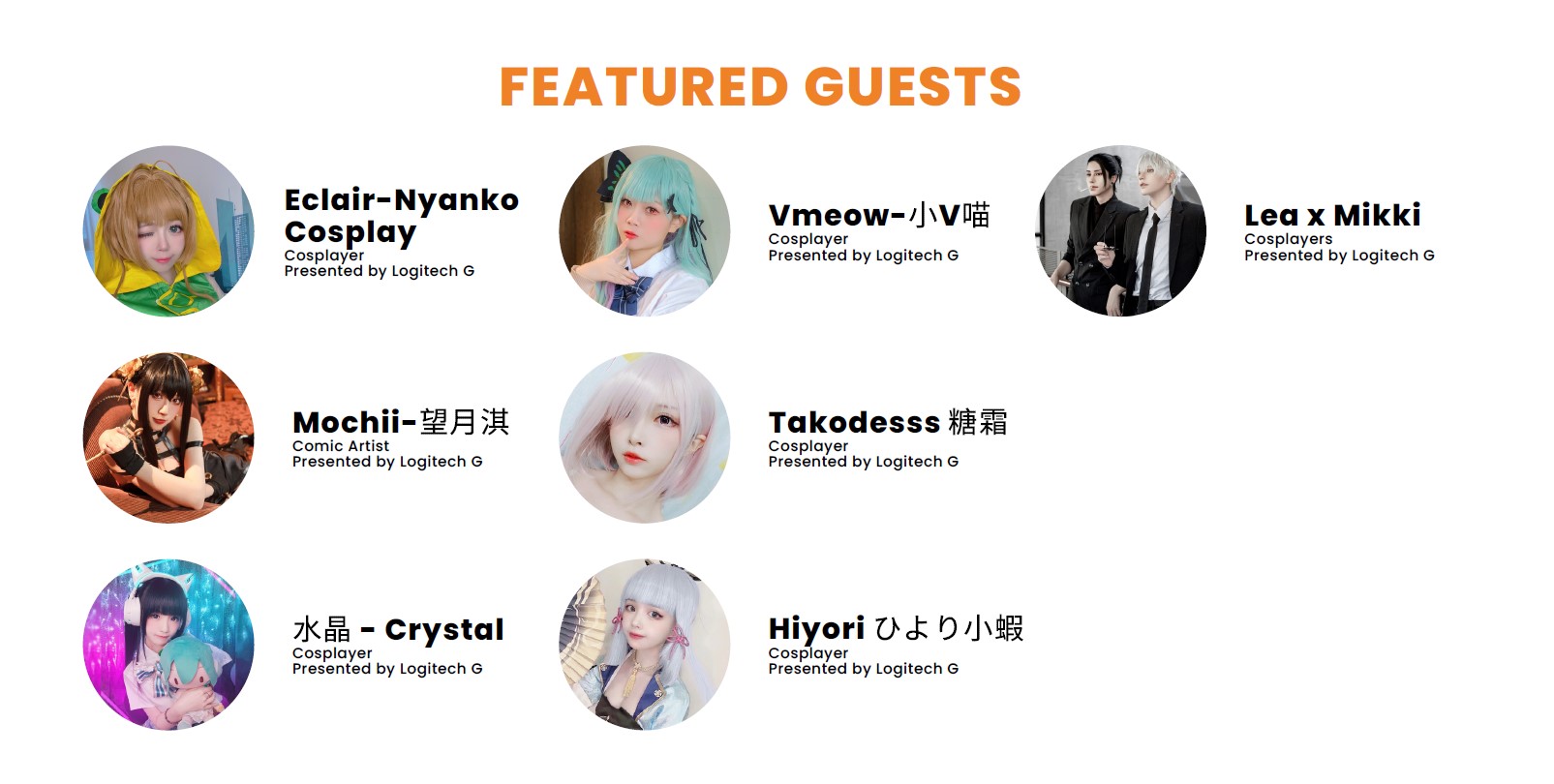 Artist Floorplan and Booths
Make sure to save these images or bookmark this page for your easy reference on the ground that day. AMG events can be super packed with fun-thirsty folks so make sure you know where to find your favourite artist and vendors!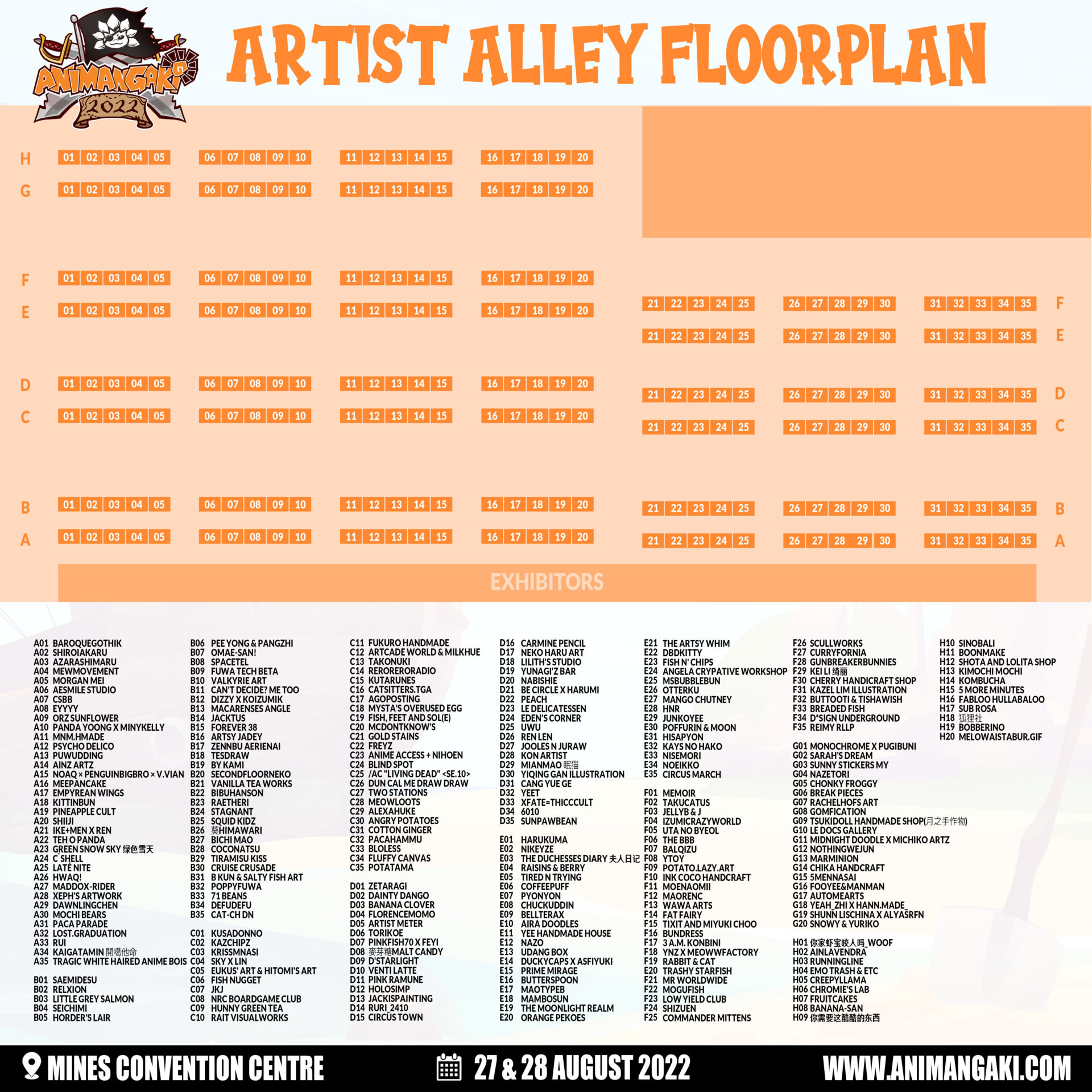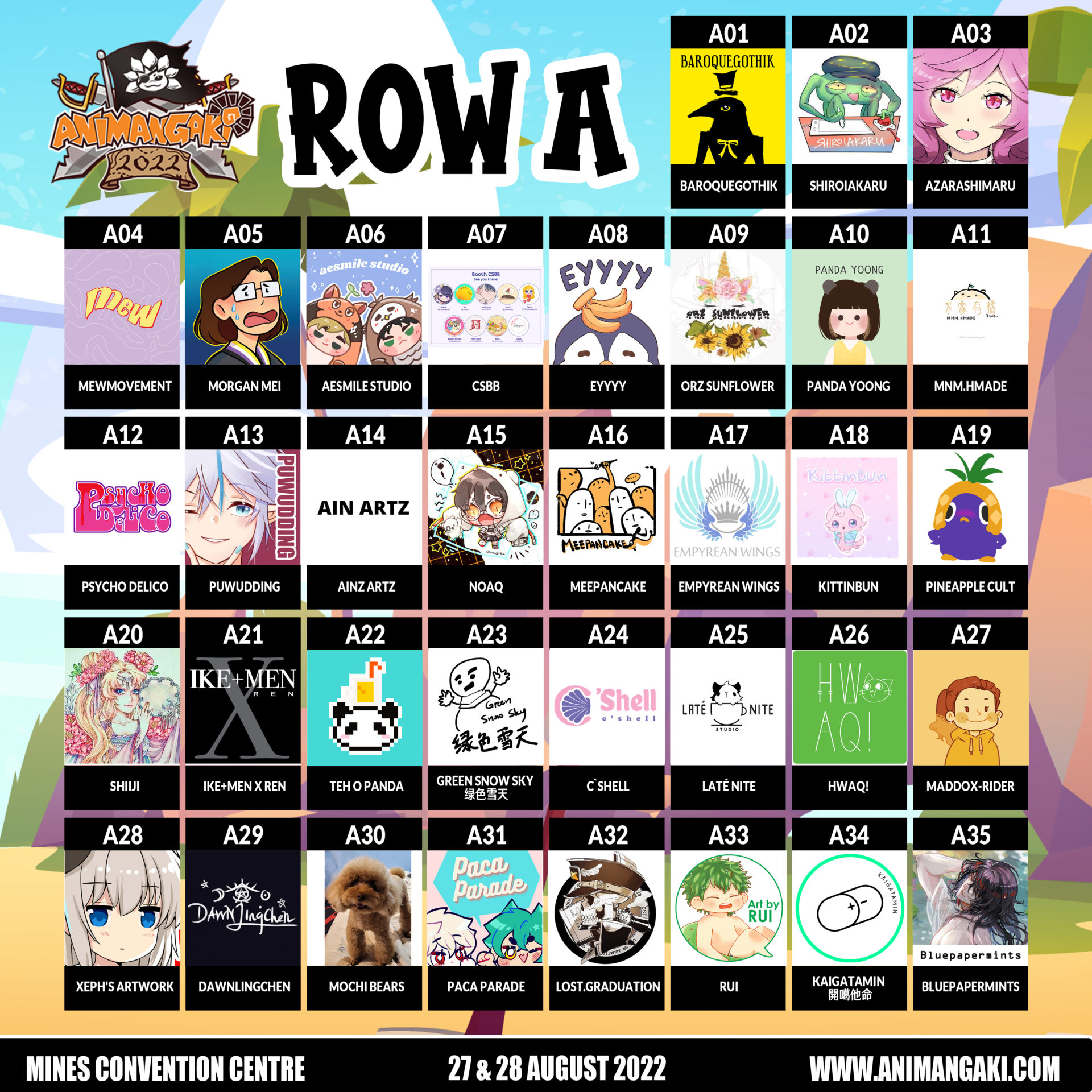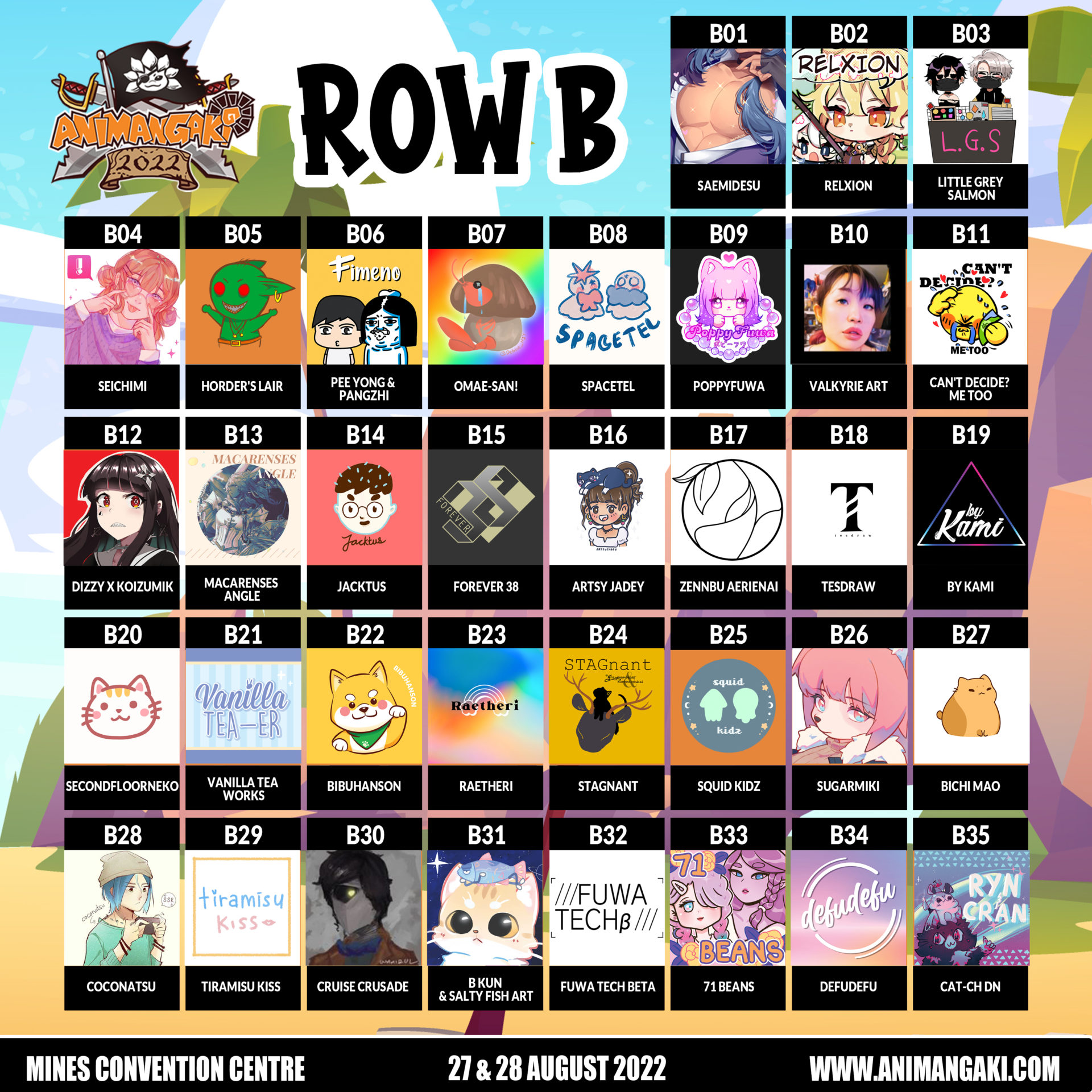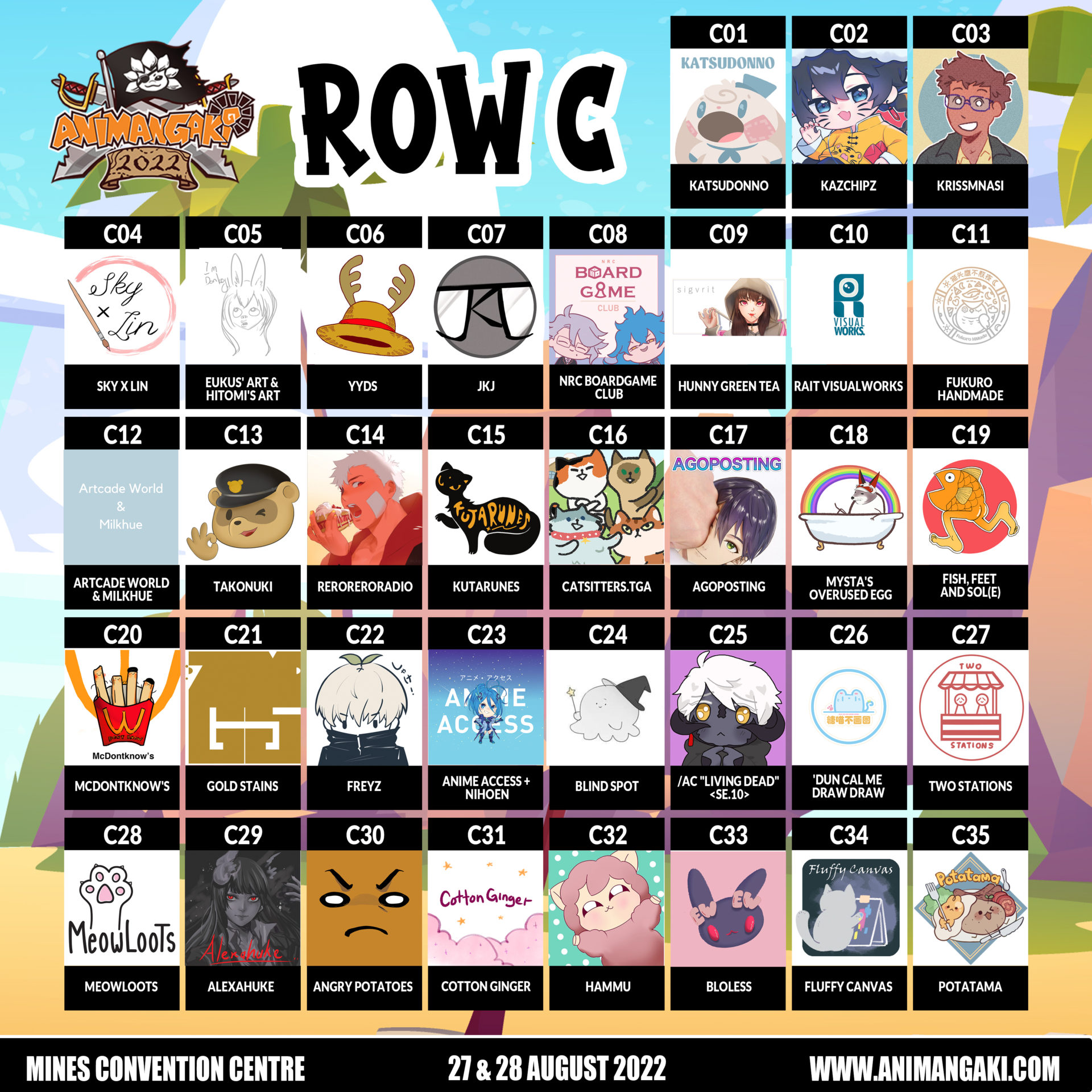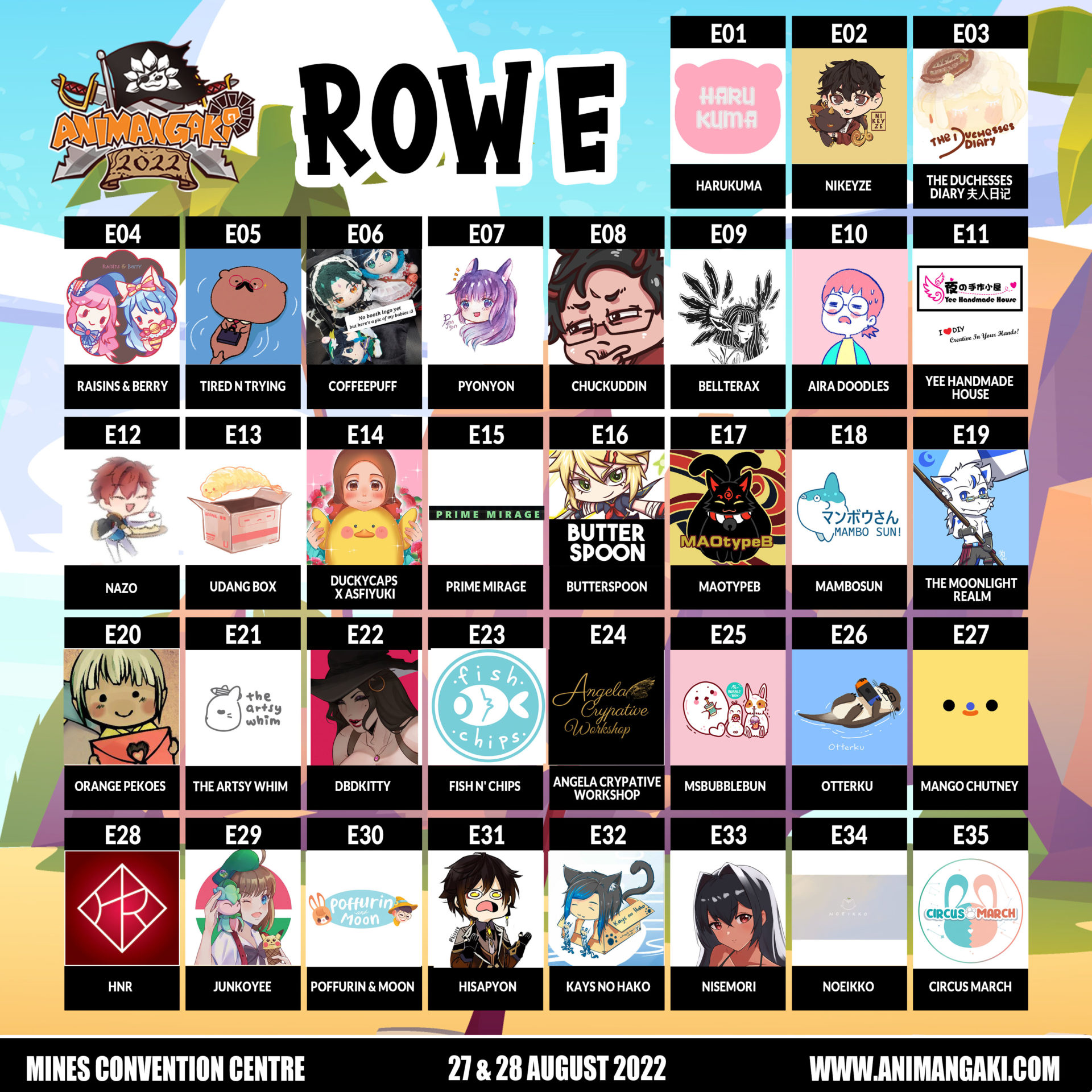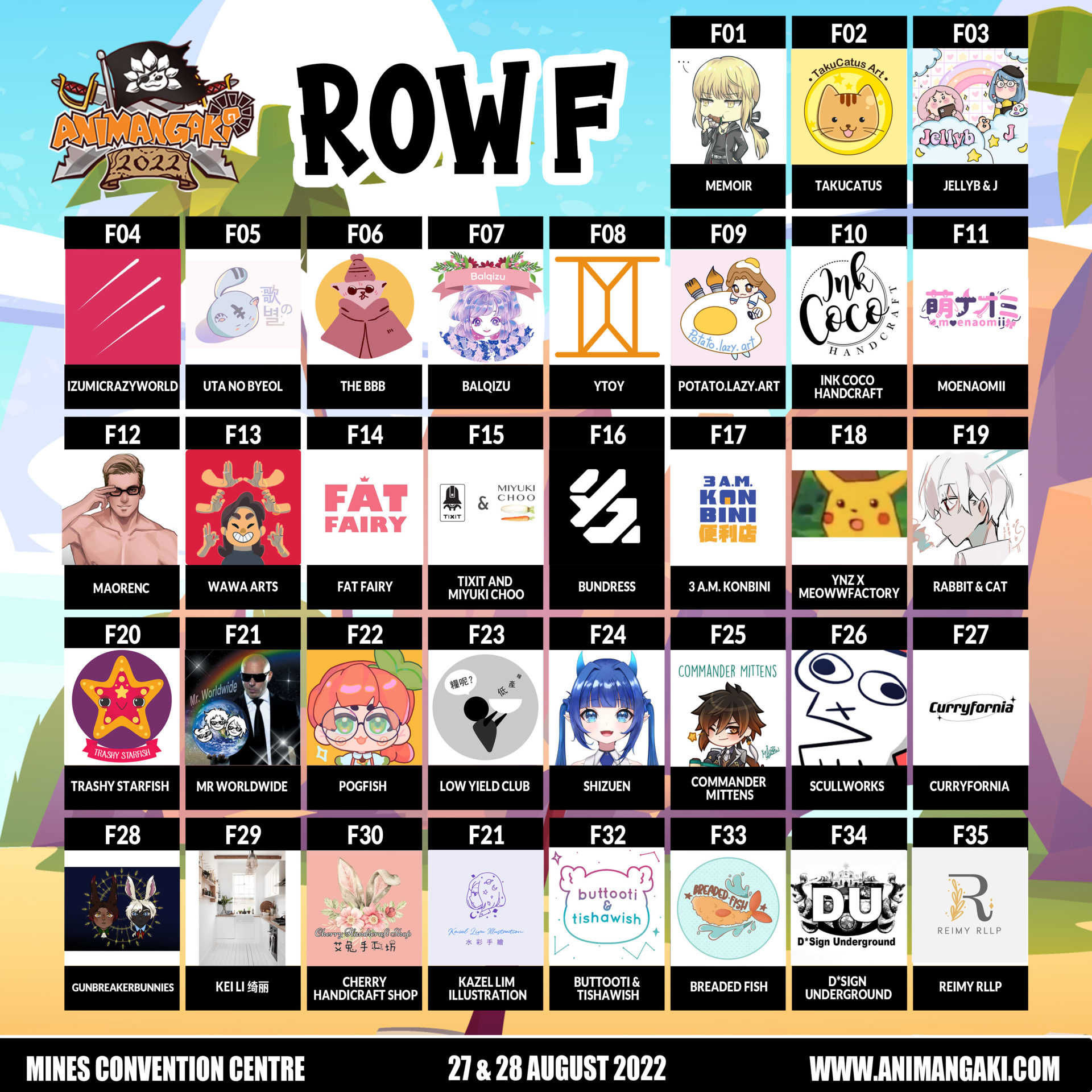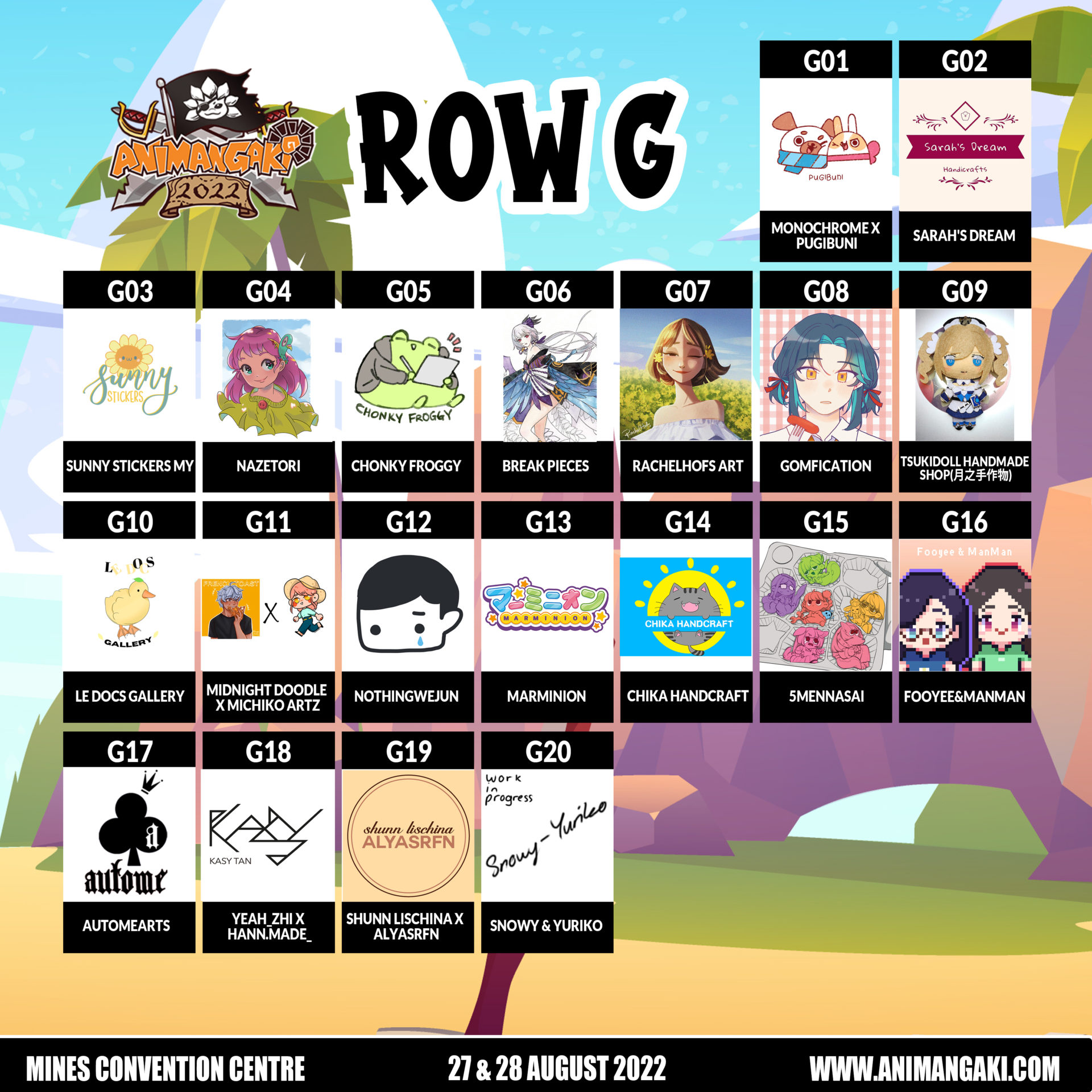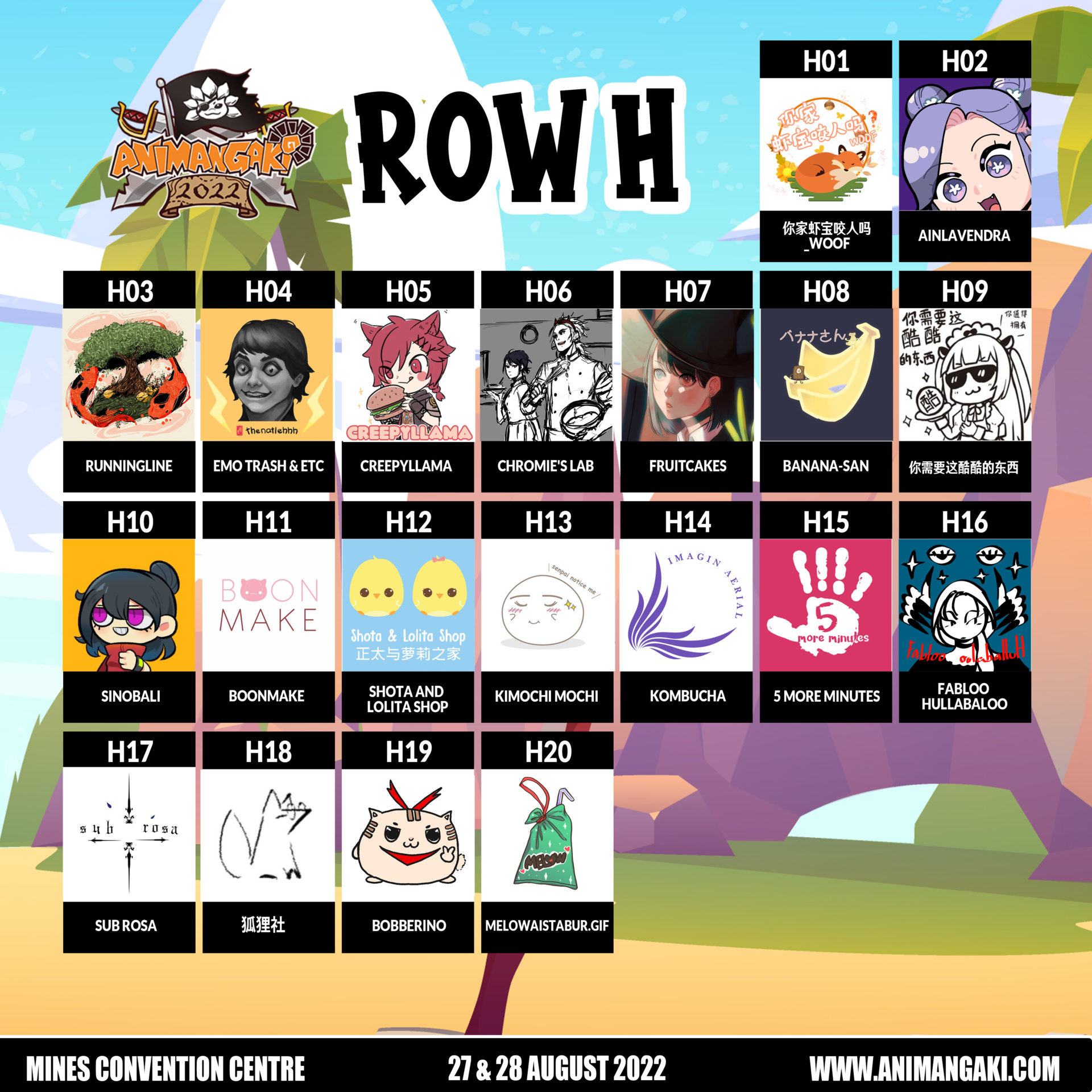 Cosplay Alley Floorplan and Booths
Find out which cosplayer will be there and booth-ing in this year's AMG and make sure to save these images or bookmark this page for your easy reference on the ground that day.
Here's an advise for the fans, especially the fanatic ones – Please remember that the pandemic is not yet over and conduct yourselves appropriately during the queue to ensure your own safety and that of others are equally safeguarded.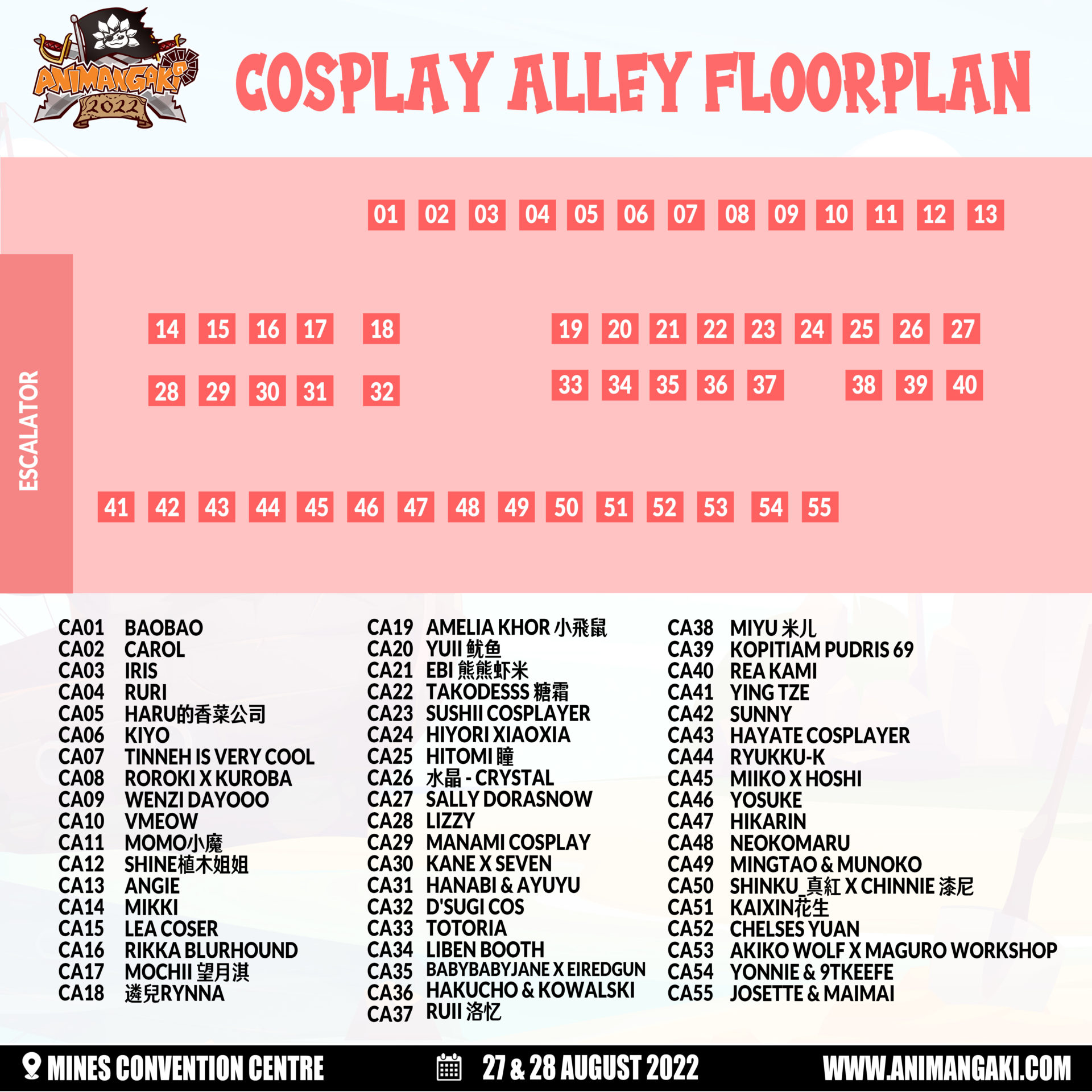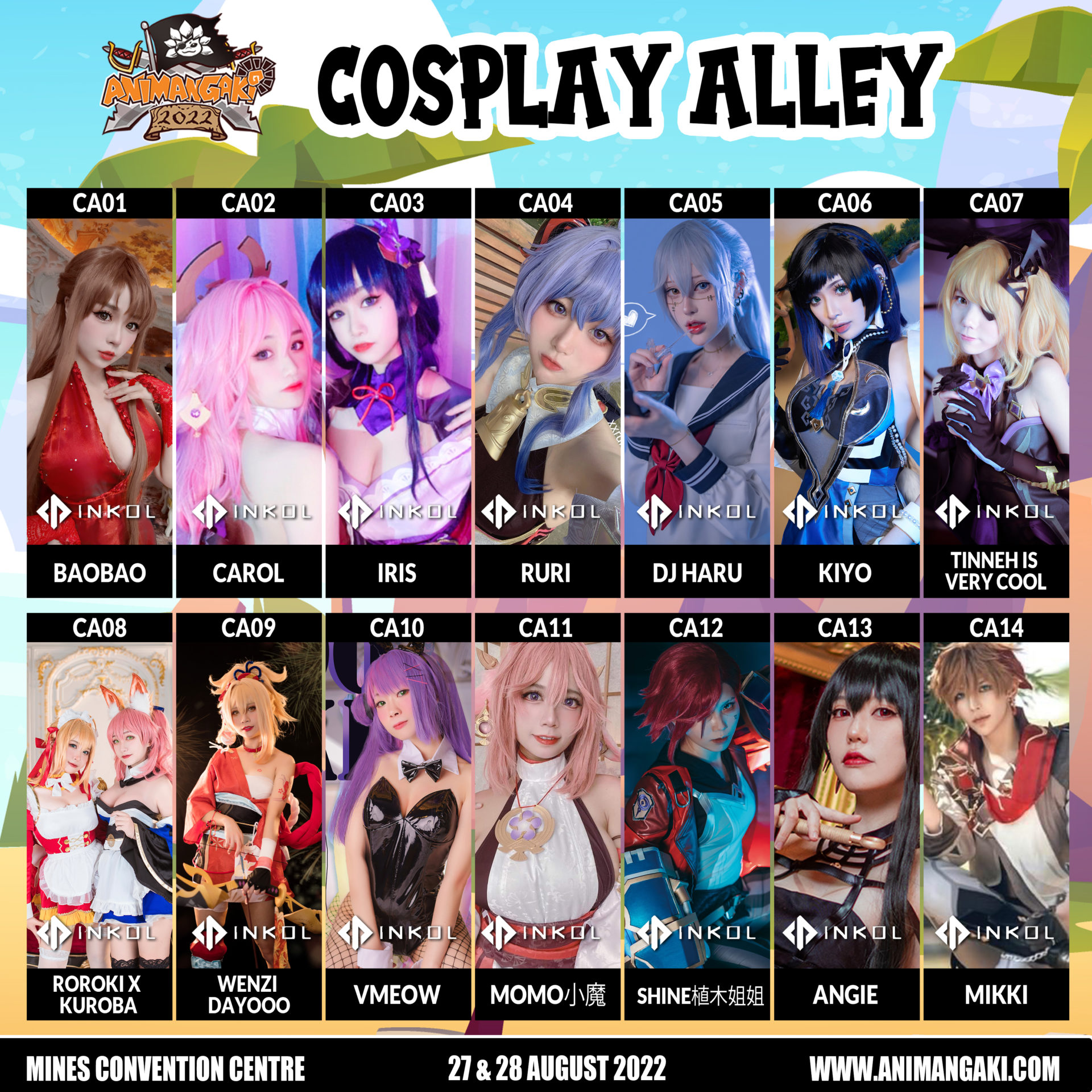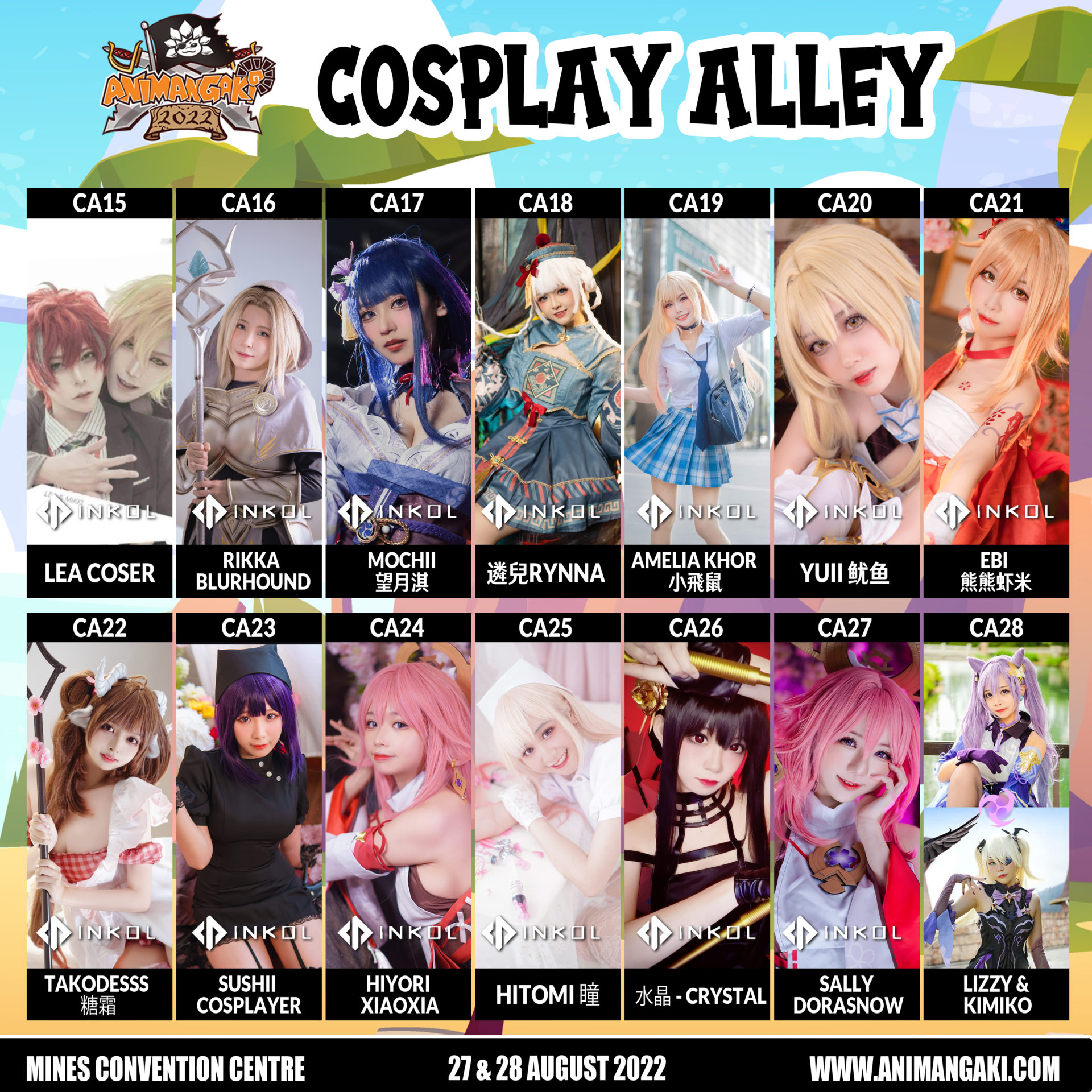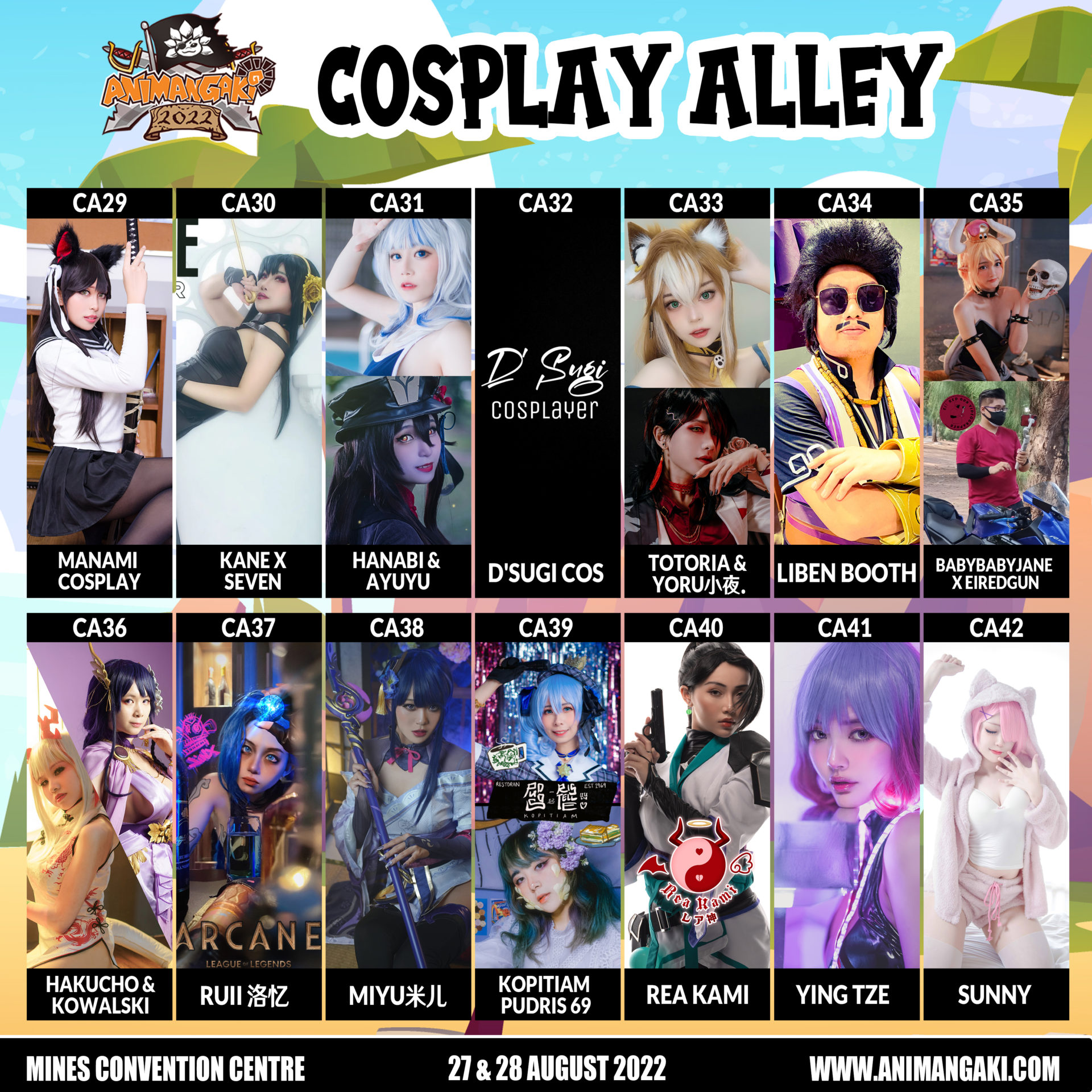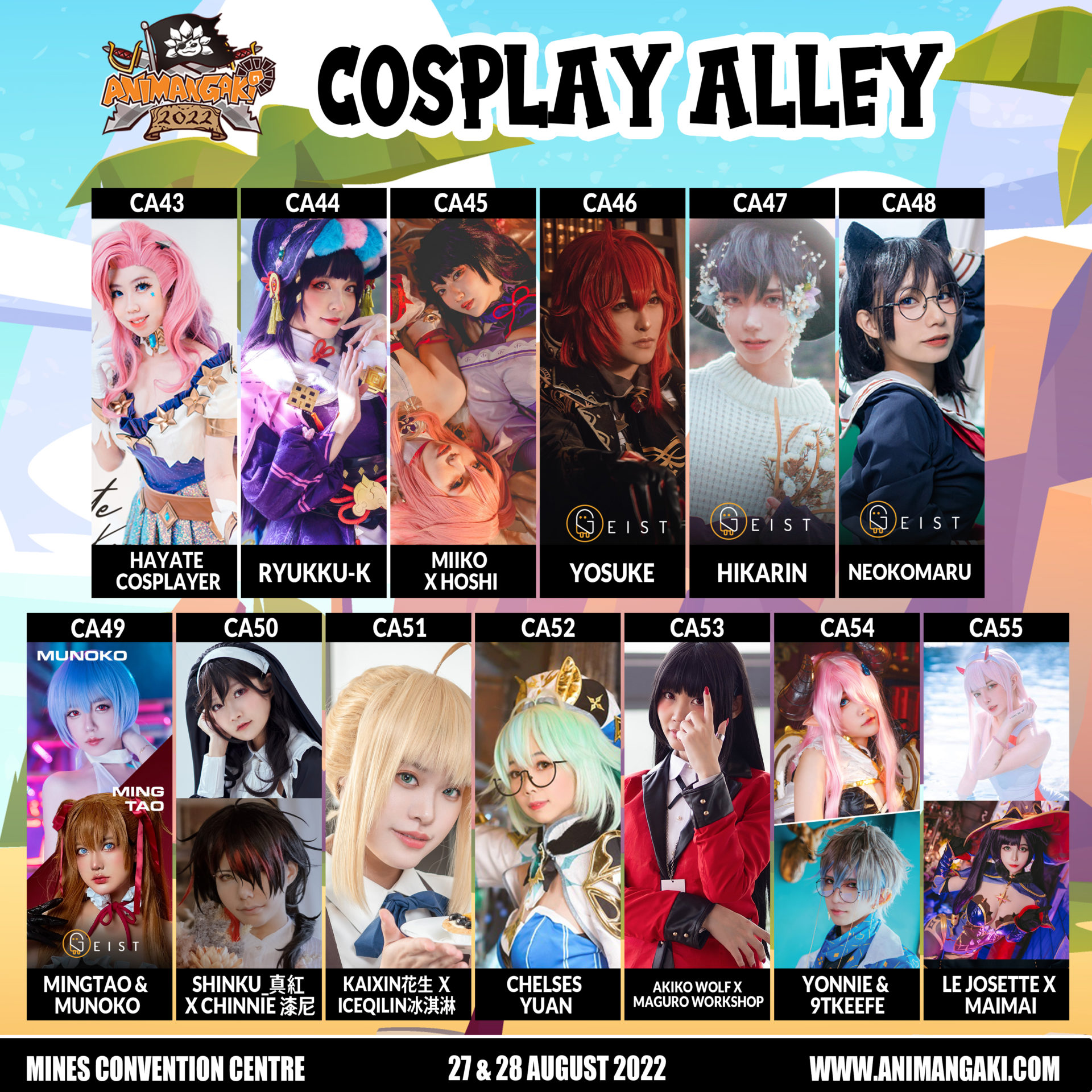 Words From the Directors of Animangaki 2022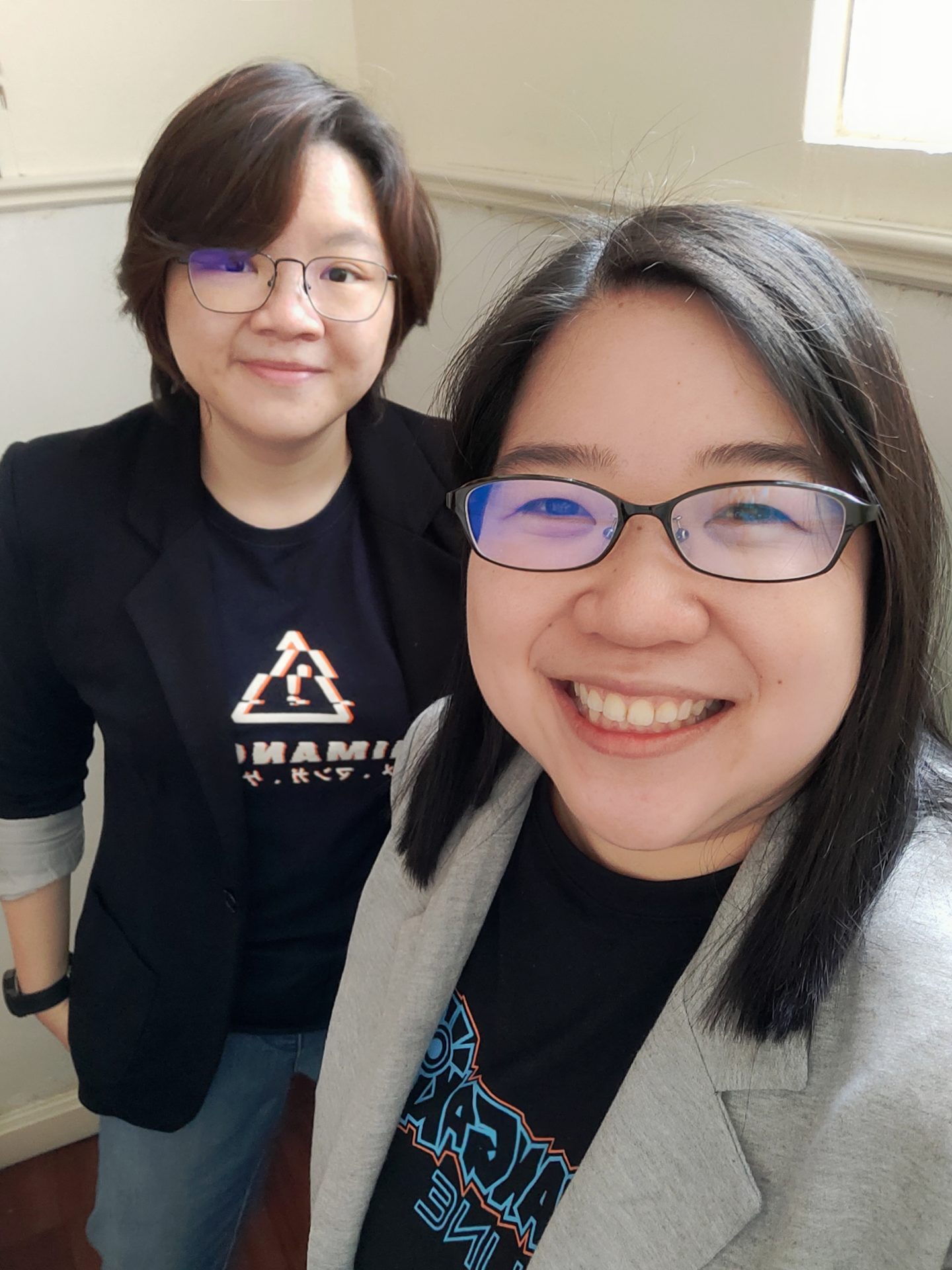 Why do we do this every year? I wonder too… It is a lot of hard work and many sleepless nights. I suppose in essence, this is our love letter to the ACG community. Truly thankful to everyone for having our backs and coming together with us on this renewed adventure. AniManGaki will continue to exist so as long as the community needs us.

Yvonne Sing – Director (Favourite Anime: Full Metal Alchemist)

This year's AniManGaki is extremely special. After two years of silence, we intended to come back as strong as possible for the sake of our ACG community. My only wish is that our hard work shines through and that you see we try our best in the many changes we made. We like to think that this is our way of embodying the hard-to-die spirit that lives in many otakus.

Jo Lynn – Co-Director (Favourite Anime: Mai-Hime)
AMG 2022
The AniManGaki 2022 is sounding like it will be a swashbuckling good time so those interested should drop by and spread the positivity! Let our community come together and celebrate our common passion and hobby like we used to, albeit more safely and responsibly this year. We'll see you there!
Speaking of seeing you there…

Our media outlet has attended AMG for several years straight now and every time we do, we'd invite community cosplayers for a brief photo session so that our photographers can take their photos to be used in our event coverage and our annual AMG Cosplay Album.
It will be the same this year. We are attending the event and we hope to see as many creative, fun-loving, and passionate cosplayers there as possible and invite them to be featured in our annual Cosplay Album and event coverage material.
So, until then, stay safe and awesome, folks!