Hats up! Solo indie developer Kenny Sun and publisher Raw Fury have announced that Mr. Sun's Hatbox, the slapstick rogue-lite platformer nominated for "Excellence in Design" at this year's Independent Games Festival, will debut on April 20th, 2023. The game will launch simultaneously for PC and Mac via Steam, as well as Nintendo Switch, which was revealed for the very first time now.
When the dastardly Mr. Moon and his troublemakers steal poor Mr. Sun's hatbox delivery, it's up to you as an honorable courier to get that hat back! Upgrade your HQ, build up a crew of reformed hat thieves, and go on dangerously ridiculous heists to get the job done. Whether you opt for careful stealth or charge into combat guns blazing, you'll don a whole closet of weapons and headgear with unique perks to return this stolen package to its rightful owner.
Play campaign missions on your own or teamed up with a friend in co-op via local multiplayer* or Steam Remote Play Together. You can even face off with lasers, swords, cannons, pitchforks, rubber ducks, stale baguettes, a staff that turns enemies into frogs, and, of course, a variety of powerful hats in Deathmatch and Last One Standing multiplayer modes!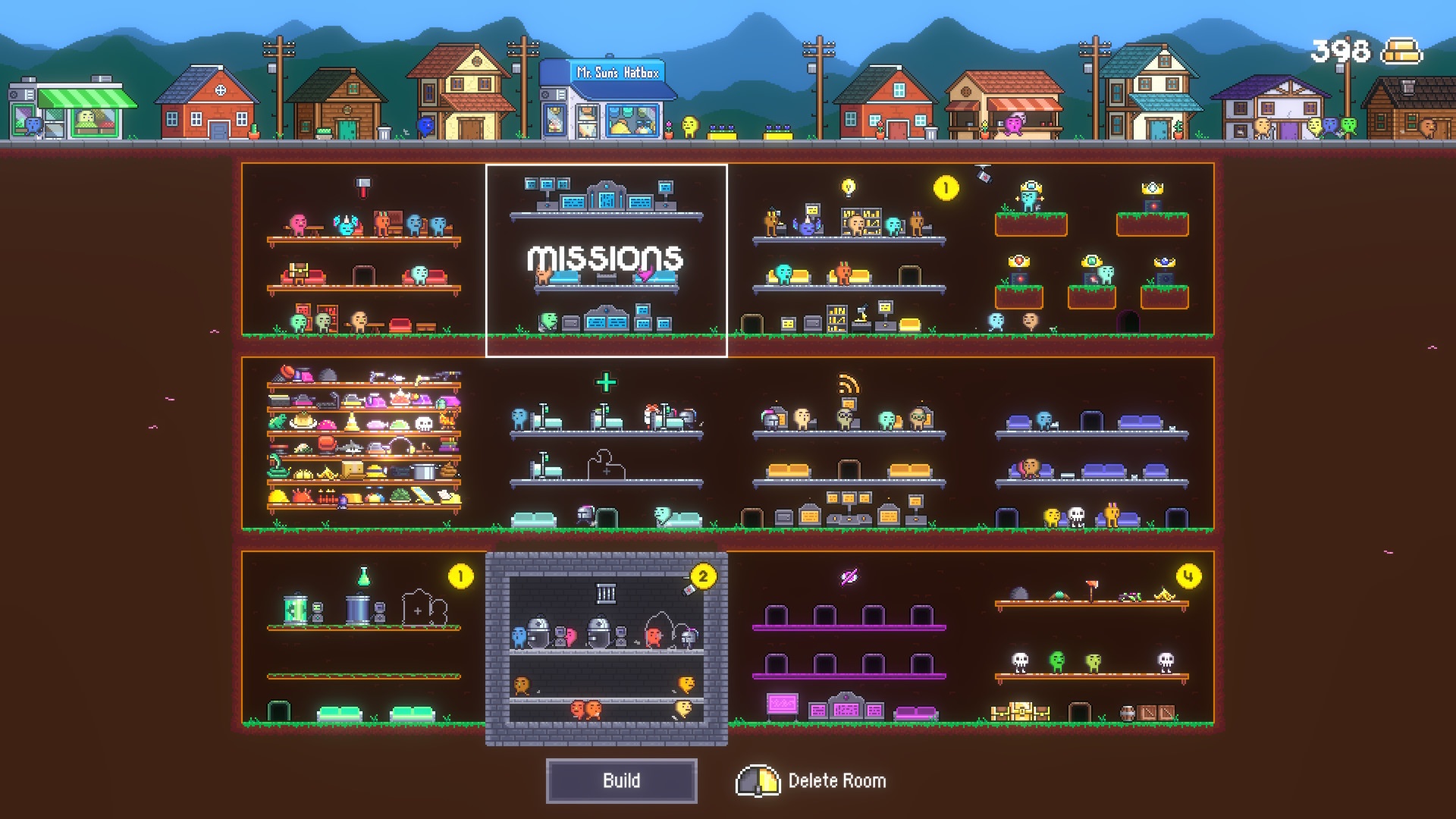 Key Game Features:
Start small and build up a crew to take down the mischievous Mr. Moon and his cronies across a challenging variety of action-platformer missions.
Grow your base of operations to fuel even more daring feats. Build a brig to brainwash captives, a lab to experiment on your staff, a black market to purchase illicit contraband, and more!
Eliminate Mr. Moon's minions, or capture them for your cause! Recruit a team of ex-crooks with an array of unique traits to use on future missions.
Collect over 50 hats with special properties, including Dynamite Headbands, Cardboard Boxes, Noise-Canceling Earphones, and Jet Packs! Choose the best hats to complement your play style.
Play each mission solo or with a friend in co-op, then duke it out in Deathmatch and Last One Standing PvP modes via local multiplayer and Steam Remote Play Together.
Colorfully vibrant retro pixel art design from Mr. Kenny Sun, creator of visually stylish experiences like Circa Infinity and Yankai's Peak.
A free demo for Mr. Sun's Hatbox is currently available on Steam. Game saves from the demo will carry over to the full game at launch, so you can play now and pick up where you left off later.