In a new trailer released during the 2023 MIX Next Online Showcase, indie developer Studio Supersoft and publisher Raw Fury revealed that Moonstone Island, the creature-collecting life-sim set in an open world with over 100 islands to explore, will debut on Sept. 20, 2023, for PC (€19.50 with a 15% launch discount) via Steam with Nintendo Switch following later. The video features original hand-drawn animation calling to mind the many Studio Ghibli classics which helped inspire the game, including Kiki's Delivery Service and Castle in the Sky. Spend a year away from home on an island in the clouds: make friends, brew potions, tame Spirits, and test your Spirit-party's strength in card-based encounters to complete your alchemy training.
It's tradition in your village for young alchemists to move away from home to a new island in the sky to finish their training. Armed with a team of nature Spirits, magical potions, and the help of the new friends you'll meet along the way, it's up to you to explore ancient temples, dangerous dungeons, and hostile biomes to prove yourself as a true alchemist and uncover the secret of Moonstone Island.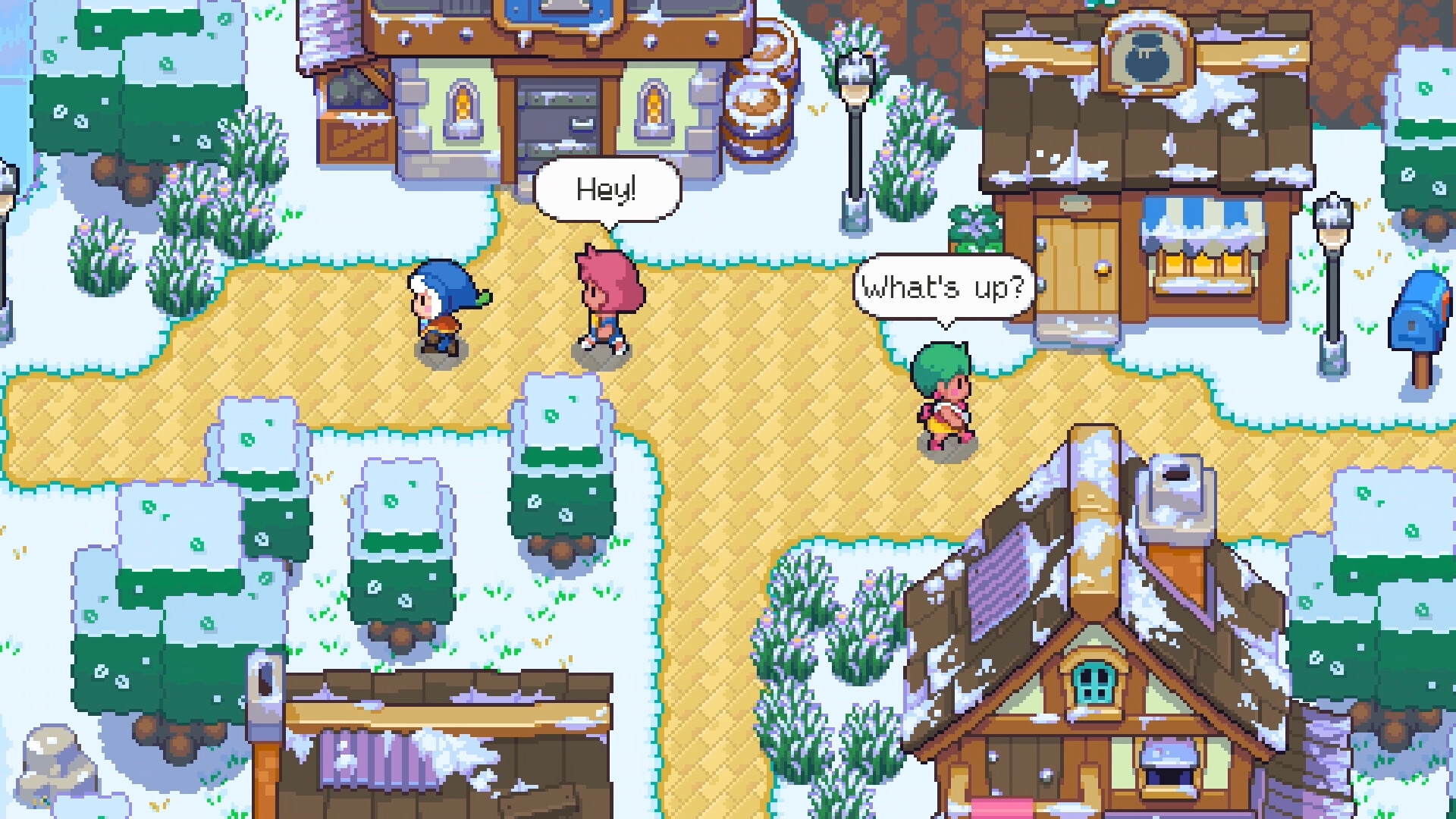 Key Features
Explore a Wondrous World: Travel by balloon, broom, and glider through unique biomes to reach the farthest edges of the world.
Settle Into Your New Home: Build, decorate, and customize a cozy new home of your own on any of the more than 100 islands in your procedurally generated world.
Make New Friends & More: Become a true member of the community – befriend your NPC neighbors, go on dates, and fall in love!
Discover Wild Spirit Companions: Tame and befriend wild Spirits to fight alongside you in card-based combat.
Go Dungeon Crawling: Explore dungeons to earn upgrades, collect loot, and uncover secrets.
Become a Full-fledged Alchemist: Optimize your alchemist with unique skills and upgrades, and craft dozens of items and vehicles to prepare for the treacherous wilderness.
Build Your Own Farm: Grow crops and flowers to brew potions and tame Spirits.
Hiii #screenshotsaturday!!
Check out my thriving fall farm in our game 🍂
Can't wait for you all to make a home of your own 💖 pic.twitter.com/DTYGebjTXc

— Moonstone Island (@Moonstone_game) August 26, 2023
And that's not all – Moonstone Island is collaborating with the team at Re-Logic, the studio behind the hit sandbox game Terraria, to bring even more fun to the adventure. When Moonstone Island launches, players will be able to befriend and battle alongside Terraria's very own Cool Slime as an in-game Spirit.