One of the major highlights from the PlayStation Lineup Tour event in Japan was the announcement of Sega's latest IP. Sega's COO, Toshihiro Nagoshi, took the stage to announce a new game called Judge Eyes, which is due on December 13 for Japan and 2019 for the West.
Judge Eyes has you playing as Takayuki Yagami, a lawyer who solves various cases in the Japanese underworld. The game takes place in Kamurocho, Japan. Players will have many ways at their disposal to collect evidence to help in their cases. From utilizing various disguises to using drones to snap photos and many more.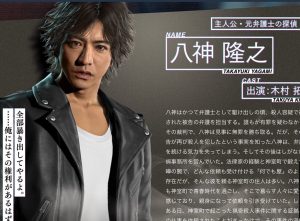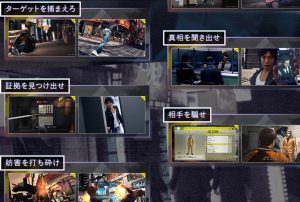 Yagami isn't just your average lawyer. He is no a pushover in his fighting prowess as well. Much like the Yakuza series, you will be able to fight your way using over the top martial art moves on those who impede your investigation efforts. Furthermore, one of Japan's top celebrity will be lending his face as the protagonist. Anyone who is familiar with one of Japan's oldest boy band SMAP, will surely know who is Takuya Kimura.
Information for this game is very scarce at the moment, and even the title of the game isn't confirmed yet. However, fans of the Yakuza series and newcomers alike should definitely keep an eye on this one.
A demo of the game is currently out on Japanese PlayStation Store.