Game Length
Project Judge producer Kazuki Hosokawa was recently asked about the length of the game. He responded that it may take up to 30 to 35 hours for the main story itself only. However, if you choose to be a perfectionist, doing all the side cases in addition to the main game content is estimated to about 70 to 80 hours in total. Fans can expect a lot of sub-stories in the game, just like in the Yakuza series.
Here is the extended gameplay trailer for your viewing pleasure:
Fun Facts
In an interview conducted by 4Gamer with Project Judge executive director Toshihiro Nagoshi, he personally expressed interest in taking on the 'legal suspense" side of Kamurocho. This is because he really likes law based movies and dramas especially the TV drama called Hero, starred by none other Takuya Kimura who has borrowed his face to this project as the lead character. He is also proud to share his love of the adventure game called "The Portopia Serial Murder Case" created back in 1983 which ended up being a hugely influential title in the visual novel genre.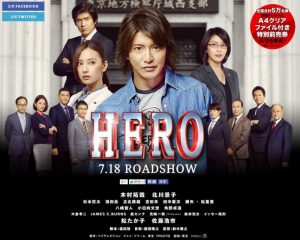 Project Judge will be heading to Japan, Asia and South Korea first on December 13, 2018, for PlayStation 4, followed up with localization for the West in 2019.