Ghostrunner 2, the first-person cyberpunk-action thriller from 505 Games and One More Level, will be available worldwide on Thursday, October 26 on PlayStation 5, Xbox Series X|S, Steam, Epic and GOG with preorders available today. Fans who purchase the Brutal Edition of Ghostrunner 2 will receive 48-hour early access and other additional in-game content.
The trailer, highlighting Jack's action-packed fight against the violent AI cult that has assembled outside Dharma Tower. Today, fans get a new look at the new high-powered motorcycle and vehicular combat, plus a host of mind-bending enemies and battles that Jack will face off against later this year. With Ghostrunner 2's revamped progression system, veterans and newcomers alike can face challenging encounters with an increased focus on approachability and a new 'block and perfect' parry system.
Preorders are available now for Ghostrunner 2, with exclusive benefits for preordering.
Base Edition (£34.99, Digital and Physical) – Digital and physical preorders get the Traditional Katana Pack including two sword skins and two hand skins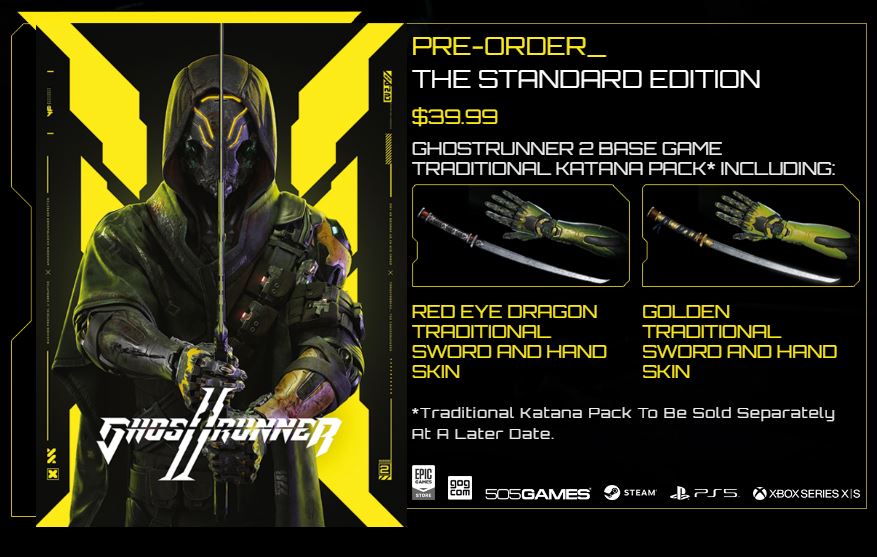 Deluxe Edition (£44.99, Digital) – Includes everything in the base edition, along with four additional hand skins, four extra sword skins, and a personalized hand hologram displaying their current username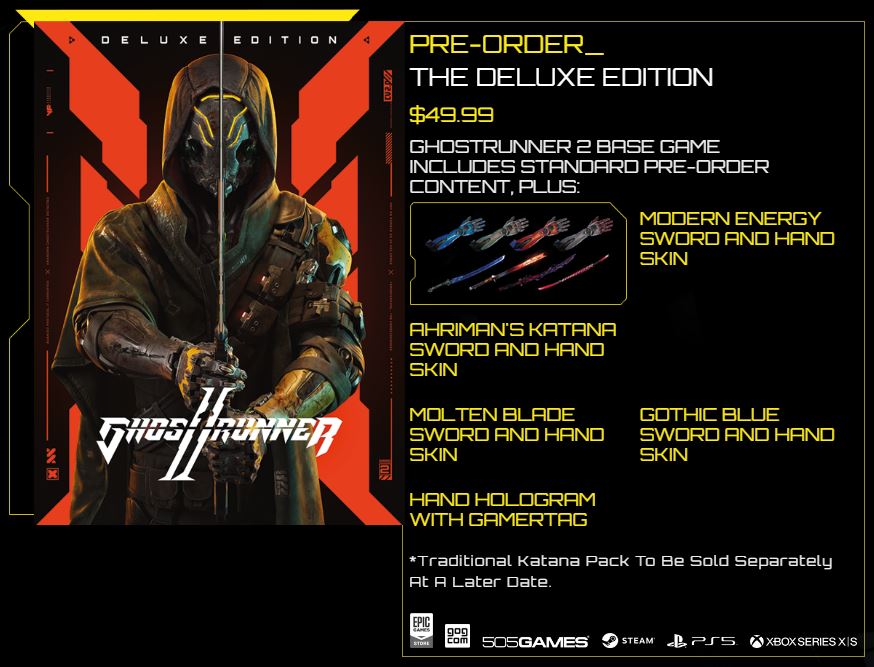 Brutal Edition (£64.99, Digital) – Includes everything in the Deluxe Edition, along with 48-hours of early access starting Tuesday, Oct. 24. Brutal Edition also comes with the Season Pass (worth £14.99, featuring a new Game Mode and four Asset Packs), Animated Skin (Sword/Hand), and Motorcycle Skin