MSI has unveiled its brand-new concept store in partnership with Brightstar Company which will have a vast array of products on display. Whether you're a hardcore gamer seeking the ultimate gaming experience, a business professional in search of a reliable work companion, or a creative soul looking for a laptop that sparks innovation, this concept store has you covered.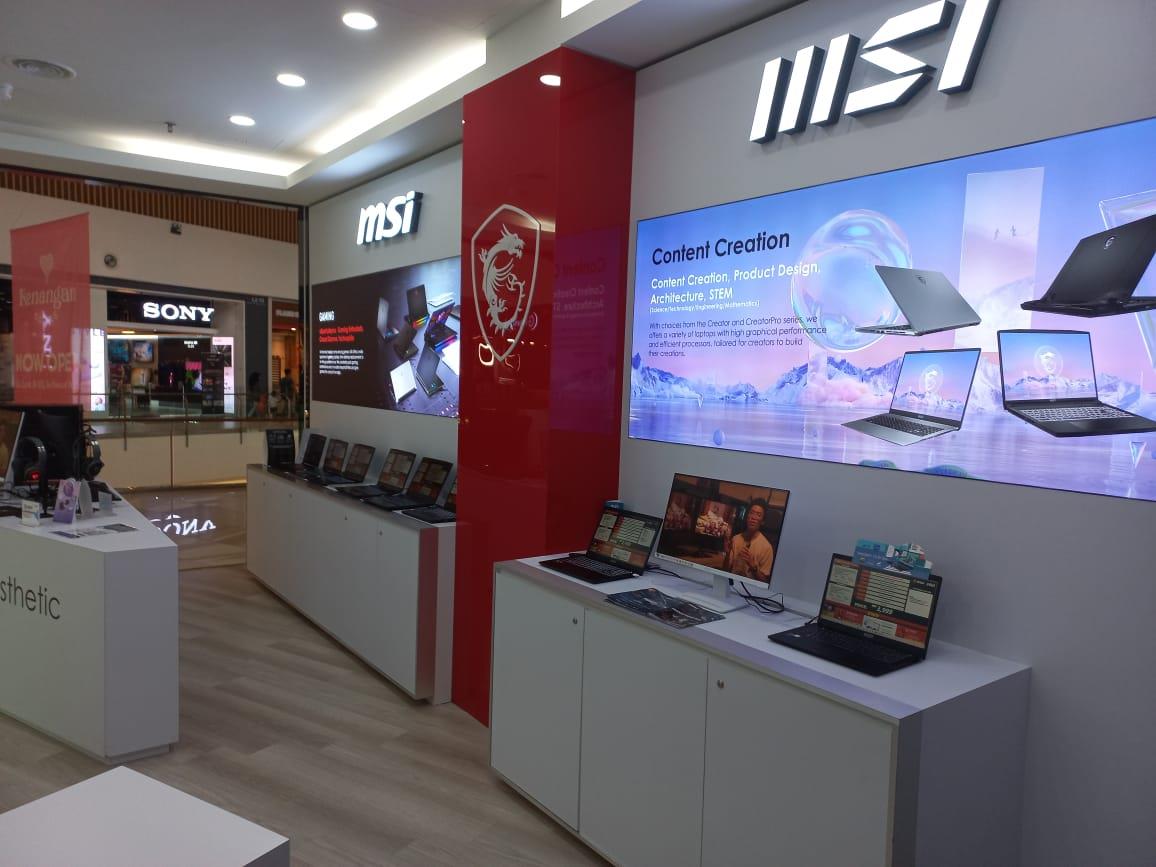 Grand Opening StarBuy Deals Await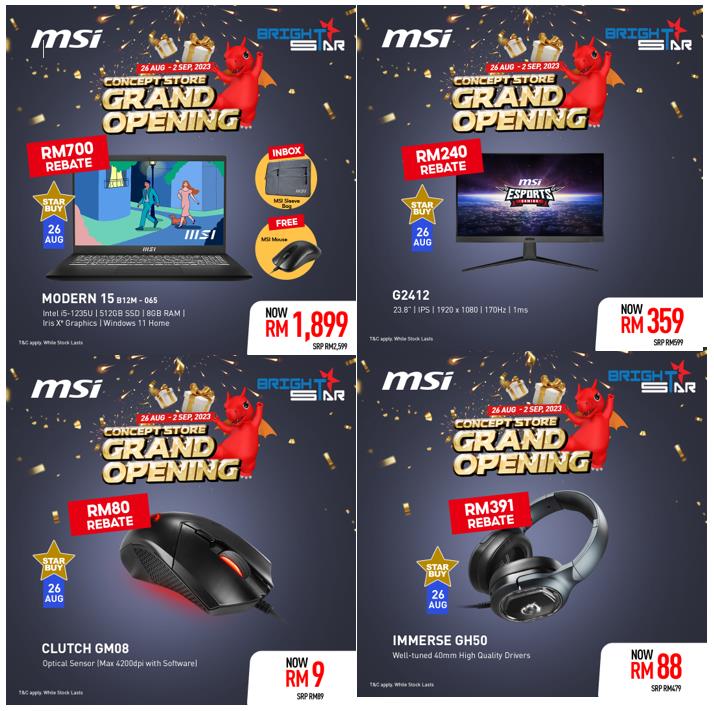 To celebrate the grand opening of the MSI Concept Store this Saturday, 26 August, MSI has prepared a range of exclusive StarBuy deals. Be one of the lucky few to snag the Modern 14 laptop, with only 25 units available at an unbeatable price of RM1,899. Additionally, there are limited quantities of monitors starting from RM339 with a free limited bundle. Not to forget, gaming peripherals starting from RM9 only.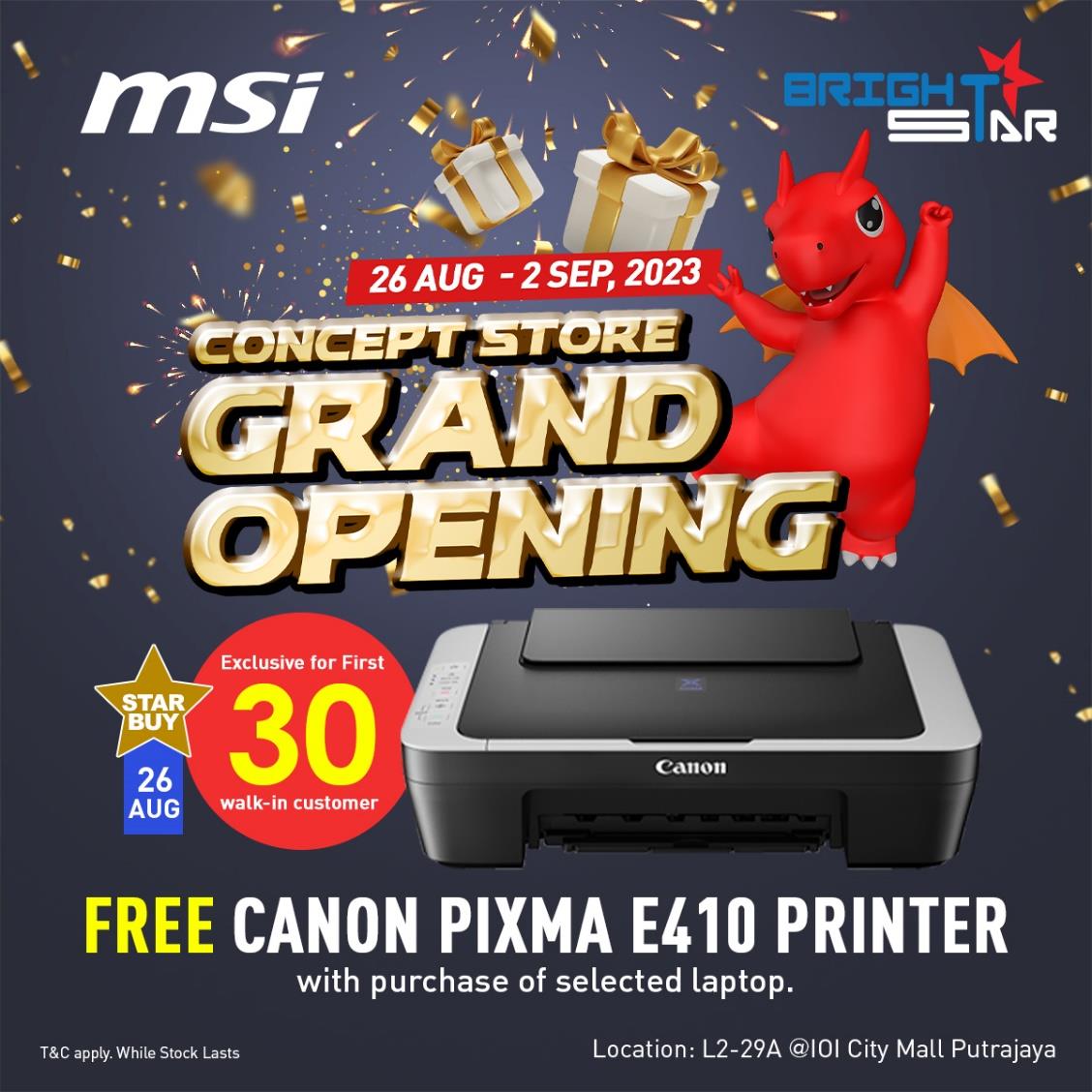 But wait, there's more. Laptop buyers will receive a free Canon PIXMA E410 printer for 1st 30 walk-ins.

To top it off, there will be free door gifts for the first 30 customers with any type of product purchase.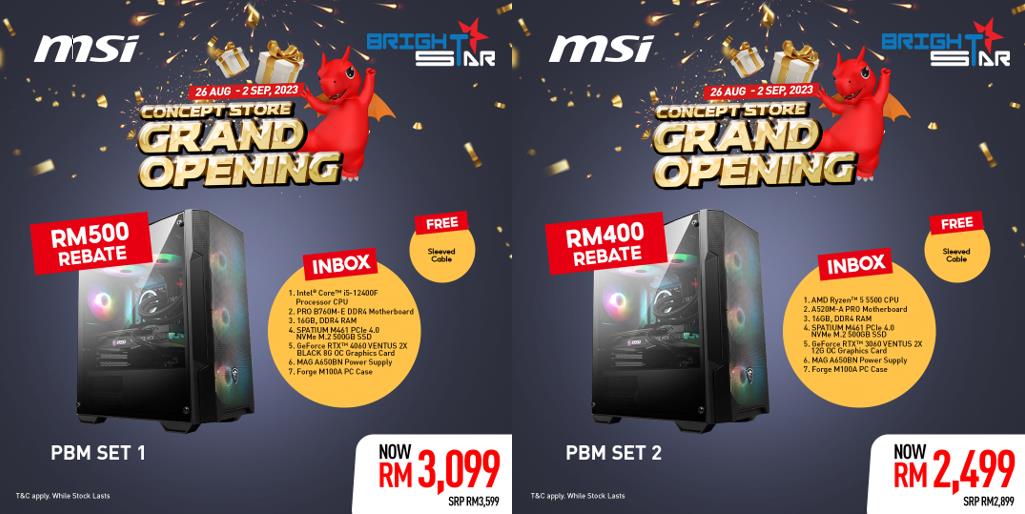 There are even Powered By MSI PC set deals. Ranging from INTEL to AMD. Choose your set and get up to RM500 off for select PC deals.
Location and Opening Details
The MSI Concept Store is located at L2-29A, 2nd Floor, IOI City Mall. Join them on Saturday, 26th August, as MSI officially unveils this extraordinary space dedicated to the world of computing and technology.