In celebration of the festivities, PUBG MOBILE is offering a special "Airdrop" to fans of the game where they can stand a chance to win 100,000 UC among other attractive prizes!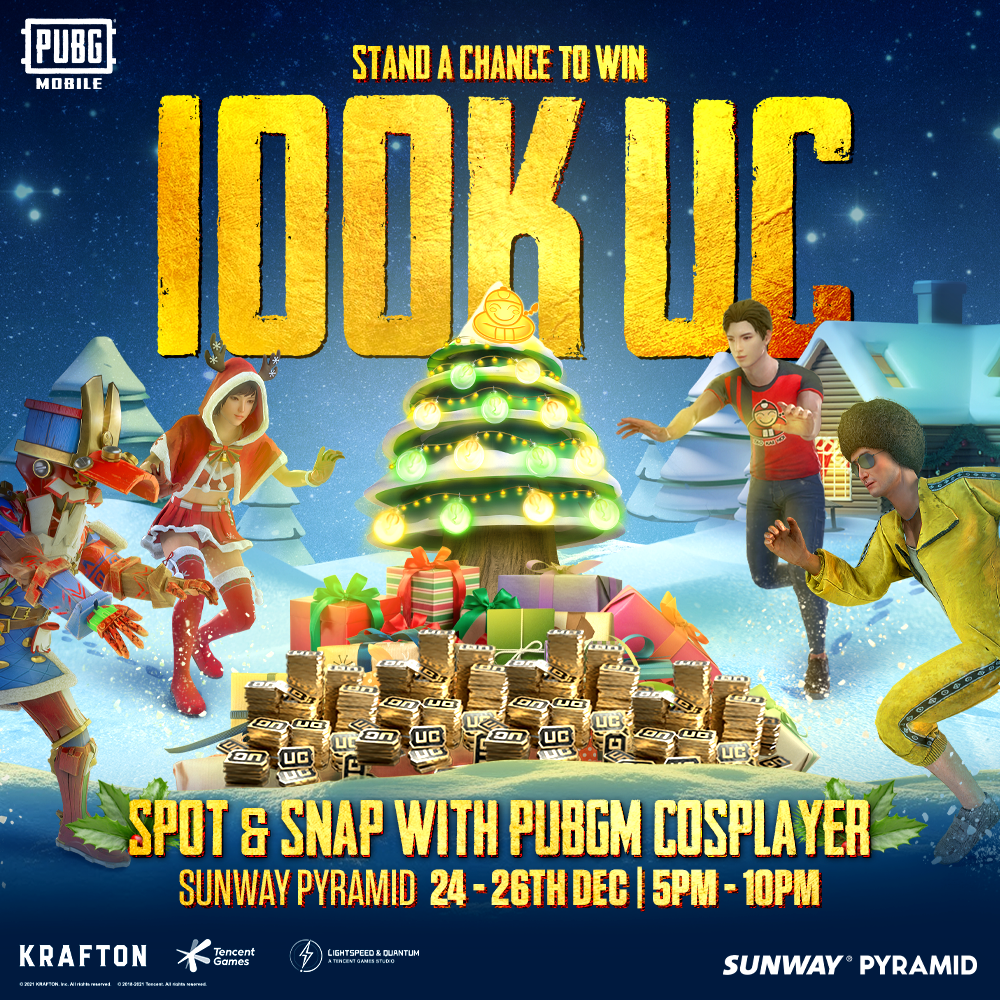 From December 24th to 26th 2021, PUBG MOBILE fans in Malaysia are in for a treat as in-game characters will be making a special appearance in Sunway Pyramid Mall, Kuala Lumpur, from 5 PM to 10 PM.
Spider-Man is swinging into the game with exchangeable rewards available now! 🕸️

See Spider-Man: No Way Home exclusively in movie theaters! 🎥

Venture into the Multiverse with our upcoming collab in January 2022 📆 #PUBGMOBILE #SpiderManNoWayHome #PUBGMxSpiderManNoWayHome pic.twitter.com/h26GabXCLR

— PUBG MOBILE (@PUBGMOBILE) December 23, 2021
Fans can also create amazing memories with their favourite PUBG MOBILE characters just before the year closes by taking as many photos as they like and uploading them on their social media platforms to win various permanent in-game items.
All you need to do is to post your best photos with your favourite PUBG MOBILE character at the event, on Facebook or Instagram with the hashtags #WinnerWinnerHappyNewYear #PUBGMOBILE #PUBGMXChristmas #PUBGMXNewYear #PUBGMXSpiderman to stand a chance. The lucky winners will be announced via the official PUBG MOBILE website in January 2022.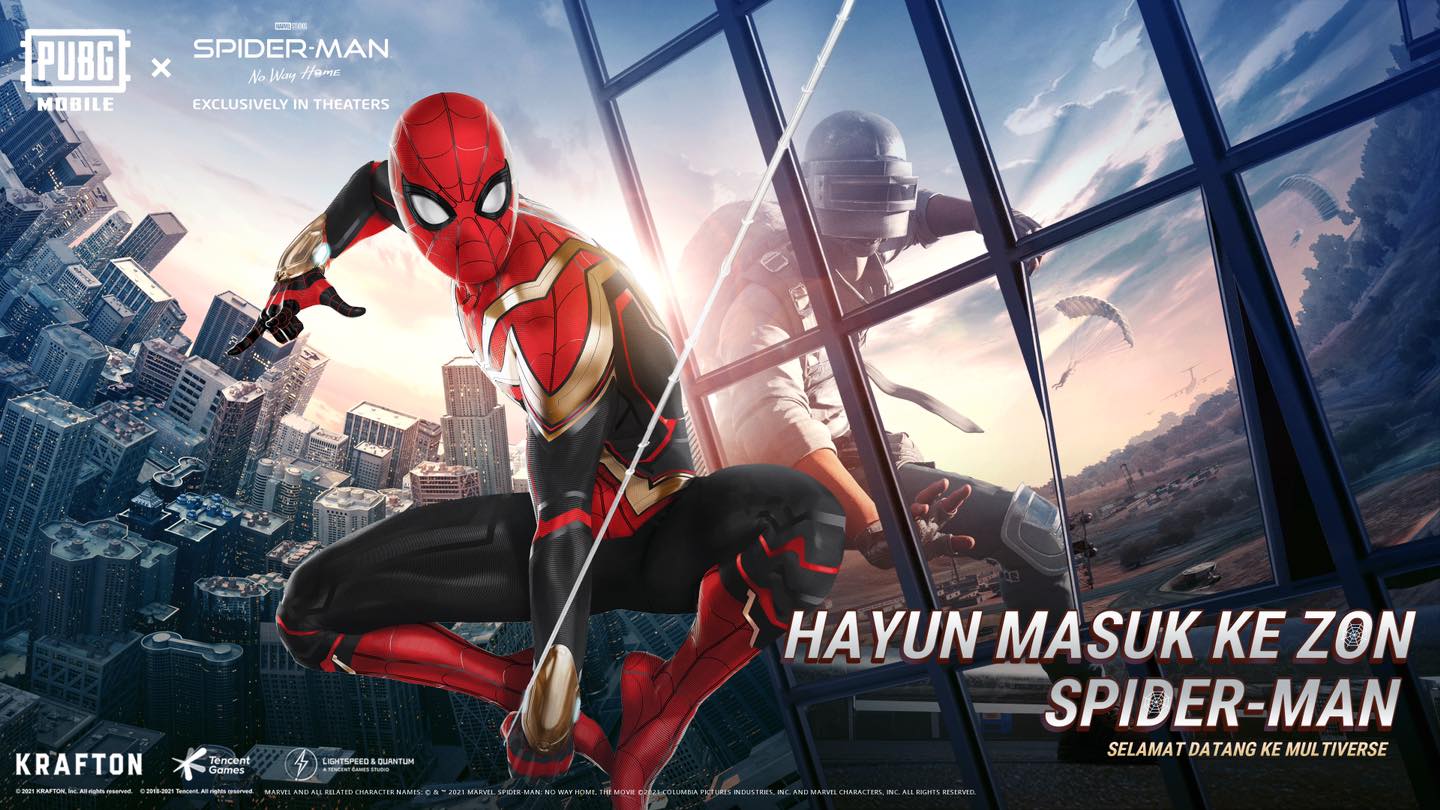 That's not all! Your friendly neighbourhood Spiderman will also be making an appearance at the event, celebrating PUBG MOBILE's collaboration with the Spiderman: No Way Home film. Fans are also encouraged to drop by to enjoy special snacks from Taokaenoi, in addition to more chances to win in-game prizes.
Exciting flash mob performances will be happening on December 25th at random times of the day, between 5 pm to 10 pm during the event. Be sure to hang around Sunway Pyramid to catch the performances!
Additionally, all fans of PUBG MOBILE will have the opportunity to meet their favourite content creators and PUBG MOBILE Esport athletes who will be making an appearance during the flash mob. Don't miss out on this extraordinary celebration to end the year with PUBG MOBILE!
Mythic Winter – Snowman Building Event is Here! ❄️ ☃️

Build a snowman with your friends and win the LEGENDARY Space Explorer Set!

Join the event and happy holidays! 🎄 #PUBGMOBILE #MythicWinter pic.twitter.com/xMbx0RPrI6

— PUBG MOBILE (@PUBGMOBILE) December 22, 2021