Developer Bioware has released the first of a series of videos as an introduction for all players into the world of Anthem. This first video focuses on story, progression and customization options for the javelins that will be available as well as discovering the player's purpose in this world.
Discover and uncover the mysteries of the world
Seek out the Anthem of creation (wielding the power of creation itself) before your enemy aka Dominion get their hands on it.
Customization features revealed:
Customize your loadout before embarking into the world with each Javelins has different perks and play styles.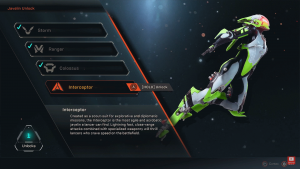 Choose your load out for weapons for long range or short range advantage
There will be support components in your javelins that allows added extra perks into your weapon (such as maximise performance)
Choose your main story mission, pick up quest from NPC's in the fort or explore freely
NPC expressions while giving out your mission via main story is spot on ( i have to add this)
Loots are triangle colored drops (varies red, white and green) which indicates the rarity
Loot is revealed after the mission
Meet strangers online or invite friends into your team
Anthem will be launching really soon on February 22, 2019, for Xbox One, PC and PlayStation 4. As a reminder, a "VIP" demo will be available for those that preordered with exclusive in-game items and for Origin Access subscribers launching on January 25 – 27, 2019. This will be followed up with an open demo on February 1-3, 2019 for everyone. For more on our previous coverage, click here.