News about the Anthem game "bricking" issue that is affecting the PS4 coupled with the news that Sony has refunded a few players with no question asked spread around the internet causing series concern from the loyal fanbase.
However, Bioware's Head of Live Service Chad Robertson has tweeted that the "bricking" issue was largely overblown and no consoles were actually "bricked". The fix for the issues that were plaguing players will be released in the March 12th patch next week.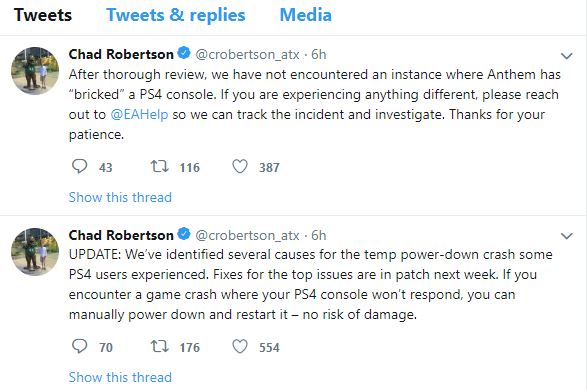 Hopefully, after this patch, Bioware will continue to improve and fix some of the bugs which some of the players are still facing in the game to really bring Anthem to the high standards it initially promised.