Ace Combat wouldn't be Ace Combat if it didn't feature over-the-top missions & bosses and the next batch of heart-pounding missions that are on the way will be packed with explosive action. The missions will feature a myriad of mission types and enemies, including the appearance of a submersible aircraft carrier that's sure to wreak havoc in the skies of Ace Combat 7: Skies Unknown.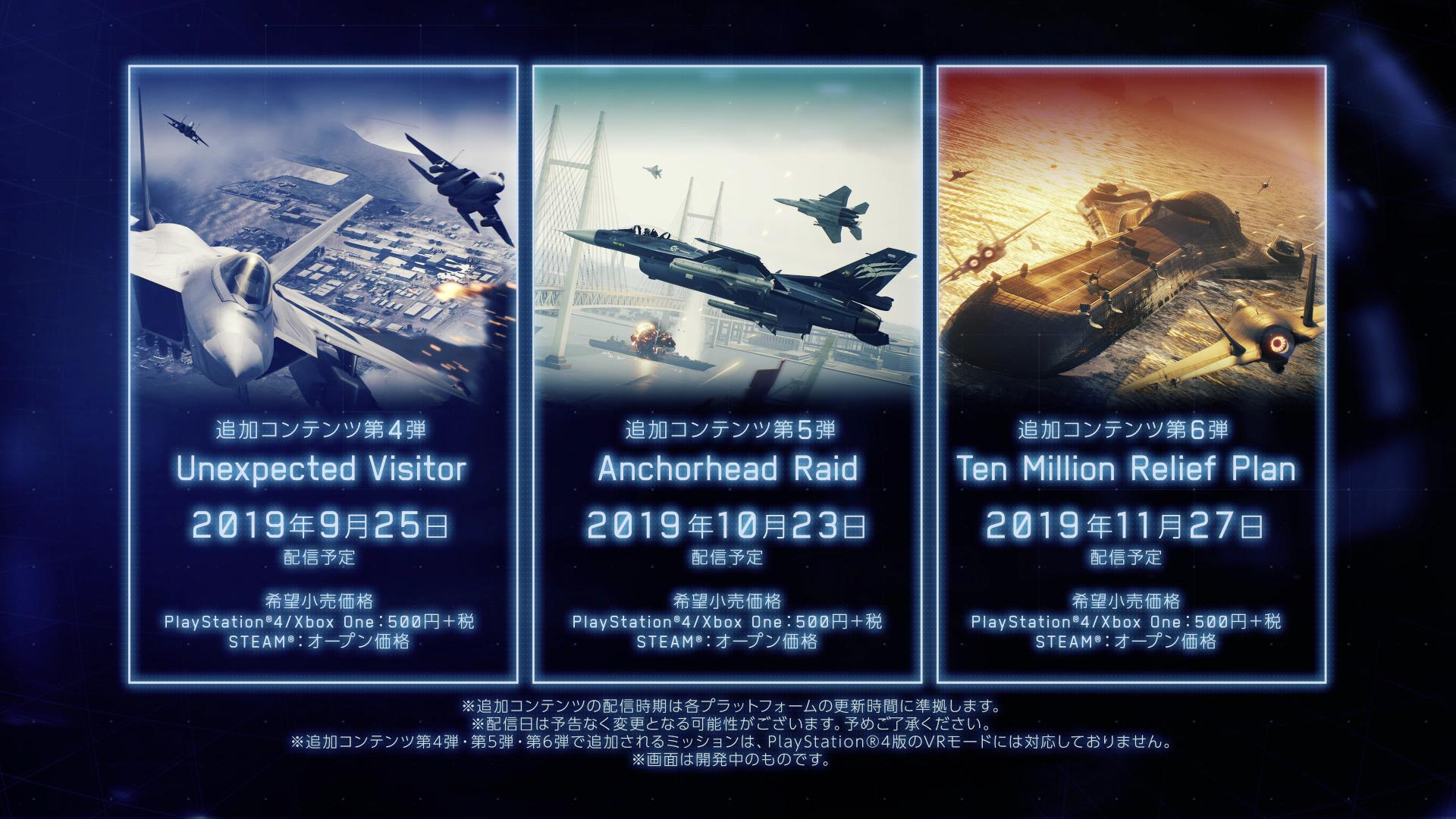 The next three Ace Combat 7: Skies Unknown DLC missions and release dates;
DLC 4 "Unexpected Visitor" September 25,
DLC 5 "Anchorhead Raid" October 23,
DLC 6 "Ten Million Relief Plan" November 23, 2019.