Platforms: PlayStation 5, PlayStation 4, Xbox One, Xbox Series X|S, Mac & PC
Reviewed On: PC Steam
Review Code Provided By: ZeniMax Online Studio
---
Elder Scrolls Online (ESO) has been out for more than 9 years already and the game is being sustained with the amazing job from the people of ZeniMax Online Studios. The game has launched its latest expansion the Elder Scrolls Online: Necrom with opens up a new area to explore and introduces a new class, The Arcanist.
Age Like Fine Wine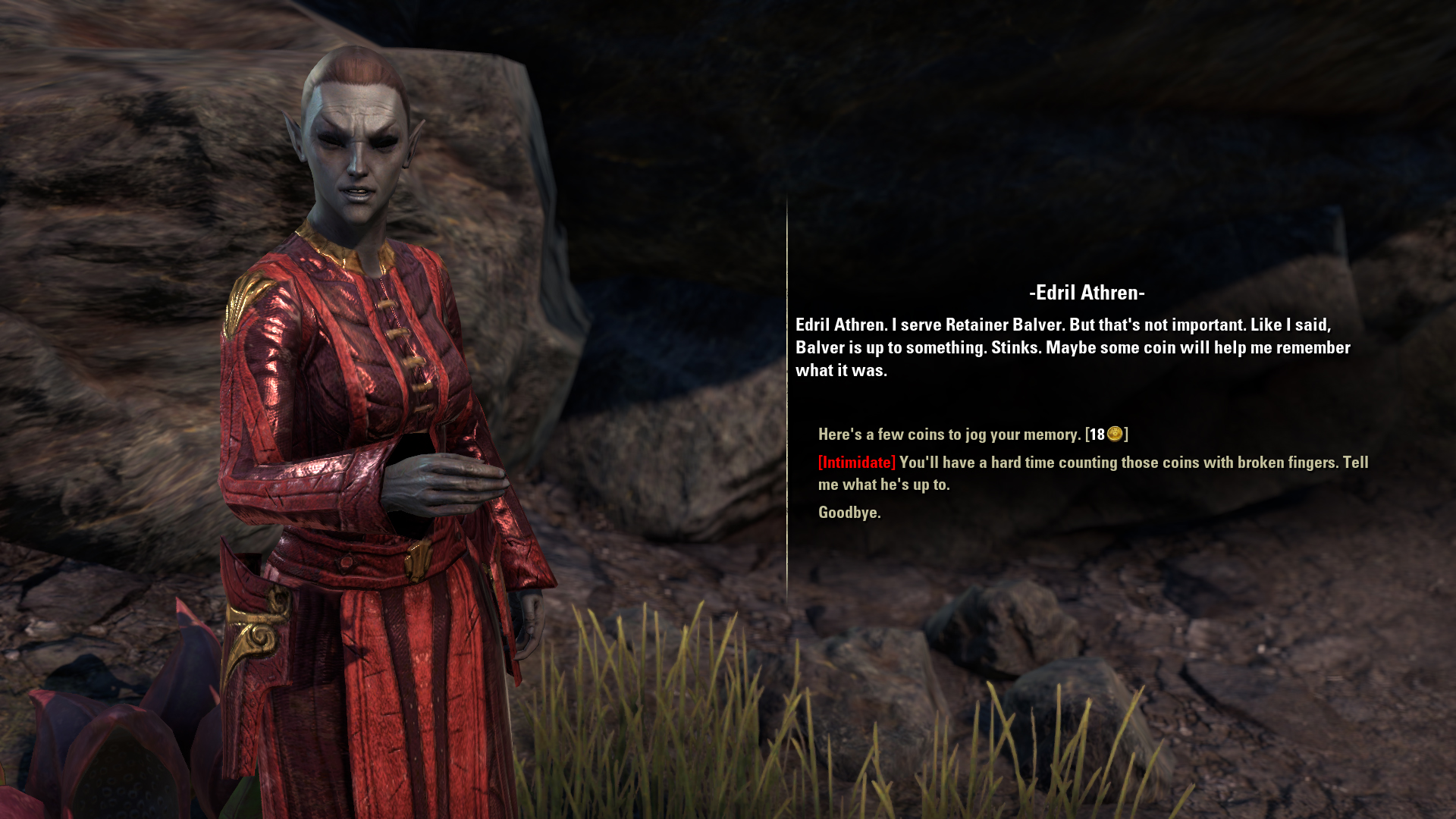 I played a few Elders Scrolls games before and compared to other RPGs, the game has its uniqueness from the ability to learn almost any none race or class-specific skills. Not forgetting the ability to interact with the NPC, unlike any MMORPG where you can lie, persuade or even intimidating to have multiple choices in conversations or even quest lines.
I was scared to start an already build online MMORPG like ESO but luckily, all my experience playing Morrowind and Skyrim seems to pay off as I transition into the game smoothly without any issues. The game visuals are not the best because obviously it is an old game but it is not that glaring compared to some other games out there recently.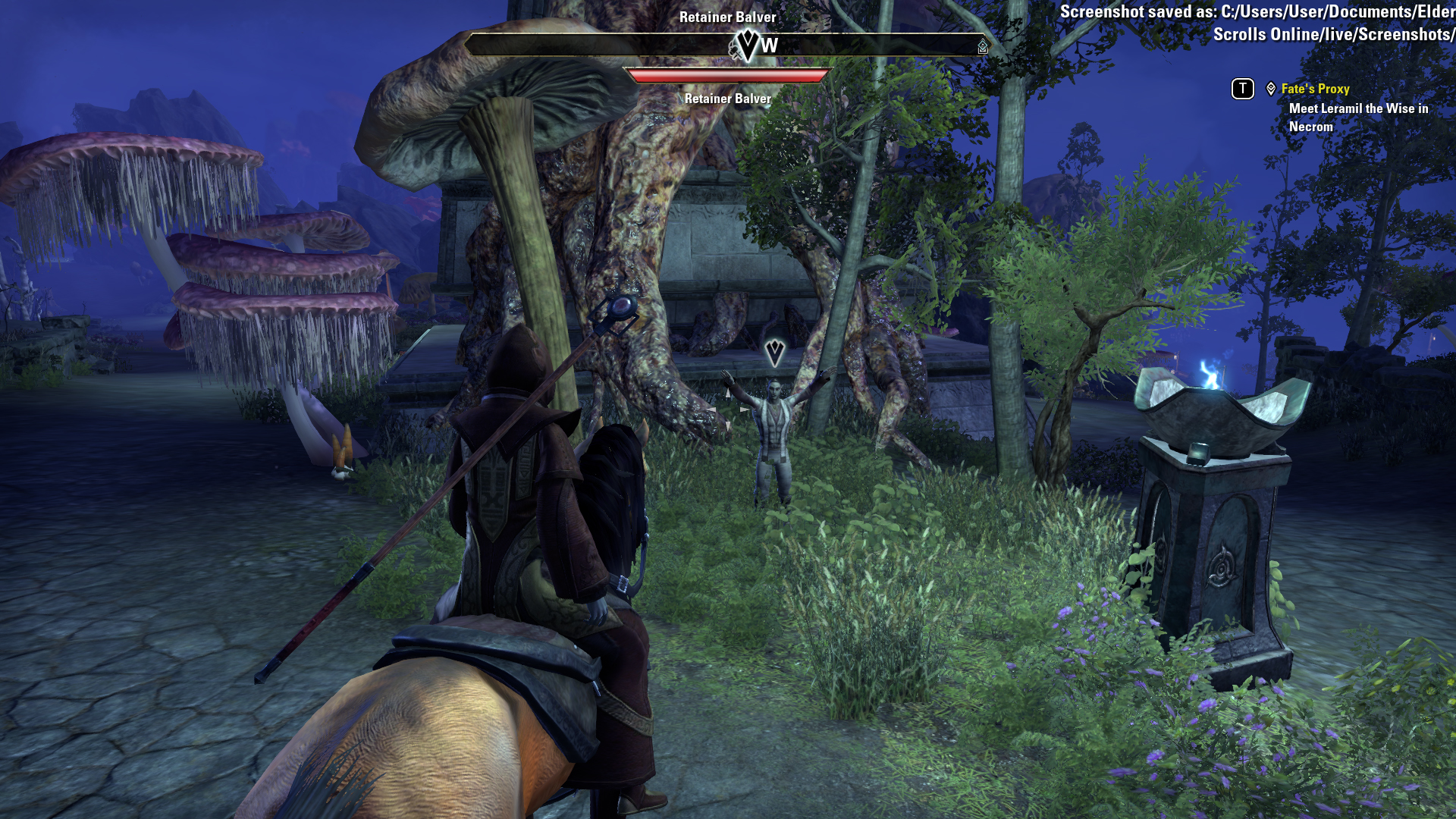 One thing that Elder Scrolls always had is the story and you can see the effort they put in with the abundance of voice acting in this game. These feel very organic and help get me immerse into the game even though the animation and visuals looked dated.
Welcome to the Telvanni Peninsula
The latest content to be added for the Elder Scrolls Online is part of the Shadow Over Morrowind adventure. Players are introduced to a new area called Telvanni Peninsula where players are tasked to an agent of Hermaeus Mora to investigate a mysterious threat to the Daedric Prince's most guarded secrets. The latest story will not disappoint players as in tone with how things are in The Elder Scrolls world, it will send players on a roller coaster of lies and deception.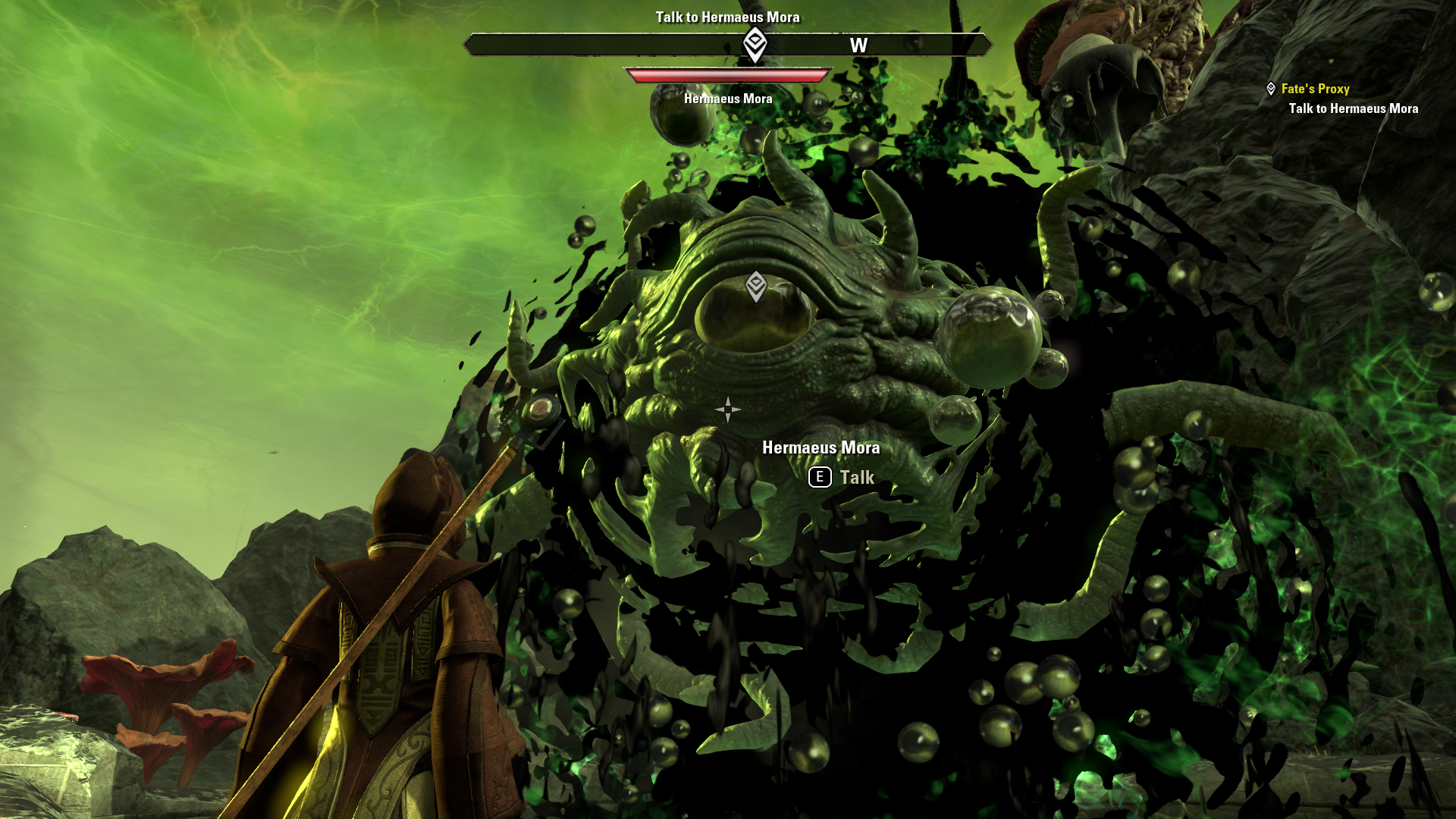 The peninsula has a very organic feel to it with overgrown mushrooms and alien-like creatures roaming the area. The art direction is very nice with gloomy dark tones of nature not only on the outside but also in the Delves and cities. This set the tone not only for the story but also for the introduction of the new class Arcanist.
On top of all that, there are also 2 new companions that you can summon to fight by your side. Amongst the new features in the expansion includes a new Bastion Nymic world event and 12 player trial Sanity's Edge for veterans of the game who which to challenge themselves.
The Green Lant…. The Arcanist
The latest class to join the game with this expansion is The Arcanist. Introduced with this new class is the Crux System which basically lets you gather Crux to unleash certain spells to get a better effect. All the spell in the Arcanist has a green colour theme to them so it looks like a green lantern with a green beam.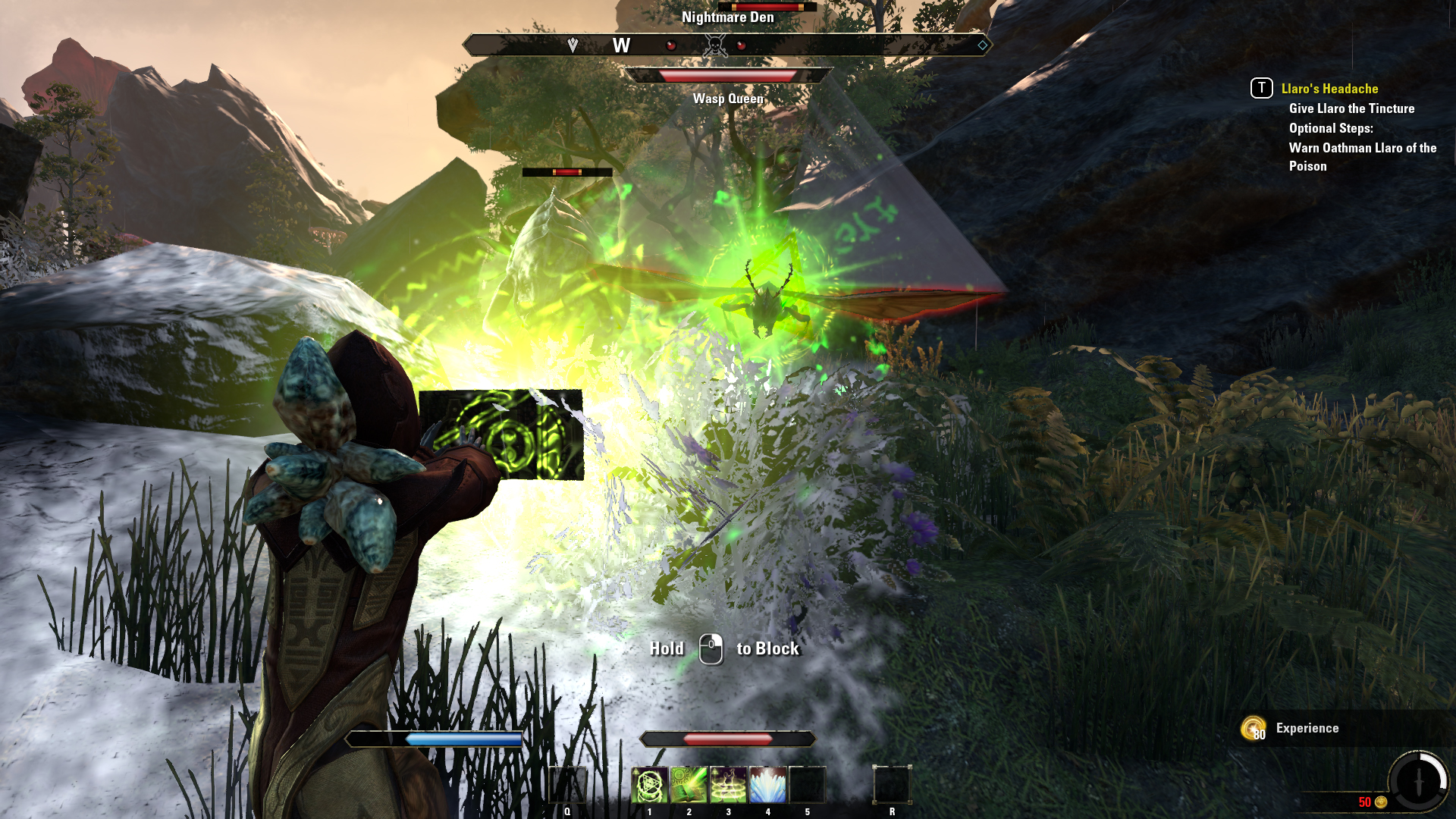 The overall usage of the skills is well balanced with offensive, defensive and healing all in your kit. I felt as a new player to the game, the class is quite simple to use as a solo player with the ability to dish damage and survive with armour and healing. The spell effect is also easily recognizable (thanks to its unique greenness) so it is easy to keep track of stuff happening on the screen.
Community Driven UI
Now one thing that new players will find out is that the game has quite a bare-bone user interface (UI). You have a hidden health/mana/stamina which only appears when it is not 100%, no minimap and no indication of any damage or healing numbers done by either you or your enemies. Well do not be afraid, the community add-ons are here to help.
Yes, that is right, this game has add-ons and I was not surprised as add-ons have been supported by other MMORPGs before but while some of these games allow you to at least play without them, I couldn't play Elder Scrolls Online without them you know why, because the basic UI didn't even include a basic minimap.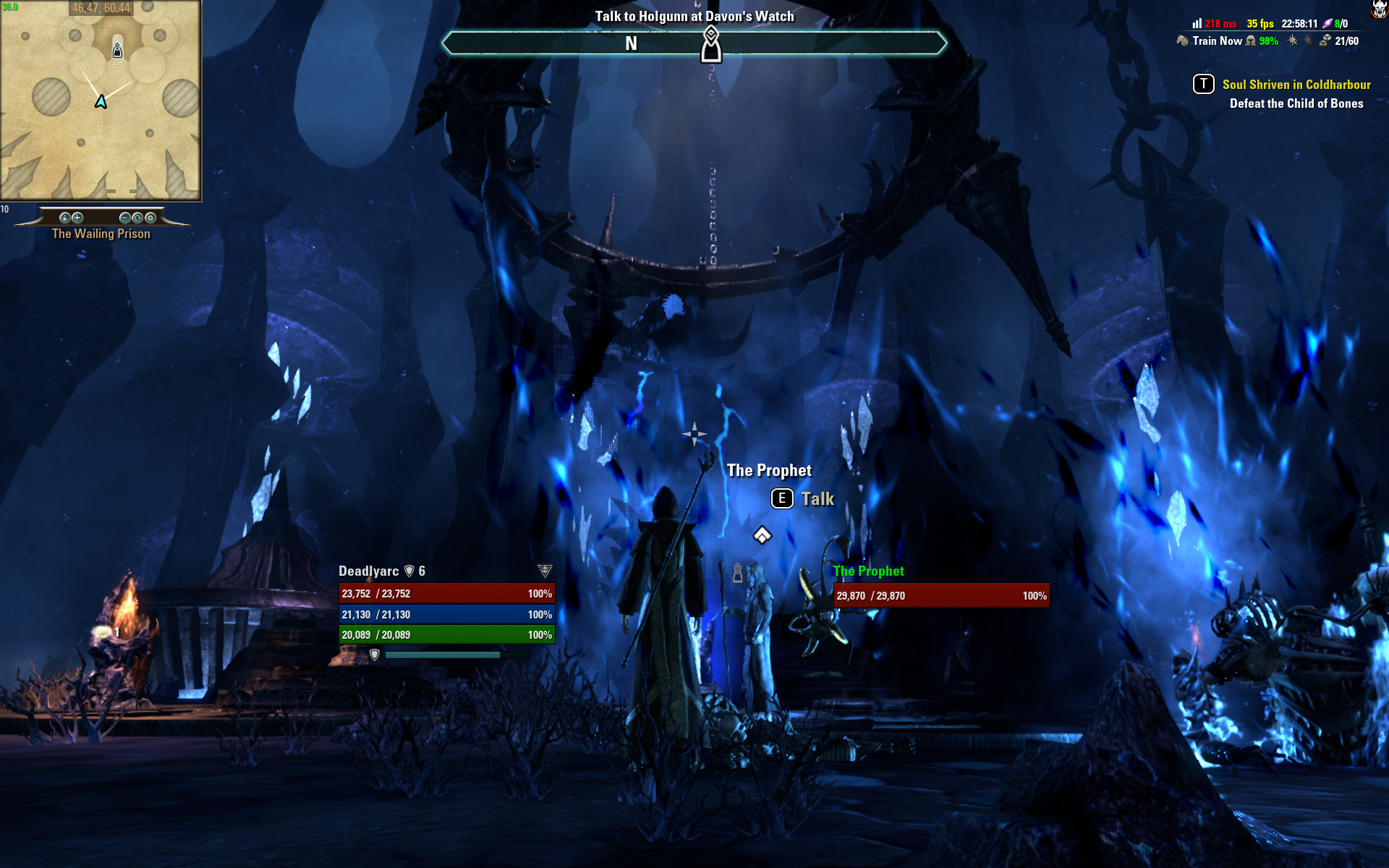 Luckily with my years of experience (and a little googling), I manage to install the add ons but not all players will find that the need to install add-ons for basic UI is convenient and that might turn off some players. Even after you install an add-on, you might have to install another to make it work or find another newer version because the add-on is not up to date.
Make no mistake, these community add-ons and the people who create them are god sent and even some add-ons guide you to how to level up in the game. I am happy to see Elder Scrolls Online and ZeniMax support the community without many limitations to the add-ons as far as I can see.
Only two servers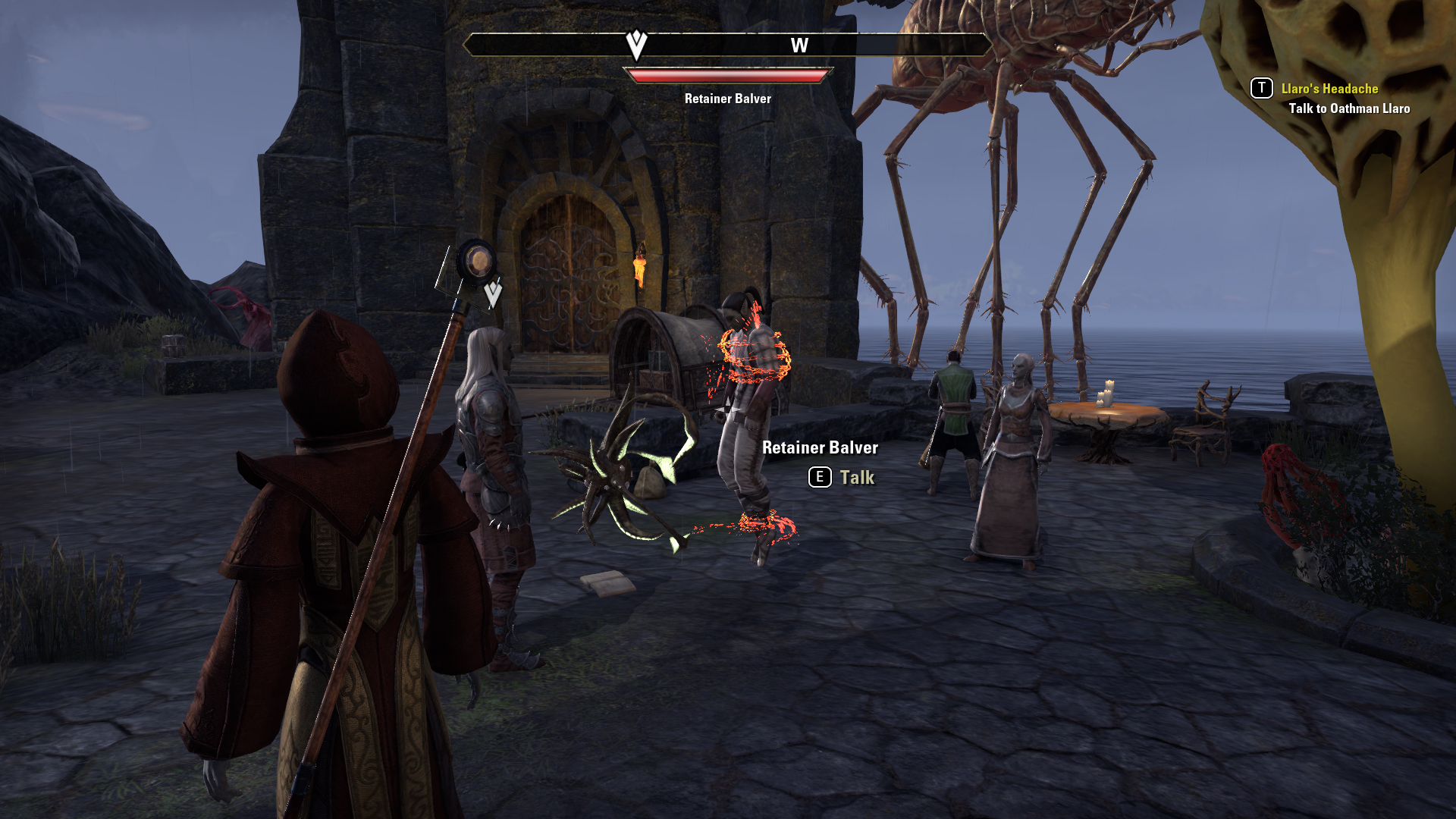 The only gripe I have with the game is the server issues. At this time of writing, there is only a NA (North America) and EU (Europe) server. There was no way to test my ping to the game when selecting a server so everything was a trial and error checking my ping as I played. So here are my findings, the game runs with around 300-500 latency on the NA server while it runs around 200-300 latency on the EU server.
Now some of you might think this is minor but this game has dodging, blocking and interrupting which with lag, can cause you to take damage even if you thought that you dodge it. Sadly, since this game has been running for quite some time, I doubt there will be any investment for an Asia server but if you are going to try the game from Asia, EU server is your best bet.
---
What I Absolutely Loved
Fantastic Lore – Story building in the Elder Scrolls series never disappoints
Arcanist Class – A great class for new and old players alike.
Voice acting – NPC sounds very natural during conversations with excellent voice acting
Community Support – Add on are plenty to help guide you through the game and help reduce some hassle
What I Wished Was Better
Basic UI – Players can get lost in the world without basic UI like a minimap and have to rely on the community to help
Maybe an Asia server?
---
A Great Start to a New Chapter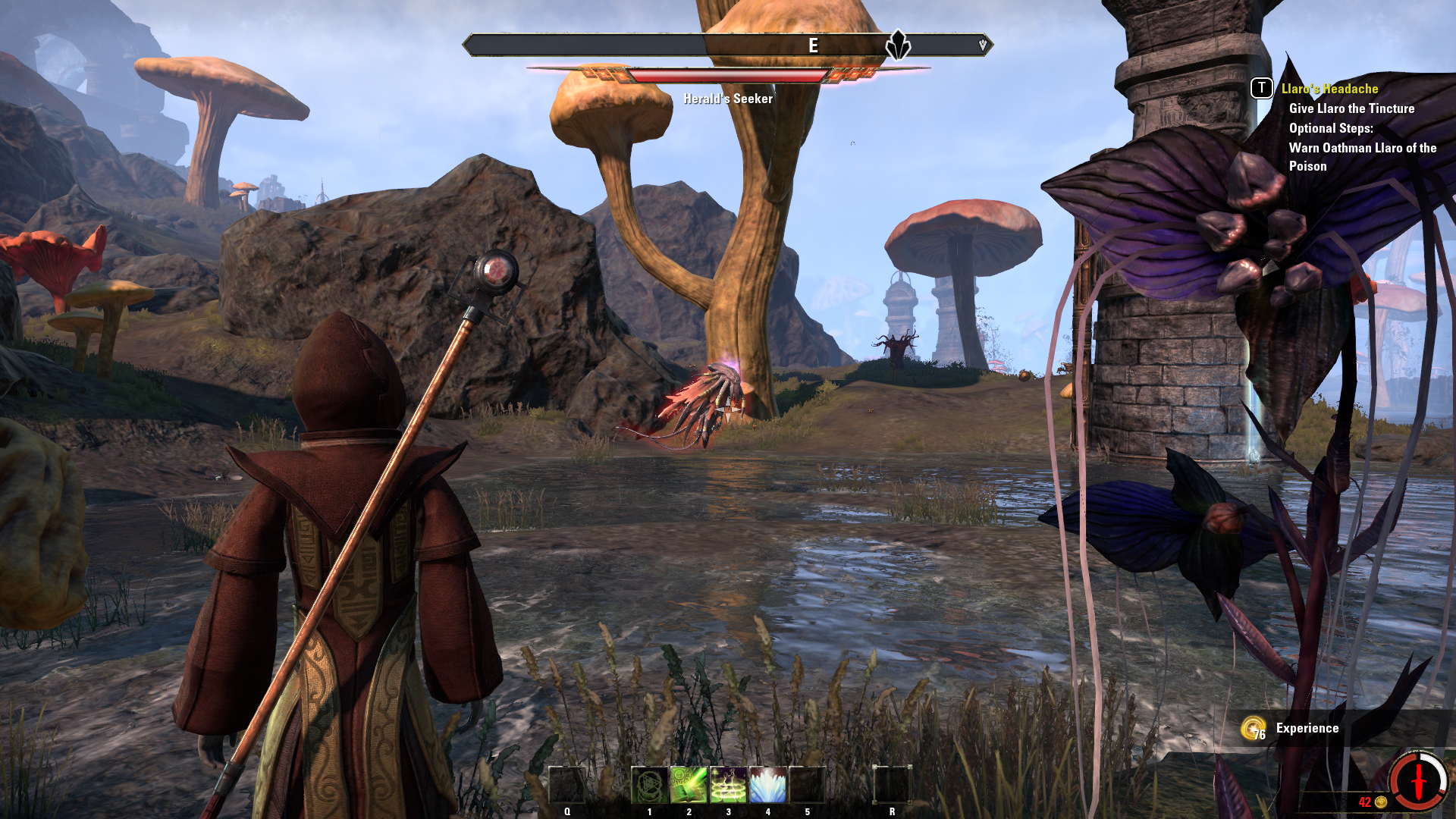 Elder Scrolls Online: Necrom is just the beginning of the game's multi-year-long Shadow Over Morrowind storyline and it starts with a great bang. Being the first chapter, players can choose to just enjoy the story for this expansion without caring much about what happened earlier in the world of ESO. There is still an active community in the game and with this new expansion, it is one of the best times to join the game if you are ever looking for a new MMORPG to try.
Final Score – 8.5/10