Netmarble, a leading developer and publisher of high-quality mobile games, announces a new update for the mobile RPG Seven Knights 2. New content and experiences are now available for all players to enjoy, including a new Mythic Hero, costumes, and several limited-time events.
The new Mythic level hero 'Mythic Rudy' tears into battle in this new update for Seven Knights 2. Rudy is a Universal, Ranged hero who can transform into Demon form after obtaining the God of Madness buff.
He decreases the Crowd Control duration of all his allies, meaning that your team will stay loose against lock-down teams. On the PVP side, after transformation when all targets except the caster have been revived, he decreases the caster's Skill Cooldown and recovers the caster's HP equal to their ATK. He also grants a continuous damage duration increase to all of his Universal-type allies whenever he is on the field.
New episodes surrounding Rudy's introduction to the game have also been added to this update. Players will also be able to obtain the new Costumes of Moon Slicing Yacha Ace in two different color palettes, which are the Demonic Slash outfit and the Devilish Slash outfit.
Several new events are now available, including:
Rudy's Ruby Event (July 5 – September 13): Players who check-in during the event period can obtain 1,111 Rubies daily, totaling 7,777 Rubies by the end of the promotion.
Check-in Event with Moon Slicing Yacha Ace (July 5 – Aug 2): Players can get Summon Vouchers for the Mythic grade skin "Moon Slicing Yacha Ace" on the first day. Legendary+ Equipment Set Selection Chest and Hero Summon Ticket(10x) will be available on the 7th day and 14th day of check-ins.
Month of 7K Carnival Event: Various rewards will be available for returning and existing users of Seven Knights 2 throughout July, August and September.

(For active users) July 5 – Sep 13 / (for new/returning users) July 5 ~ TBD
Clearing missions will earn various rewards based on your status as new, returning, or active player

Rewards for active players: Mythic Equipment Set Selection Box, Essence of the Soul, Legendary Orb Summon Voucher, Legendary Jewel Summon Voucher, etc.
Rewards for new players: Mythic Equipment Set Selection Box, Legendary+ Pet Summon Voucher, Legendary+ Platin Summon Voucher, Mythic Ace Soulstone, Legendary+ Hero Selection Tickets and more.
Rewards for returning players: Mythic Equipment Set Selection Box, Legendary Pet Summon Voucher, Legendary+ Accessory Voucher, Legendary+ Hero Selection Tickets, etc.

Super 7 Crafting Event Celebrating Month of 7K (July 5 – July 19): Players can collect 'Super Seven' Coins by completing special missions or crafting events. With these coins, they can craft a Super Seven Box, which can drop Legendary Pet Summon Voucher Fragments and various Summon Tickets.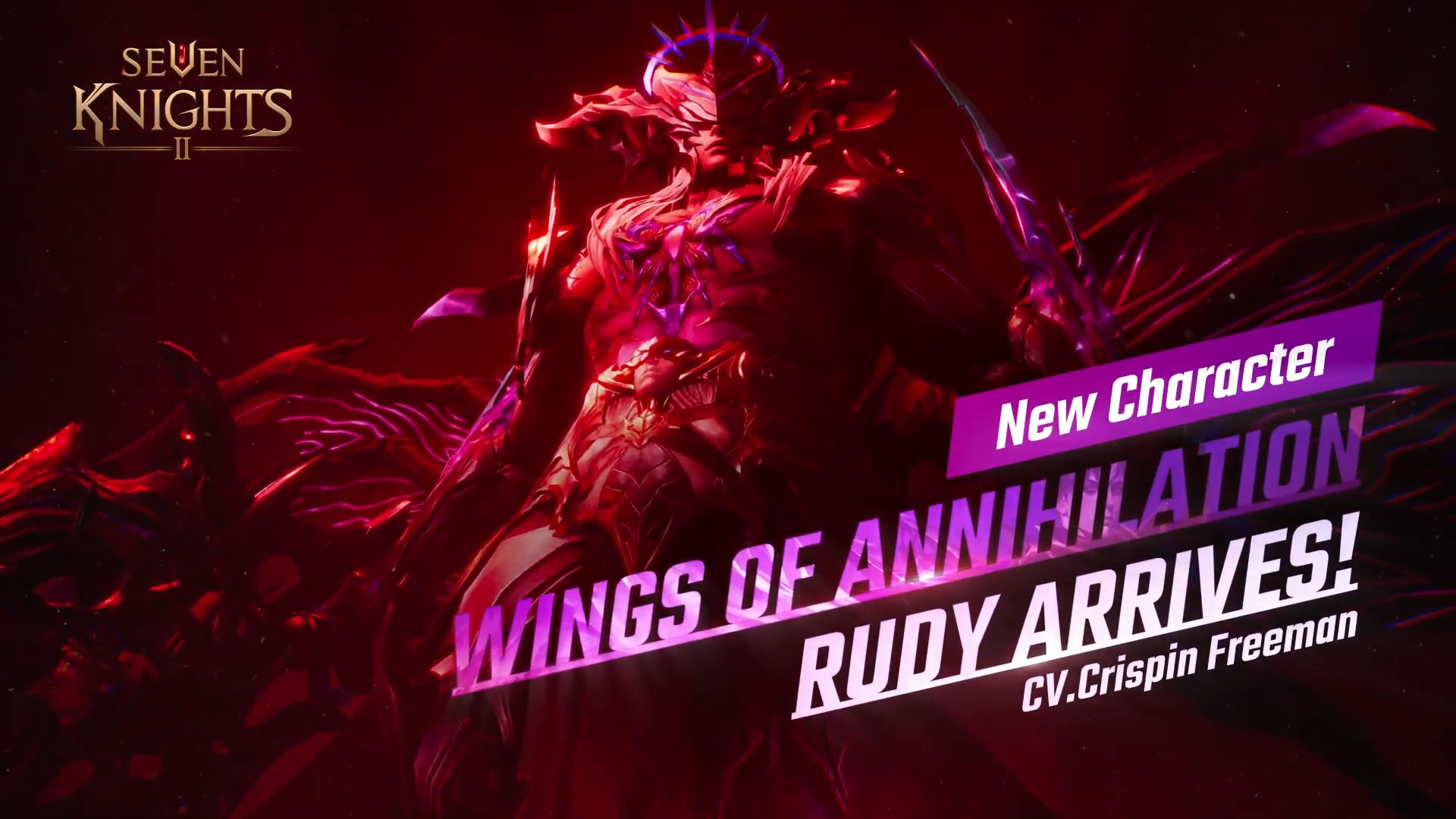 The official sequel to Seven Knights, a game enjoyed by 60 million players globally, Seven Knights 2 takes place 20 years after the original and introduces beautiful open-world gameplay. The story centers on the Daybreak Mercenaries who embark on a journey to find the last member of the Seven Knights, "Rudy," after a series of events involving a mysterious girl named Phiné. Stunning cinematics and graphics powered by Unreal Engine 4 will immerse players in this epic game story filled with unique characters and powerful bosses. Players can collect and develop their heroes and experience a new combat system with powerful ultimates and suppressors.
Seven Knights 2 is available now for download on Google Play, App Store, and Windows PC (beta).