The Glorious Model I2 Wireless is a response to the feedback received from fans following the launch of its wired counterpart, the Glorious Model I2. Although it was officially released in August 2023, it only recently became available in our region, priced at RM 435.
This gaming mouse comes in two color options: Matte Black and Matte White. In this evaluation, we will subject the Matte White variant to thorough testing, focusing on the overall gaming experience.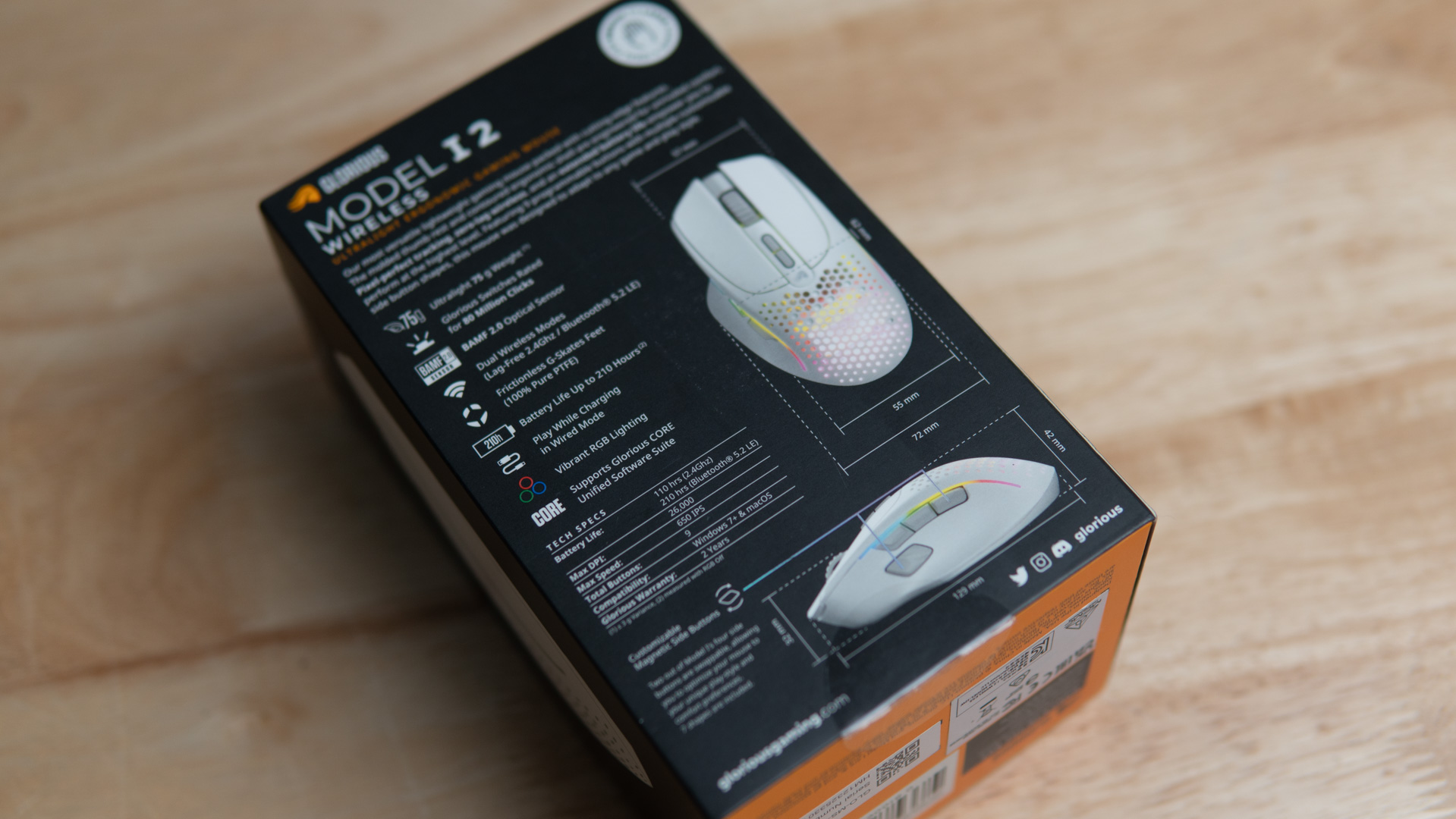 Before delving into the review, it's important to understand my mouse preferences. I've been a gamer for more than three decades, and my grip style has transitioned from a claw grip to a palm grip, which I adopted at an older age. My gaming journey has involved a variety of mouse brands and models, although I've had mixed experiences with some.
In recent years, I've been placing a significant emphasis on ergonomics in my mouse selection process. This shift in focus has been driven by the development of Carpal Tunnel Syndrome and issues related to a "clicky wrist".
Specification
Feature
Specification
Weight
75 grams
Total Buttons
9 with up to 16 Programmable Functions
Switches
Glorious Switches Rated for 80M Clicks
Feet
100% PTFE G-Skates
Battery Life
110 hrs (2.4 Ghz), 210 hrs (Bluetooth 5.2 LE)
Sensor
Glorious BAMF 2.0 Optical
Resolution
100 – 26,000 DPI
Max Speed
650 IPS
Max Acceleration
50G
Max Polling Rate
1 ms (1000Hz) with Motion Sync
Lift Off Distance (LOD)
1 mm – 2 mm
Adjustable Debounce Time
0 – 16 ms
On-Board Storage
3 Custom Profiles
Lighting
16.8 Million Color RGB
Software
Glorious CORE (Optional)
Compatibility
Windows, MacOS, Linux
Glorious Warranty
2 Years
Included Accessories
1 × Model I 2 Wireless Gaming Mouse
7 × Alternate Button Styles w/ Removal Tool
1 × Wireless Receiver
1 × Extender Dongle
1 × Ascended USB-A to USB-C Charging Cable (2 m / 6.5 ft)
Price
RM 435
Form factor & Design
Measuring at 129mm in length, 42mm in height, and 62mm in width, the Model I2 belongs to the high-profile large form factor category, making it well-suited for medium to large-sized hands. Designed specifically for right-handed users, it features a thumb rest on the left side, while the curvature on the right side aligns with the natural resting position of the wrist. However, I did find the thumb rest somewhat shallow, which gave me the impression that my thumb might slip off at any moment.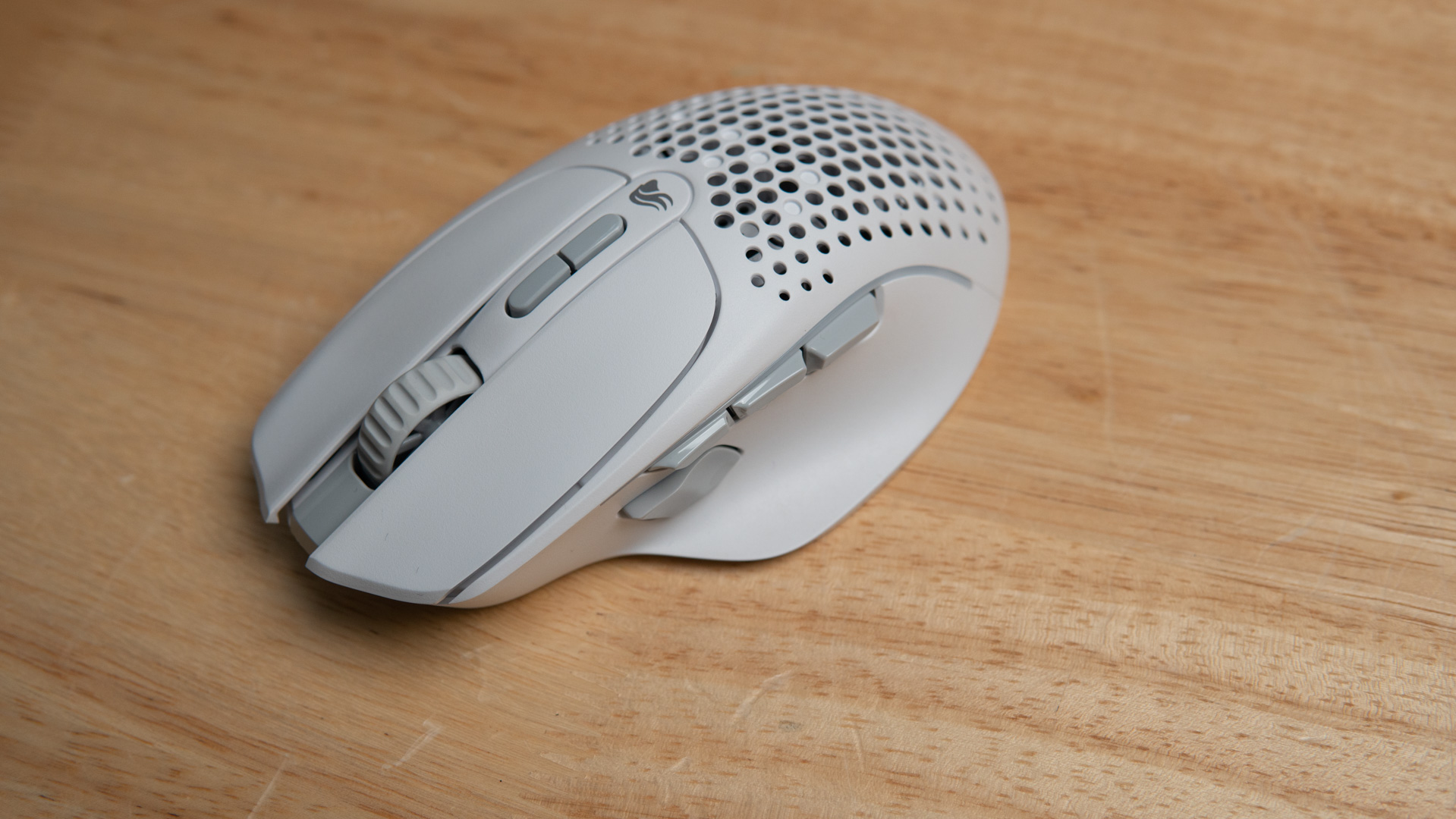 In contrast to its wired counterpart, the Model I2 Wireless has smaller, circular holes instead of the honeycomb pattern. As is typical with "holey" mice, this design primarily serves to reduce the mouse's weight and minimize the use of additional plastic materials, promoting eco-friendliness. In the case of the Model I2 Wireless, this implementation has resulted in an impressively light mouse, weighing only 75 grams.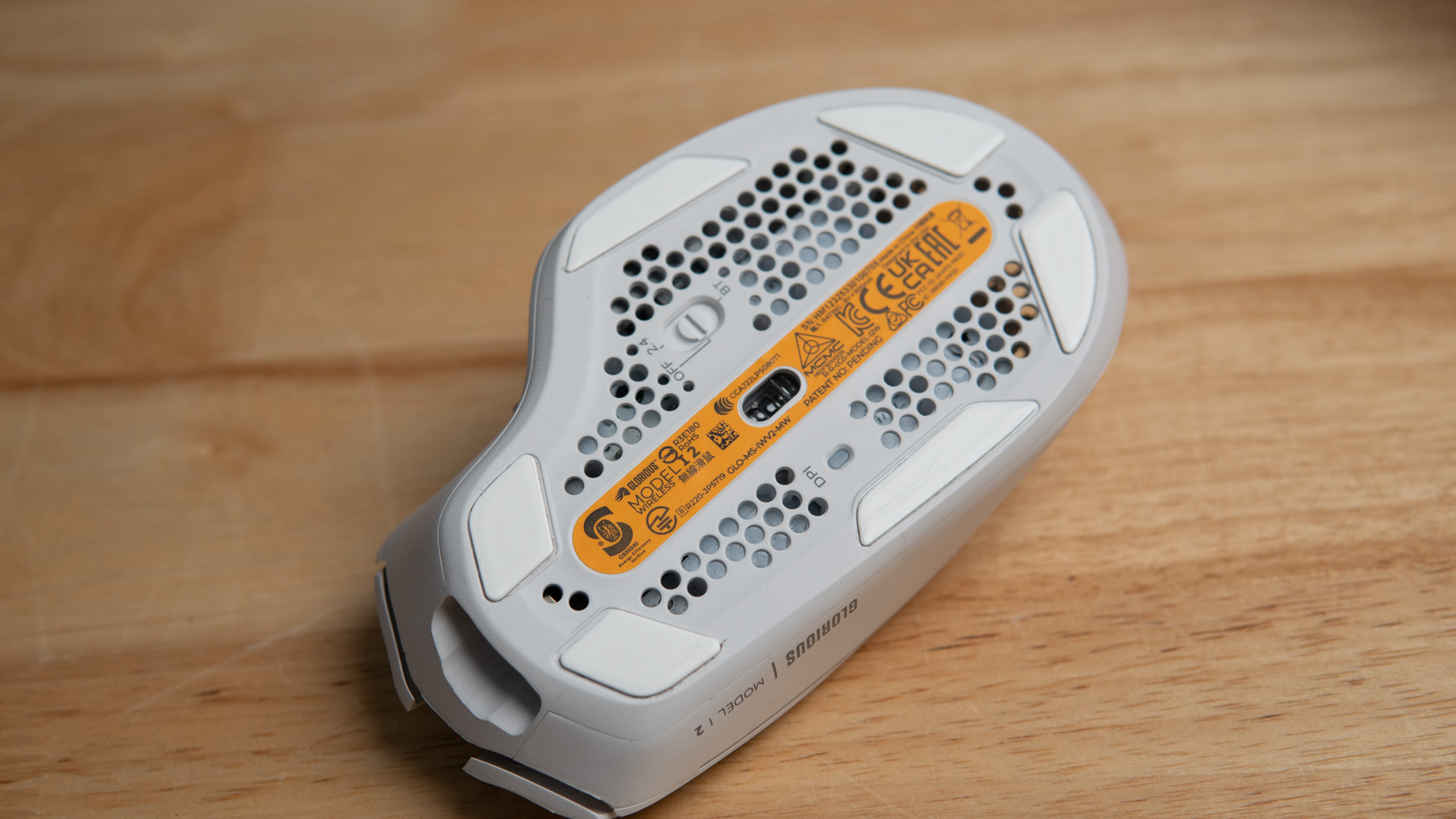 Located at the bottom of the mouse are the ultra-smooth PTFE G-Skates, the connection switch, and the DPI indicators. Although having a DPI indicator is useful, its placement at the bottom somewhat negates its convenience and practicality.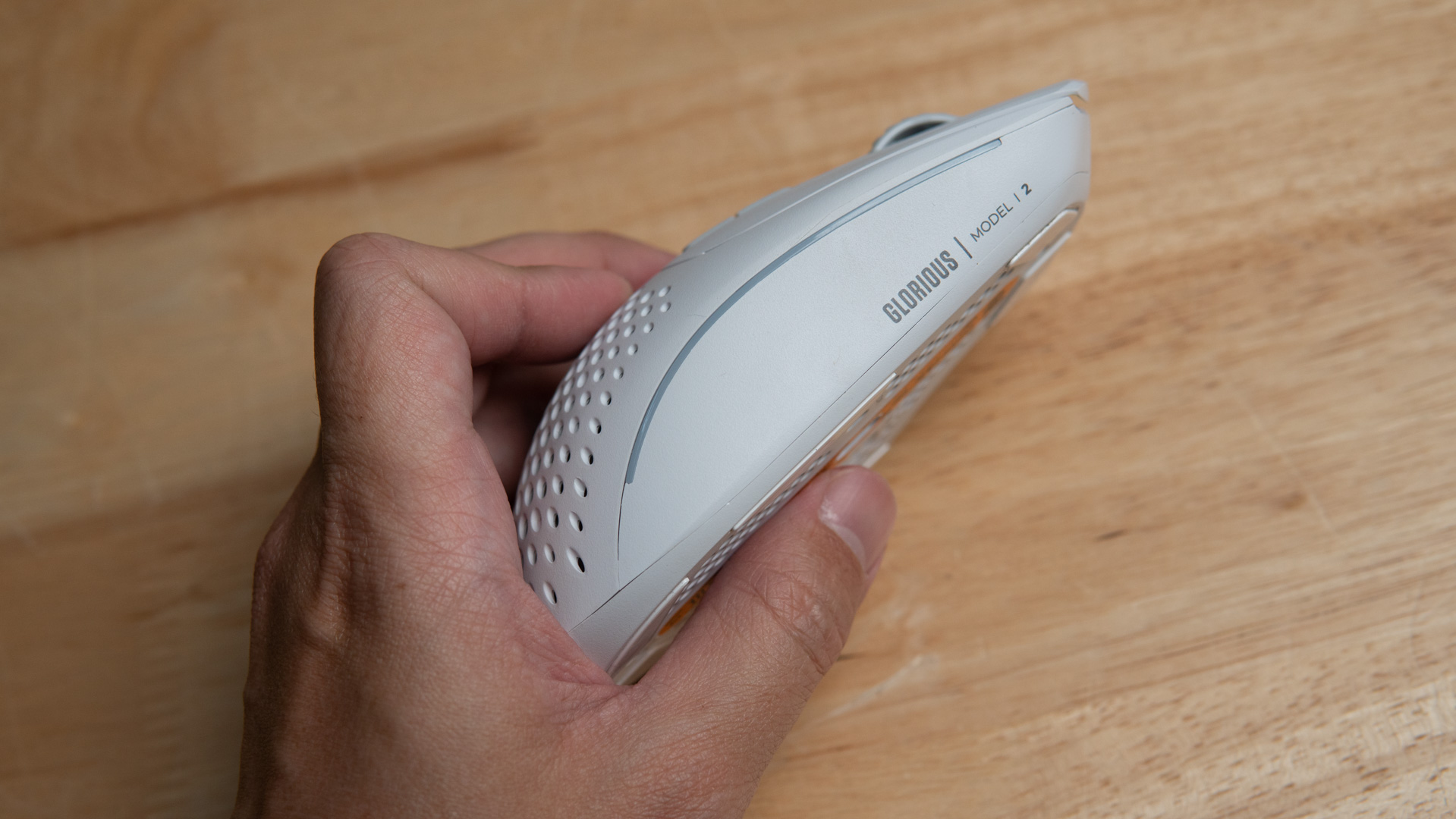 As an added touch to enhance its aesthetics, Glorious has incorporated two customizable RGB strips along the sides of the Model I2 Wireless. While this feature elevates the overall appearance of the mouse, it does consume a significant amount of power unless you are using it in wired mode.
Buttons
The Model I2 Wireless comes with a total of nine fully programmeable buttons – two of which comes with replaceable magnetic caps. With a protruding design, the side buttons may get in the way for some users. To address this issue, the Model I2 Wireles comes bundled with replacement button caps with different height and curve profiles for users to choose from. There are a total of three profiles for the last button on the top row and four for the "action"/DPI Shift button. The remaining 7 buttons are not replaceable. Behind these buttons are Kailh switches rated for up to 80 million clicks.
Sensor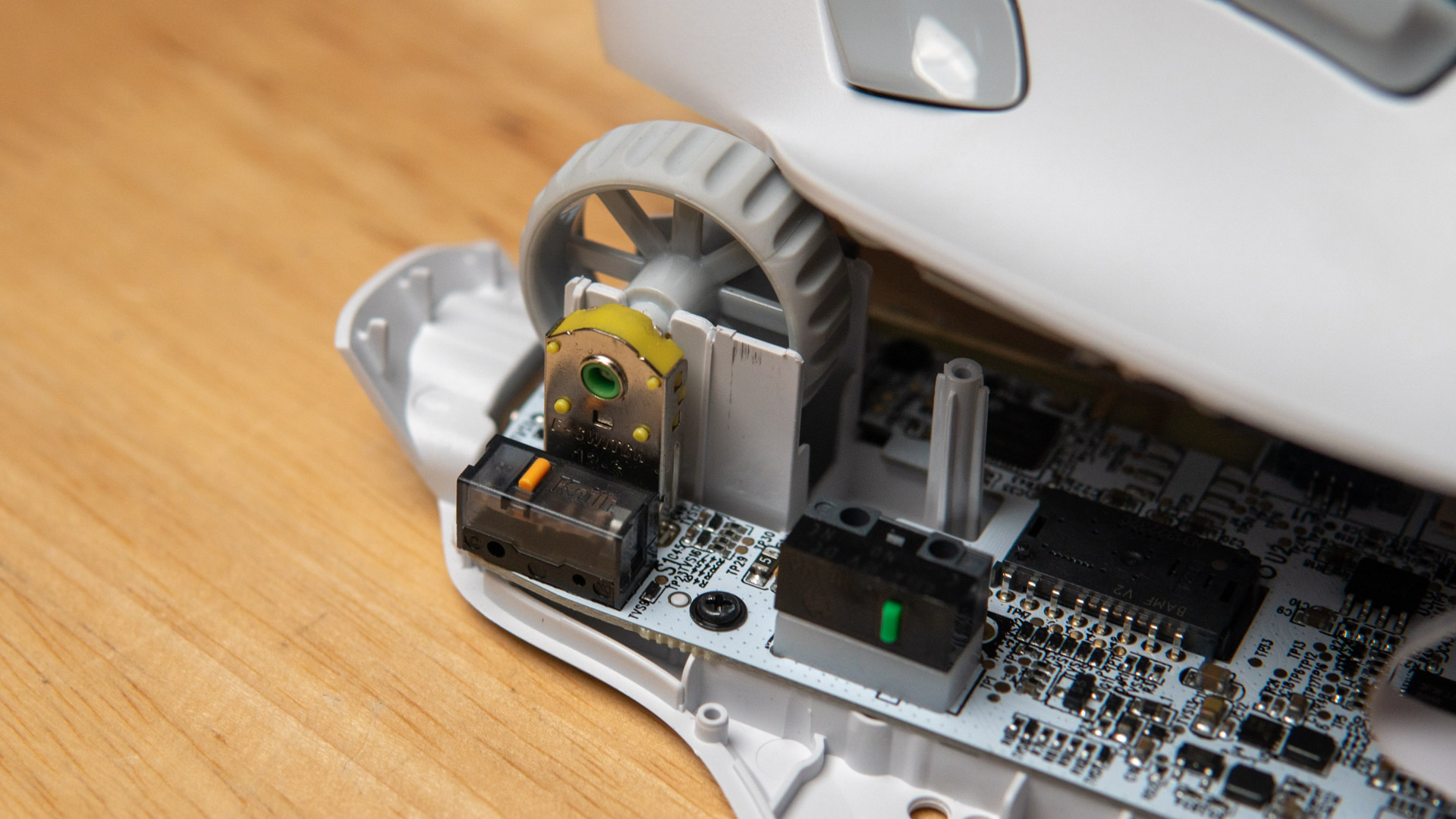 The Model I2 Wireless is equipped with the Glorious BAMF 2.0 Optical Sensor, providing an impressive maximum DPI of 26,000 and a swift polling rate of up to 1000Hz. These technical specifications not only make for a highly responsive and precise cursor movement in everyday computer tasks but also play a pivotal role in enhancing your gaming performance.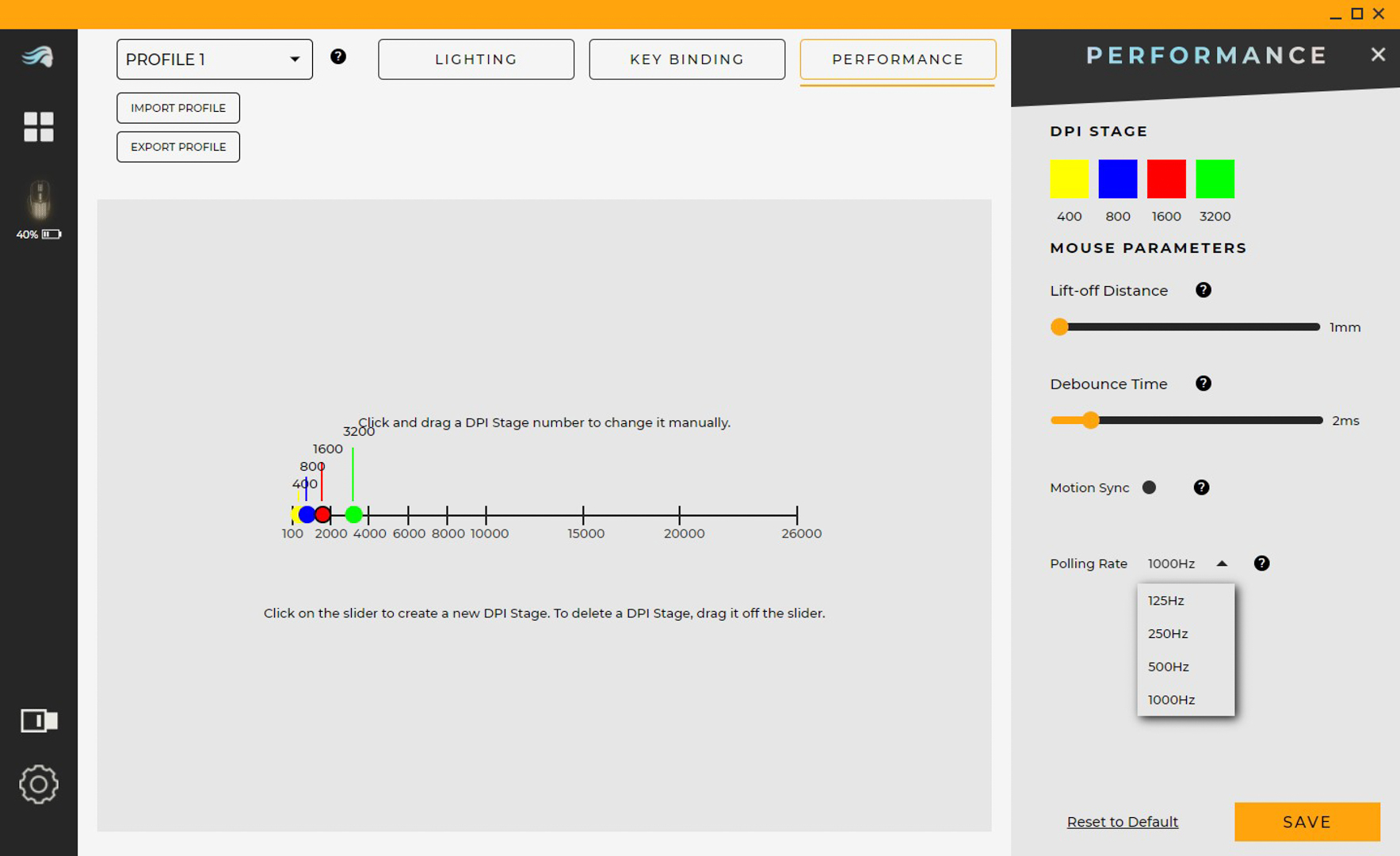 With a maximum DPI of 26,000, the mouse offers a wider range of sensitivity adjustments, allowing you to fine-tune your cursor speed to match your gaming preferences. This level of precision is particularly advantageous in fast-paced, competitive gaming scenarios where split-second reactions can make all the difference.
In the world of gaming, where split-second decisions and reactions are paramount, a high polling rate of 1000Hz can greatly contribute to your overall performance and competitiveness. While it may not be the highest I've seen in the market, but a 1000Hz polling rate is sufficient for most gamers without compromising on battery life.
Battery Performance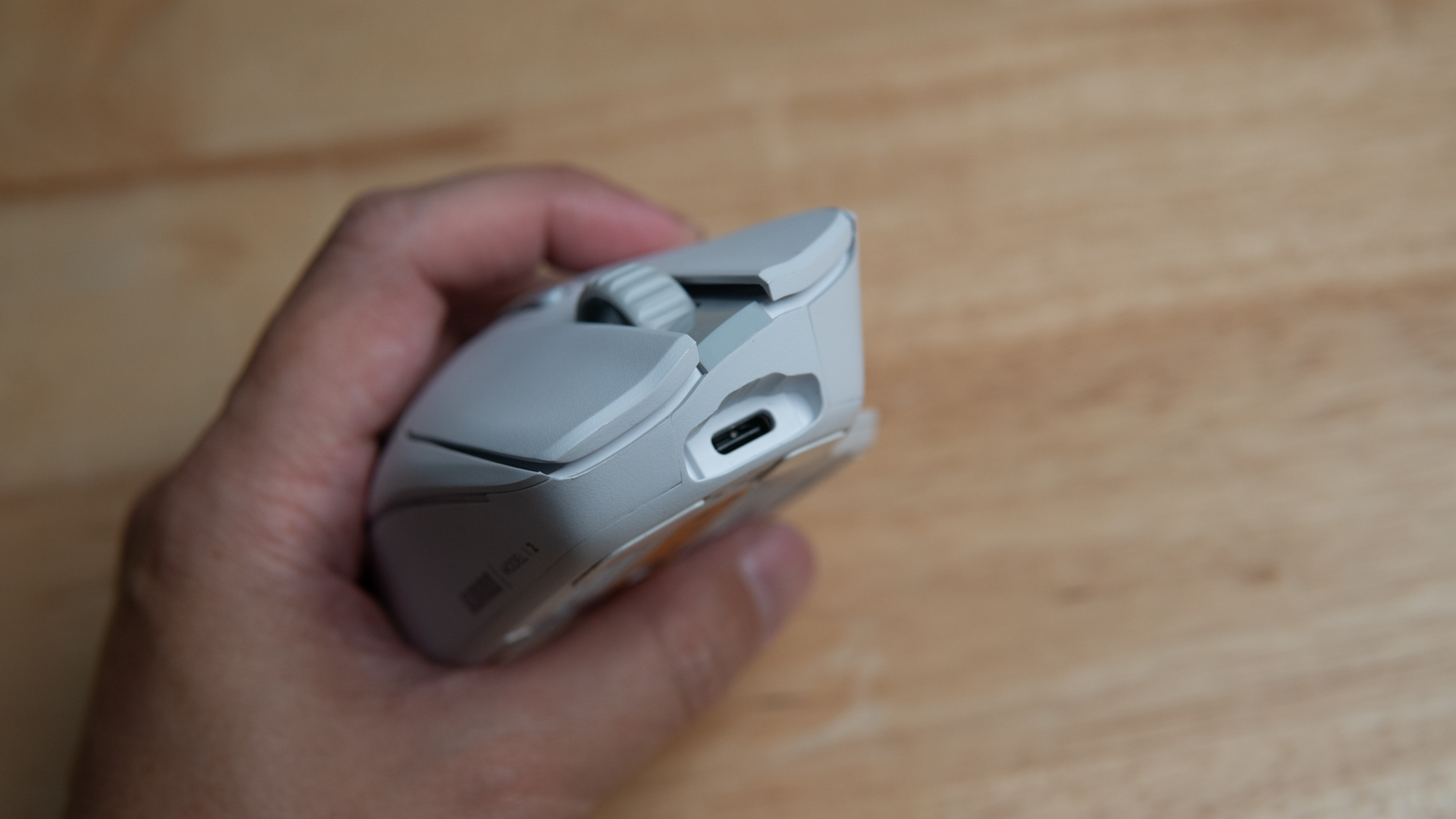 When operating on 2.4GHz wireless connection, it delivered up to 10 days of usage based on my extensive testing. This is a commendable duration, particularly for those who engage in prolonged gaming sessions or rely on their mice for extended work hours. Switching to Bluetooth mode, I managed to achieve roughly four days of usage.
However, it's important to note that the presence of RGB lighting does impact the battery life – regardless of mode. With the RGB lighting switched on at 50% brightness, the mouse can sustain itself for approximately 6 hours. If you opt for the maximum brightness setting of 100%, the battery's performance diminishes, providing a maximum of 4 hours of continuous usage.
Hands On Experience
Glorious Core
The Glorious Core software plays a pivotal role in shaping the Model I2 Wireless's functionality. It offers a user-friendly interface that empowers users to fine-tune their mouse experience to their exact preferences. Here's an overview of what Glorious Core brings to the table:
Usage Profiles: Glorious Core allows users to create and manage multiple usage profiles, making it easy to switch between settings optimized for different tasks or games.
RGB Lighting Control: RGB lighting enthusiasts will appreciate the ability to customize the mouse's lighting effects and brightness levels, enabling them to match their setup's aesthetics or mood.
Key Binding Customization: One of the standout features is the ability to customize key bindings for all 9 buttons on the Model I2 Wireless. This includes the thumb Action button, which can be configured for layer shifts, effectively multiplying its functionality.
DPI Adjustment: Users can fine-tune their cursor speed with up to 4 preset DPI settings, accessible through the software. This is also where you can adjust the polling rate, customize lift-off distance, debounce time, and enable motion shift for precise control.
Everyday Use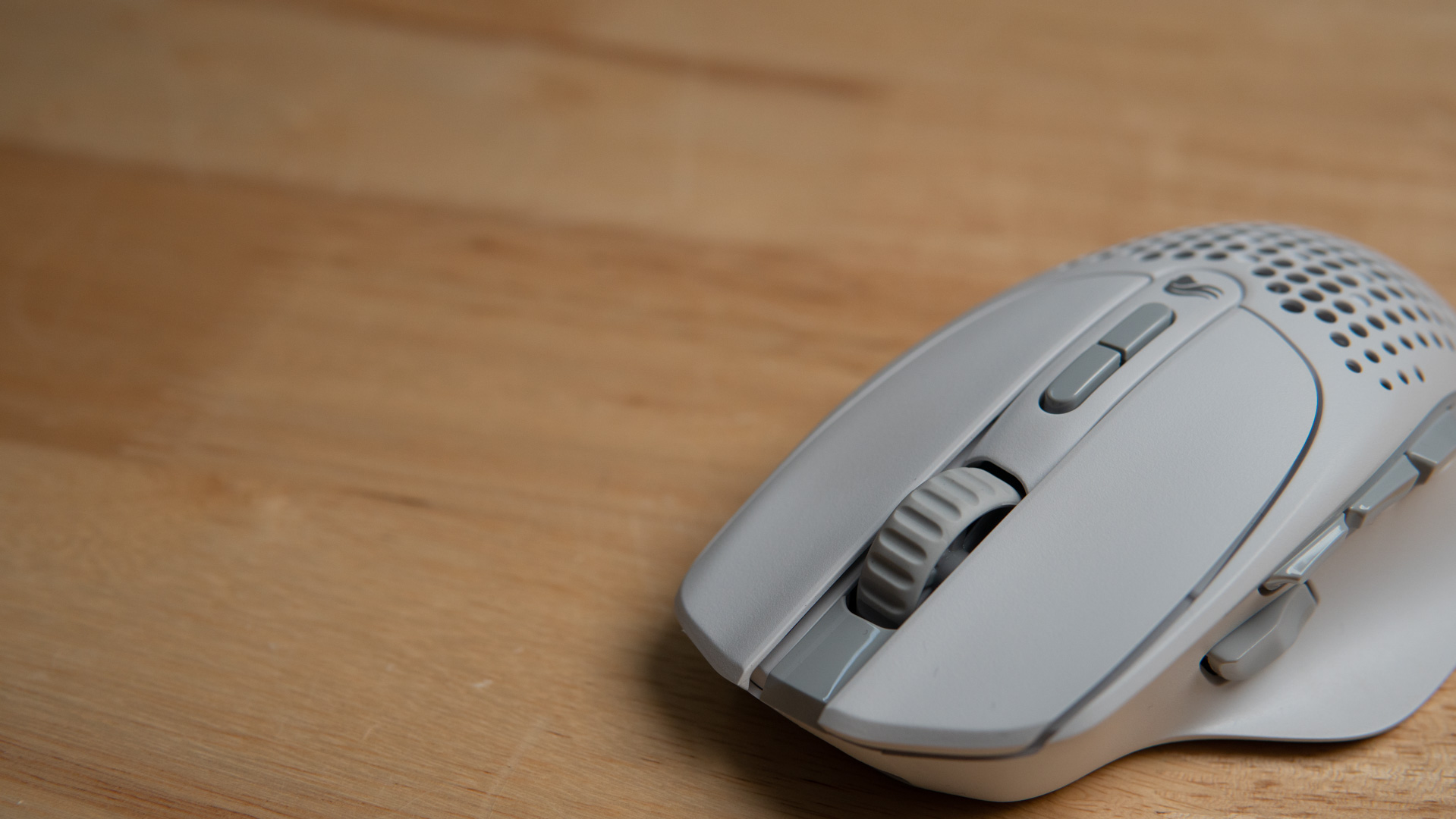 For someone dealing with Carpal Tunnel Syndrome, the ergonomic design of the Model I2 Wireless is a blessing. It encourages a wrist position close to the neutral resting form, minimizing discomfort during prolonged use. While this form factor excels for medium to large palm sizes, it's generally comfortable for users of varying hand sizes.
The mouse's build quality is noteworthy, exuding sturdiness with each click registering as solid, displaying minimal button free play. Despite the abundance of buttons, I primarily rely on the Action button during everyday use. It's my go-to for DPI shifts, providing me with precise control in applications like Photoshop and Lightroom.
Regarding gaming, it took some adjustment to adapt to the extra buttons. From my experience, they shine in MOBA and RPG genres where additional commands can enhance gameplay. However, they may not be as suitable for fast-paced FPS games where simplicity and speed are paramount.
---
What I Liked About the Glorious Model I2 Wireless
Ergonomic form factor
Lightweight but still managed to feel sturdy in hand
Soft paracord is always a pluspoint
Replaceable button caps are great for users who utilizes the function
What I disliked
The battery life with RGB switched on. Glorious really needs to fix this or remove the reduce the amount of LED used in the mouse.
The bottom placement of DPI indicator.
---
Conclusion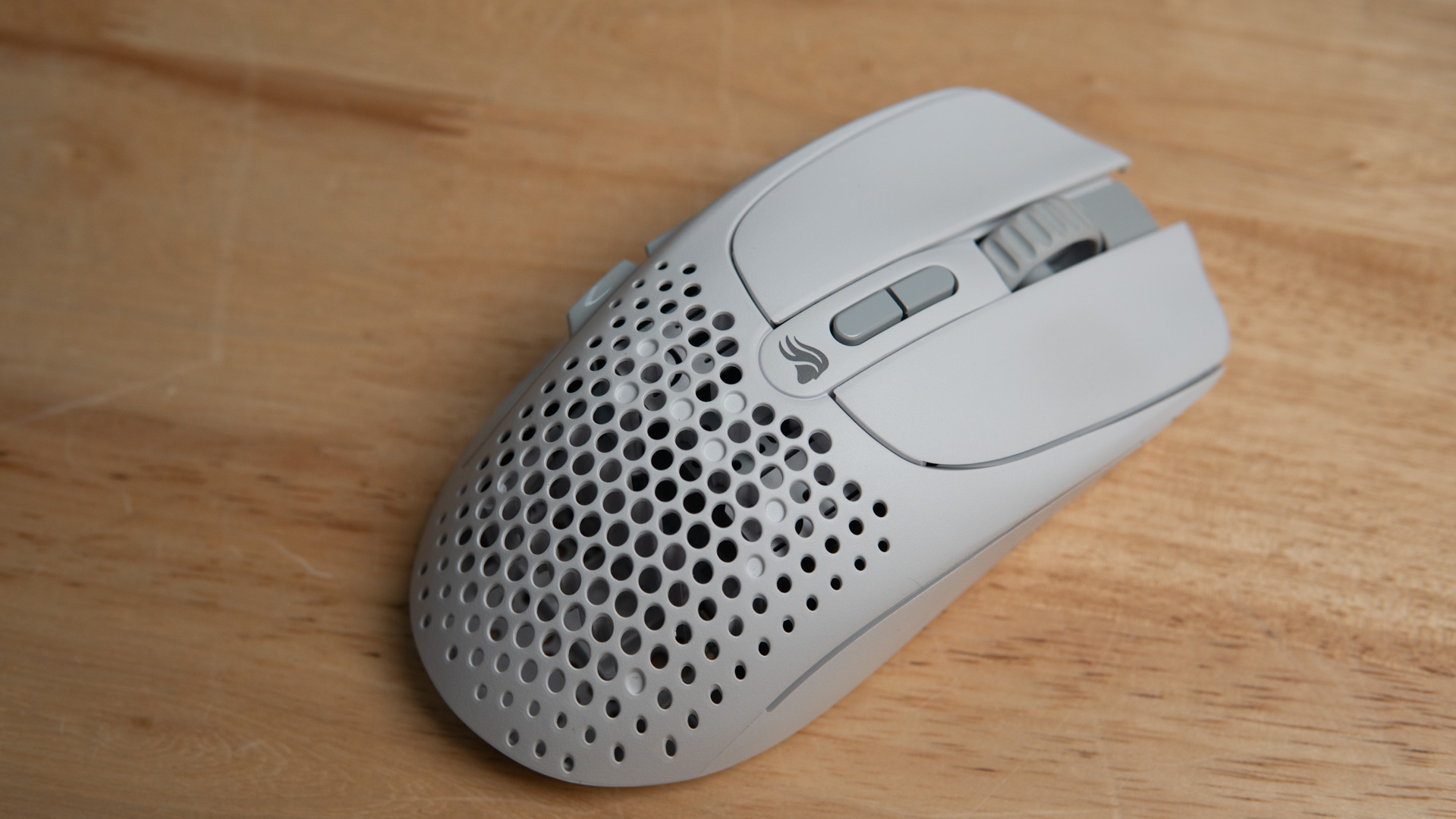 As a gaming mice, the Glorious Model I2 Wireless stands out as an affordable and ergonomic option that caters to various preferences.
The Model I2 Wireless excels in its ergonomic design, offering comfort that is particularly favorable for individuals dealing with conditions like Carpal Tunnel Syndrome. Its form factor encourages a wrist position close to the neutral resting form, minimizing discomfort during extended usage. However, due to its relatively elongated profile, it is best suited for those with medium to large palms.
While the design is commendable, it's worth mentioning that personal comfort can vary, so I recommend trying the mouse at a nearby retail store before making a purchase decision.
One notable feature that I'm least impressed with is its customizable RGB lighting, which adds aesthetic appeal to your setup at a huge expense of battery life. The mouse's battery performance is commendable, offering up to 10 days of usage on a 2.4GHz connection and around four days on Bluetooth. But with RGB lighting at full brightness, this duration significantly diminishes to a mere four hours, limiting the enjoyment of its visual features.
In terms of functionality, the Glorious Core software enhances the mouse's versatility. It allows users to create multiple usage profiles, adjust RGB lighting, and customize key bindings for all nine buttons, including the unique thumb Action button. DPI adjustment and polling rate customization further contribute to tailoring the mouse to individual preferences.
During everyday use, the Model I2 Wireless impresses with its robust build quality, responsive buttons, and minimal button free play. It may take some adjustment to fully utilize the additional buttons, making them ideal for genres like MOBA and RPG while being less suitable for fast-paced FPS games.
In conclusion, the Glorious Model I2 Wireless offers a compelling package for gamers and professionals alike, combining ergonomic design with customization options. It is an affordable choice for those seeking a comfortable and versatile mouse. However, potential buyers are advised to try it out in person due to the variability in personal comfort preferences. Despite a minor gripe with RGB lighting impacting battery life, the Model I2 Wireless delivers a satisfying overall experience.
Final Score : 7.5/10
---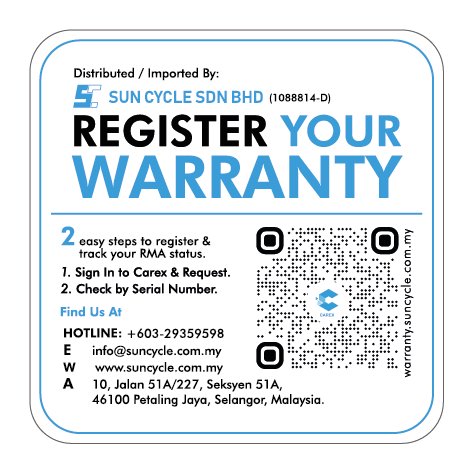 For Malaysians, officially distributed Glorious products will carry the sticker above and the Glorious Model I2 Wireless can be purchased from the retailers listed in the link below :
https://www.suncycle.com.my/where-to-buy
Official Glorious product page : https://www.gloriousgaming.com/products/model-i-2-wireless