With the thrilling Masters Copenhagen tournament behind us, all eyes are now focused on who will be competing in the upcoming Champions for the title of VALORANT world champion. In APAC, Paper Rex and Xerxia have already qualified to represent the region, leaving a slot open for one more APAC representative.
10 teams from APAC have one last chance to fight for a seat at the table at the APAC LCQ! So don't miss out on the action taking place from August 1st – 7th, 2022.
Qualified Teams
9 teams from Southeast Asia have qualified for the APAC LCQs based on their total accumulated Circuit Points across the VALORANT Champions Tour 2022, as well as 1 team from Oceania.
Qualified teams are as follows:
Bleed Esports (Singapore)
ONIC Esports (Indonesia)
BOOM Esports (Indonesia)
Made in Thailand (Thailand)
Team Secret (Philippines)
Fancy United Esports (Vietnam)
Griffin Esports (Hong Kong / Taiwan)
CERBERUS Esports (Vietnam)
Alter Ego (Indonesia)
ORDER (Oceania
Tournament Format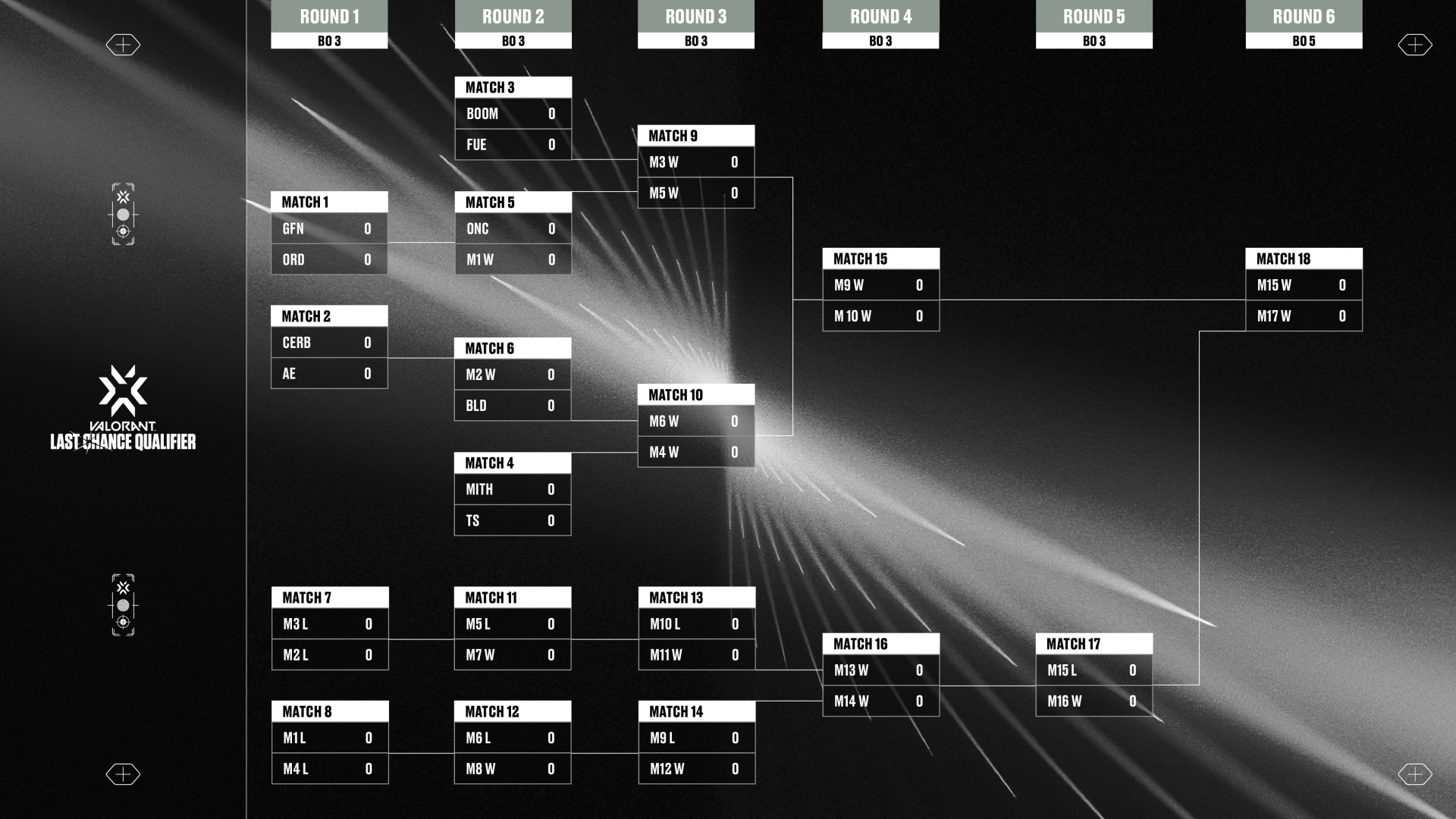 The 10 teams who qualify for APAC LCQ will be seeded into a double elimination bracket that will unfold over the week-long tournament from August 1st – 7th leaving one team standing at the end.
Teams will be fighting for one last slot to represent APAC at Champions in Istanbul, Turkey. The winning team will earn a seat to compete alongside Paper Rex and Xerxia, the 2 other APAC teams who have accumulated the most points across Challengers and Masters.
Broadcast Schedule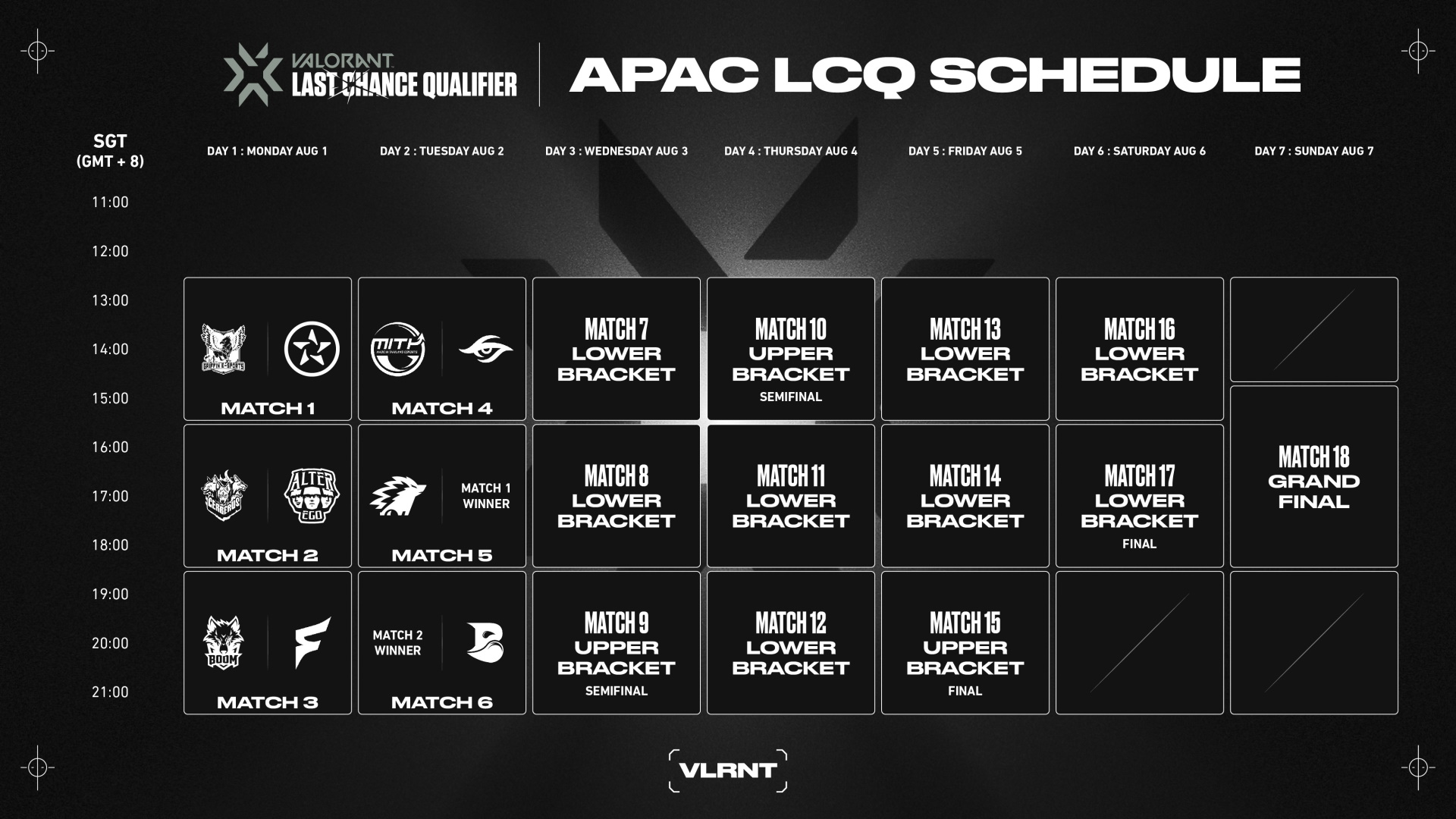 The APAC LCQ will be broadcast at the following local language links. Tournament day
matches will begin at 1:00 pm GMT+8.
English
Tagalog
Bahasa Indonesia
Thai
Vietnamese
Mandarin