Play as Santa preparing his stealth skills ahead of Christmas Eve, delivering presents under trees, filling stockings, and making a swift exit – without getting caught! Whitepot Studios brings us this free festive stealth micro-game, created especially for the festive season. Trailer below:
This year, due to social distancing requirements, Santa can't undertake his normal training. Thankfully, his elves have crafted a fully automated Santa training area in a disused warehouse – with five bespoke "houses" for Santa to sneak his way through.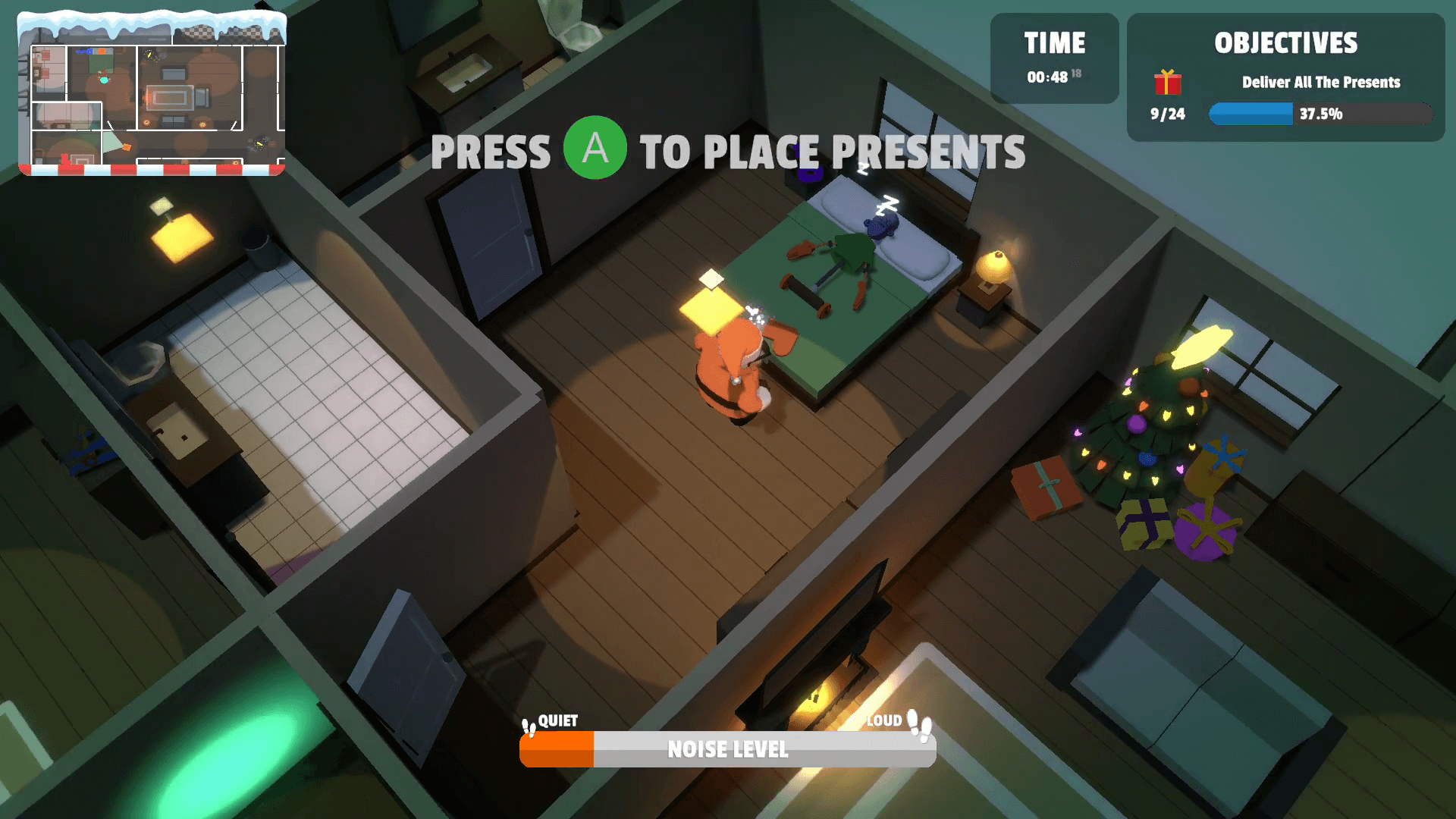 In the 5 available house layouts, help Santa make his stealthy deliveries before the time runs out and a kid wakes up to an empty Christmas tree!
Make your way through fake houses, past fake robot residents, and place some fake presents, all in record time. Be sure to:
Peek around corners

Tiptoe to be quiet

Avoid training robots

Place presents

Safely escape the house
Things you need to avoid:
Watchers – tiptoe past them when their head is buried in a book

Sleepers – quietly place presents in the stockings at the foot of their bed

And Patrollers – wait until their back is turned before making a run for it!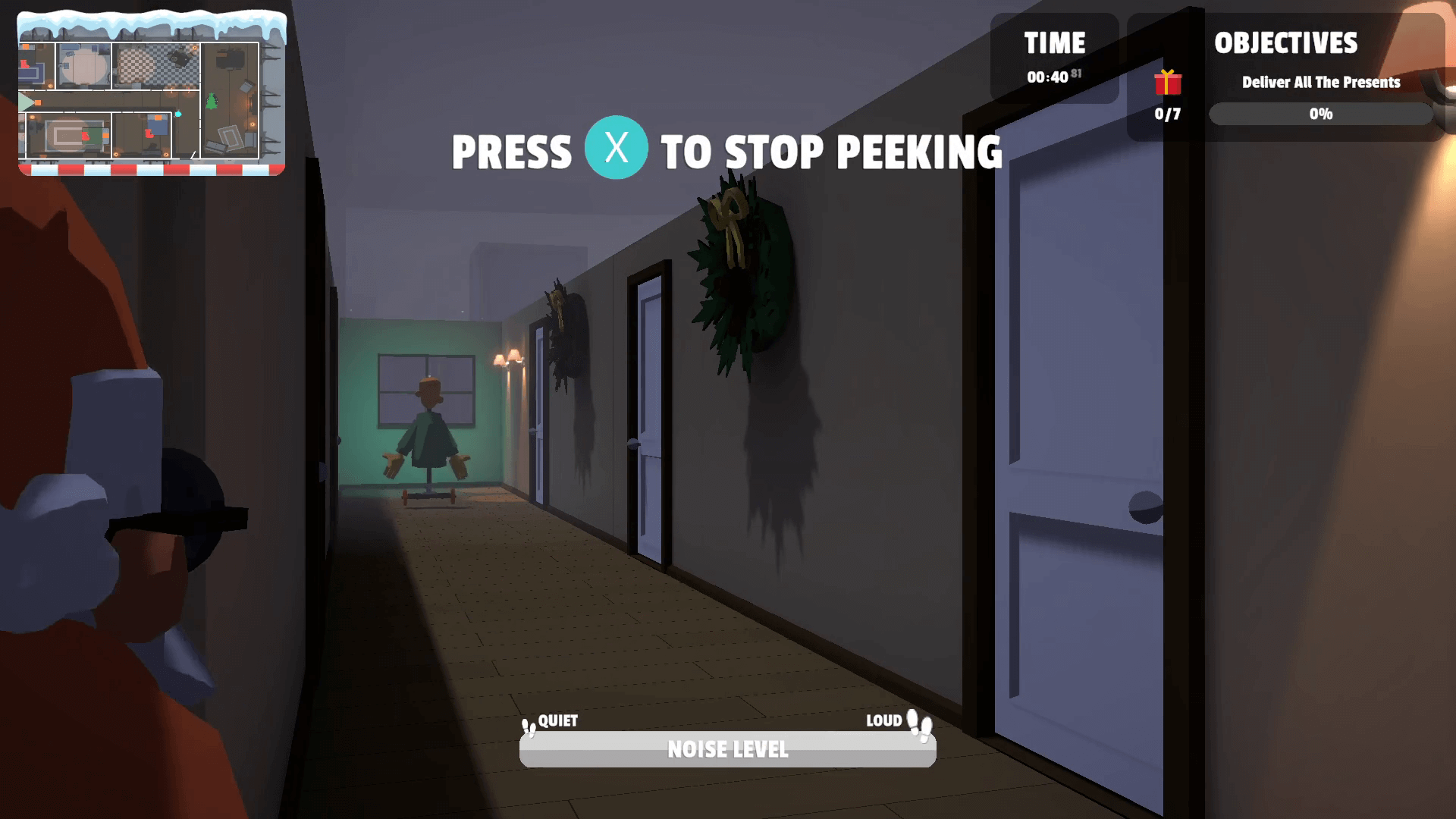 Ho-Ho-Home Invasion will launch on Steam and Itch.io on December 15th for FREE.