Grand Theft Auto developer Rockstar Games have just released a new trailer for their upcoming downloadable content (DLC) for the GTAV titled Gunrunning, set to launch on June 13 the same week the E3 Event is set to take place. Lets have a look at what Rockstar brings us this time.
Rockstar Games' GTAV is widely considered as one of the best games on the PlayStation 4, the game was first launched on the PS3 and Xbox 360 in September 2013, followed by PS4 and Xbox One in November 2014. The game currently tops the list of best games in Metacritic with score of 97, two points ahead runner up "The Last of Us Remastered". GTAV is also the fastest selling entertainment product in history, making $800 million (11.21m Copies) in revenue on its first day, subsequently hitting the $1 billion mark on the 3rd day after launch. As of May 2017, Rockstar Games have sold 80 million copies of the game across all platforms.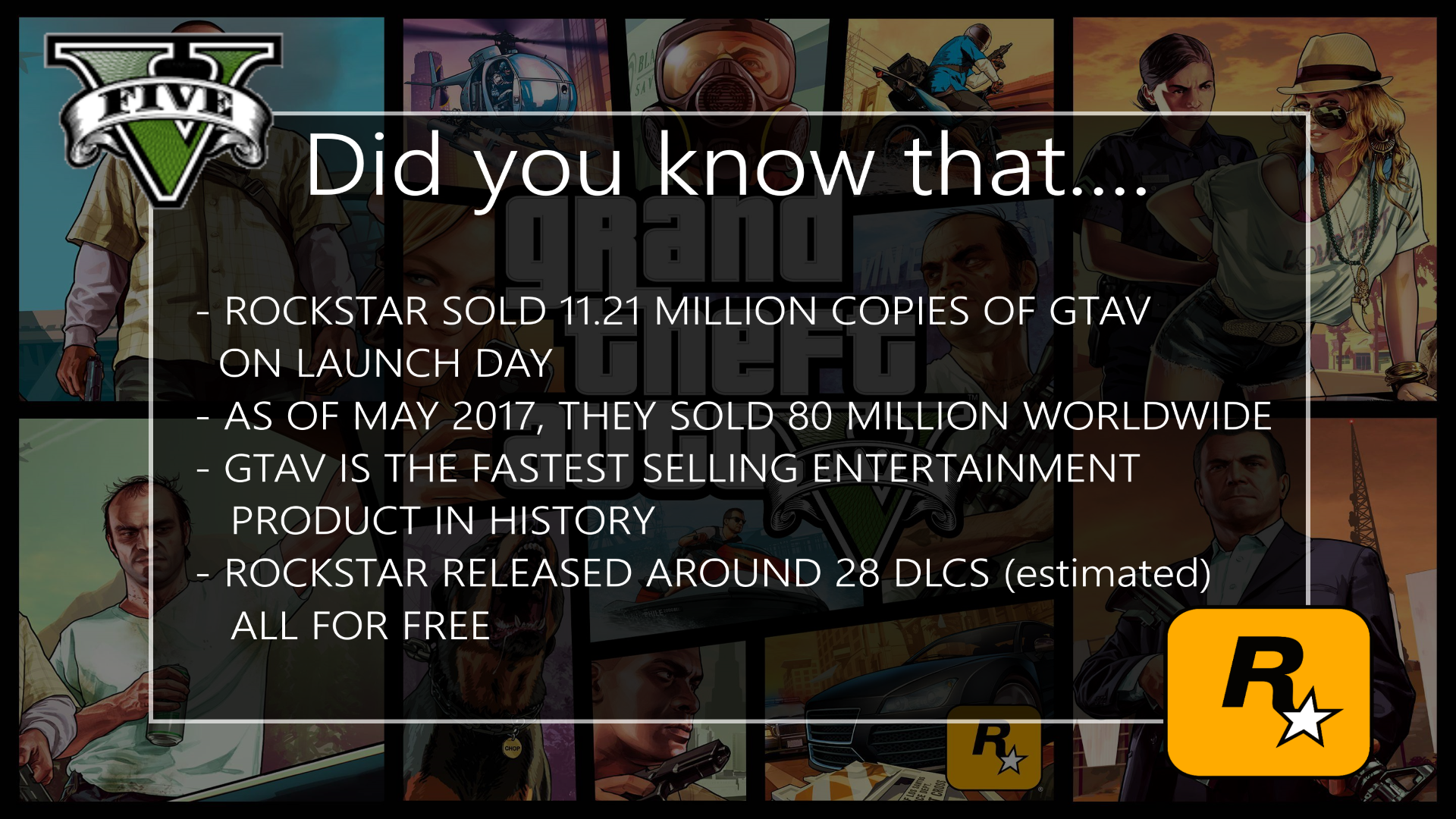 Ever since GTAV was launched, all its dlc has been released for free. Up to date, Rockstar Games have released around 28 dlc and updates for free for the GTA Online, making them one of the most GENEROUS video game developer in the world! (Wake the hell up EA!) (YOU TOO ACTIVISION!)
With Rockstar Games currently preparing for their upcoming title, Red Dead Redemption 2 coming in 2018 (yay!) yet they are still looking after their GTAV fans by giving out "not-half-assed-made-but-charged-expensively" dlcs for free. To be honest, I am grateful a developer like Rockstar Games is around!
No, this article was not sponsored in anyway nor am I getting paid to kiss their ass. But 28 free dlcs for the course of 4 years and counting, for a game I paid just ONCE, is an ass worth kissing don't you think? (Hey you Bungie! Farkkk you!)