PUBG MOBILE never stopped innovating and they are back with a new collaboration with Baby Shark to entertain the players and communities. Baby Shark is a children's song by Pinkfong from a South Korean entertainment company that has become a global phenomenon. Its dance video is the most viewed video on YouTube with over 7 billion views.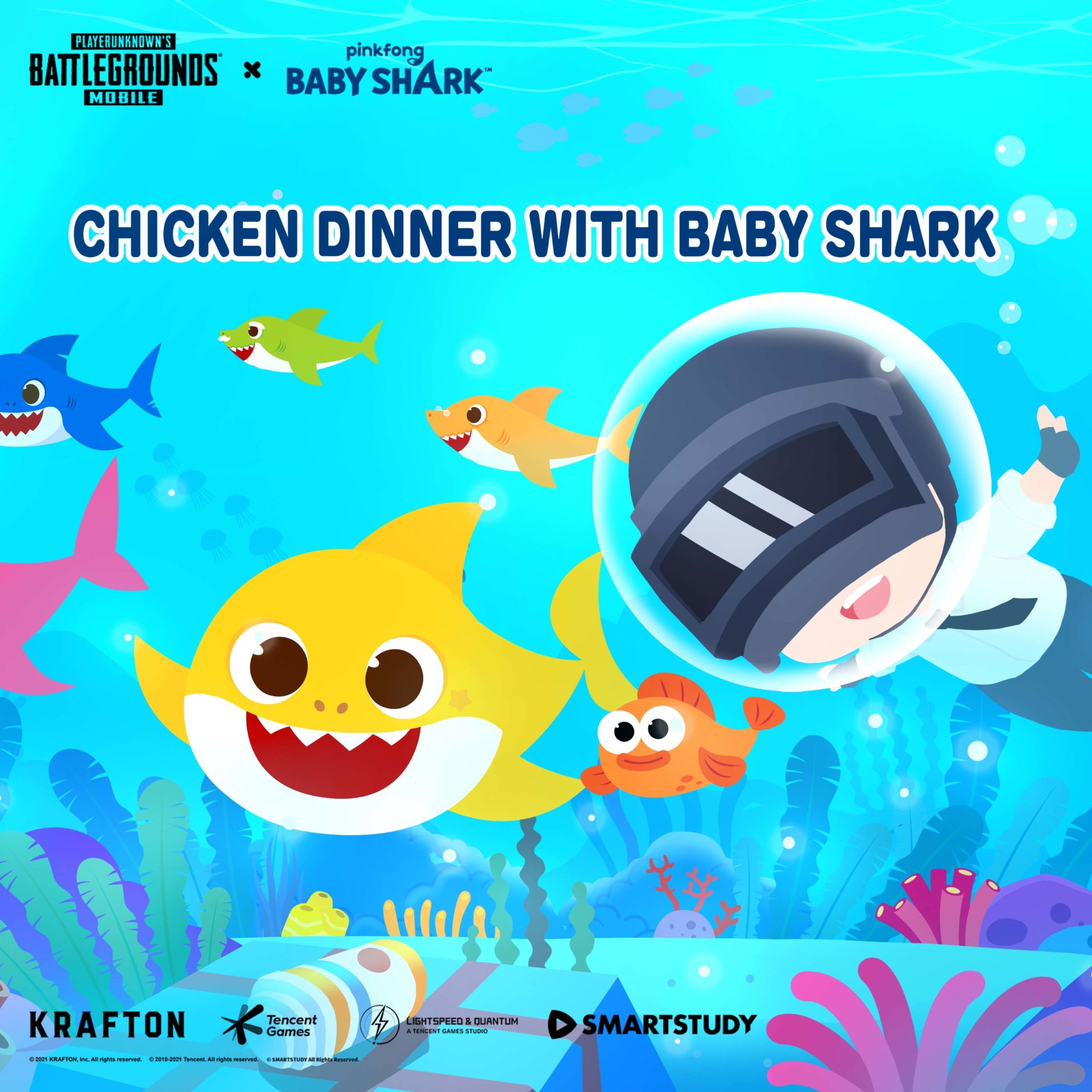 This collaboration brings a variety of cute and captivating Baby Shark items to the battlefield including the Baby Shark Parachute, Baby Shark Pan, Baby Shark Costume Set, Baby Shark Graffiti, and Baby Shark Dance which allows players to dance in the game.
All players can obtain the exclusive items from the collaboration of PUBG MOBILE X Baby Shark for free! Invite friends to join the "Redemption Event" and complete various missions every day to redeem and collect as many "Little Fish" items and get the Baby Sharks Set suit and Baby Sharks dance permanently.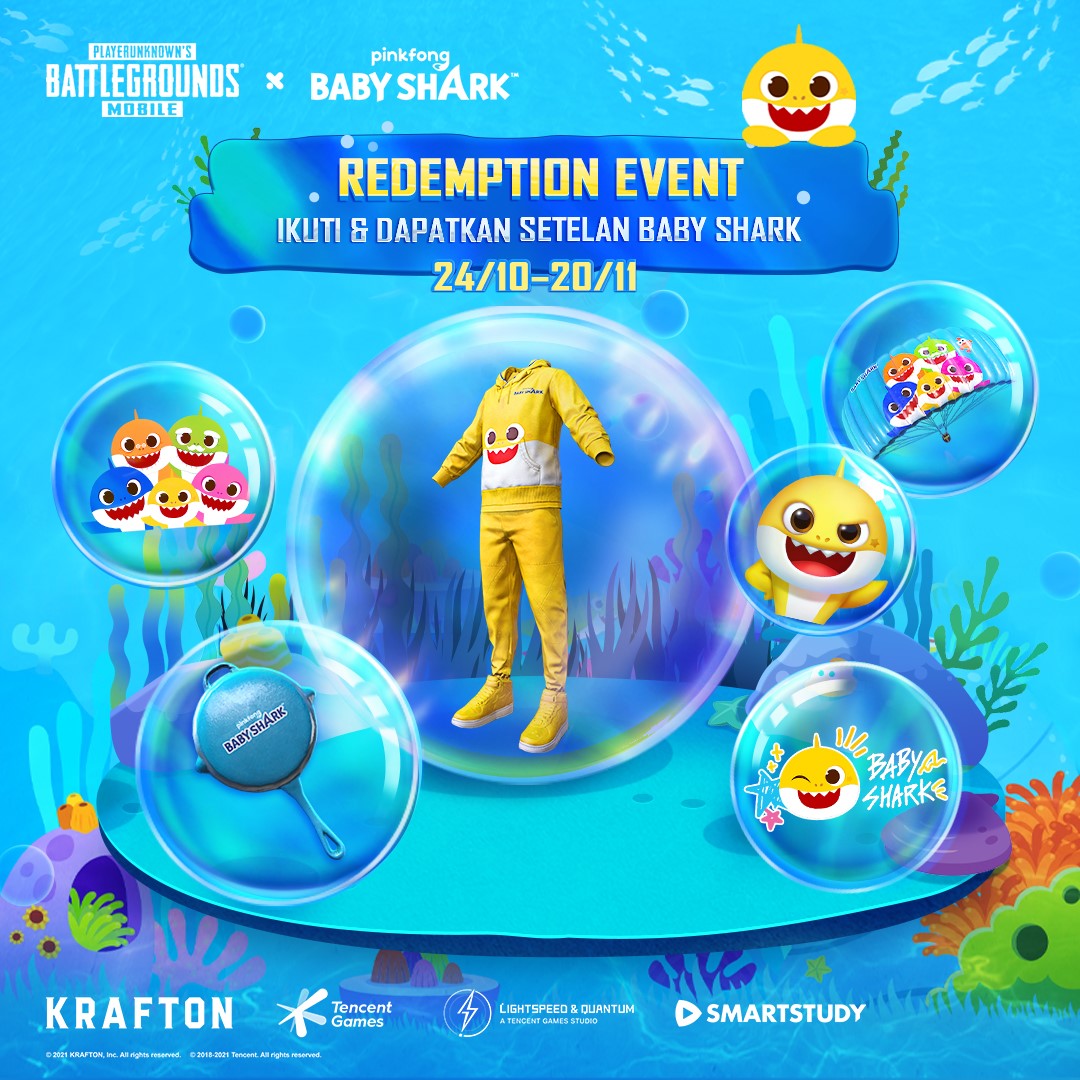 Aside from that, Baby Sharks items are available in exclusive offers on a limited basis during the collaboration period. Players can get the Baby Shark Backpack and Baby Shark parachute for only half the price at 450UC, which previously cost 900UC. Baby Shark items such as Baby Shark Graffiti, Baby Shark Spaces, Baby Shark Pan, and Baby Shark songs can be found in the "Shop" menu.
To add more excitement to this collaboration, PUBG MOBILE held another event called "Dance With Baby Shark", for players to win a permanent Baby Shark Suit. Players are required to record their version of Baby Shark's cute dancing moves and upload it to their social media with a predetermined hashtag. Check out PUBG Mobile's social page to find out more regarding this event.