Developer BANDAI NAMCO Entertainment Asia has released SUPER ROBOT WARS 30 for PCs via STEAM in Asia. Players are invited to take control of a variety of their favourite giant robots and pilots to battle mutual enemies in this immersive tactical RPG strategy game.
Featuring a unique cross-over universe, SUPER ROBOT WARS 30 brings an assortment of robot anime series together to battle for their combined future. Incorporating a default lineup of 22 iconic anime series, players can command and upgrade their favourite robots and pilots in epic battles.
Additionally, SUPER ROBOT WARS 30 debuts five additional anime which have never been included in prior chapters of the videogame series, including The King of Kings: GaoGaiGar VS Betterman, The Brave Police J-Decker, Knight's & Magic, Mazinkaiser (INFINITISM), and SSSS.GRIDMAN.
Sporting a new gameplay system option designed to provide an easier playthrough for those who want to enjoy the high-quality graphics, powerful cut-in animations, and an immersive crossover storyline; SUPER ROBOT WARS 30 is set to provide a captivating experience for anime and super robot fans alike.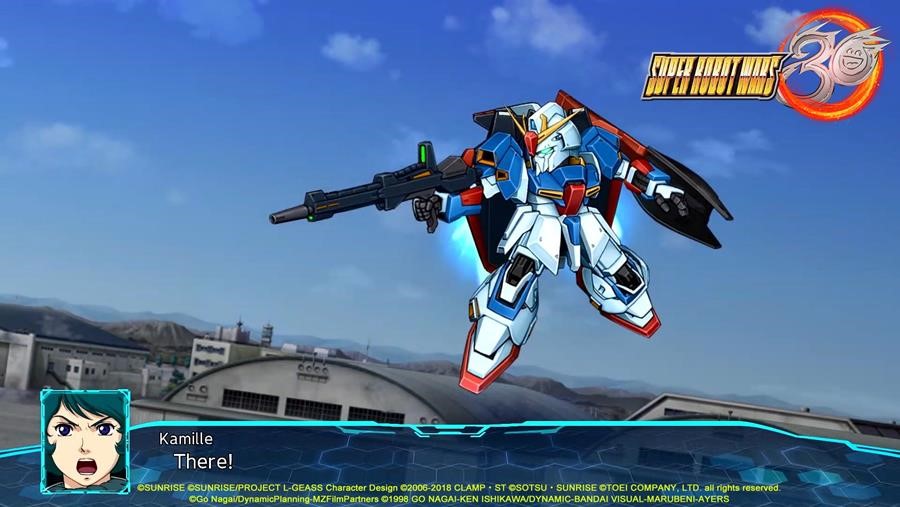 SUPER ROBOT WARS 30 is available now for PCs via STEAM in Asia.
Featured Series in SUPER ROBOT WARS 30, include:
Super Electromagnetic Robot Combattler V
Mobile Suit Gundam
Mobile Suit Z Gundam
Z-MSV
Mobile Suit Gundam Char's Counterattack
M-MSV
Mobile Suit V Gundam
Mobile Suit Gundam NT (Narrative)
Heavy Metal L-Gaim
The Brave Police J-Decker
The King of Braves GaoGaiGar FINAL
The King of Kings: GaoGaiGar VS Betterman
Code Geass: Lelouch of the Rebellion III – Glorification
Code Geass Lelouch of the Re;surrection
Getter Robo Armageddon
Mazinger Z: Infinity
Mazinkaiser (INFINITISM)
Magic Knight Rayearth
Gun X Sword
Majestic Prince
Knight's & Magic
SSSS.GRIDMAN