Razer, in partnership with KRAFTON, Inc., a collective of independent game development studios and the publisher of popular PUBG: BATTLEGROUNDS, announced a highly anticipated collection of PUBG: BATTLEGROUNDS-themed gaming gear
"Razer is thrilled to partner with KRAFTON on this exciting collection," "When you combine our expertise in gaming peripherals with their innovative approach to immersive gaming, you get a cool new collection that resonates with gamers worldwide and captivates gamers and enthusiasts alike."

Addie Tan,
Associate Director of Business Development at Razer
Designed to elevate the PUBG: BATTLEGROUNDS gaming experience, each meticulously crafted piece of gear in this collaboration showcases the fusion of KRAFTON's creativity and Razer's unparalleled quality. The new collection is packed with Razer's fan favourites and will include the Razer Viper V2 Pro wireless esports mouse, the Razer Huntsman V2 optical gaming keyboard and the Razer Barracuda X multi-platform wireless headset. Each Razer peripheral has been given a unique PUBG: BATTLEGROUNDS makeover, decked out in the game's signature colours and iconic elements. The collection includes: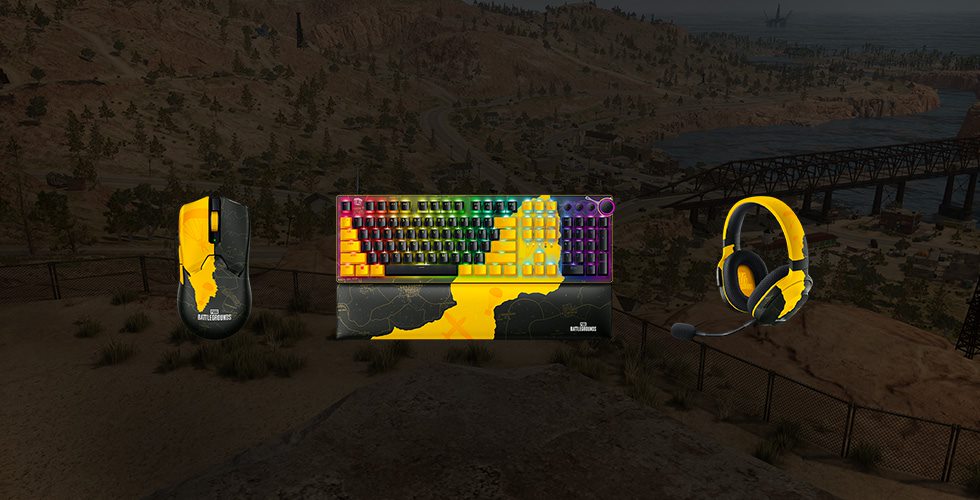 Razer Viper V2 Pro – PUBG: BATTLEGROUNDS Edition: Rise to the top of the food chain with the fearsome speed and precision of the Razer Viper V2 Pro that will ensure they see you for who you truly are – a top predator of human prey. The mouse comes with an exclusive in-game Razer Hat that will turn heads on the battlegrounds.
Razer Huntsman V2 – PUBG: BATTLEGROUNDS Edition: Armed with Razer™ Optical Switches for lightning-fast actuation, the Razer Huntsman V2 will turn the tide in any fight. The keyboard includes an exclusive in-game Razer Jacket that gets players outfitted with striking style as they steal the scene in acid green.
Razer Barracuda X – PUBG: BATTLEGROUNDS Edition: Surviving the Blue Zone has never been easier with a versatile, lightweight wireless Razer Barracuda X headset that keeps you ahead of the game. The headset includes the exclusive in-game Razer Pants and Shoes that ensure players step up their game and stand out on the battleground.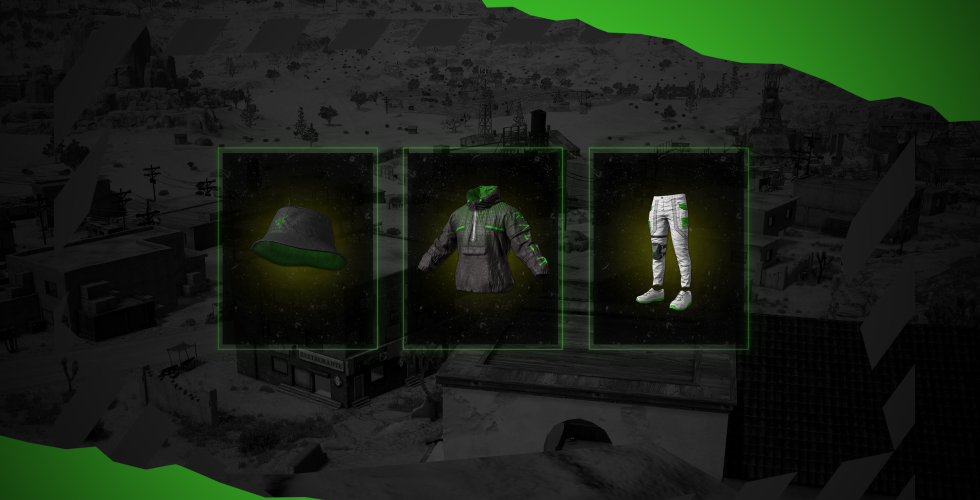 As a bonus, every product in the collection comes bundled with exclusive in-game content tailored for PUBG: BATTLEGROUNDS enthusiasts. Through a redemption code available in the box, gamers can redeem exclusive in-game items for PUBG: BATTLEGROUNDS. These in-game items will allow gamers to deck out in a full Razer-themed wardrobe that includes a hat, jacket, pants, and shoes.
The PUBG: BATTLEGROUNDS-themed peripherals collection represents both brands' commitment to providing gamers with high-quality and visually captivating products that enhance gameplay and bring a touch of adventure to their set-ups.
Available at Razer.com, RazerStores, PUBG: BATTLEGROUNDS store, and selected retailers.