Month of August Starts with a bang!
Well starting from now we are going to do thing a little differently. We are going to highlight some games and list the whole list of games below. Without further due, here are some interest games being release this month.
Patapon Remastered (PSN) – August 1
The action pack rhythm base game Patapon from Japan Studio which garnered a lot of fans since it's PlayStation Portable days. The remaster version will be coming to the PlayStation 4 for fans old or new people who did not have a chance to play it before. Let's hope that Patapon 2 will also get a remastered release.
Batman: The Enemy Within 'Episode 1: The Enigma' (PSN) – August 1
After the success of Batman: The Telltale series, Telltale games will continue the story with a season 2 title Batman: The Enemy Within. There will be a total of 5 parts and the first part is titled The Enigma. Obviously we know who we will be facing in the first episode when it release August 1.
Hellblade: Senua's Sacrifice (PSN) – August 1
Ninja Theory first release for the PlayStation 4 will be Hellblade: Senua's Sacrifice. If Ninja Theory sounds familiar, they are the developers behind the latest revamp of DmC: Devil May Cry. The also made Enslave: Odyssey to the West and PlayStation 3 exclusive titled game Heavenly Sword. The latest game promised the same hack and slash action but with a twist. The main character is suffering from depression, psychosis and hallucination. The game may be quite dark in the story department and the plot is still a mystery.
LawBreakers (PSN) – August 8
LawBreakers is a gravity defying team based first person shooter from Boss Key Productions. The gameplay is fast and mastering mobility is important for success. The developer had e-sports in mind when they created this game and hopefully it will be one of the contenders to Overwatch and CS:GO.
Undertale (PSN) – August 15
Undertale by Toby Fox finally makes it to the PlayStation 4. This game has gather a cult following with it's unique game mechanics and gameplay. You play as a human who fell underground to the world of monsters. As you go on, you must find your way out or die trying.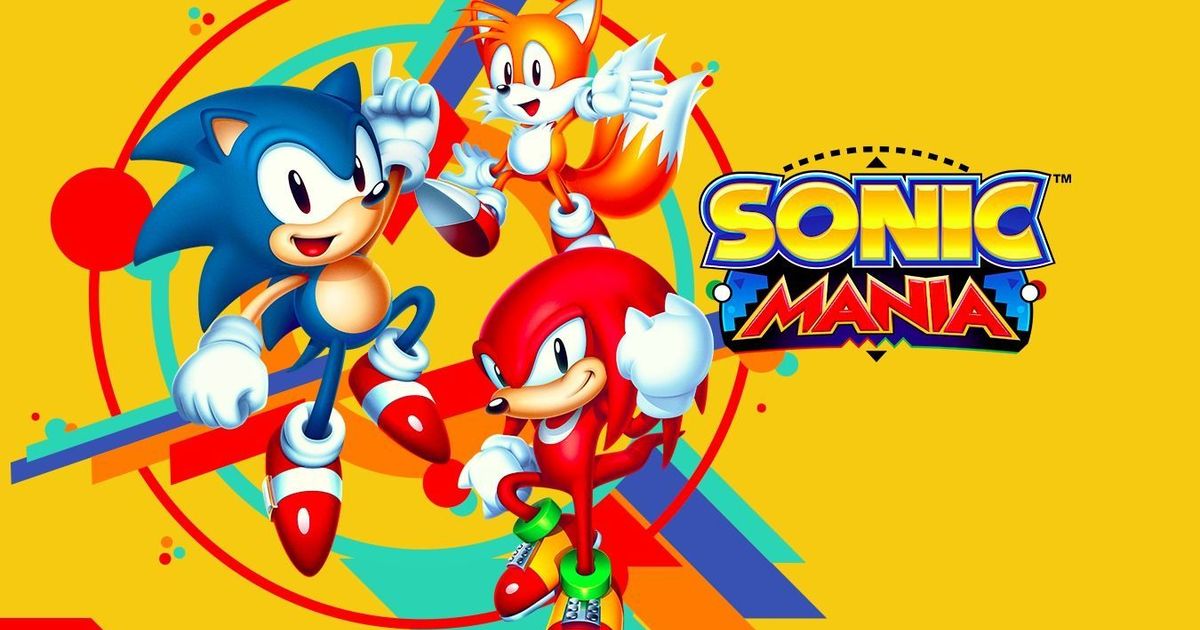 Sonic Mania (PSN) – August 15
After many fail attempts to revive the Sonic game, SEGA is finally bringing this game back to its roots. Featuring all old style 2D graphics. This game will please both the fans and old people who missed playing this iconic character. This game will feature all three Sonic, Tails and Knuckle as they continue the adventure where we left it off at the Sonic and Knuckles game.
Warriors All-Stars (Retail & PSN) – August 20
After years of making games, Team Ninja and Koei Tecmo has finally decided it is time to reveal their first all-star game. The game has characters from Dynasty Warriors, Dead or Alive, Toukiden, Nioh and many more battling out in Omega Force's hack and slash warrior style. This game is sure a love letter to fans of these developers.
Uncharted: The Lost Legacy (Retail & PSN) – August 22
After being absent from Uncharted 4, Chloe Frazer gets here own spin off game from without Nathan disturbing her. Joining her will be the infamous mercenary Nadine Ross from Uncharted 4. Nothing much has been said about the story but we know it will be in India and will involve some kind of artifact (sure it will, its an Uncharted game). With early gameplay footage showing some impressive visuals, this might be the biggest game for the month of August.
Yakuza Kiwami (Retail & PSN) – August 29
After the release of Yakuza 0, the much anticipated Yakuza Kiwami arrived. This game is a remastered of the original Yakuza game for the PlayStation 2 for North American players. With improvements not only to the graphics but also additional content. This is a great game to have if you didn't have the chance to play Yakuza on PlayStation 2
Life is Strange: Before the Storm 'Episode 1' (PSN) – August 31
Life is Strange was well received as one of the best graphic adventure game. During E3 2017, a prequel was announce title Life is Strange: Before the Storm. It will follow Max's friend Chloe Price on here adventure before events of Life is Strange. The game will be release in three parts with the first one on August 31.
These are a few highlights and many more game for the month of August as listed below.
August 1
CastleStorm VR (PSN)
Demetrios (PSN)
Dino Frontier (PSN)
Dreadnought Open Beta (PSN)
Shadow Tactics: Blades of the Shogun (Retail & PSN)
The Long Dark 'Episode One: Do Not Go Gentle' (PS4 – PSN)
The Long Dark 'Episode Two: Luminance Fugue' (PS4 – PSN)
August 8
ARK: Survival Evolved (Retail & PSN)
Blackhole: Complete Edition (PSN)
Comet Crash 2: The Kronkoid Wars (PSN)
Graceful Explosion Machine (PSN)
Masquerada: Songs and Shadows (Retail & PSN)
Mega Man Legacy Collection 2 (Retail & PSN)
Sine Mora EX (Retail & PSN)
The Sexy Brutale: Full House Edition (Retail)
August 11
Sudden Strike 4 (Retail & PSN)
August 15
Agents of Mayhem (Retail & PSN)
Cities: Skylines (Retail & PSN)
Matterfall (PSN)
Nidhogg 2 (PSN)
Night Trap (PSN)
Observer (PSN)
Sudden Strike 4 (Retail & PSN)
August 17
Zero Time Dilemma (Retail & PSN)
August 22
Bleed (PSN)
ChromaGun (PSN)
Marvel's Guardians of the Galaxy 'Episode 3: More Than a Feeling' (PSN)
The Escapists 2 (Retail & PSN)
Thimbleweed Park (PSN)
White Day: A Labyrinth Named School (Retail & PSN)
Wolfenstein: The Two-Pack (Retail)
August 25
F1 2017 (Retail & PSN)
Madden NFL 18 (Retail & PSN)
Naruto Shippuden: Ultimate Ninja Storm Legacy (Retail & PSN)
Naruto Shippuden: Ultimate Ninja Storm Trilogy (PSN)
One Piece: Unlimited World Red Deluxe Edition (PSN)
August 29
Absolver (PSN)
Dead Alliance Retail & PSN)
Metronomicon: Slay the Dance Floor (PSN)
Obduction (PSN)
Pillars of Eternity: Complete Edition (Retail & PSN)
Redout: Lightspeed Edition (Retail & PSN)
Sparc (PSVR – PSN)
Windjammers (PSN)
XCOM 2 'War of the Chosen' DLC (PSN)
August 31
Last Day of June (PSN)
Resident Evil Revelations (Retail & PSN)
Also Scheduled for August 2017:
Demetrios: The BIG Cynical Adventure (PSN)
Hidden Dragon: Legend (PSN)
The Coma: Recut (PSN)
The Mummy Demastered (PSN)
The Pillars of the Earth: Book 1 (PSN)