Hello! The PlayStation Experience (PSX) will be held at the KL Live at Life Center, Kuala Lumpur, Malaysia on this coming Saturday the 5th of August. This is a historical moment considering this would be the first time the PSX is held in South East Asia. So if you are free that day then be sure to make your way to the KL Live to be a part of this meaningful moment!
For starters, Sony have just released the floor plan for the event that day, be sure to save these images into your phone for easy reference that day.
Level 1 Floor Plan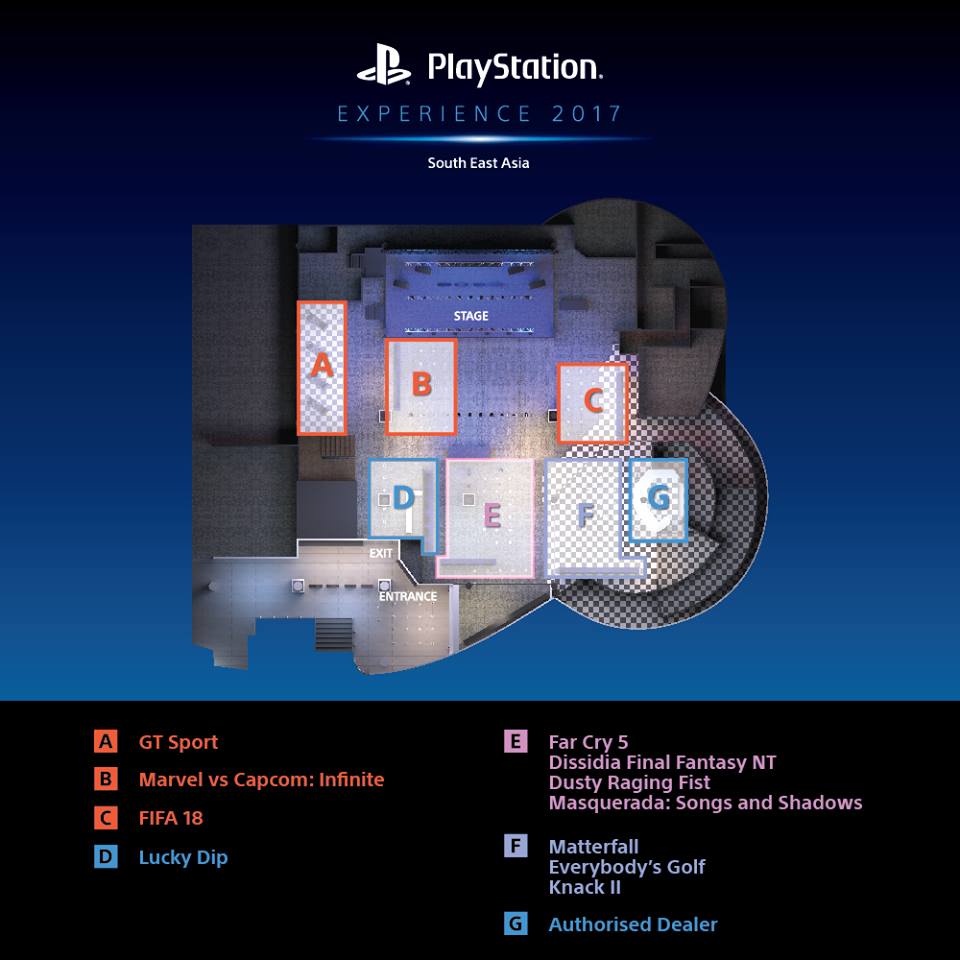 Level 2 Floor Plan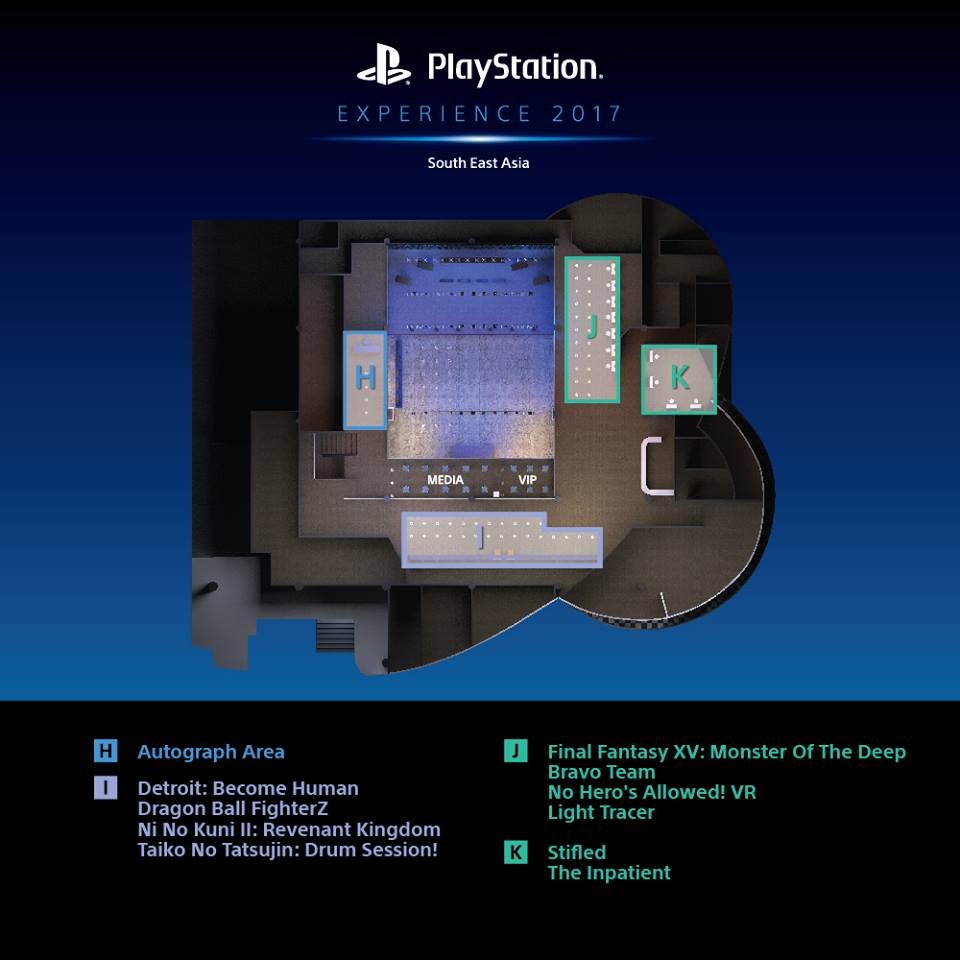 Be sure to visit the Lucky Dip section to stand a chance to win some exciting prizes! Attendees may also want to take note that there is an "Autograph" section. Scroll down for the list of notable industry personalities who will be there this Saturday.
Several developers will be showcasing their games that day –
Sony Interactive Entertainment –
Bravo Team
Everybody's Golf
Detroit : Become Human
Grand Turismo Sport – Oh yesssssss!
Knack 2
Matterfall
No Heroes Allowed VR
Stifled
Inpatient
Bandai Namco Entertainment Asia
Dragonball Fighter Z – Oh yessssss!
Ni No Kuni II: Revenant Kingdom – Oh yessssss!
Taiko no Tatsujin: Drum Session! – Yesss yesss yessss
Capcom
Marvel vs Capcom Infinite
Electronic Arts
Square Enix
Dissidia Final Fantasy NT
Final Fantasy XV: Monster of the Deep – Mehhhhh
Ubisoft
So far these are the only ones announced by Sony on their website. Albeit few but quality triumph quantity anytime and in this case the appearance of Grand Turismo Sport, Farcry 5, Dragonball Fighter Z, Everybody's golf, Taiko no Tatsujin, Dissidia… well okay basically most of the games in the list attracts me and I am attracted for good reasons. I like games!
I definitely look forward to trying out GT Sports (Its a must!) and probably getting the Legendary Yamauchi-san to sign my tee-shirt for me. For those of you who did not know, Kazunori Yamauchi the Legendary Producer of the Grand Turismo series will be at the event and will take the stage to present the Grand Turismo Sport! Bring whatever GT stuffs u can carry for his autograph ! Once in a lifetime opportunity! Other than Yamauchi-san, Fans of Marval vs Capcom Infinite will be glad to learn that Ayano-san and Sakurai-san from Capcom will be presenting MvC Infinite!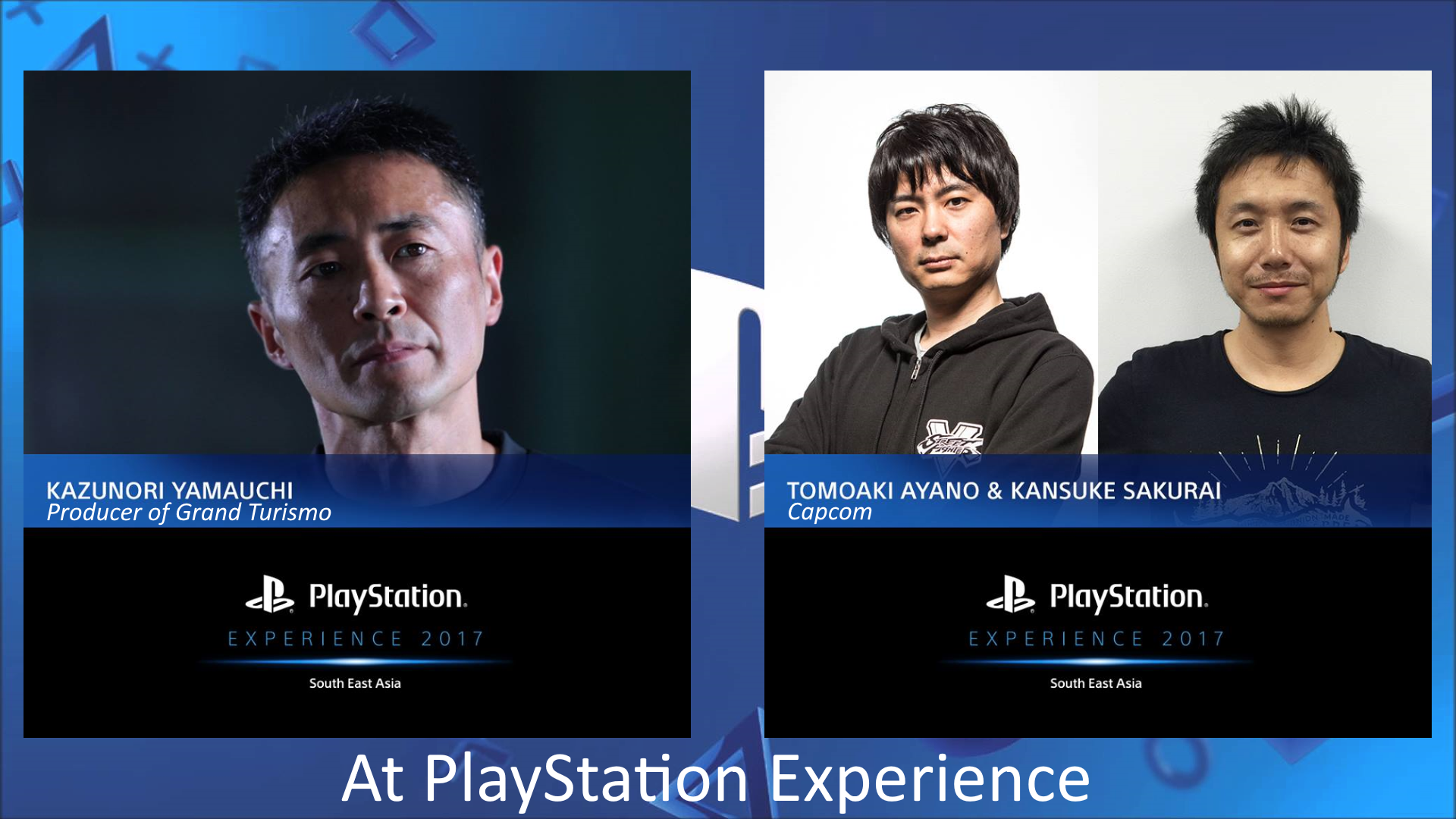 Sony is bringing out at least 4 VR games (5 if you count GT's VR feat) to the PSX. However, I am especially curious with Stifled, a horror game developed by Gattai Games, a Singaporean Studio! *Hello neighbour! *Waves** We see a neighbour and we support, such is the spirit of South East Asian. Apparently in this game they (enemy) could "Hear your Fear", so any noise you make via in-game char or in real life via mic input will contribute to certain consequences. *Mute your mic, problem solved*. So, as someone who is naturally noisy and likes to cuss (To motivate myself when I'm scared) I am very curious to find out if I can survive in it.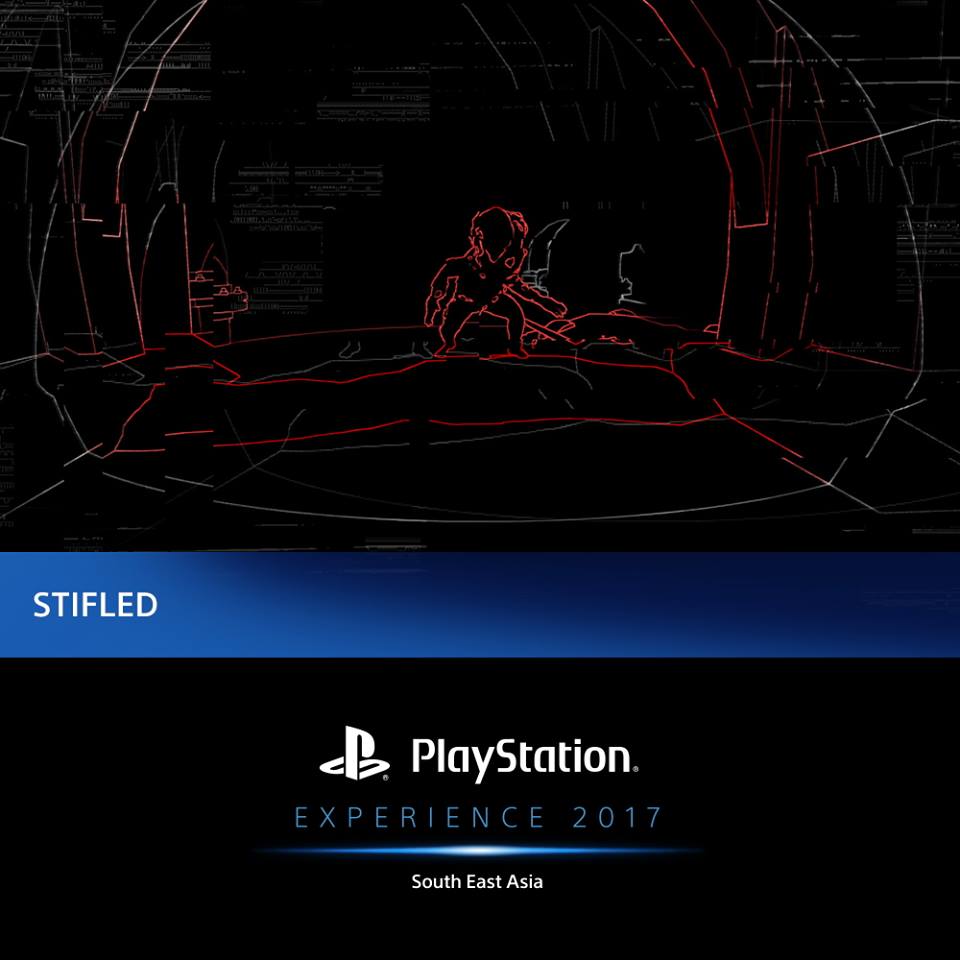 All 3 games by Bandai Namco Entertainment Asia looks deliciously….well delicious! The epic looking Dragonball Fighter Z have been utmost impressive ever since the trailer surface. This is one of the games I'd definitely test when I get there this Saturday.I may also join the queue for Ni No Kuni II: Revenant Kingdom and Taiko no Tatsujin just to see how they play out. I've just Pre-ordered my Taiko no Tatsujin bundle yesterday, it'd be good to experience the Demo first this Saturday.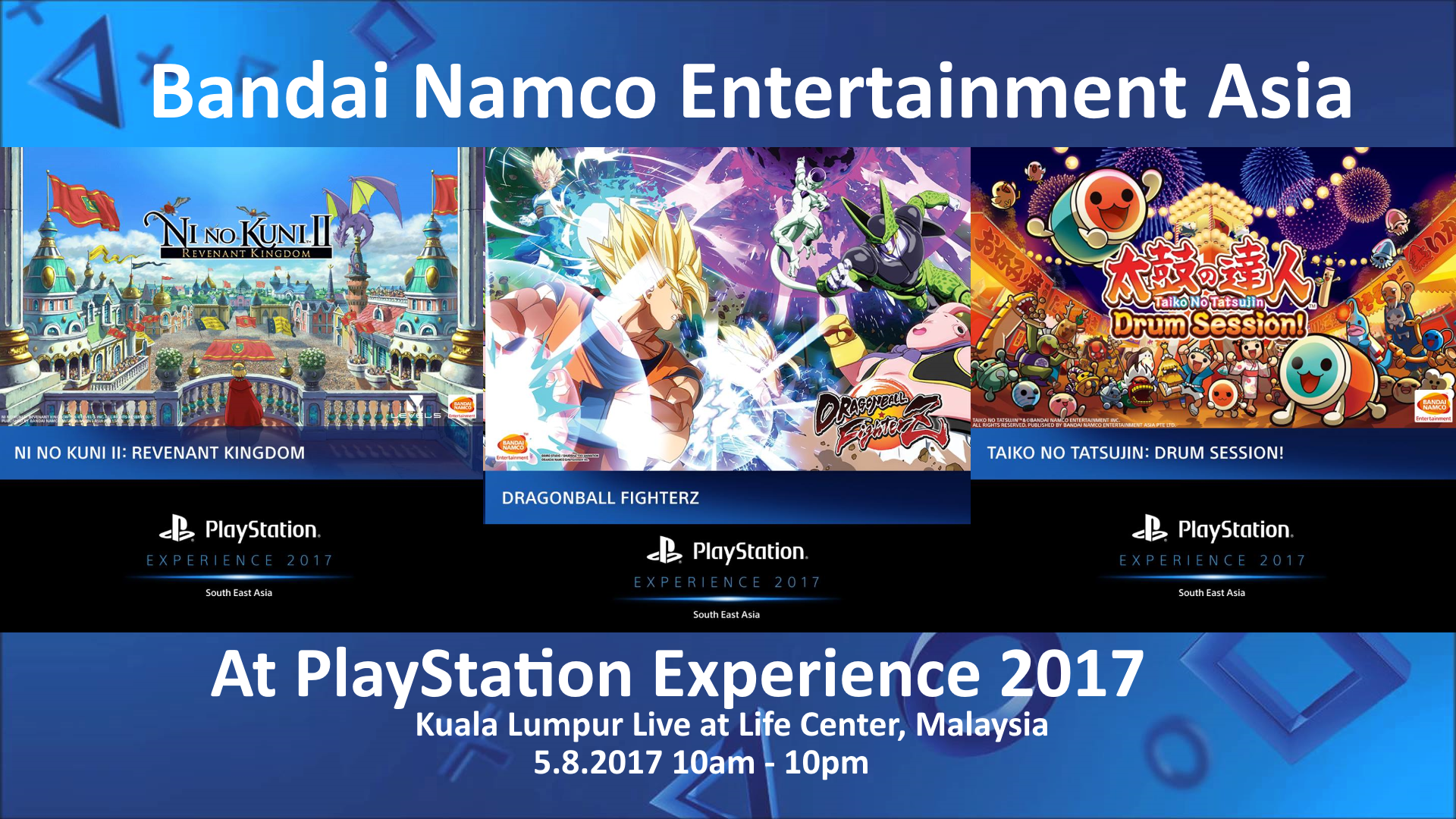 Fan boys and girls of the Final Fantasy series, rejoice! You'd get to play both Dissidia Final Fantasy NT and Final Fantasy XV's VR DLC, Monster of the Deep! Not to mention our local bred hero Abang Wan Hazmer of Square Enix, the Lead Game Designer for FFXV will also be there to share more about the coming Monster of the Deep VR content for FFXV.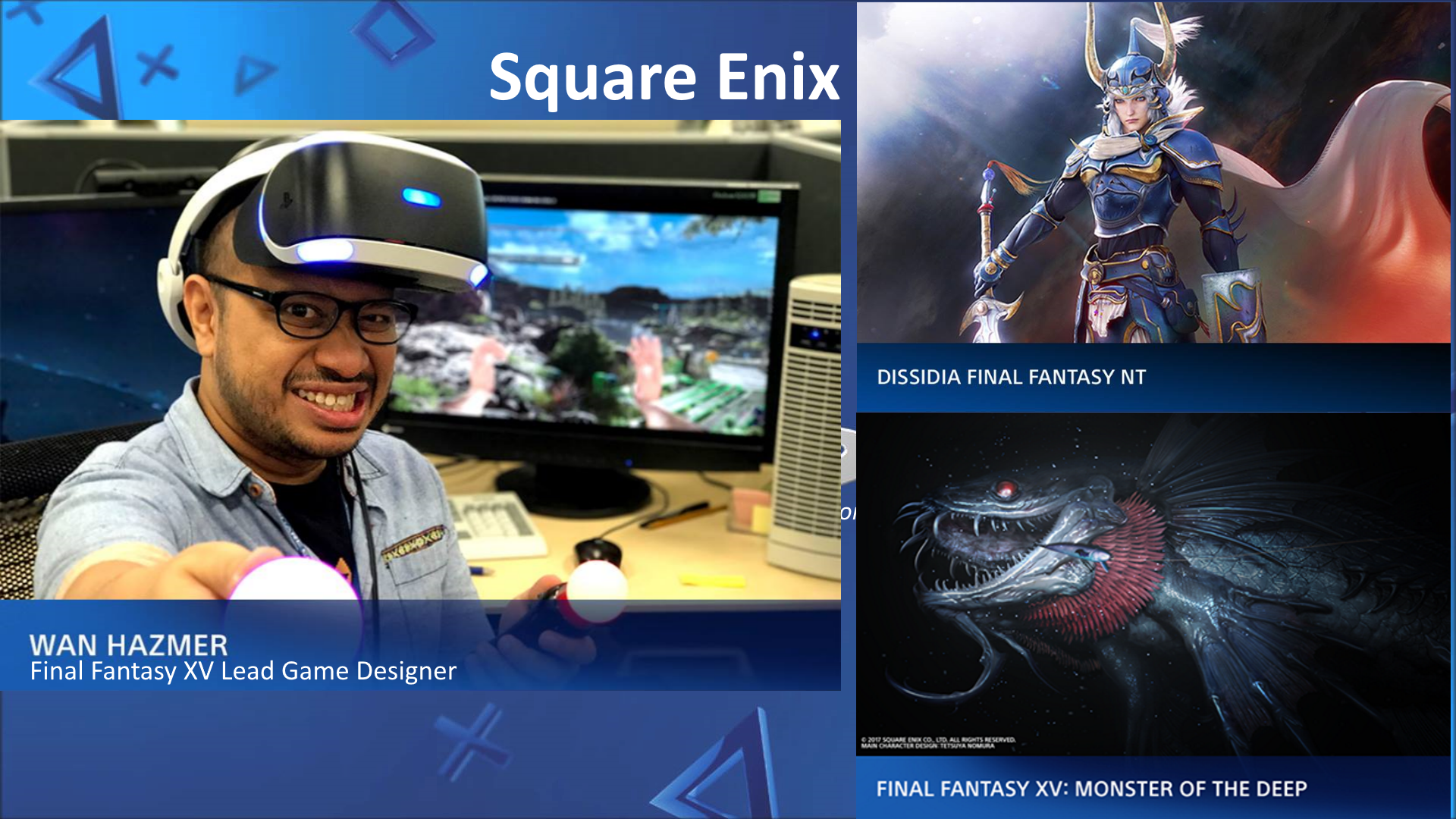 Thats it folks, 3 more days to go and I'll see you there!