The Honkai Impact 3rd team announces today that the action title will release a new version called the Hot Sands Escapade on 6th of April, unfolding everything that happens following the Great Eruption. Seele and Susannah, the Schicksal investigators, will be handling a new case. Captains will also be able to check out Susannah's performance on the battlefield.
In the last part of the main story, Valkyries had to make a choice only they themselves could make, and the shadow cast by Finality then eventually became the torch of the new era through their blood, sweat and tears. However, as the journey goes on, the brave girls are still weaving their unique stories…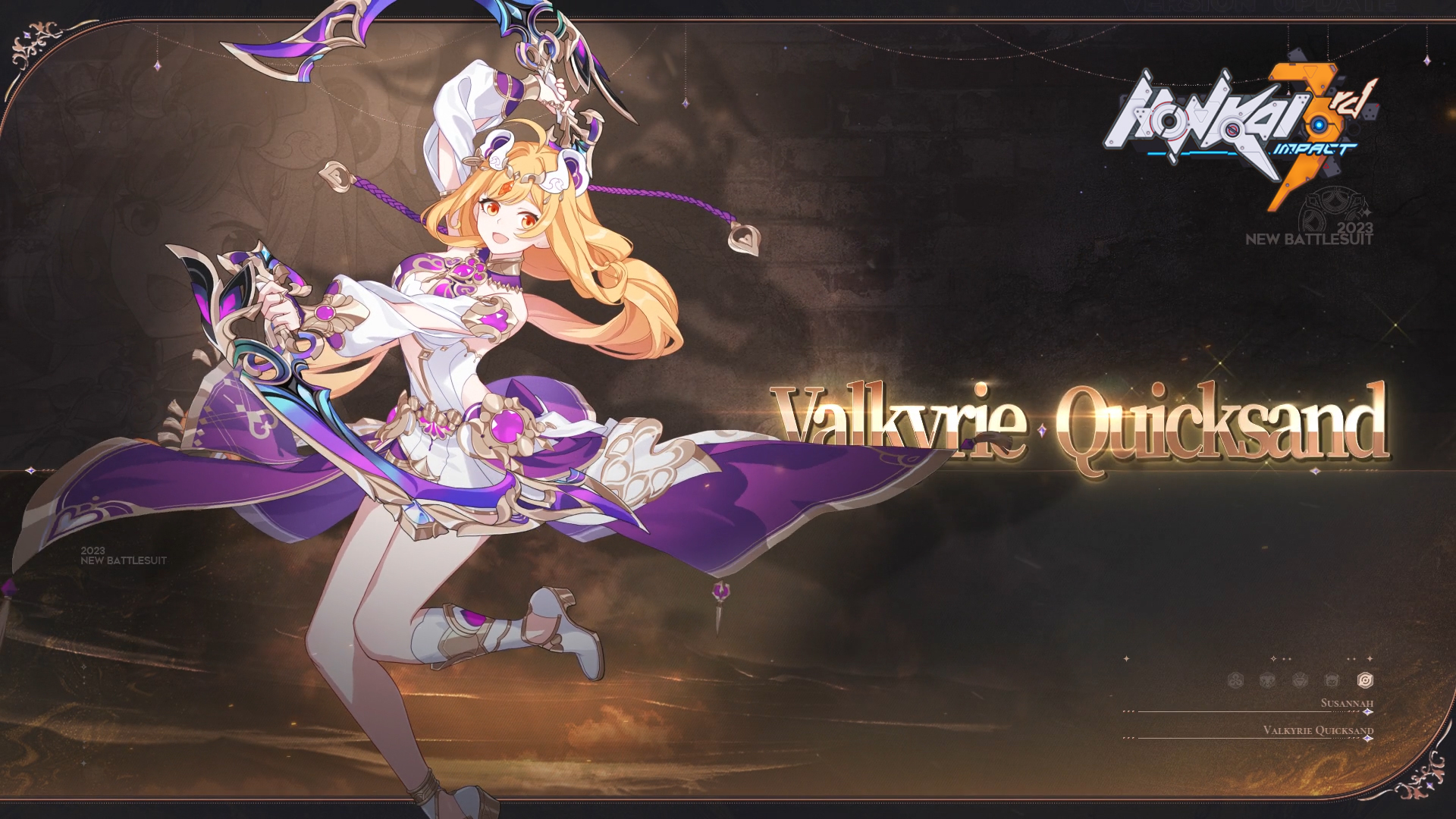 Apart from the appealing stories, Susannah, the Valkyrie Quicksand, will also get on board Hyperion in the upcoming version. The new battlesuit has drawn inspirations from dancing divas, allowing her to incorporate graceful dance moves and music into her combat style, maintaining a stunning and sophisticated presence at all times. With remarkable dance moves, she's setting out on a new and fantastical adventure. Besides, the new PRI-ARM, Twirling Glaze: Lustrous Bloom also fits her combat style perfectly, in so far as that the chakram has been custom-made with intricate gems embedded within, tailored specifically for her unique abilities.
Two featured events will come along with the version update as well. The first one is called Meow Town Escapade, where Captains will be able to meet tons of adorable kittens in the picturesque town, and follow Susannah's steps into trials and courses with three tutors, Li Sushang, Durandal and Rita to learn dodging flying swords, taking defensive actions and dancing respectively. In the second featured event, HOMU World Tour Championship, players have the opportunity to control chibi Valkyries and engage in battle across four new maps and two competitive systems.
Honkai Impact 3rd is available for PC and mobile devices with the version 6.5 update arriving on 6th of April.