FIFA 23 fans can finally take a look behind the scenes at the collaboration between EA Sports and Marvel Entertainment. 21 fan-favourite FIFA Ultimate Team Heroes have been animated as Marvel-inspired items not only gracing your screen but also a custom Marvel comic book.
Just in time for the 2022 FIFA World Cup, Marvel artists gave football stars from around the globe the Super Hero treatment, portraying them as heroes based on their athletic prowess and nationality. Only in FIFA 23, players can take the pitch with exclusive Marvel-inspired kits, balls, tifos, and more, bringing hero status to their favourite national team. Here are the list of football stars and their Marvel Super Hero ego: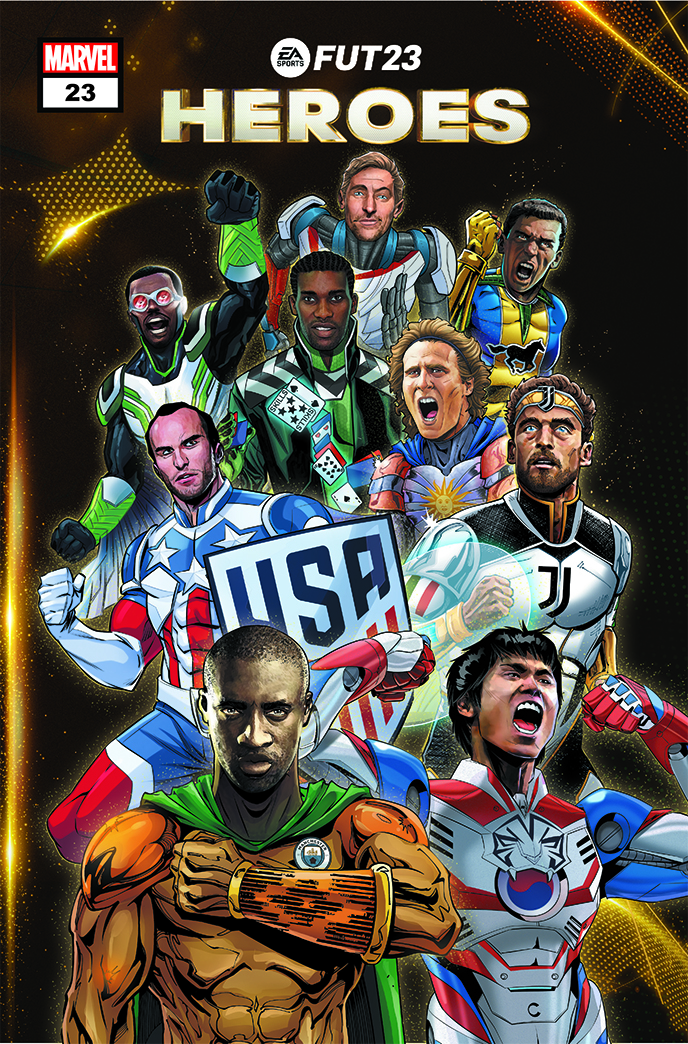 Yaya Touré: The Citadel

Ricardo Carvalho: The Anticipator

Park Ji-Sung: Tiger Heart
Claudio Marchisio: Il Principino

Landon Donovan: The Brave

Diego Forlán: Sun Strike

Lúcio: The Thunder

Rafael Márquez: El Kaiser of Michoacán
Javier Mascherano: Octo-Boss

Peter Crouch: The Robot

Dirk Kuyt: The Energizer

Harry Kewell: The Wizard of Aus

Jean-Pierre Papin: The Acrobat
Sidney Govou: The Lion of Lyon

Tomas Brolin: The Tornado

Rudi Völler: The Flying German

Hidetoshi Nakata: Stealth Agent 78

Jay-Jay Okocha: Double Take
Joan Capdevila: The Backfield Bull

Włodzimierz Smolarek: Place Shift

Saeed Al Owairan: The Emerald Falcon
"Football players and Super Heroes embody an ideal that especially young kids think they can emulate. The difference is that Super Heroes are in the realm of fiction, but football players are real."

JL Giles – Marvel Comic Artist
"I look like a real Avenger. It's unbelievable."

Yaya Touré – former professional footballer and academy coach of Tottenham Hotspur
For the past 30 years, EA Sports FIFA has been at the forefront of football culture. Collaborating with Marvel to bring Super Heroes in-game is yet another example of how EA SPORTS continues to blur the lines between gaming, entertainment, and the real world of global football.