Garena has announced that they will be partnering with local celebrity Bunga in conjunction with Free Fire's brand refresh and its next iteration of "Free Fire Untuk Semua" campaign, which ties into the mobile game's tagline "Battle in Style".
As part of Garena's efforts to create localised content for Free Fire's Malaysian community, the renowned battle royale title has seen a total of four consecutive local celebrity collaborations so far under the same campaign, which is now slated to continue through September.
Play Up Your Style with Bunga!
As part of the next wave of "Free Fire Untuk Semua" campaign events, which aims to bring players together, Free Fire is now collaborating with celebrity rapper, singer-songwriter and actress Bunga, who made her debut at 19 years old, with a hit single under the same name.
The hijab-clad hip-hop artist will star in the upcoming campaign film for "Free Fire Untuk Semua Keadaan", this time as an actress rather than a performer. As the name suggests, the campaign focuses on empowering people raised in different circumstances, with Free Fire as a medium that allows them to be themselves without holding back. The campaign film's teaser also hints at this, introducing Bunga as a student who struggles to fit in, but has a group of friends which she dubs her "Free Fire Family". Watch the campaign film's teaser here.
"I'm really honoured to be part of the Free Fire Untuk Semua campaign! Not only do I get to show everyone the side of me which really loves games, but I also get to convey a message that will resonate with many young people like myself. Empowering people from all circumstances is very important because we're all human, and I hope this campaign can help everyone be kinder to each other."

Bunga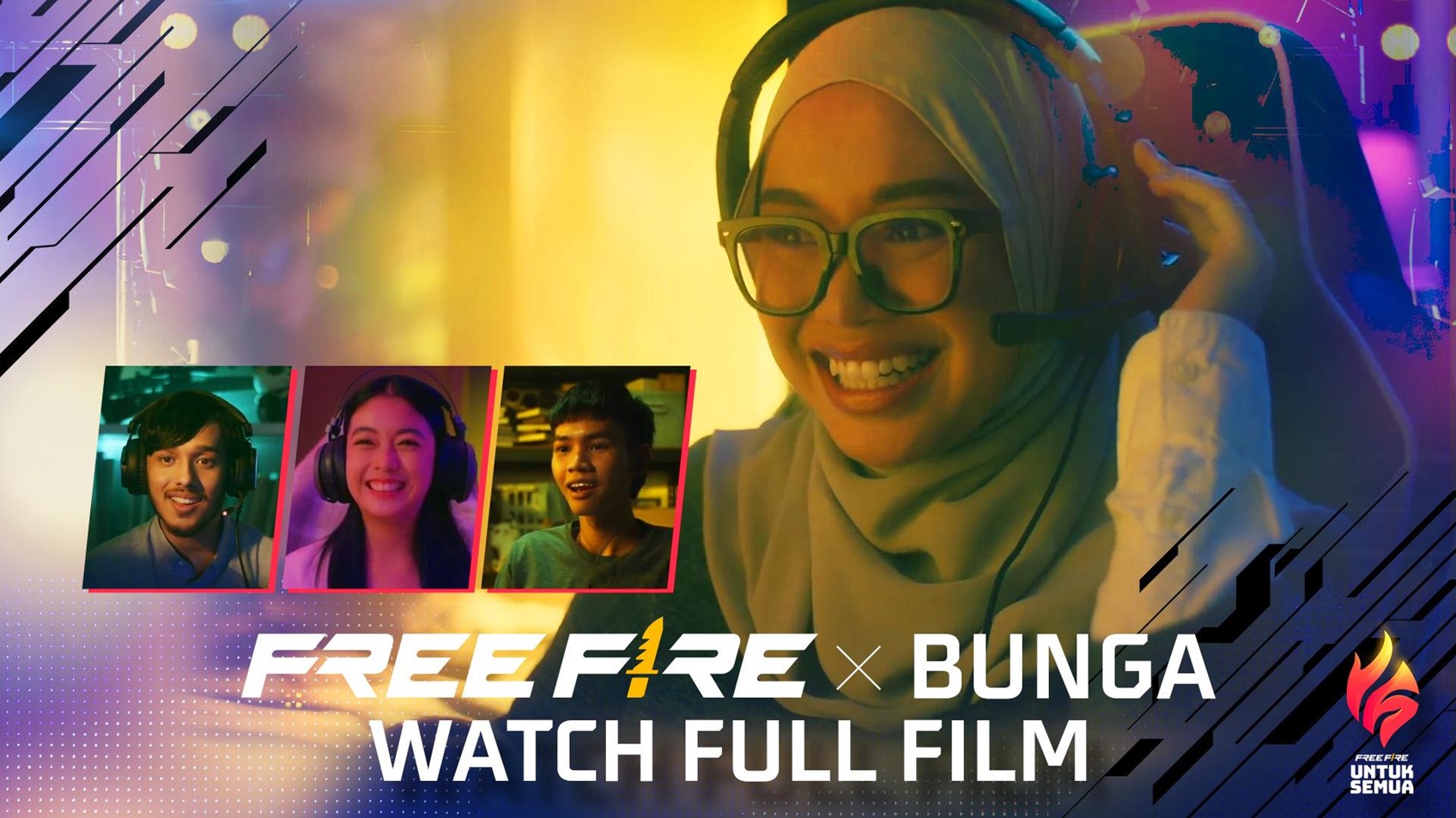 Bunga in the latest Free Fire Untuk Semua Keadaan short filmThe full film will be available on Free Fire Malaysia's official Facebook, Instagram and YouTube channels on 13th July, at 8:30 PM.
Share your "Free Fire Untuk Semua Keadaan" story for a chance to win physical prizes!
Much like its previous iterations, the Free Fire Untuk Semua Keadaan campaign will be paired with in-game activities named "All Circumstances", under the "Free Fire Adventure For All" web event, which will run from 12 July to 1 August. The campaign also coincides with the Battle in Style events happening later this month.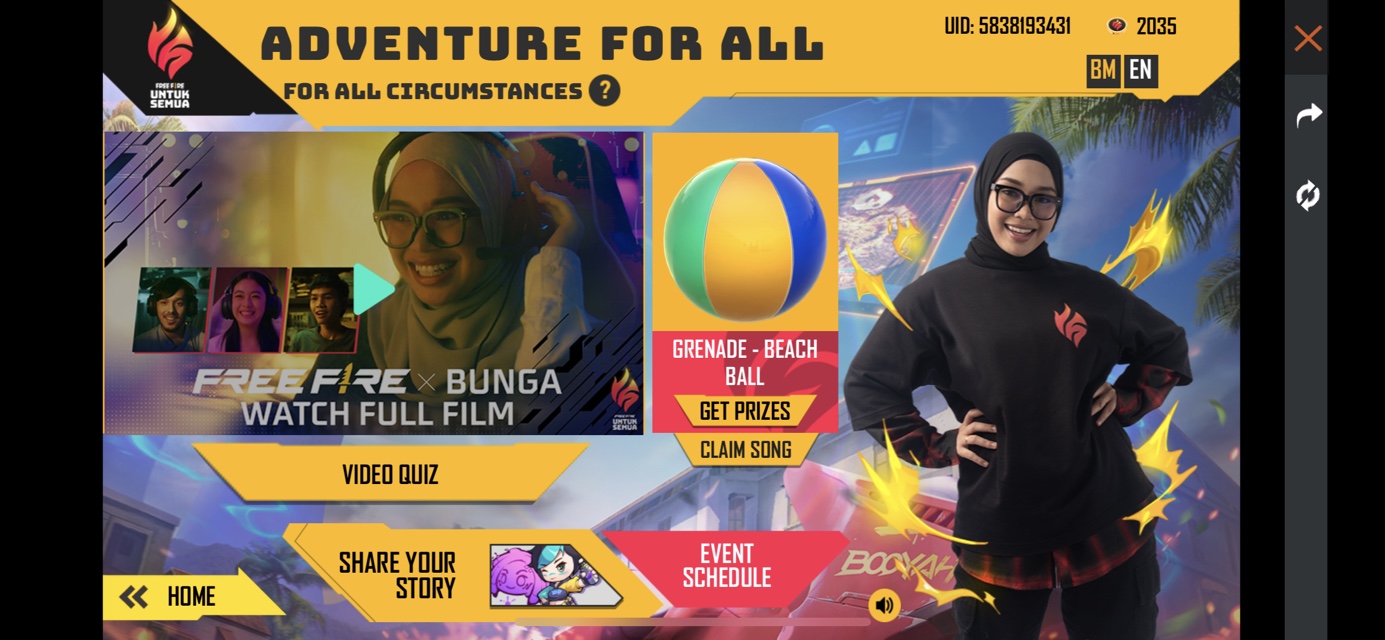 In line with the campaign theme, players can share their own version of the Free Fire Untuk Semua Keadaan story through the web event, which comes with a built-in comic creator. Players can choose from several avatar designs, modelled after Free Fire's iconic characters like Kelly and Hayato, and decorate them with the available stickers and backgrounds as they wish. Thematic prompts are also provided to aid participants in creating their story.
Sharing your story with the hashtag #FFUntukSemua during the campaign period will give players a chance to redeem exclusive campaign merchandise, including Bunga's autograph. Lucky winners may also receive an in-game room card for their efforts!
Players can also win exclusive in-game prizes like the Onigiri Hood and Beach Ball grenade skin by participating in the web event directly. The same physical merchandise can also be won through the exclusive prize wheel, which can be spun using Untuk Semua tokens earned by playing the game. Follow Free Fire Malaysia's official Facebook, Instagram, and YouTube for the latest updates on the "Free Fire Untuk Semua" campaign.
Download Free Fire on the Apple iOS App or Google Play store.