Good news for those playing FINAL FANTASY BRAVE EXVIUS as the game heralds its latest collaboration event with the classic RPG VALKYRIE PROFILE : LENNETH, continuing its streak of delivering new and exciting content to all players.
Starting today through November 8, 2018, players can experience the mystical world of VALKYRIE PROFILE: LENNETH for a limited time. During the collaboration period, also, VALKYRIE PROFILE: LENNETH is discounted to USD 15.99 (SGD 23, MYR 65, IDR 239,000, THB 559, VND 349,000, PHP 799) on mobile platforms.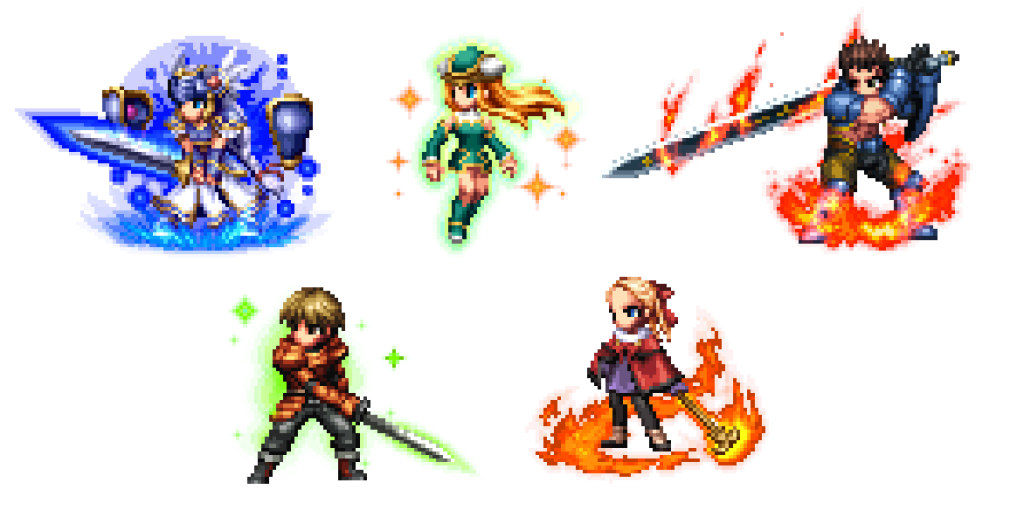 Lenneth, Freya, Arngrim, Lucian, and Jelanda
Fan favourite characters like Lenneth, Freya, Arngrim, Lucian, and Jelanda are available through a featured summon to be added to players' collections. Adventurous players seeking treasure can challenge the formidable Barbarossa in the Lost City of Dipan raid event. From November 2 through November 8, 2018, the mysterious Tower of Lezard Valeth will be accessible to players seeking to test their mettle for additional rewards.