Square Enix has announced Chocobo's Mystery Dungeon: Every Buddy!, with a huge tagline of "An RPG Game You Can Play Countless Times" for the PlayStation 4 and Nintendo Switch platform. This would be the latest game in the 'Chocobo's Dungeon' series. Take one step forward and change the world in this spectacular return of 2007's 'Final Fantasy Fables: Chocobo's Dungeon', specifically designed for the new generation console systems… (how many games do you want to remaster Square Enix?!)
The rules to this mysterious dungeon are simple… every time you enter, the world around you will move, but it only happens when the Chocobo walks, kicks, or uses an item. When surrounded by monsters, don't panic! Player has all the time in the world to think of a plan to strategize their next move.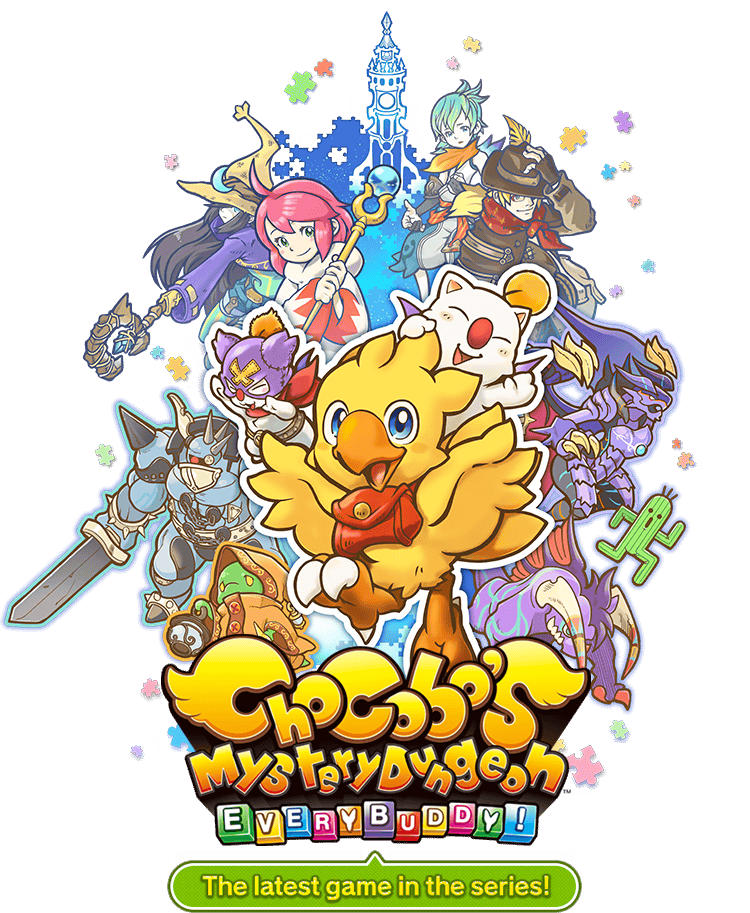 Fight monsters alongside your buddies and adventure through countless dungeons, all whilst enjoying a deep and engaging story, the game includes a 2-player co-op play. The Chocobo's Mystery Dungeon: Every Buddy! is coming in this Winter (End of December).