Razer has announced the release of their first ever external docking solution, the Razer Thunderbolt™ 4 Dock Chroma, and an updated version of their laptop stand, the Razer Laptop Stand Chroma V2. The two new desktop accessories aim to provide a connectivity solution to every type of user, no matter their desktop setup, with an expansive selection of ports, premium aluminum build, and signature Razer Chroma RGB under glow.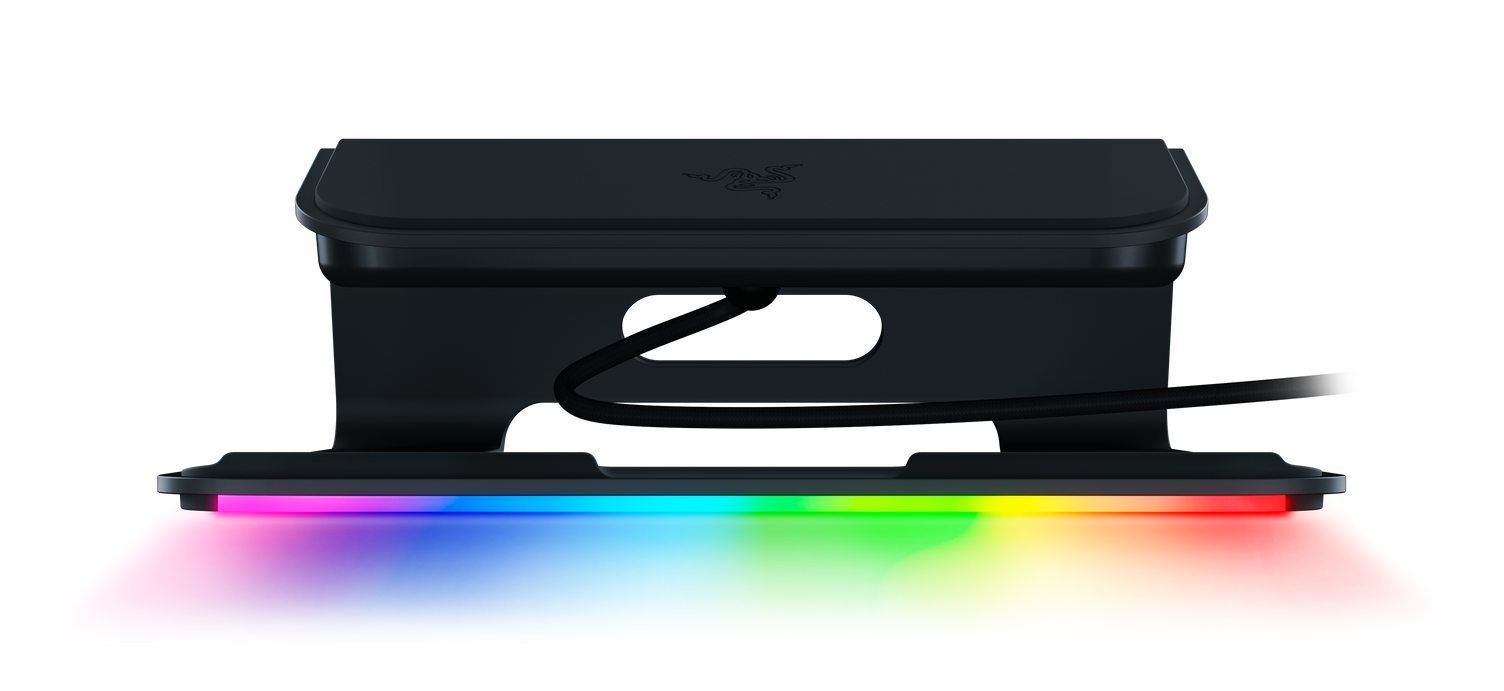 RAZER THUNDERBOLT™ 4 DOCK CHROMA
The all-new Razer Thunderbolt™ 4 Dock Chroma has been designed to expand desktop connectivity and empower users to do more – whether on a Windows or Mac laptop or desktop. It features the latest standards in connectivity, including a UHS-II SD card reader to quickly transfer files from a camera, an Ethernet port for fast and stable internet connectivity, three USB Type-A ports for connecting legacy devices, and four USB Type-C Thunderbolt 4 ports for connecting everything else.
The Thunderbolt™ 4 enabled ports dramatically expand what users can do. With a bandwidth of 40Gbps, the dock can host up to two 4K monitors or one 8K monitor, an ultra-fast external SSD for increased storage, and provides power delivery up to 90W to keep external devices charged.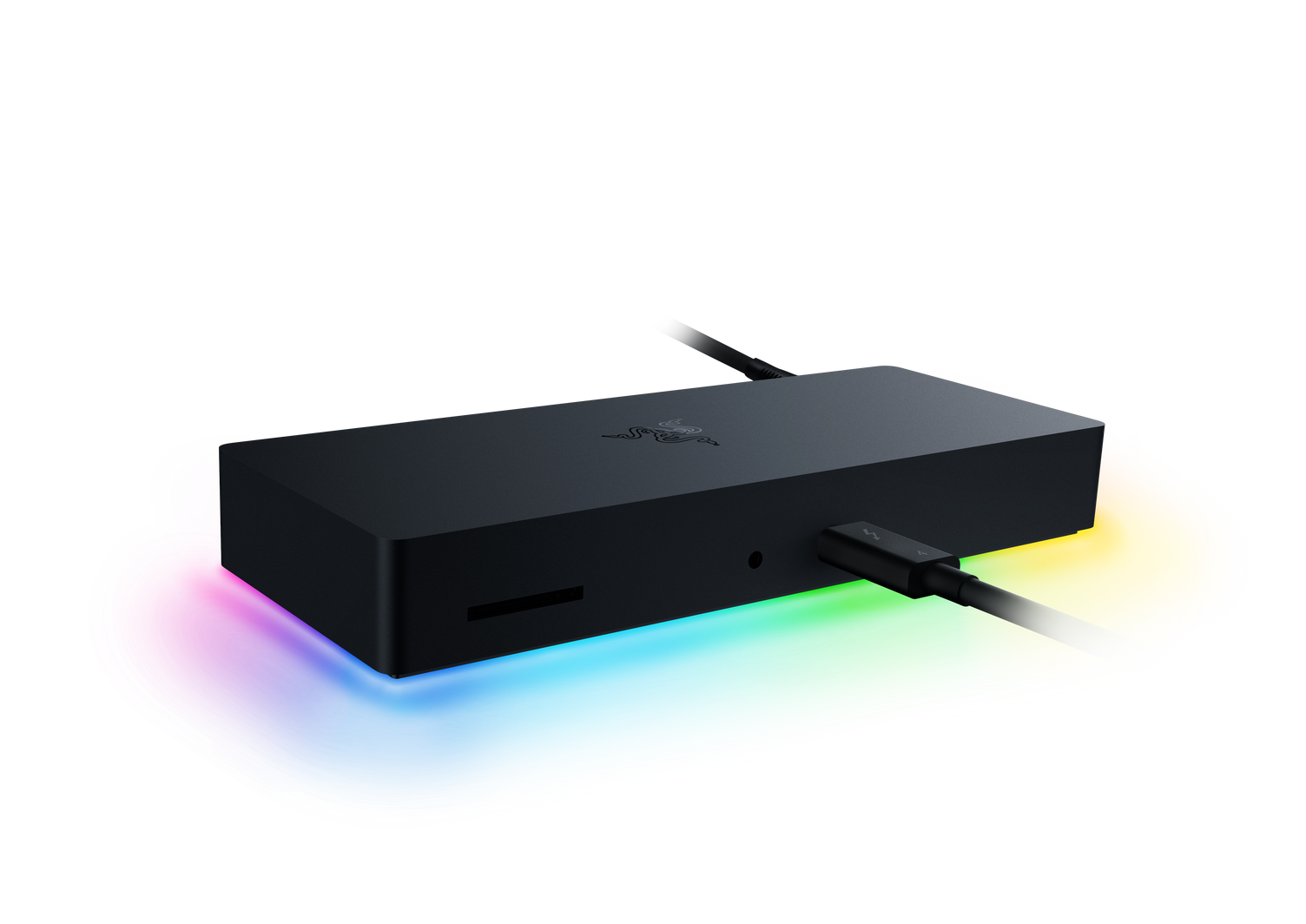 While other docks are better off left out of sight, the Razer Thunderbolt™ 4 Dock Chroma was designed as a desktop centerpiece – with its minimalistic design and matte black aluminum finish, users will want it kept up front and center. In a world of dull gray devices, the dock brings every desk space to life with a strip of Razer Chroma RGB lighting that runs along the bottom and can be customized to match any of the 16.8 million colors available in Razer Synapse 3.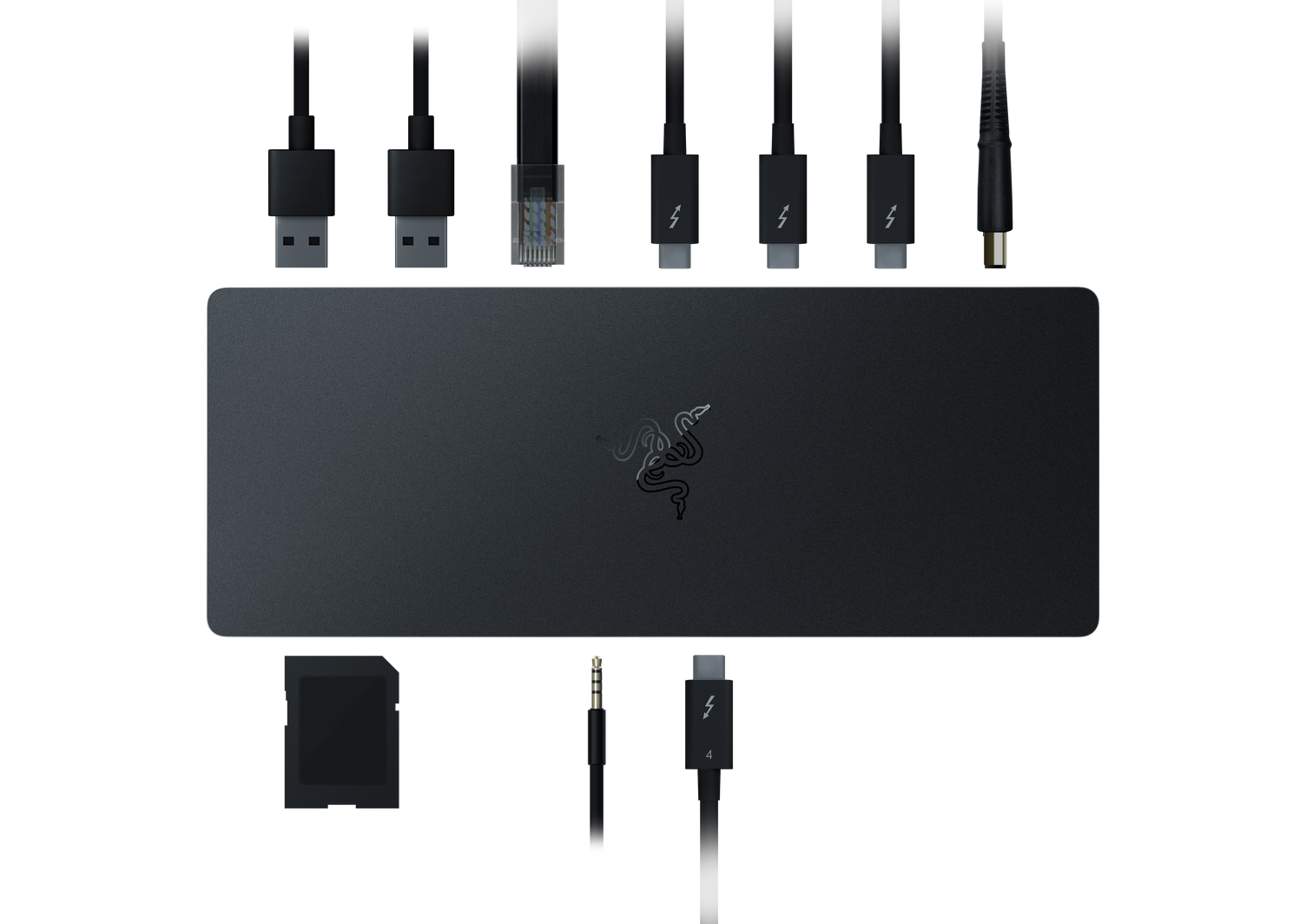 RAZER LAPTOP STAND CHROMA V2
The Razer Laptop Stand Chroma V2 is the perfect companion for Mac or Windows users with a simple laptop-based setup in need of a few extra ports. The matte black aluminum stand features a simple to use plug-and-play solution, utilizing a single USB Type-C connection that allows users to access a hub of connections lining the rear, including HDMI, USB Type-A, USB Type-C, and a dedicated USB Type-C power delivery port for keeping laptops charged while in use. Users wanting to add a touch of personality to their space can customize each of the individually addressable RGB lights along the bottom to any of the 16.8 million colors available in Razer Synapse 3.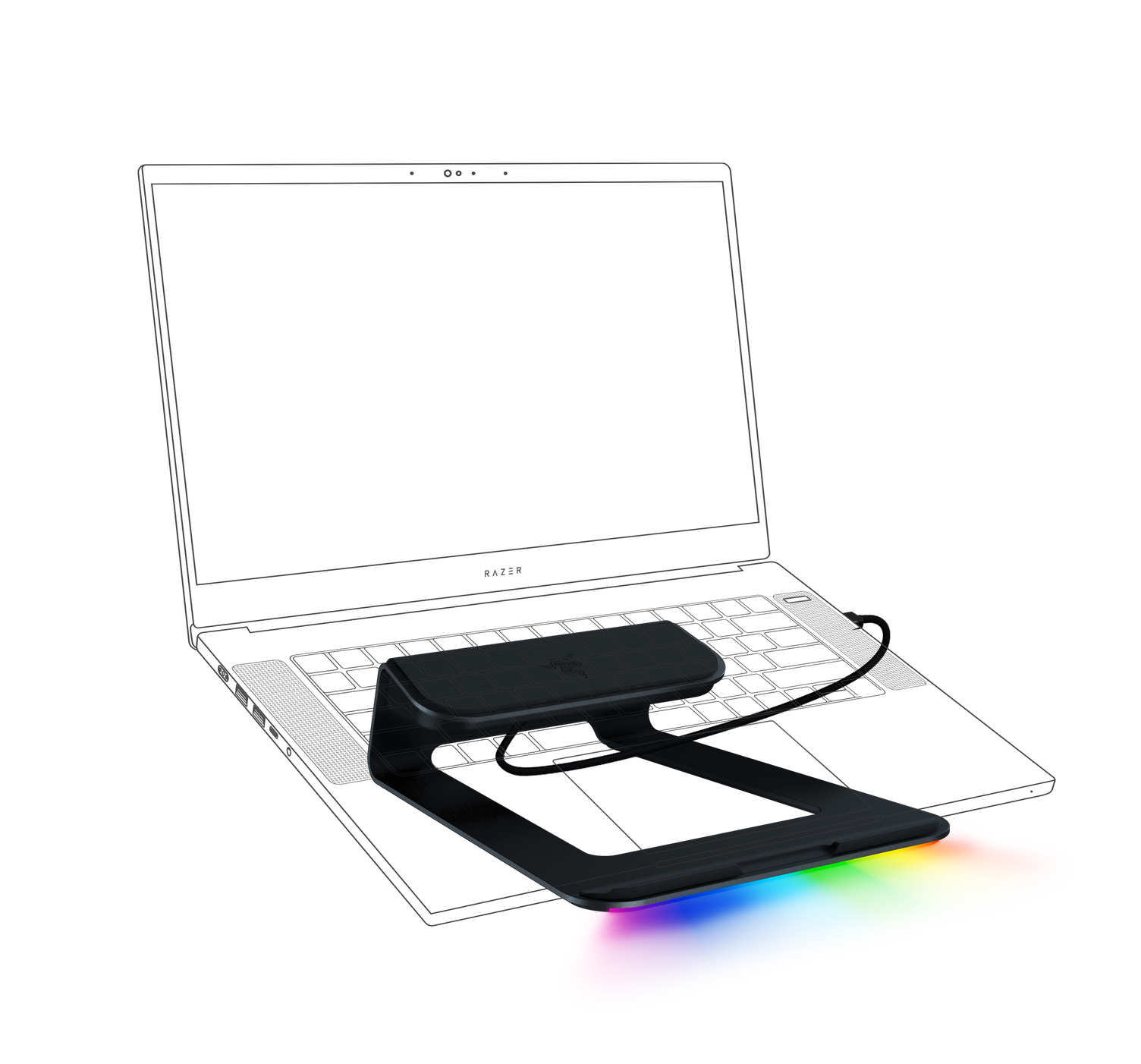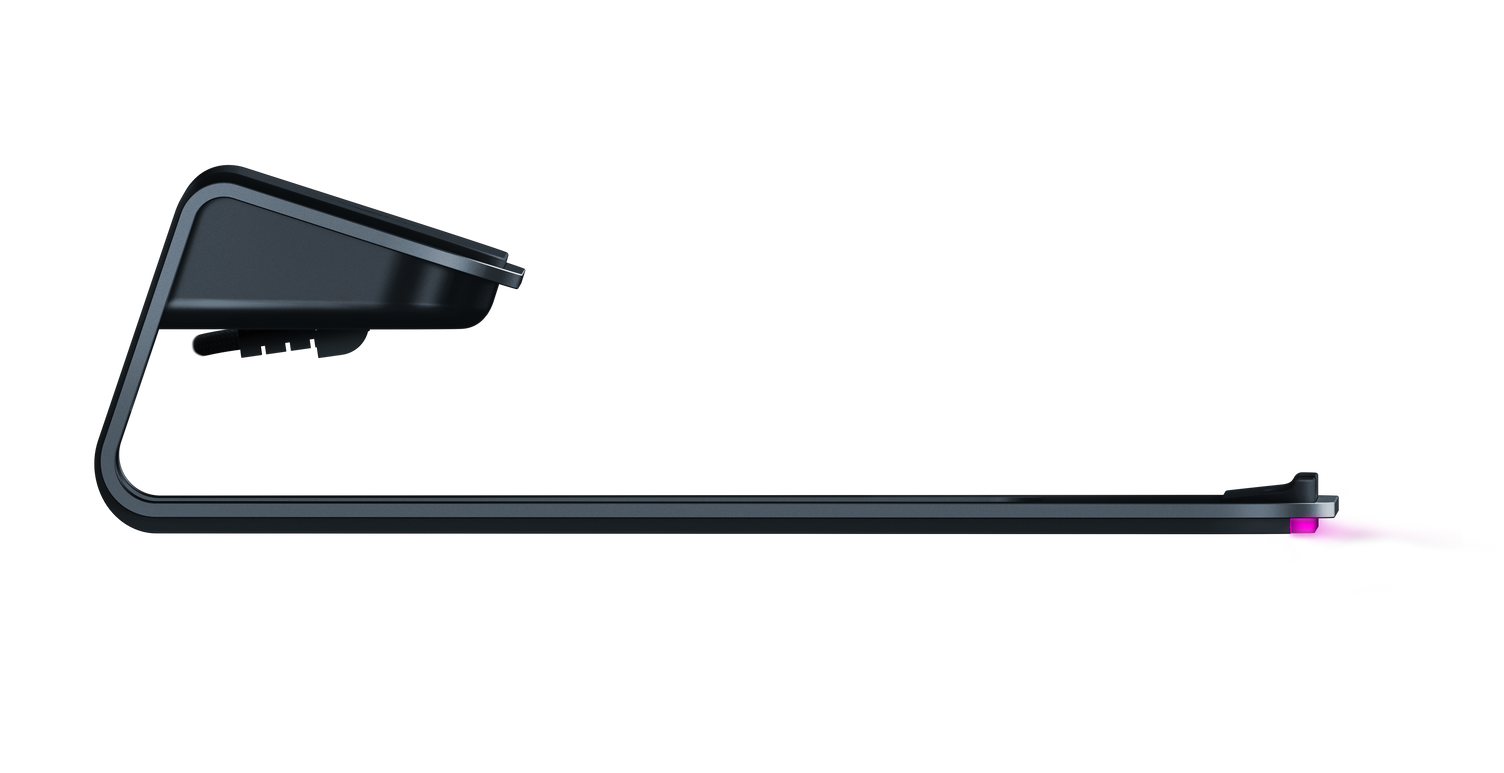 For more information regarding both peripherals, visit both the sites for the Razer Thunderbolt 4 and the Razer Laptop Stand Chroma V2.