Device: Laptop
Brand: Lenovo
Model: IdeaPad Gaming 3
Price: Options from RM 2.8K to RM 3.6K
Source: Lenovo
Lenovo's IdeaPad Gaming 3 can be an attractive option if you are looking for an affordable laptop that also allows you some fun time on your favourite video games. This entry-level gaming laptop can handle most games moderately at acceptable frame rates and reasonable resolution (depending on the games you play) – anything higher will be an unrealistic expectation. This is not a powerful laptop and it doesn't pretend to be one.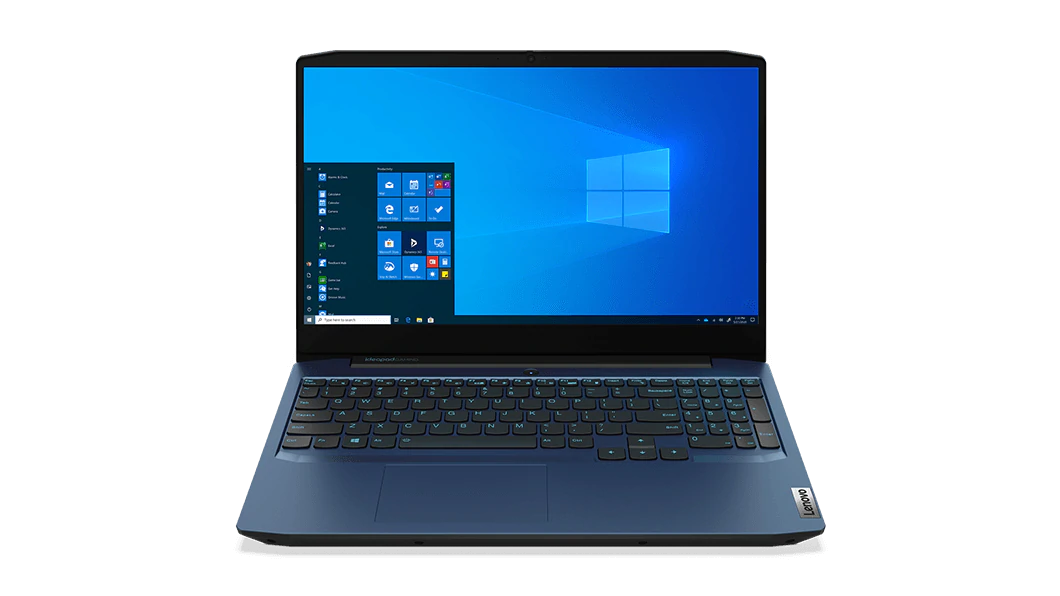 The laptop is available for differences depending on the options of hardware you select. The price varies from RM 2.8k to RM 3.6k, making it one of the best options out there within this price range.
The review unit we received came loaded with.
Processor
AMD Ryzen 7 4800H Processor ( 2.90GHz 4MB )
Memory
8.0GB DDR4-3200 DDR4 SODIMM 3200MH
GPU
NVIDIA GeForce GTX 1650Ti 4GB GDDR6
Storage
1TB 5400+256GB SSD, M.2 2242, PCIe Gen3x4 NVMe, TLC
Display
15.6″FHD, IPS, AntiGlare, LED Backlight, Narrow, Non-Touch, 120Hz 1920×1080
Options available: Lenovo IdeaPad Gaming 3 Options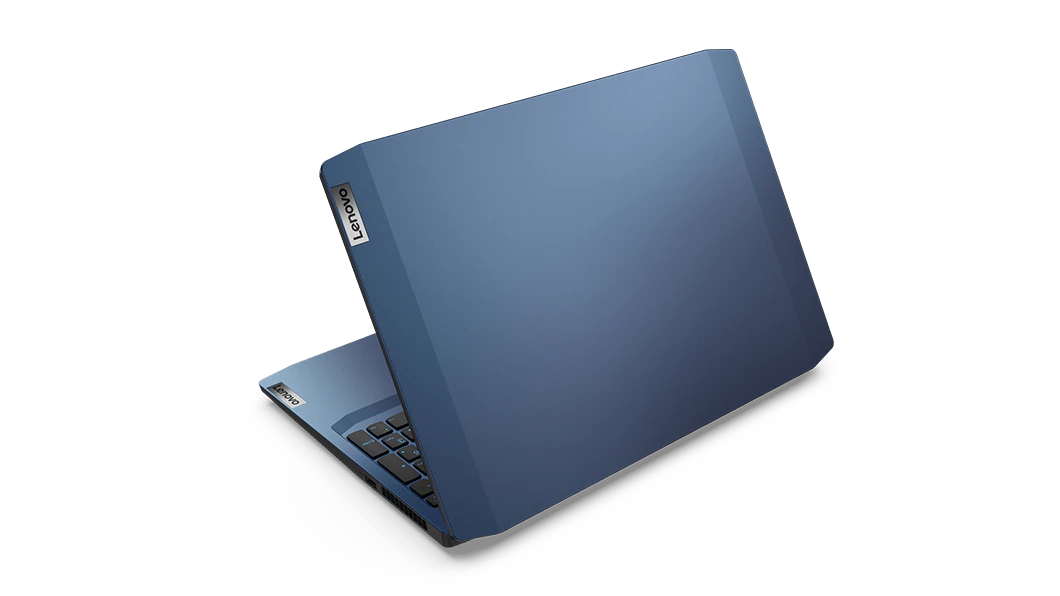 Appearance-wise, this humble-looking device doesn't at all look like a machine one should game on but looks can be deceiving. Though humble in curves, the plastic chassis does not feel cheap. In fact, I find it rather classy. I am not a big fan of minimal design, but I would say this is quite well done and could easily pass off as something that looked more expensive than it actually is.
Because of the plastic body, heat does not have an overbearing presence on the laptop's surface. Though I'm not sure if down the road the plastic nature of the body would pose any risk of colour degradation or remain as durable as the laptop gets warmer after overtime use.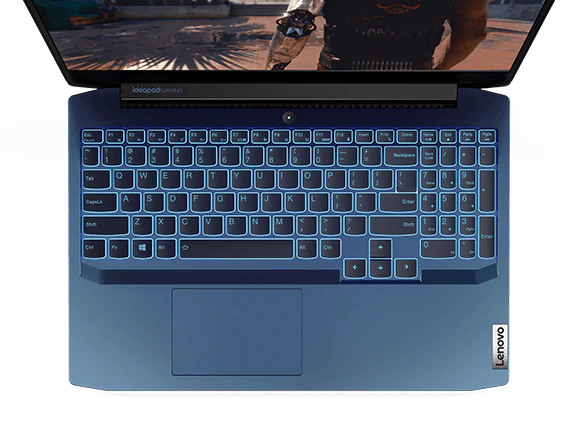 The keyboard panel is graced with a bright blue light underneath the caps which makes for an eye-pleasing experience. The keys, however, are closer to each other than what I'm used to, so there's a bit of adjustment period there. No biggie, just funny.
The laptop's display boasts an impressive 120Hz refresh rate capability though I rarely find myself enjoying my games at such level without paying the price in display quality. The laptop's GTX 1650Ti 4GB GPU provides a moderate engine at best and would accommodate most of the old games I threw at it rather comfortably as long as I keep in mind not to push it beyond moderate settings. Again, in case it's not already clear, this is not a powerful laptop. Anyone who thinks they can get this and enjoy goliath titles like Cyberpunk 2077 or RTS games on maxed settings, you need to walk away now or be realistic with the performance you're getting on this budget.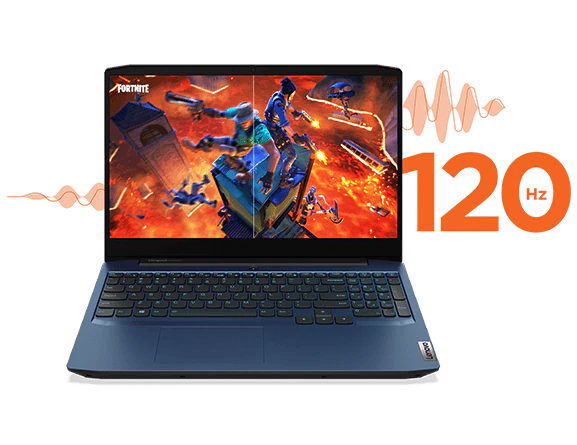 But despite lacking in raw power, this baby still gave me many hours worth of fun and experience in the gaming department. One of my running favourite titles, Rome Total War 2 ran on a relatively stable 50 fps before stuttering a little when full-scale combat takes place. Baldur's Gate 3 ran around the same with fewer hiccups. Hitman 2 was close to 50 fps consistently. Red Dead Redemption 2 around 25-30 FPS, more often on the 30s. And Witcher 3 around a respectable 40-45 FPS. These are all on 1080p resolution and the only mode the laptop could handle running smoothly on, anything beyond 1080p and the laptop starts running out of breath.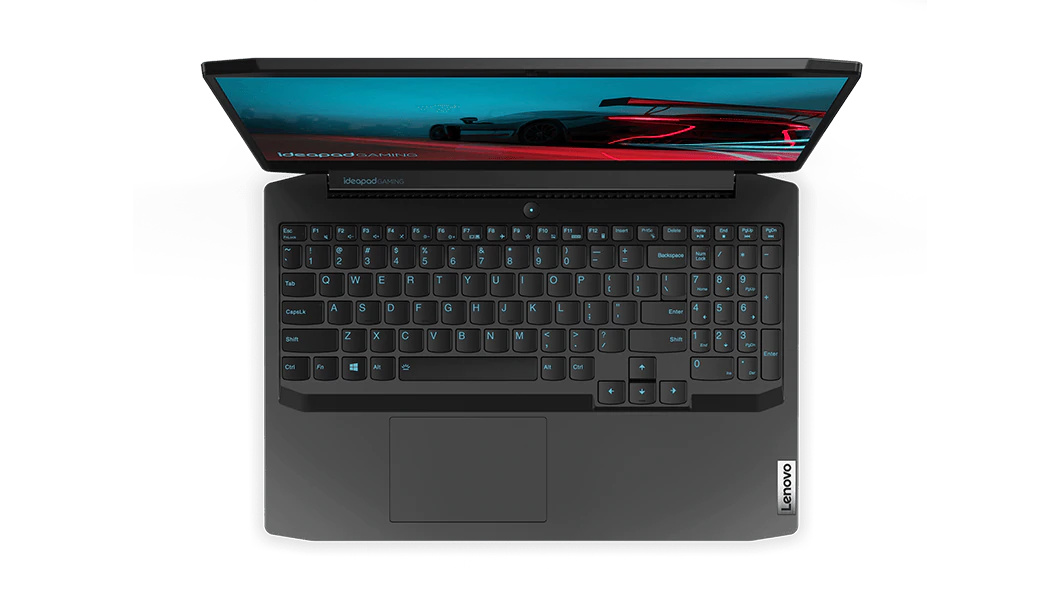 Looking at its price range, Lenovo is probably aiming at people who are looking to upgrade their work or college laptops while having the power unit to run some games on. On the work side of things, the laptop powered through my daily needs just fine – simple photoshopping, Ms Words, Excel, 15 Google Chrome tabs for reasons. Though I won't consider myself a heavyweight user, so I can't comment much on how far it can really go since I barely pushed it to its limits.
The price range and the payload that it carries makes the IdeaPad Gaming 3 one of the best candidates out there for those seeking for a gaming laptop on a budget. The hardware and performance are still considered entry-level but this baby will get you through your journey as long as you keep your demands reasonable.