During CES 2023, Lenovo unveiled its latest lineup of devices and solutions that focus on innovation and improving the user experience. From new form factors, beautiful design-led products, and innovative uses of AI, the new portfolio gives consumers and business users a more personalized technology experience.
Here is the list of item revealed during the event:
Yoga Portfolio
Crafted for the creatives to work and create content with ease, Lenovo introduces their all-new Yoga devices:
Yoga Book 9i
The all-new Yoga Book 9i is the first full-size dual-screen OLED laptop. It can help with multitasking by having 2 different screens displaying two files simultaneously for hyper-productivity. It features two 13.3-inch 2.8k OLED Puresight display with 100% DCI-P3 colour accuracy and Dolby Vision HDR.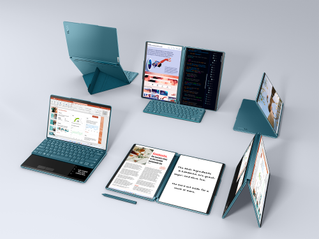 Yoga Book 9i also comes complete with a folio stand enabling users to work on the go more easily. A detachable Bluetooth® keyboard enhances the multi-tasking potential, as does the Lenovo-designed Smart Pen stylus which can be used to further enable and elevate productivity.
Yoga AIO 9i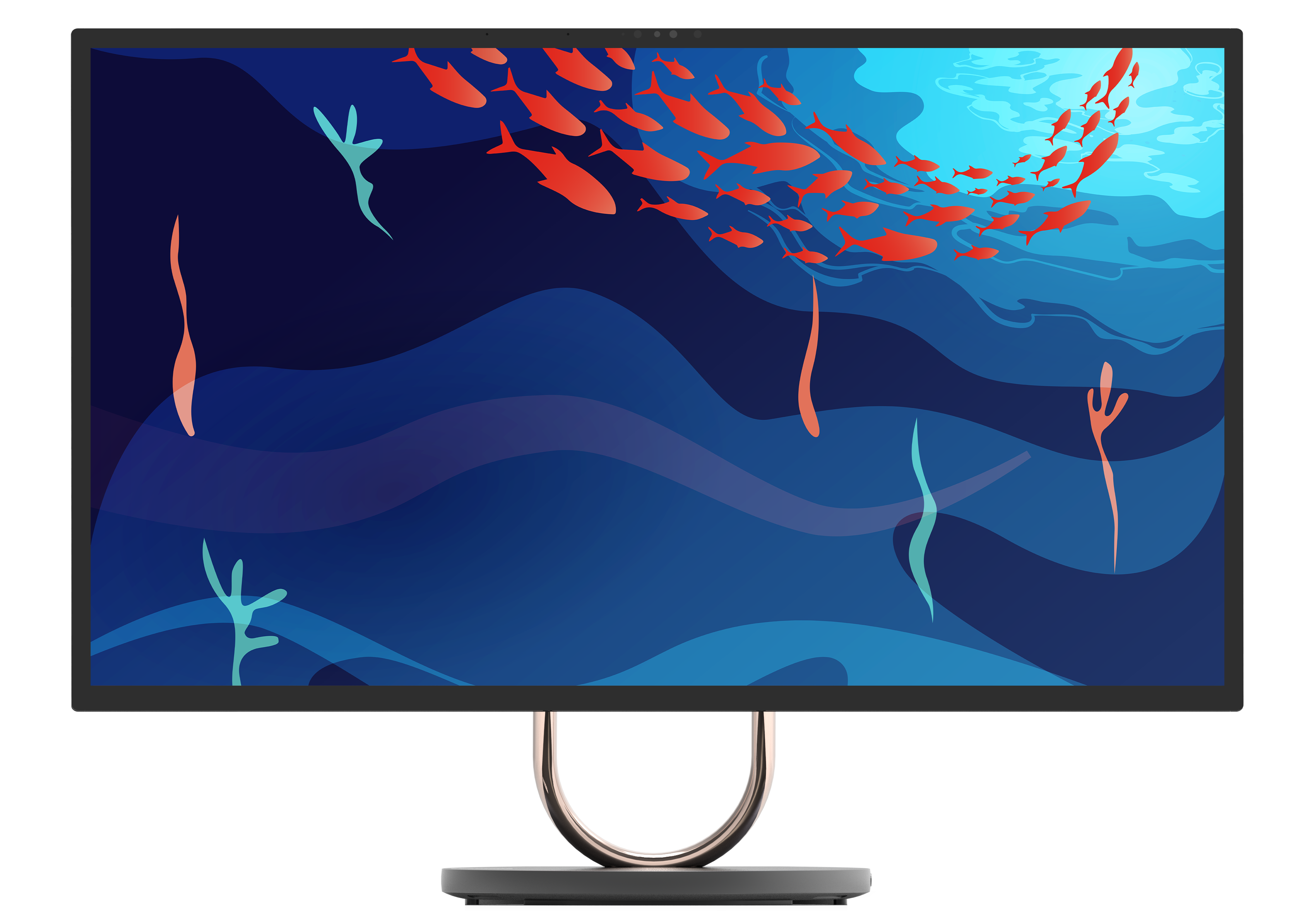 Crafted with creatives in mind, the new Yoga AIO 9i (32", 8) is a structural marvel beautifully engineered to serve as a striking centrepiece for nearly any workspace. It is a 31.5-inch, 3-side borderless, 4K 100% sRGB display which sits in a slim panel with metallic hinge that tilts to the desired angle. A true space saver, the discreet, air-ventilated base offers seven ports on its rear for better cable management, as well as a built-in wireless smartphone charger.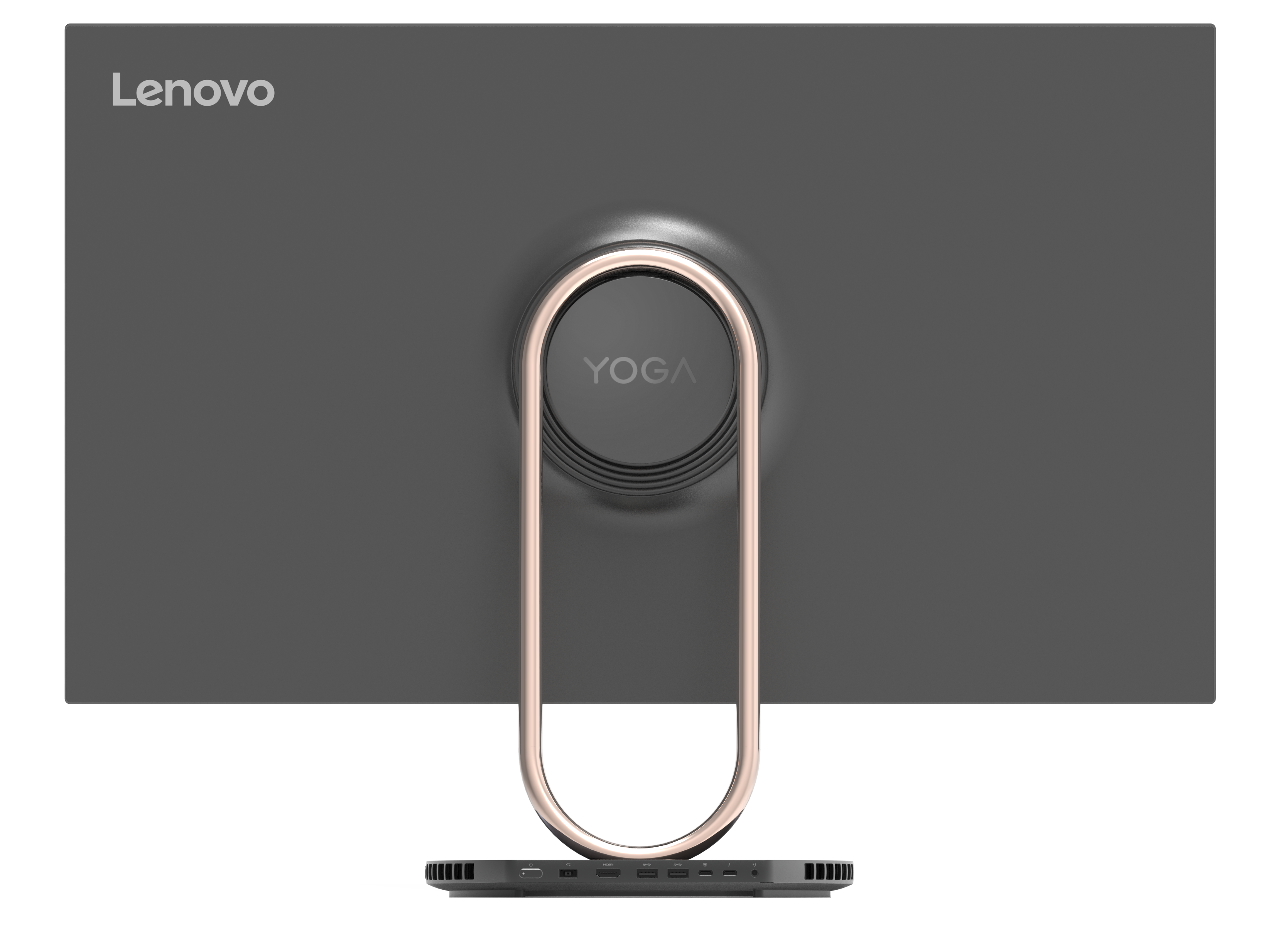 With up to the latest 13th Gen Intel Core i9 processors that can be paired with up to an NVIDIA® GeForce Next Gen Laptop GPU, the Yoga AIO 9i is powerful enough to handle graphic design with ease, as well as heavy photo/video editing and gaming. Enhancing both creativity and collaboration, this PC also offers four Harman Kardon® speakers, Dolby Atmos spatial audio, and an integrated 5MP infrared (IR) webcam with a built-in electric shutter and smart login capabilities.
Yoga Slim 6i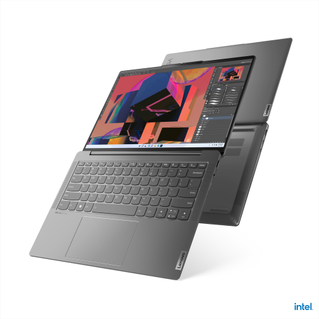 The new Yoga Slim 6i (14", 8), known as Lenovo Slim 7 (14", 8) in the U.S., offers those seeking inspiration an exquisitely designed portable yet powerful device. Thin, lightweight, and attractive, this laptop empowers users to work and create content with ease whether on the move or at home.
Refreshed Yoga 9i, Yoga Slim 7i Carbon & Yoga 6 (13", 8)

Lenovo also introduced refreshes of its Yoga 9i (14", 8) and Yoga Slim 7i Carbon (13", 8), both featuring up to 13th Gen Intel Core mobile processors, delivering an even more impressive performance to enhance versatility and productivity. Also, the latest, refreshed Yoga 6 (13", 8) laptop is power-forward and refreshed with the latest AMD Ryzen™ 7000 series processors and enhanced battery to handle longer remote work sessions.
Legion Portfolio
Lenovo debuts the new Lenovo LA AI chip, the world's first dedicated AI chip on a gaming laptop installed on the new Legion devices:
Legion Pro 7 and 7i (16″, 8)
The powerhouse 16-inch Lenovo Legion Pro 7i and Lenovo Legion Pro 7 come equipped with an option of the latest 13th Gen Intel Core processors or AMD Ryzen 7000 Series processors, and up to the latest NVIDIA GeForce RTX 40 Series Laptop GPUs.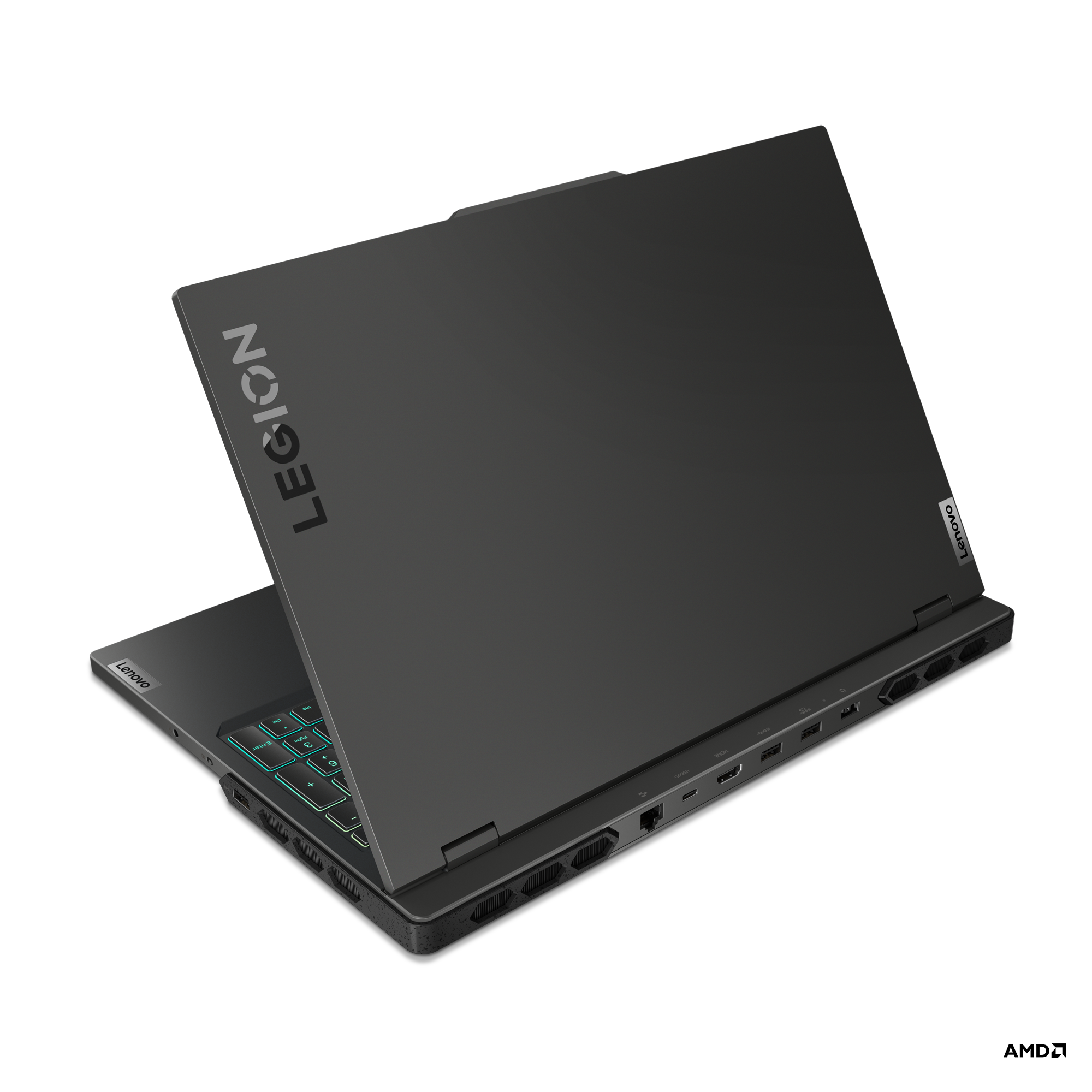 It features Lenovo PureSight Gaming Display with 16:10 WQXGA 2560×1600 display that supports up to a 240Hz variable refresh rate. Harness this power at the fingertips with the Lenovo Legion TrueStrike keyboard, backlit by Lenovo Legion Spectrum per-key RGB customizable lighting.
Legion Pro 5 and 5i (16″, 8)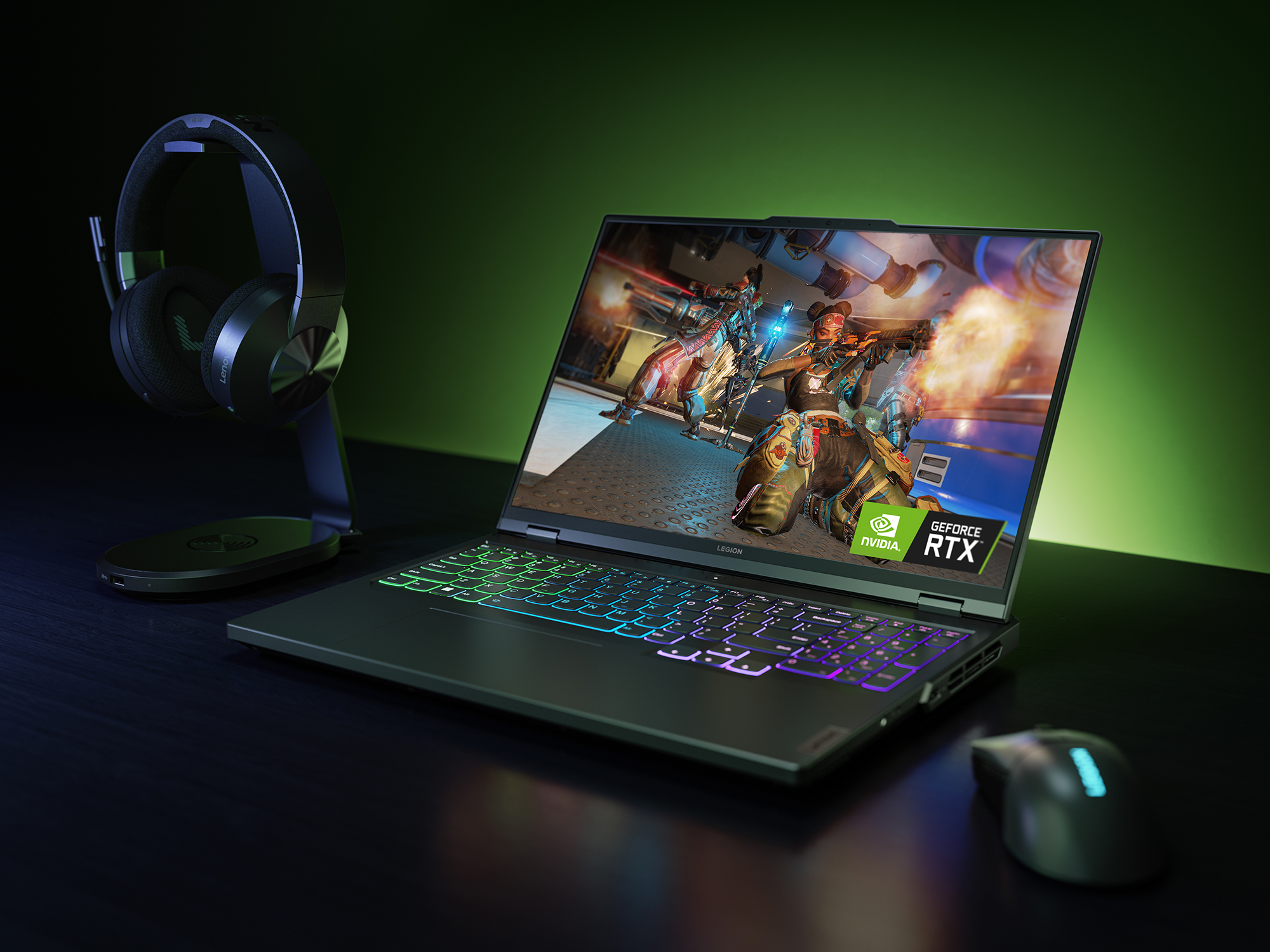 When there can only be one PC to handle all-day work and play, look no further than the 16-inch Lenovo Legion Pro 5i and Lenovo Legion Pro 5. Its esports styling hints at the gaming powerhouse at its heart, available with either a 13th Gen Intel Core or AMD Ryzen 7000 Series processor and up to an NVIDIA GeForce RTX 4070 Laptop GPU that empowers winners to compete at the highest levels.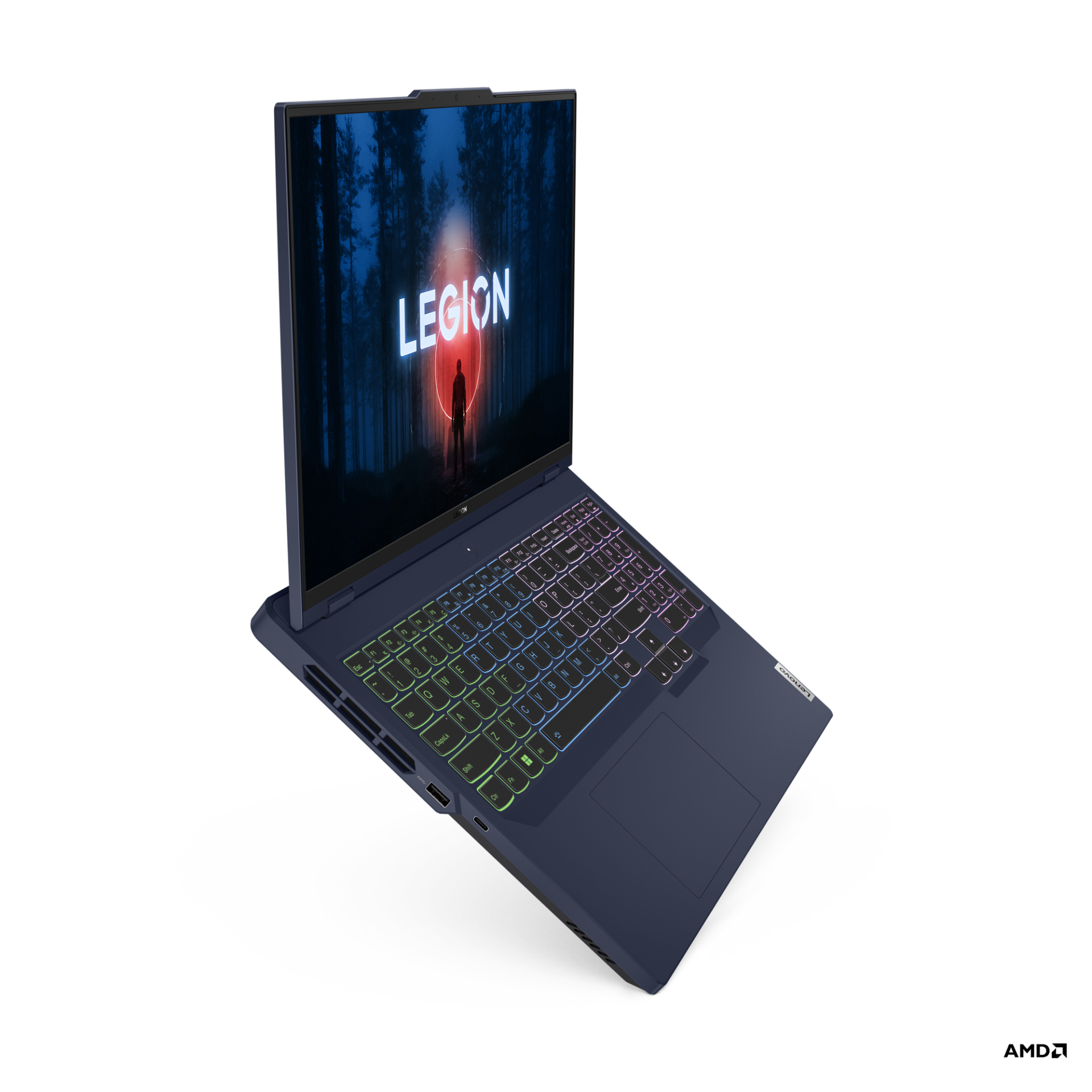 Under the Lenovo Legion Pro 5i and Lenovo Legion Pro 5's hood is brought to life on the 16-inch Lenovo PureSight Gaming Display at 16:10 WQXGA with up to 240Hz variable refresh rate, while the Lenovo Legion Spectrum 4-zone RGB TrueStrike keyboard immerses the user even further into the action. For a sleeker look, the TrueStrike keyboard is also available in white backlighting.
ThinkBook Portfolio
Lenovo has also expanded with their latest innovative line of ThinkBook laptops:
ThinkBook Plus Twist
The new ThinkBook Plus Twist reinvents the category by integrating an innovative rotating dual display that offers multimode versatility while enhancing the user experience in multiple areas that has created a unique laptop for a new generation.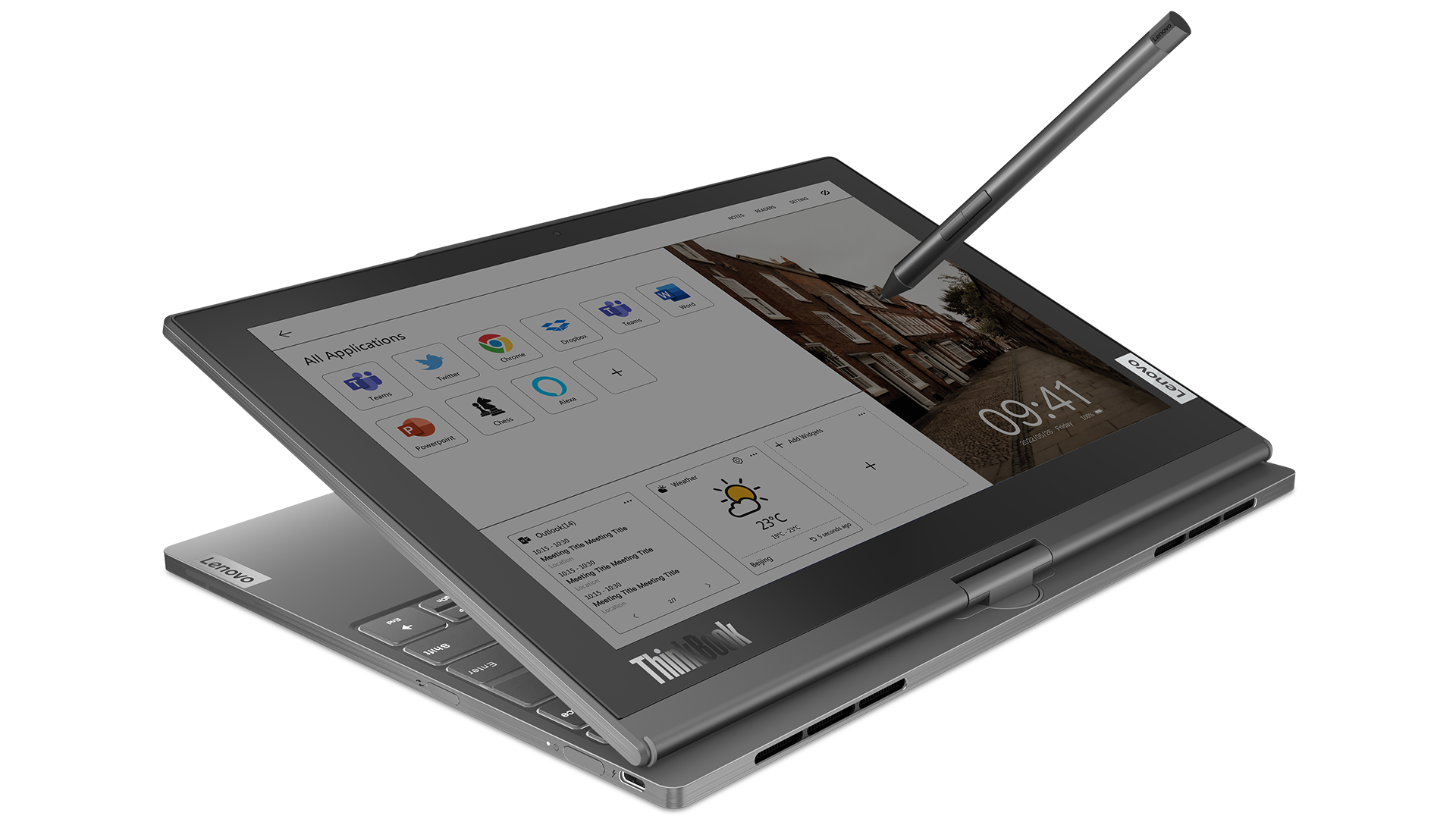 While maintaining the core attributes of ThinkBook Plus Gen 2, Lenovo's design and engineering teams listened to customer feedback and user insights to implement numerous improvements and innovations for ThinkBook Plus Twist:
Latest 13th Gen Intel Core processors
New narrow-bezel 13.3-inch 2.8K OLED display with touch glass and twist hinge
New front-lit colorful 12-inch e-Ink display on top cover with improved 12Hz refresh rate and touch glass
Intel Wi-Fi 6E1 improves wireless connectivity performance and stability on supported networks
Full size pen support on OLED and e-Ink displays with up to 18 months battery life
ThinkBook 16p Gen 4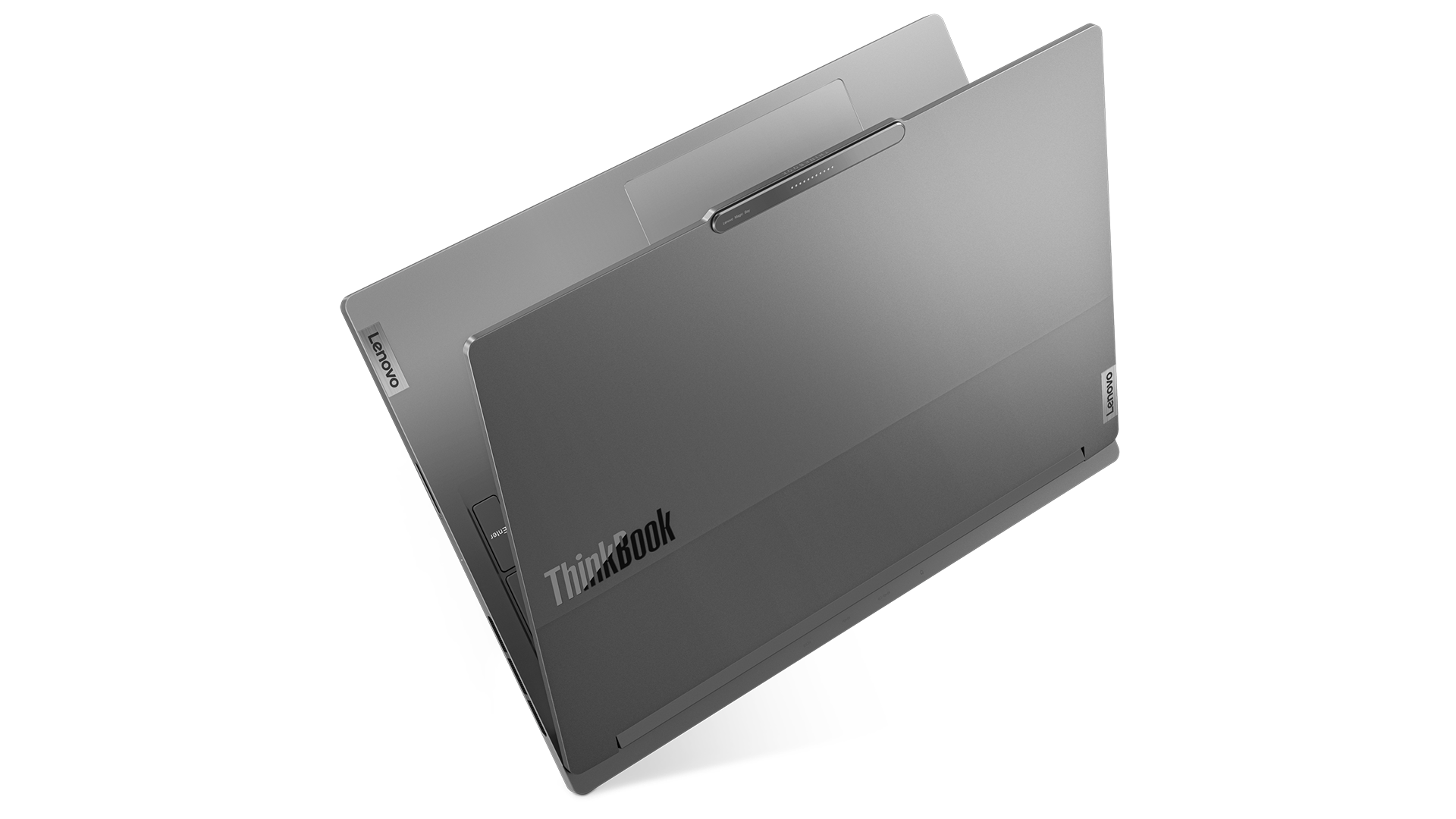 ThinkBook 16p Gen 4 with optional Lenovo Magic Bay accessories delivers on power and productivity in spades. A quick glance at the technical specifications confirms its performance credentials. The latest 13th gen Intel Core H-series processors with optional discrete graphics up to NVIDIA GeForce RTX 4060, display options up to a 165hz 3.2K 16-inch panel with Dolby Vision® support, DDR5 memory and dual SSD support with up to 2TB of storage2 makes this the most powerful ThinkBook yet, ideal for high intensity workloads, image and video processing, and gaming during those precious downtime moments.
Project Chronos
Lenovo's Project Chronos is a new technology that captures a user's movement and enables them to interact in 3D virtual worlds without glasses or wearables. Instead, the user's movement is captured via an advanced depth camera that replicates their real-time actions within a 3D-rendered virtual environment, displaying it on a monitor in their home with a DP or HDMI port, like a TV or large PC screen. Once their avatar is created, the user can control it using only their gestures, movements, posture, and even facial expressions, and see it rendered on screen in near-real time.
Tablets
Focusing on improving the user experience, Lenovo introduces its latest tablets:
Lenovo Tab Extreme
Breaking the mould on what is considered a premium tablet, Lenovo introduced its biggest and most powerful tablet yet, the 14.5-inch Lenovo Tab Extreme. This device goes beyond what's expected to deliver more of everything, with covetable features and thoughtful innovations that elevate entertainment and productivity.
Starting with its 3K OLED display with DCI-P3 colour gamut and up to 120Hz refresh rate, this tablet can serve as a private home theatre in practically any room of the house. As for audio, Dolby Atmos and an impressive set of eight high-performance JBL 4-channel speakers evenly split between woofers and tweeters create a dynamic, spatial audio experience.
Lenovo Smart Paper
Note-taking is a necessity for many but can be considered cumbersome to our modern lifestyles where travelling light is prioritized, where paper can pile up to be heavy, and environmental considerations are top of mind. Nevertheless, there are professions and students that prefer natural and intuitive writing by hand over typing. To create a new, but familiar, experience for the prolific note-taker, Lenovo introduced Lenovo Smart Paper, its evolved entry into the digital notepad space.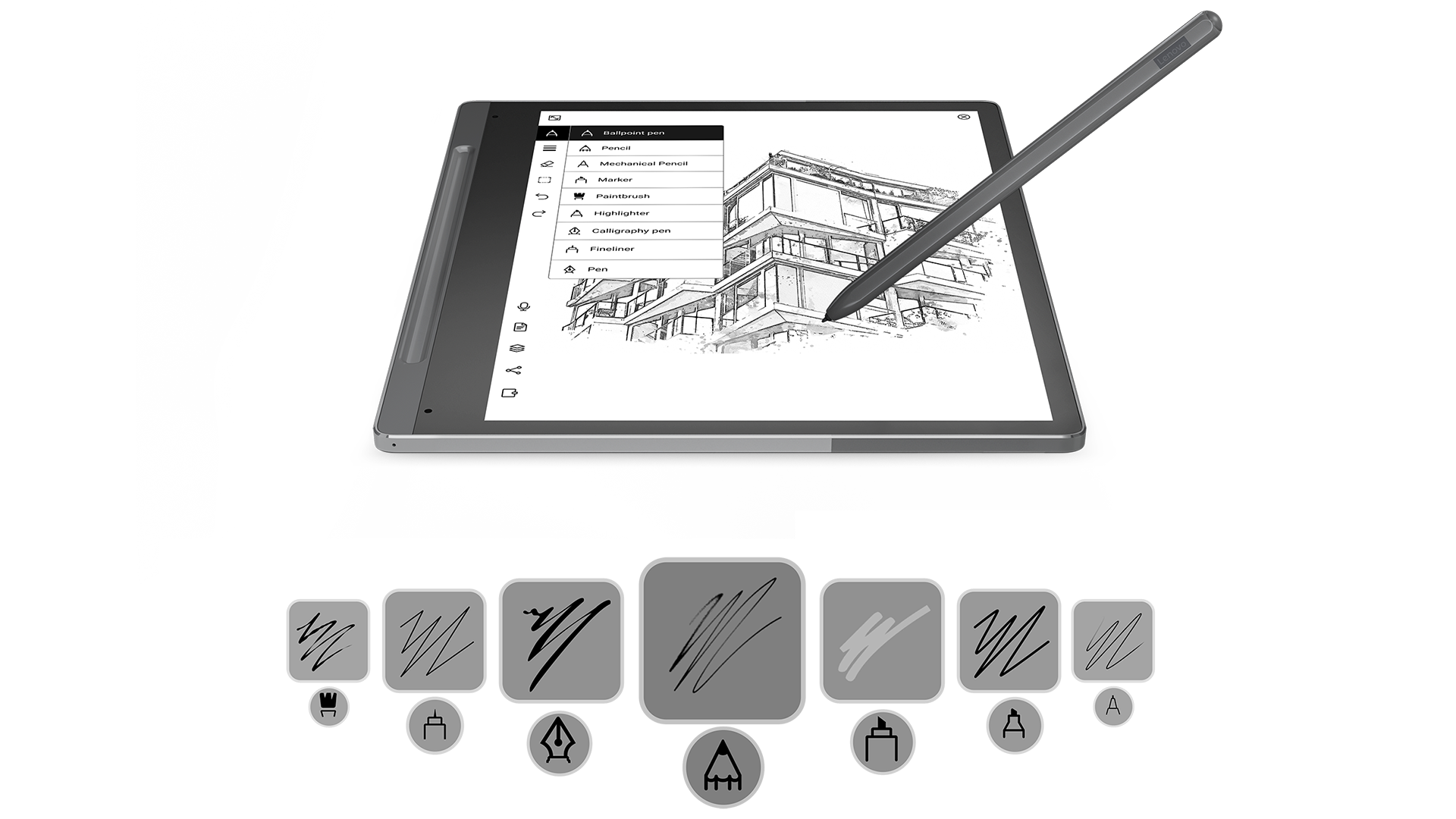 Easy to hold and carry, the Lenovo Smart Paper is a slim 10.3-inch, anti-glare E-Ink touch display that is housed in a lightweight, all-metal casing that's sure to free up some space in one's backpack. Leveraging the wonders of E-Ink technology, this digital notepad gives users the pen-on-paper feel they're accustomed to, along with smart features that optimize their productivity in unexpected ways.
ThinkPhone by Motorola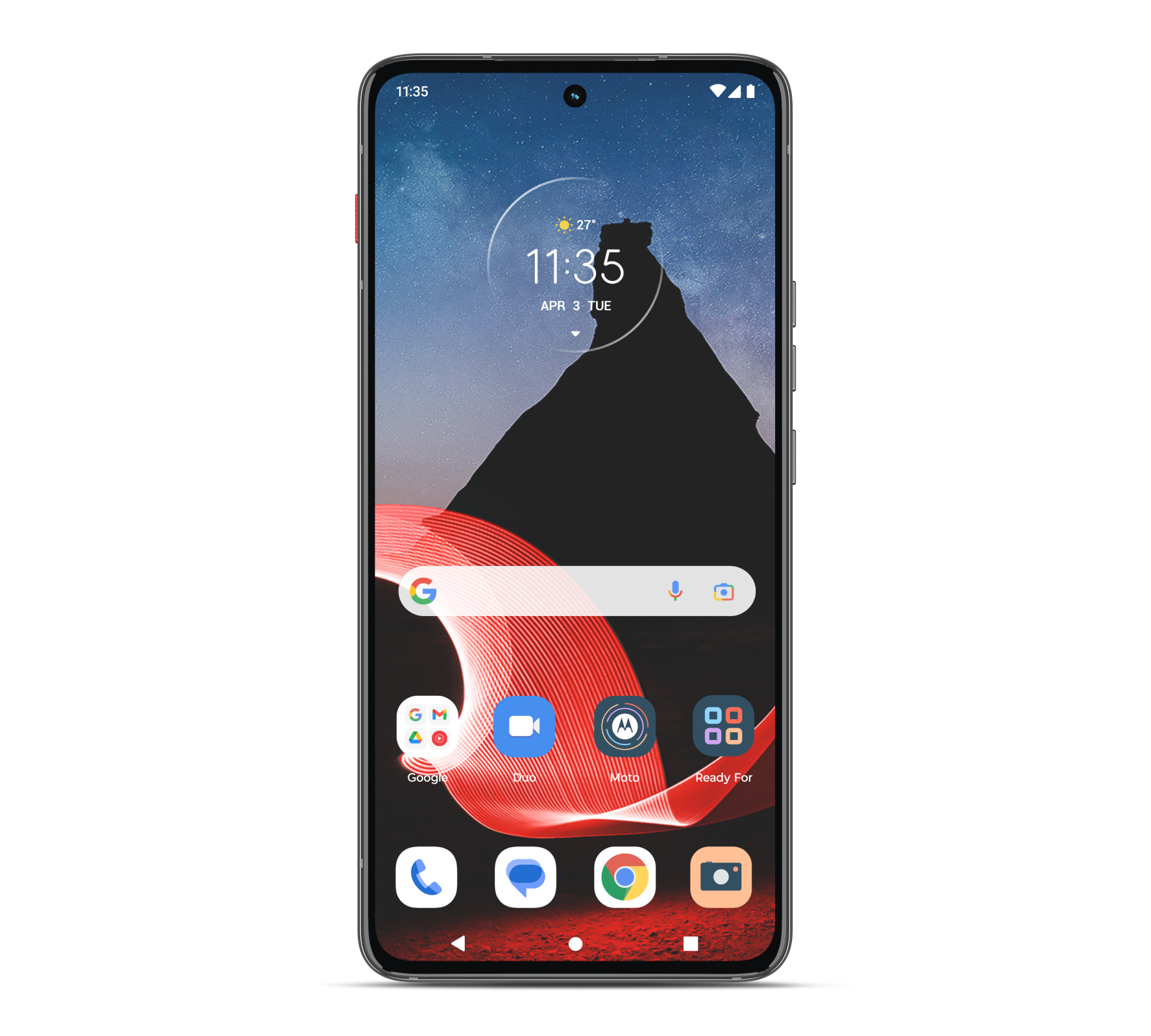 Meet the Lenovo ThinkPhone by Motorola, which is engineered to bring businesses a smartphone experience with the same trusted quality and reliability present on every Lenovo Think-branded device. For years, ThinkPad has been about solving customer problems through innovative technology, trusted quality and purposeful design; and today, to celebrate this heritage as Lenovo marks the 30th anniversary of ThinkPad, Motorola is delighted to bring the ThinkPhone, the best companion to a ThinkPad.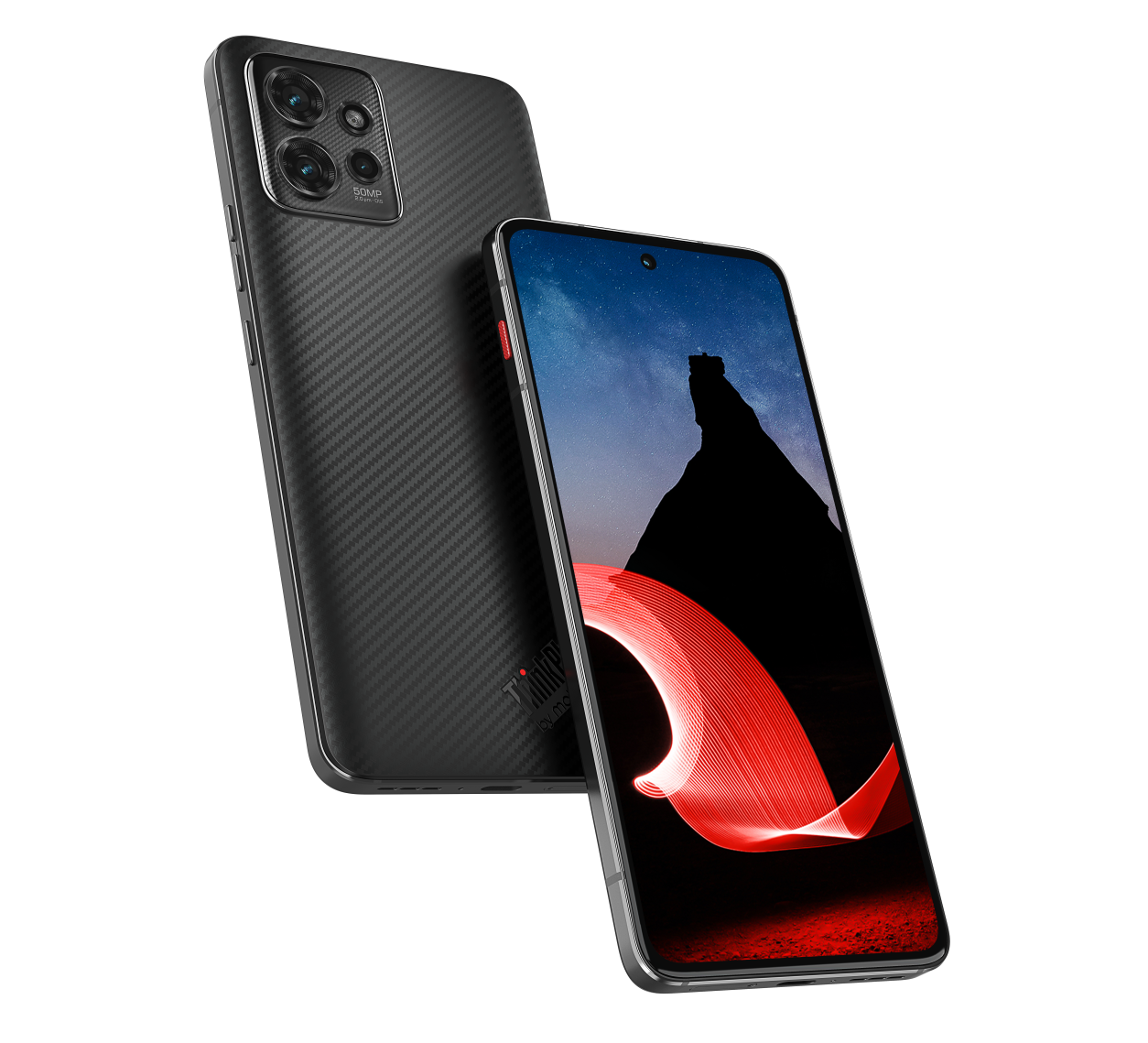 Lenovo ThinkPhone by Motorola introduces Think 2 Think connectivity powered by Ready For, a set of productivity experiences that allows business end users to enjoy seamless device integration between ThinkPhone and a ThinkPad. The Think 2 Think experiences include:
Instant Connect: Phone and PC seamlessly discover when nearby and connect over WiFi.
Unified Clipboard: Seamlessly transfer copied text or recent photos, scanned documents and videos between devices by pasting into any app on the destination device.
Unified Notifications: Phone notifications instantly appear on the Windows Action Center. Clicking a notification auto-launches the corresponding phone app on the PC's screen.
File Drop: Easily drag and drop files between ThinkPhone and PC.
App Streaming: Open any Android application directly on a PC.
Advanced Webcam: Take advantage of the powerful ThinkPhone cameras and AI capabilities, seamlessly using it as your webcam for all your video calls.