In a highly anticipated announcement, AMD has taken the gaming world by storm with the revelation of their cutting-edge graphics processing units – the AMD Radeon RX 7700XT and RX 7800XT. Set to hit the shelves on September 6th of this year, these GPUs are poised to revolutionize the gaming and streaming experience for enthusiasts seeking an upgrade in their 1440p resolution gameplay.
AMD's new releases are much more than just hardware updates; they signify a monumental stride towards advanced gaming performance. Both the RX 7700XT and RX 7800XT boast the ability to consistently achieve over 60 frames per second on the latest AAA gaming titles, delivering an unparalleled gaming experience that users have been eagerly awaiting.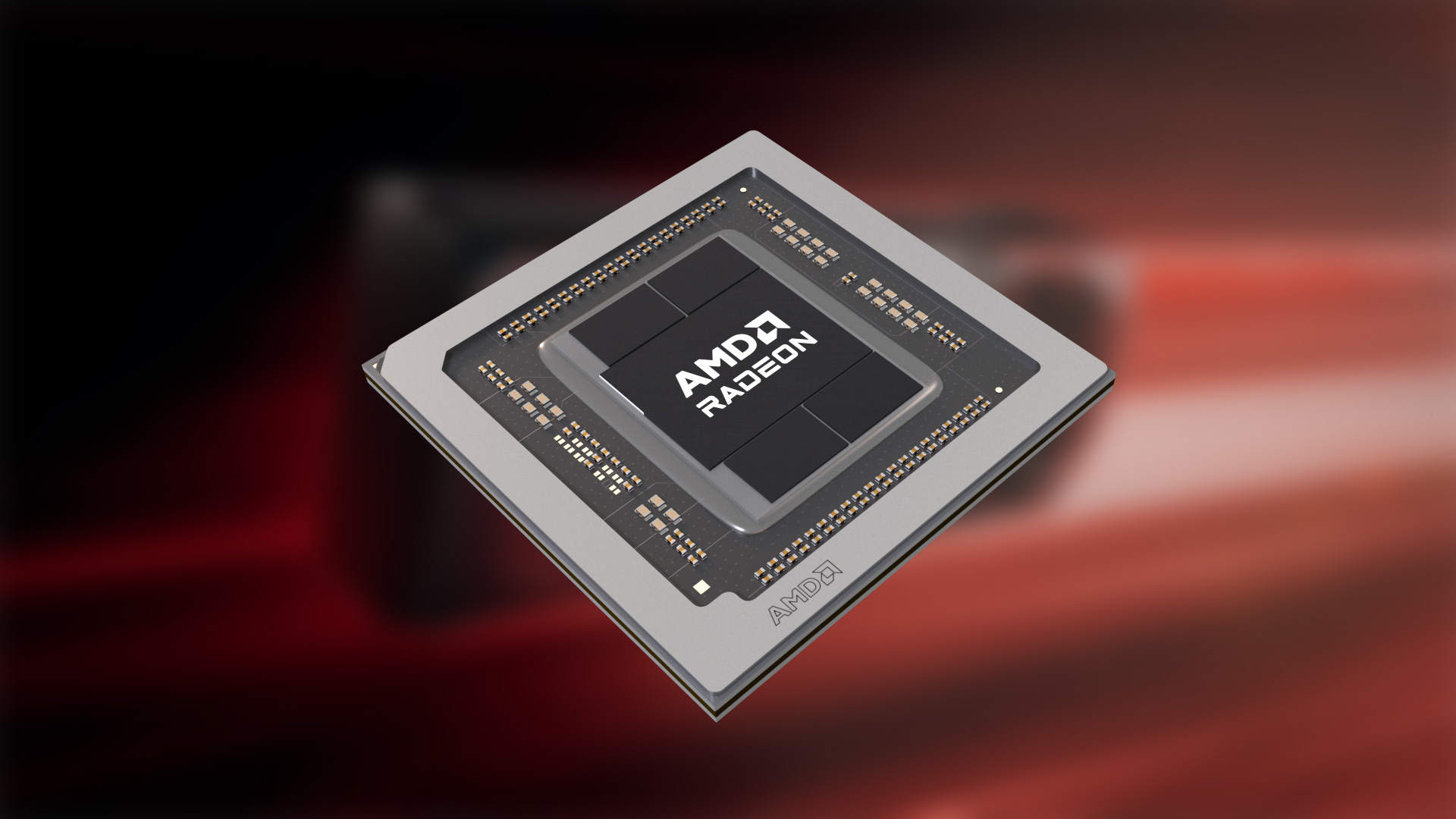 The AMD Radeon RX 7700XT features an impressive 12GB of VRAM, coupled with a 192Bit Memory Interface, and a rapid 432 GB/s Memory Bandwidth. Meanwhile, the RX 7800XT goes even further with a staggering 16GB of VRAM, a 256Bit Memory Interface, and an astonishing 624 GB/s Memory Bandwidth. These technical specifications are set to redefine what gamers can expect from their hardware.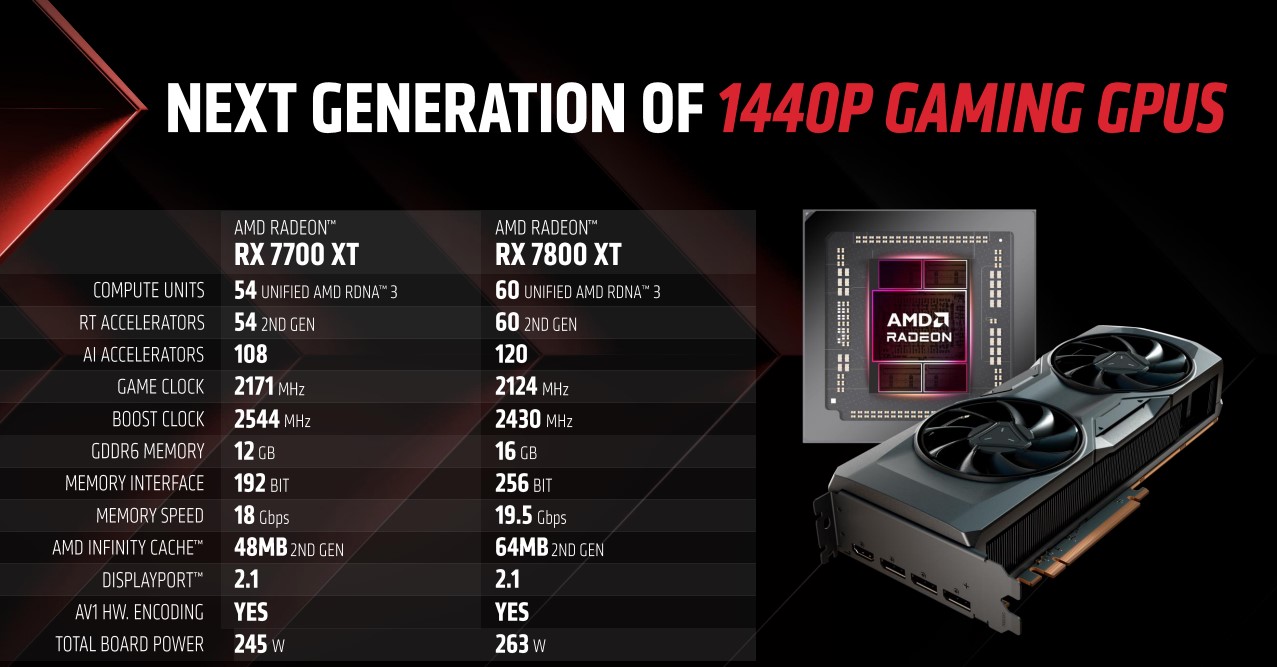 In a bold move, AMD has positioned the RX 7700XT to go head-to-head with the NVIDIA RTX 4060Ti 16GB, while the RX 7800XT takes on the formidable challenge of competing with the RTX 4070. Impressively, both AMD GPUs are anticipated to outperform their NVIDIA rivals, with the RX 7800XT taking an additional leap forward with its higher VRAM capacity.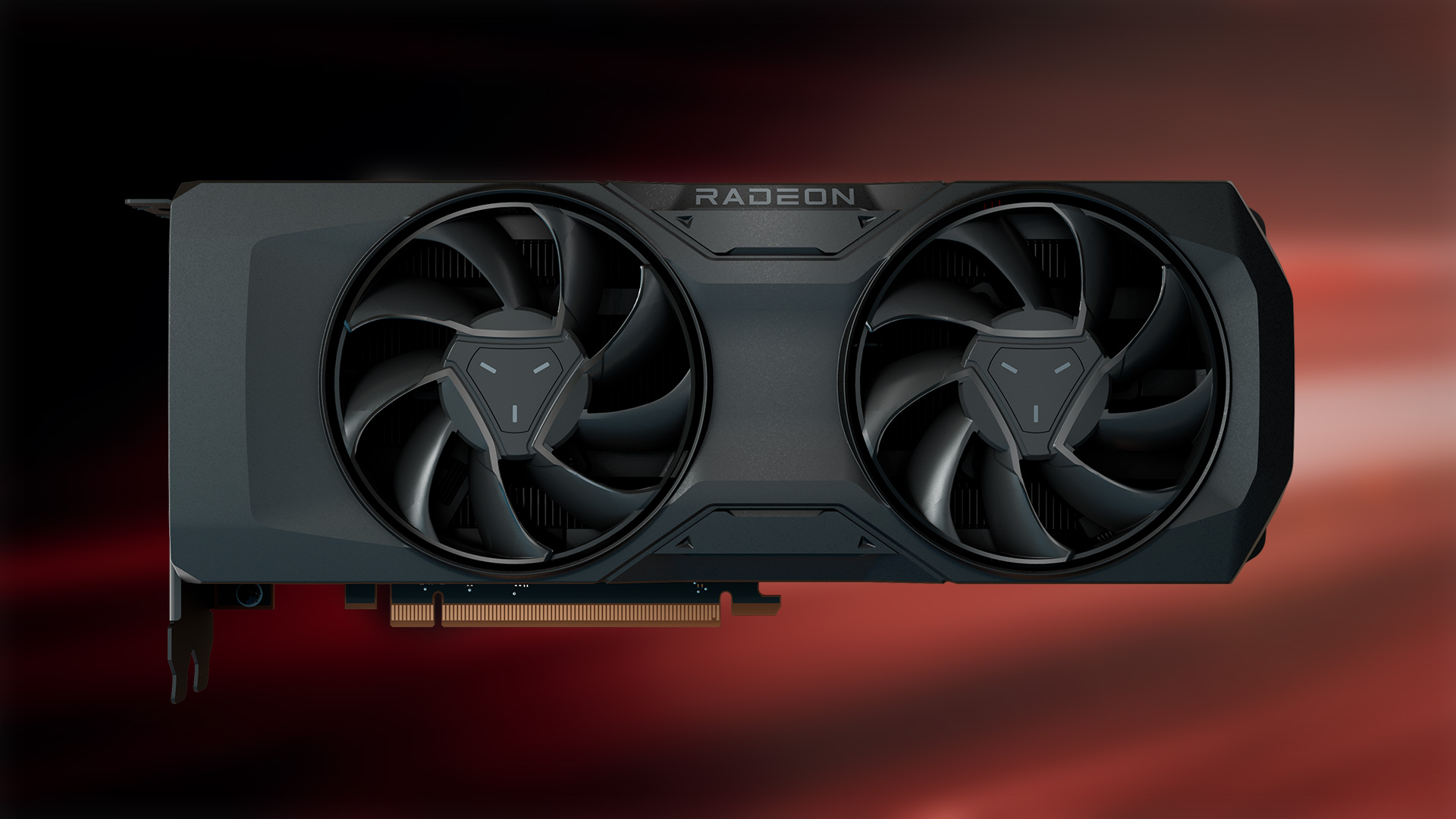 But it's not just the hardware that's turning heads. AMD has also made groundbreaking strides in software technology. The announcement of FidelityFX Super Resolution (FSR) and its successive iterations, FSR2 and the upcoming FSR3, has shaken the industry. With support for up to 300 games, including titles yet to be released, FSR technology promises enhanced frame rates and unparalleled visual fidelity. FSR3, which will cater to the RX 7000 series as well as predecessors RX 5000 and RX 6000 series, introduces a whole new level of performance boost. AMD Fluid Motion Frames and AMD Anti-Lag+ integration into FSR3 is set to uplift gaming experiences like never before.
AMD HYPR-RX, a new feature unveiled alongside FSR3, simplifies performance improvements for beginners. With AMD Radeon Boost, AMD Radeon Anti-Lag+, and AMD Radeon Super Resolution integrated into a single-click solution, HYPR-RX enhances the gaming experience across all applications. The best part? HYPR-RX operates at the driver level, ensuring universal accessibility.
Furthermore, AMD has introduced a suite of other features that promise to redefine gaming technology. AMD SmartAccess Memory (SAM) improves data transfer speeds, AMD Noise Suppression creates an immersive soundscape, and AV1 Next Gen Streaming software offers unprecedented streaming quality.
To sweeten the deal, AMD has announced that every purchase of the upcoming RX 7700XT and RX 7800XT will include a copy of the highly anticipated game "Starfield," ensuring that users can immediately put their new hardware to the test.
As the gaming world eagerly awaits the September 6th launch, it's evident that AMD's dedication to pushing the boundaries of gaming technology is set to provide an unrivaled gaming experience for enthusiasts worldwide. The future of gaming has arrived, and it's powered by AMD.