Any serious gamer should own a sturdy headset in the world of gaming peripherals. A well-received successor, the HyperX Cloud Stinger 2 priced at RM219, promises to combine comfort, audio quality, and affordability. We'll examine every feature of this gaming headset in-depth in this review, including its comfort, design, audio output, and microphone and overall compatibility.
Design & Comfort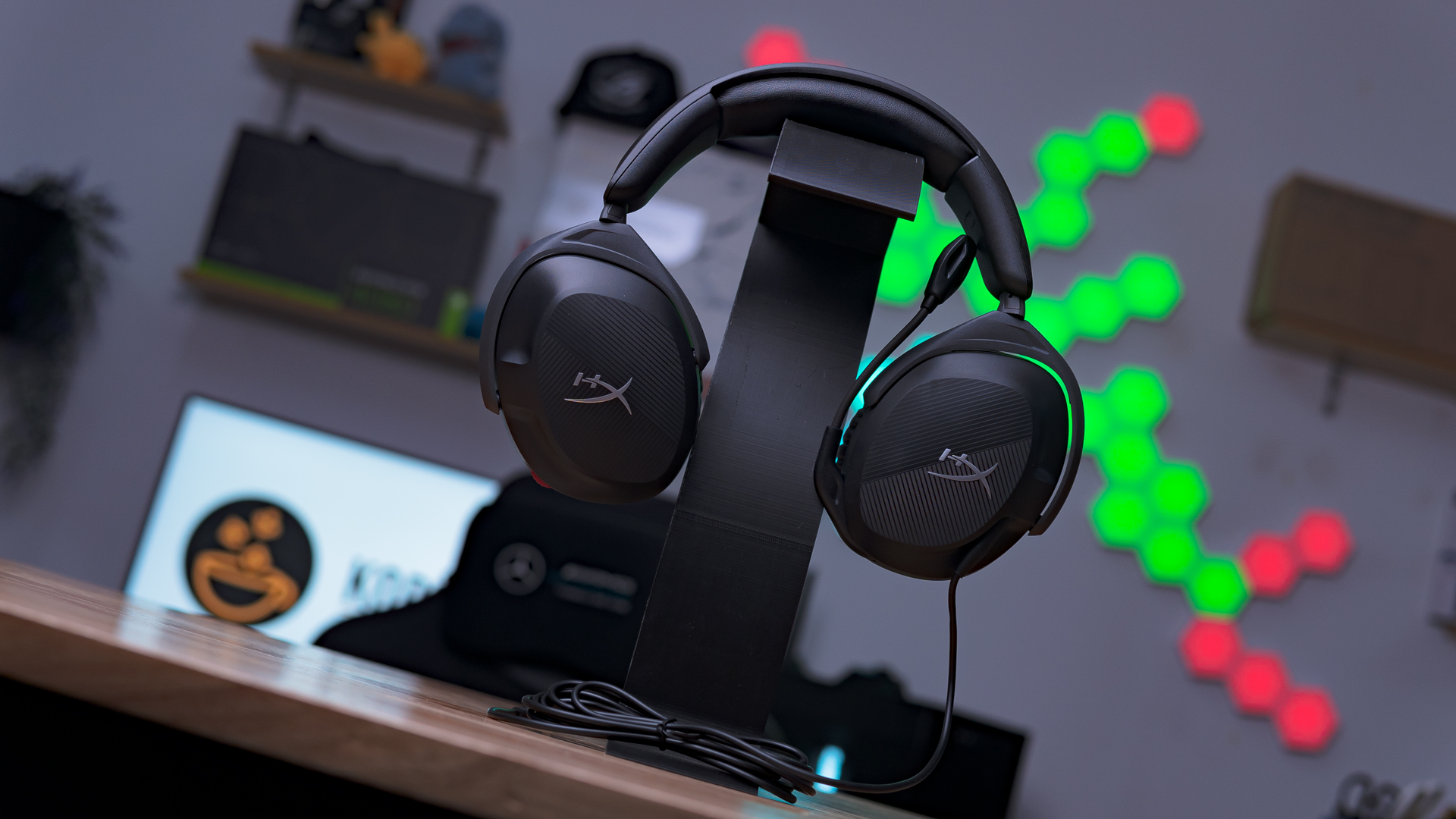 The HyperX Cloud Stinger 2 maintains the brand's distinctive understated aesthetic, choosing a slick matte finish and understated branding. This headset is adaptable for both gaming setups and everyday use because it doesn't have flashy aesthetics that scream "gamer.". However, its dedication to comfort is what stands out right away.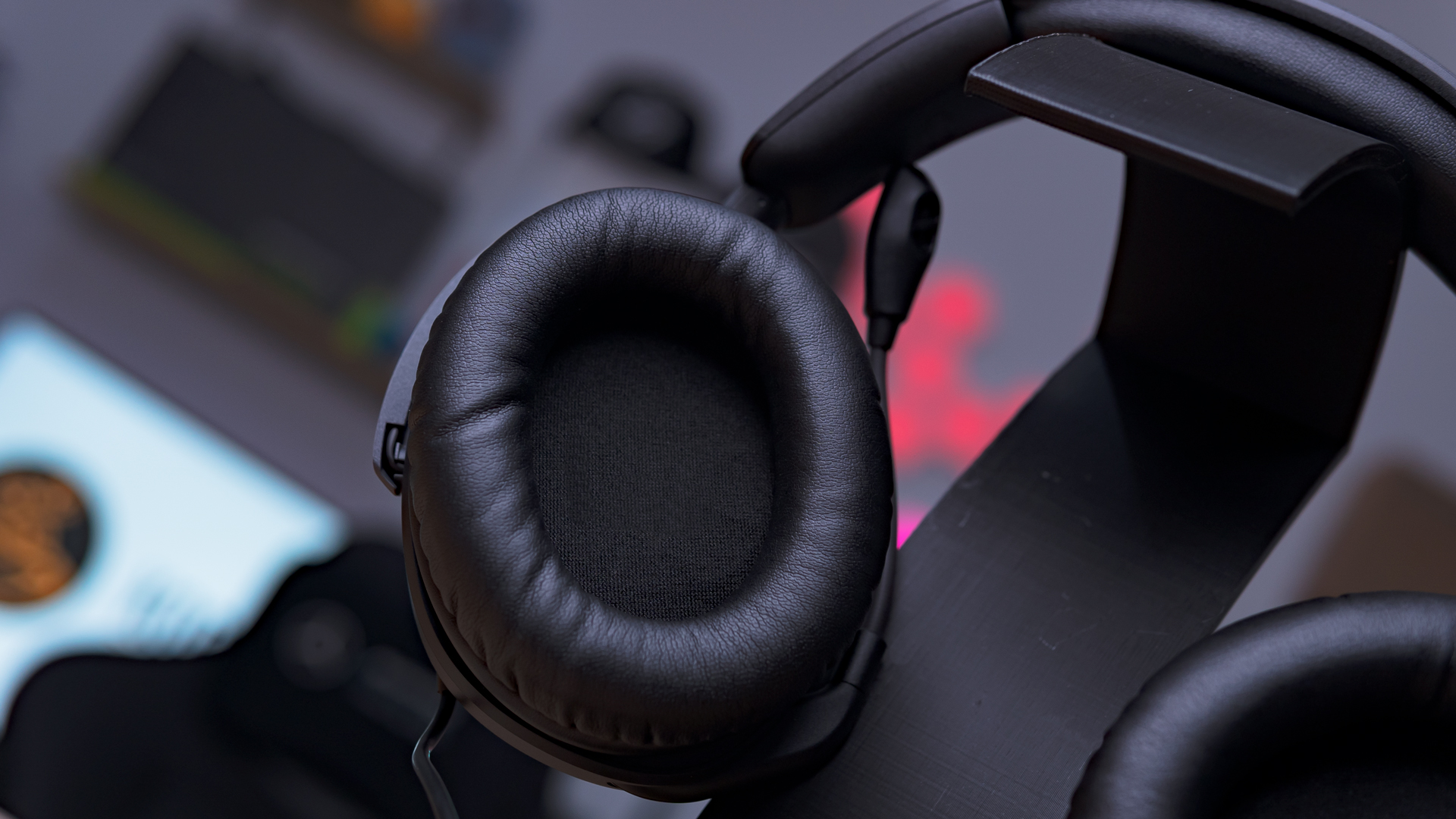 A comfortable headset is essential to avoid fatigue because gaming sessions can last for hours at a time. With its memory foam ear cushions, the Cloud Stinger 2 allays this worry. Long-term gaming discomfort is effectively decreased by the plush, cushioned feel that these cushions offer against the ears. Additionally, the steel sliders' adjustability allows users to find their ideal fit, preventing unneeded slippage during intense gaming sessions. Even during extended gaming sessions, players won't feel any strain on their neck or head thanks to the lightweight design.
Audio Quality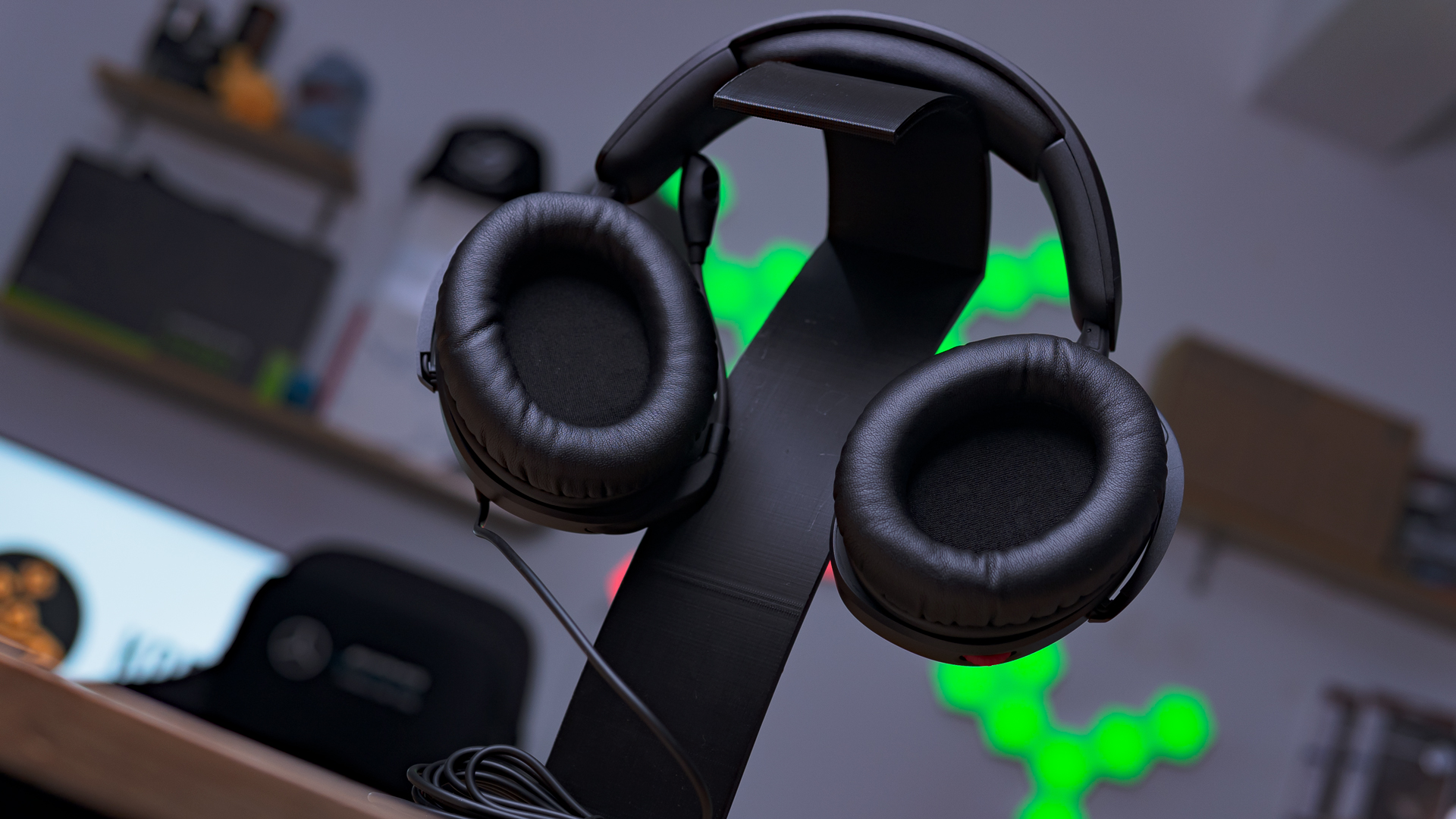 The Cloud Stinger 2 excels in the area of sound quality, which is crucial for gaming. This headset produces a powerful audio experience thanks to its 50mm drivers. Deep bass, crisp mids, and highs are all mixed together in the audio profile to create harmony. This balance makes sure that the dialogue, music, and sound effects in video games are all accurately portrayed, enabling an immersive gaming experience in a variety of game genres.
The virtual 7.1 surround sound is one of the unique features. This feature improves immersion by giving a stronger sense of directional audio, though it does not completely replace dedicated surround sound setups. As identifying the source of sounds can mean the difference between winning and losing in competitive gaming, it is especially helpful.
Microphone Quality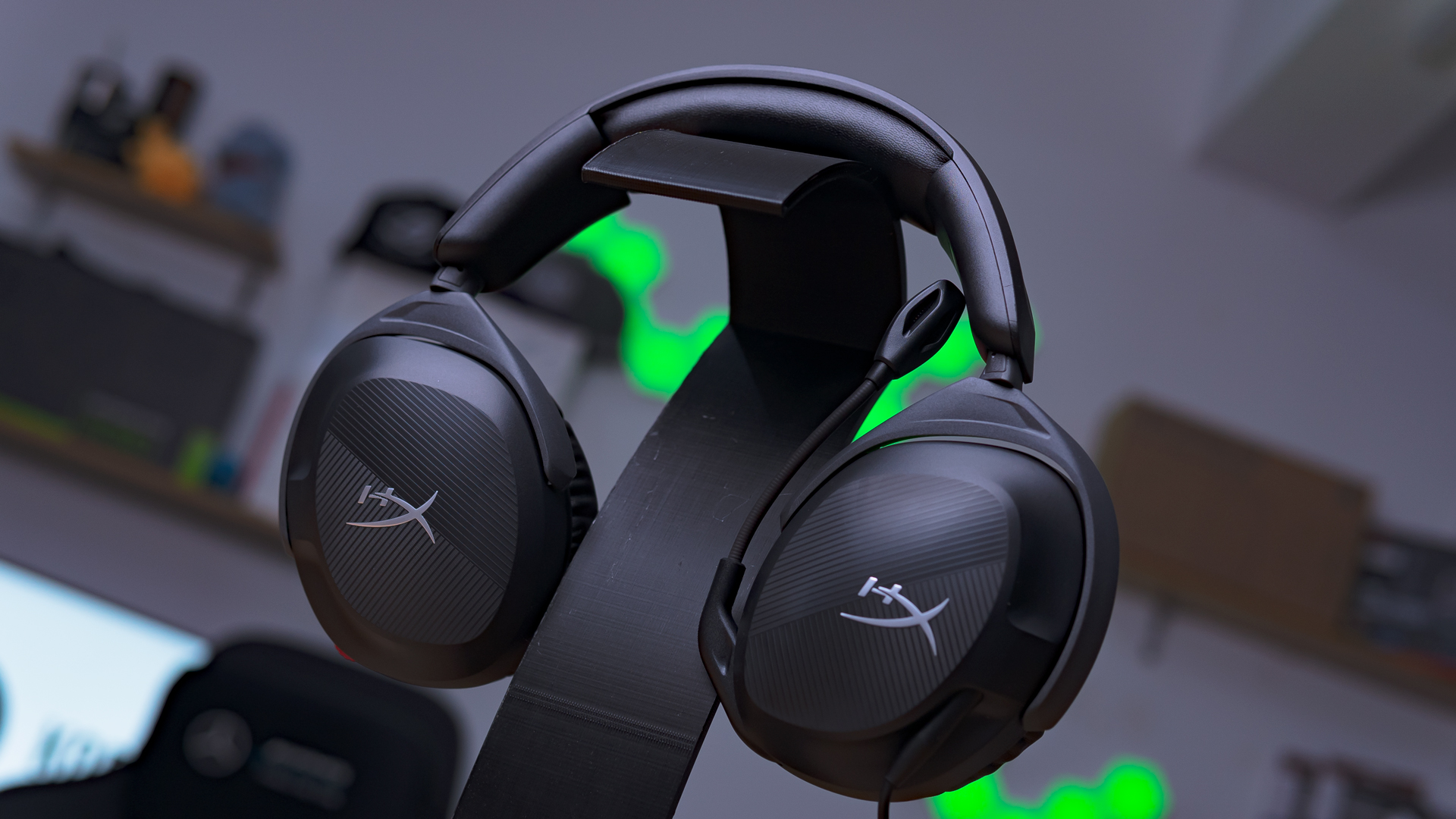 In multiplayer video games, communication can succeed or fail depending on the gaming headset's microphone quality. The Cloud Stinger 2's microphone has undergone significant upgrades from HyperX, enabling crystal-clear and productive communication. Background noise can be annoying, especially in noisy settings, but this microphone's noise-canceling features help block out unwanted sounds. As a result, your teammates will be able to hear your commands clearly and clearly.
The ability to mute the microphone by rotating it is a simple but useful addition. With this feature, players can quickly muffle the microphone by simply rotating it upward, making it simple to manage audio input while playing or when stepping away from the computer.
Durability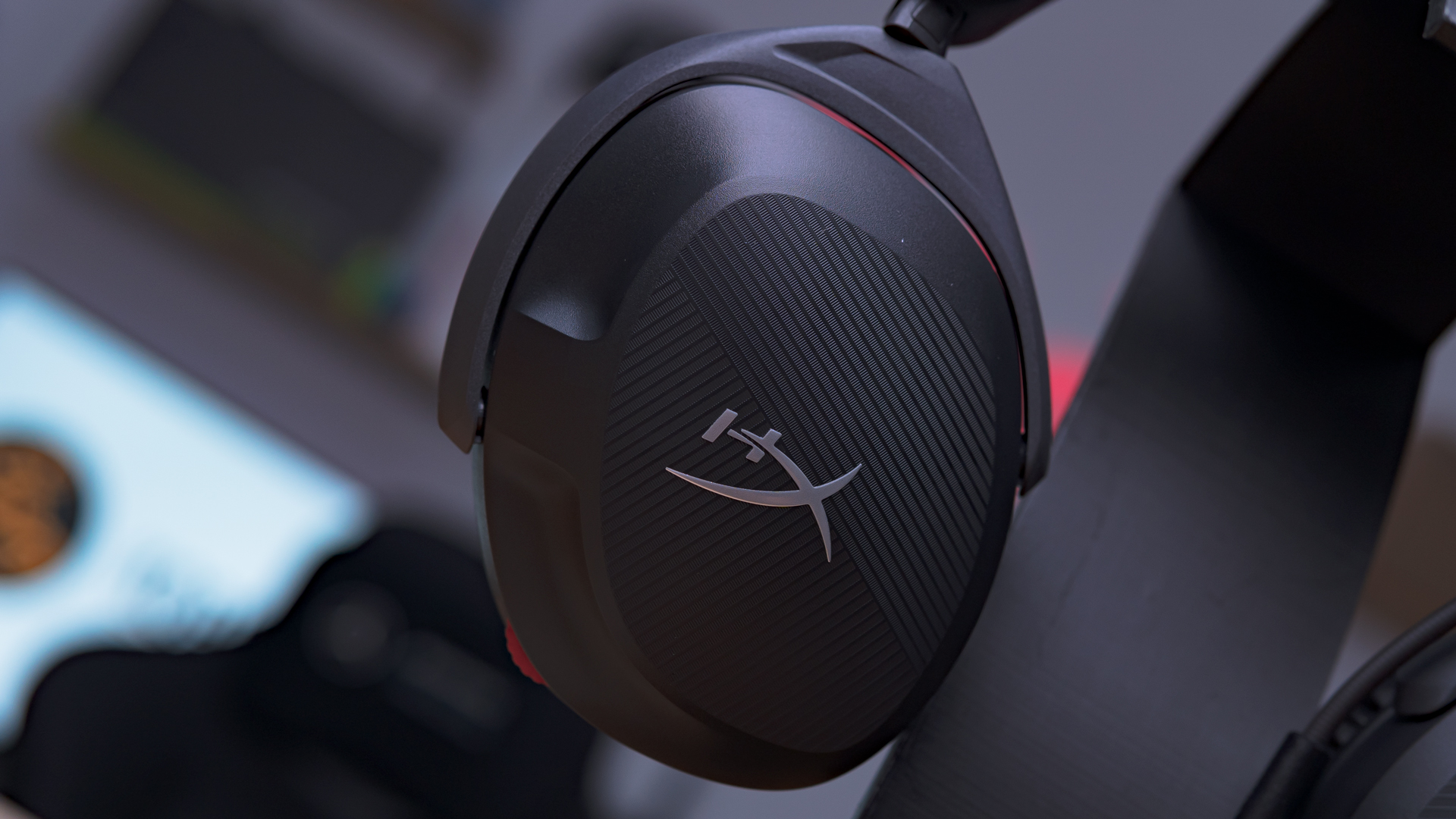 The Cloud Stinger 2 sacrifices build quality while excelling in comfort and audio quality. Since plastic components make up the majority of the headset's construction, its long-term durability may be questioned. However, it's crucial to take the headset's price into account when assessing the build quality. The Cloud Stinger 2 is priced affordably, and the quality of its building materials supports this positioning.
Although the materials chosen by HyperX don't necessarily indicate a poor build quality, it's important to set reasonable expectations. Players who demand a more durable construction might have to look into more expensive options. However, considering its target market and price range, the Cloud Stinger 2's build quality is respectable and appropriate for light to moderate usage.
Compatibility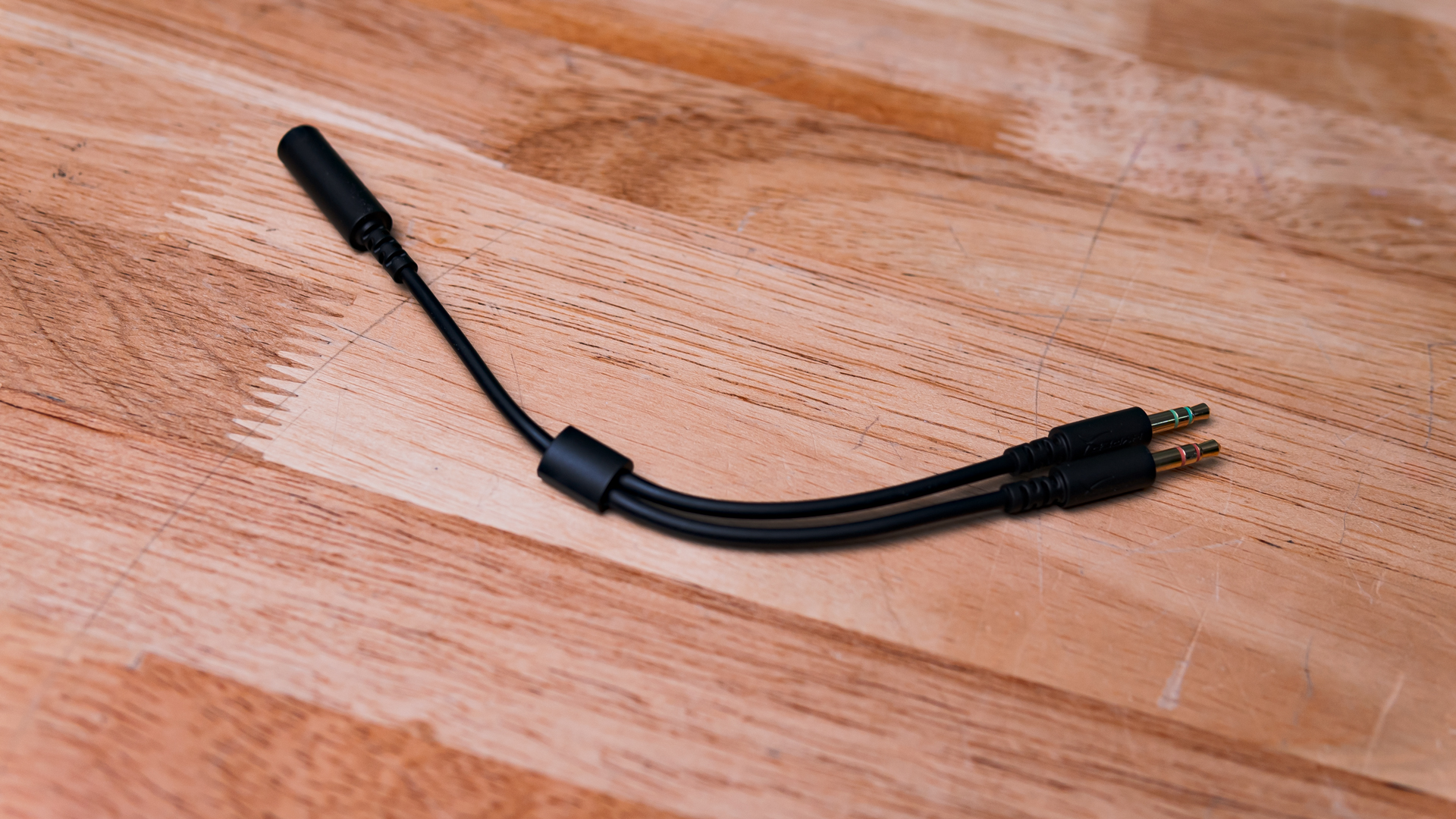 The Cloud Stinger 2's platform compatibility flexibility is one of its advantages. This headset seamlessly integrates with a wide range of platforms, including PCs, gaming consoles, and even mobile phones. The detachable 3.5mm audio jack is a thoughtful addition that enables users to connect the headset to a variety of devices without the need for additional adapters.
This degree of compatibility makes the Cloud Stinger 2 a fantastic option for gamers who frequently switch between platforms or who enjoy playing games on various devices. It increases the overall worth and practicality of the headset while supporting a variety of gaming setups.
---
What I Liked
Fairly light and comfortable.
Decent audio quality
Minimalistic Design
Affordable Pricing
Well rounded audio profile
What I Wish Was Better
While lightweight, the material on the cups feels somewhat fragile.
Microphones are not detacheable
---
Conclusion
In summary, the HyperX Cloud Stinger 2 is an admirable gaming headset that provides a compelling package for its price point. It is a well-rounded option for gamers due to its emphasis on comfort via memory foam cushions, balanced audio quality with 7.1 surround sound, and improved microphone clarity. For some users looking for higher durability, the build quality, which is primarily made of plastic materials, might be an issue. Nevertheless, given the low cost, this trade-off is acceptable and doesn't significantly lessen the overall experience.
Its versatility and convenience are increased by the Cloud Stinger 2's compatibility with a range of gaming platforms, including PCs, consoles, and mobile devices. This headset accommodates a wide range of gaming preferences, whether you're participating in competitive gaming or losing yourself in an engaging single-player experience.
The HyperX Cloud Stinger 2 stands out as a good option among mid-range gaming headsets. For gamers looking for a balance between affordability and functionality, it is a great investment due to its combination of comfort, audio performance, microphone quality, and platform compatibility.
In the end, the HyperX Cloud Stinger 2 performs admirably, making it a desirable option for players looking for an affordable, dependable gaming headset that doesn't skimp on essential features.
Final Score : 8 out of 10.
---
Product Link : https://hyperx.com/products/hyperx-cloud-stinger-2-wired-gaming-headset?variant=42802681348253