Finding the ideal keyboard can often feel like a difficult quest in the constantly changing world of gaming peripherals. But now that the HyperX Alloy Origins 65 keyboard has been released, the search is over. The bar for performance and quality in its category is raised by this gaming keyboard in addition to checking all the right boxes.
65% Configuration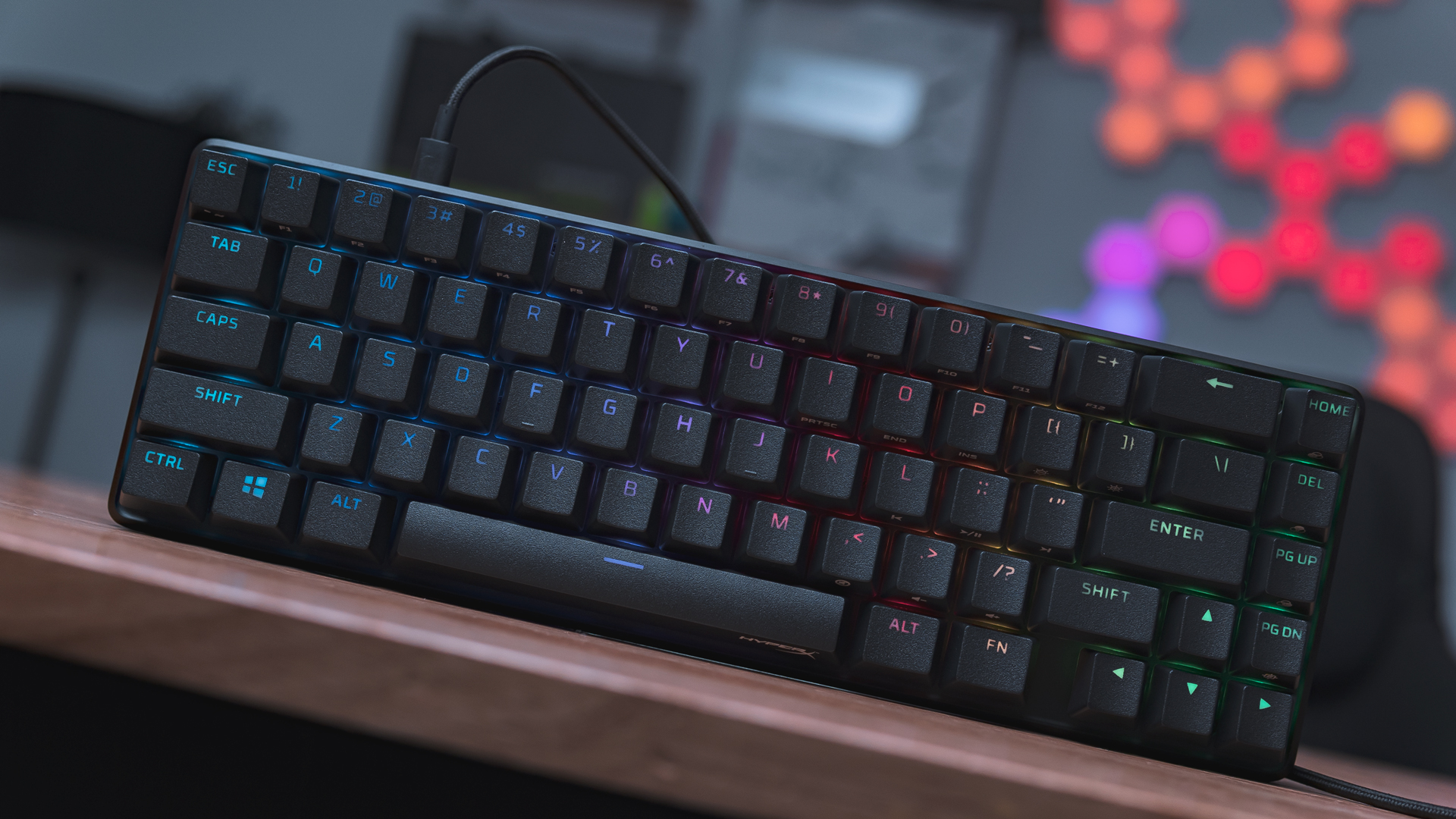 The HyperX Alloy Origins 65's configuration of 65 percent is one of its most notable qualities. This design maintains key functions for typing and gaming while maintaining a small form factor. A more streamlined design that saves desk space and enables more comfortable mouse movement while gaming is produced by the 65 percent layout, which does away with the dedicated number pad and function row.
The Alloy Origins 65 cleverly incorporates auxiliary functions into the remaining keys despite its smaller size. By doing this, it is made possible for everyone—including keyboardists and gamers—to access media controls, lighting settings, and other features. Gamers who value a minimalist design for their gaming setup will also benefit from the
compact layout.
Aesthetics & Design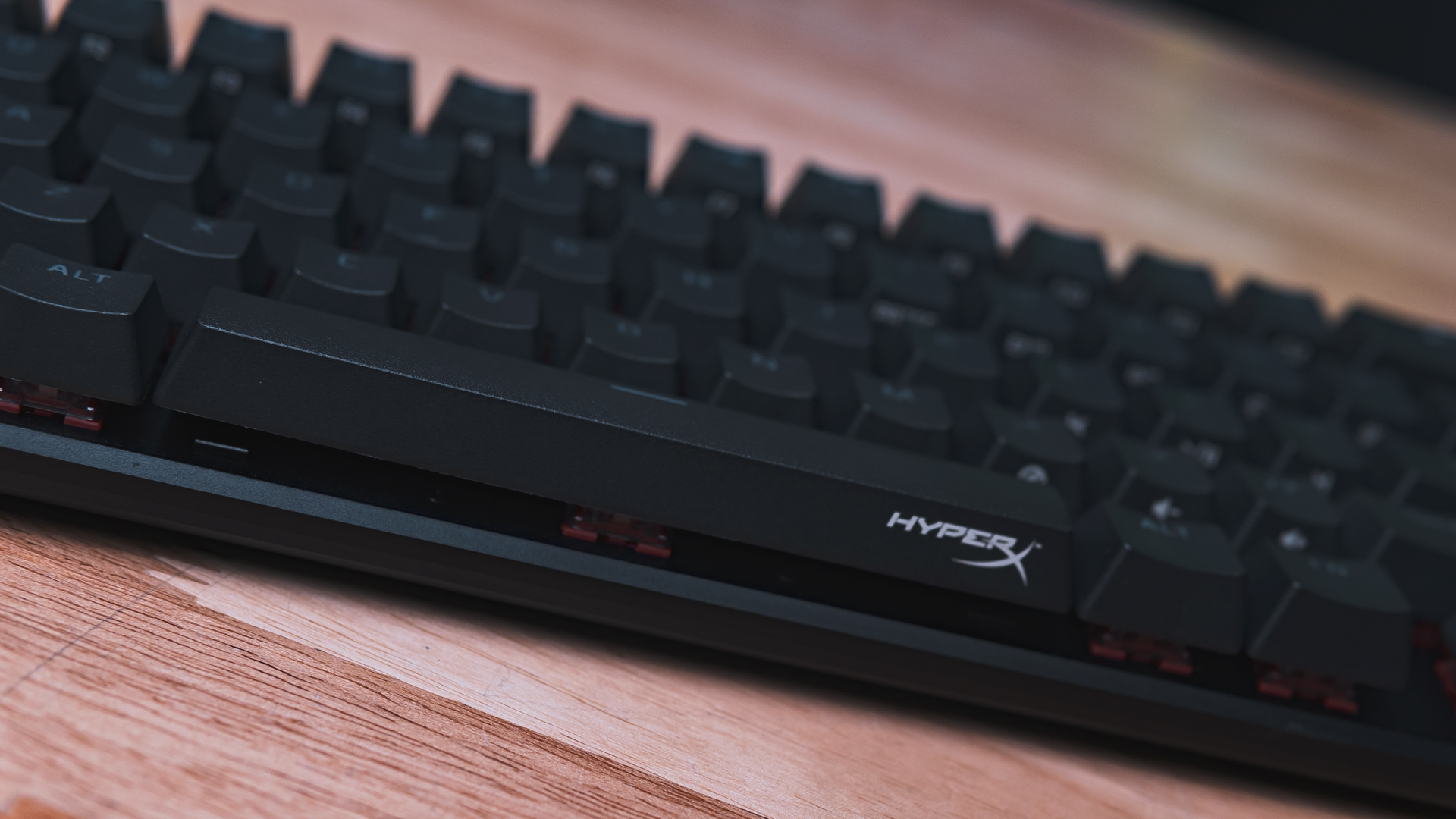 HyperX has accomplished striking a delicate balance between aesthetics and functionality in the quest to create a gaming keyboard that truly stands out. The Alloy Origins 65 has a sophisticated appearance and a high-end feel. Full "aircraft-grade aluminum" body gives it a more sleek appearance while also ensuring durability and aesthetic appeal. The construction of the device is strong enough to withstand the rigors of prolonged gaming sessions or the occasional fit of annoyance thanks to the use of high-quality materials.
The keyboard weighs around 800 grams, which not only increases its sturdiness but also gives each keystroke a satisfying heft. The keyboard stands out from rivals who might feel lighter and less substantial thanks to its weight, which also gives it a sense of durability
Keycaps
The keycaps on the Alloy Origins 65 demonstrate HyperX's meticulous attention to detail. Every keypress serves as a reminder of the high-quality investment. The default keycaps may appear understated, but HyperX includes two extra keycaps for the spacebar and escape keys so users can further personalize their experience. This kind act demonstrates HyperX's dedication to providing a satisfying and customizable keyboard experience, even down to the finer details of keycaps.
Switches
Any mechanical keyboard's switches are its heart, and HyperX does not scrimp on quality in this area. HyperX's exclusive red linear switches and aqua tactile switches are both available on the Alloy Origins 65. For gamers who demand precision and consistency, this internal switch production ensures not only consistent performance but also a level of reliability.
While hot-swappable switches, a feature favored by enthusiasts, are absent from the keyboard, it's important to remember that the switches that are present can still provide an immersive typing and gaming experience. Both enthusiasts and casual players can benefit from the responsive switches' satisfying tactile feedback as seen in our red linear switch variant.
RGB Lighting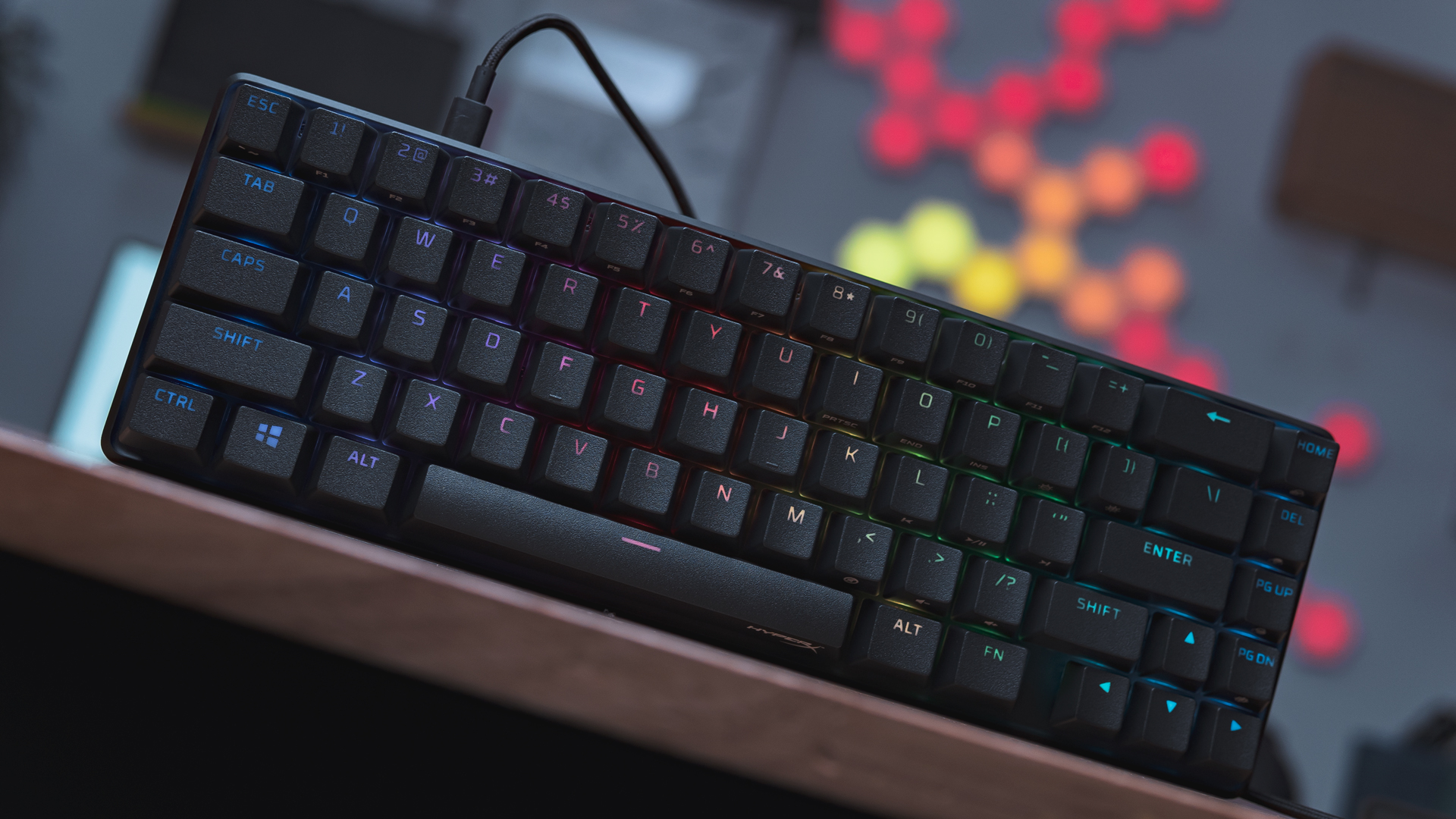 The HyperX Alloy Origins 65 lives up to the RGB lighting trend that has become synonymous with contemporary gaming accessories. Three different RGB modes, each suited to a different aesthetic preference, are available on the keyboard. The flowing mode adds a dynamic visual element to the keyboard by showcasing common RGB colors in a smooth transition. The second mode introduces a special color scheme that brings to mind autumnal tones and gives the gaming environment a warm touch.
The interactive mode, though, stands out among these others. The RGB lighting is only activated when a key is pressed in this mode, producing a mesmerizing ripple effect that mimics the feeling of touching a peaceful pond. Users can immerse themselves even deeper in their gaming sessions thanks to this thoughtful use of RGB lighting, which provides a more immersive and captivating experience.
Reliability & Longevity
What really sets apart the HyperX Alloy Origins 65 from its rivals is its unwavering dependability. The Alloy Origins 65 lives up to HyperX's reputation for creating products that endure the test of time. This toughness not only guarantees a long lifespan but also gives users the assurance that their investment will continue to be a dependable friend for years to come.
HyperX provides a comprehensive two-year warranty for the Alloy Origins 65 to further demonstrate its commitment to this goal. This assurance demonstrates HyperX's faith in the product's quality and attests to the company's commitment to client satisfaction.
---
What I Liked About The Keyboard
Air craft grade aluminium construction
Sturdy feeling due to weight and construction
2 Year warranty
What Could Be Better
Pricing(RM519 is plentiful)
Wireless connectivity
---
Conclusion
The HyperX Alloy Origins 65, in conclusion, stands out as a strong option for those looking for a top-tier 65 percent gaming keyboard. The keyboard's exceptional build quality, dependability, meticulous attention to detail, and novel 65 percent configuration make the investment justifiable despite the initially high price. Although the lack of hot-swappable switches may be a deterrent to some enthusiasts, the provided switches more than make up for it with their dependability and performance.
The Alloy Origins 65 is elevated above mere aesthetics and gimmicks thanks to HyperX's focus on what really matters—durability, quality, and an immersive gaming experience. This keyboard establishes itself as a dependable and steadfast companion that will stand by you through countless gaming adventures if the features suit your preferences. The HyperX Alloy Origins 65 is more than just a keyboard; it's an expression of the joy of gaming and a commitment to excellence.
Final Score : 7 out of 10
---
Product Page : https://hyperx.com/products/hyperx-alloy-origins-65?variant=42329903988893