Players will once again be fighting for freedom not from tyranny, oppression, or persecution, but from annihilation.
That name should have a new meaning for all of us now. We can't be consumed by our petty differences anymore. We will be united in our common interests. Perhaps it's fate that now is the announcement of Broforce Forever's release date

Broforce
Check out their flex gameplay trailer below:
Broforce Forever, the long-awaited free update to 2015's most patriotic video game, held back from freedom-loving gamers for a crime it didn't commit, has promptly escaped from a maximum security stockade and will deliver a glistening lump of Kentucky-fried action on Aug. 8th for PC, PlayStation 4, Nintendo Switch, and for the first time ever, Xbox One via Game Pass.
The final update offers an improved and expanded campaign with new unlocks, along with six new ultra-patriotic bros, four new democracy-spreading challenge levels, and the ultimate expression of military might – bug fixes.
The best way for a returning player to enjoy this is to play through the entire campaign again. And again. Forever.
To celebrate the impending launch, Broforce will be available at a recession-proof 80% off on Steam this Sunday, July 30th.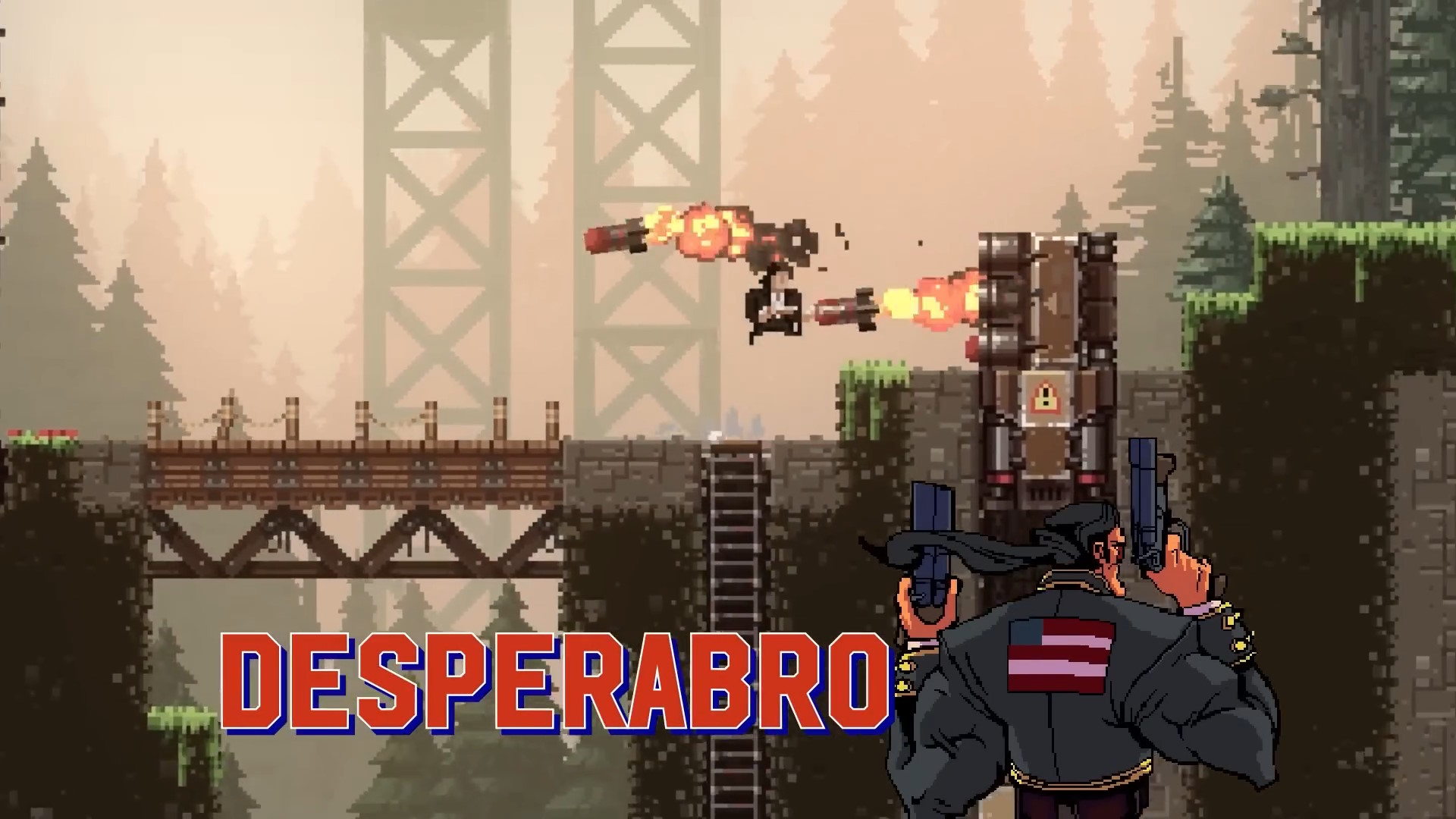 THE BROS
Harness the calculating intelligence and acid-spitting allure of Broforce Forever's biggest bug yet. Climb on ceilings and utilize explosive teleportation as you swat evildoers like flies.
Use your formidable fighting and flying Chakram skills to help those who are unable to defend themselves. Strike fear into the hearts of terrorism with your war cry, then cut them up real good with your sword.
Harness the power of music to enchant evil before blowing it away with dual-sawed-off shotguns. Every man deserves one last chance to dance before he dies.
Broffy the Vampire Slayer
Become the thing monsters have nightmares about, a stake-throwing, unholy monster purging, self-resurrecting teenage Slayer.
Embrace freedom in the most patriotic way possible: OVERKILL. Snipe your way around the world vanquishing evil with pinpoint accuracy, or just get back to basics and ram dynamite down its throat.
Send a maniac to catch a maniac. With his Bouncing Bomberman Bomb and Freeze Grenade, this Bro is ready to put evildoers right back where they belong… ON ICE.
A Bro only becomes a force when confronted with those who seek to destroy their freedoms, and in Broforce Forever, the terrorists are even more determined to delete democracy. Motorbike Maniacs will try to run you down or explode in ways that can really ruin your day. Don't let them.
Ammunition-obsessed baddies now also have access to extremely large machine gun placements that will fire volleys of bullets at you and your fellow Bros, while aviation enthusiasts transport troops and fire bazookas from on high in their liberty-shunning new blimps. Nobody shuns liberty, bro.
Finally, urban terror has been greatly improved with barbed wire and sandbags strewn throughout cities, making liberation trickier… but not impossible.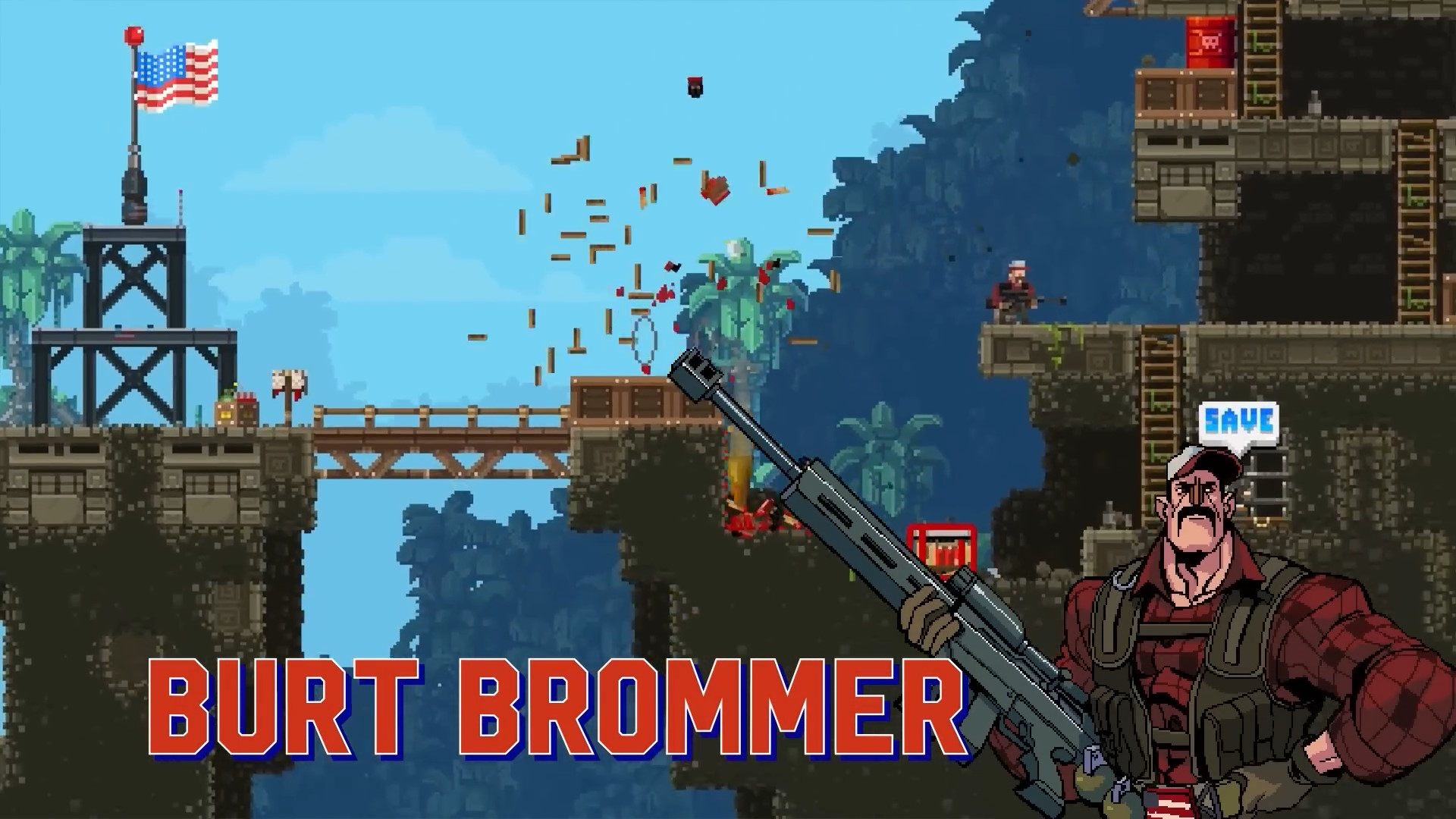 MUSCLE TEMPLES
Bros in search of even bigger battles can flex their muscles in new challenge levels known as Muscle Temples. Each campaign tasks Indiana Brones with navigating a perilous temple that features a new Threat Level and specific enemy types and hazards. Succeed and unlock one of four new flexes that can be deployed by any Bro, any time, any place. Just like freedom.
Threat Level Pumped Iron
Snake Level – No Snakes
Unlock – Teleport Flex Unlocked
Threat Level-Self Tan
Snake Level – Some Snakes
Unlock – Invincible Flex
Threat Level Cocoa Butter
Snake Level – More Snakes
Unlock – Air Jump Flex
Threat Level Bronzed
Snake Level – All The Snakes
Unlock – Golden Flex