Focus Entertainment and Dream Powered Games are thrilled to announce that v1.0 of Warstride Challenges is now available on PC, PlayStation 5, and Xbox Series X. The fast-paced, high-octane FPS in which you blast demons in satisfying one-minute massacres has left PC early access and come to consoles for the very first time after over a year of continuous improvement. Want to give it a try. Check out the free demo on Steam, where the game is available to purchase for 25% off for a limited time.
RACE AGAINST THE CLOCK
Blast hordes of demons at lightning speed in hellish challenges with powerful abilities and weapons. Slow time to pull off impossible headshots, bunny hop to pick up speed, slide around corners, and shred your enemies into pieces with destructive shockwaves.
BECOME AN FPS MASTER
Easy to pick up, hard to master! Die and retry to chase the highest scores and show the world you're the greatest demon slayer. Run to overcome every challenge that comes your way. Whether you're an esports pro or a beginner, you'll make progress and feel like an FPS master.
CREATE, SHARE AND COMPETE
Through Steam's level editor, PC players will have the opportunity to create wild trials of their own, choosing the enemies, obstacles, and difficulty along a custom path. A selection of player creations will be made available to play on all platforms. Challenge yourself and other demon slayers, and race directly with the ghosts of anyone online in async mode – even your favorite streamers.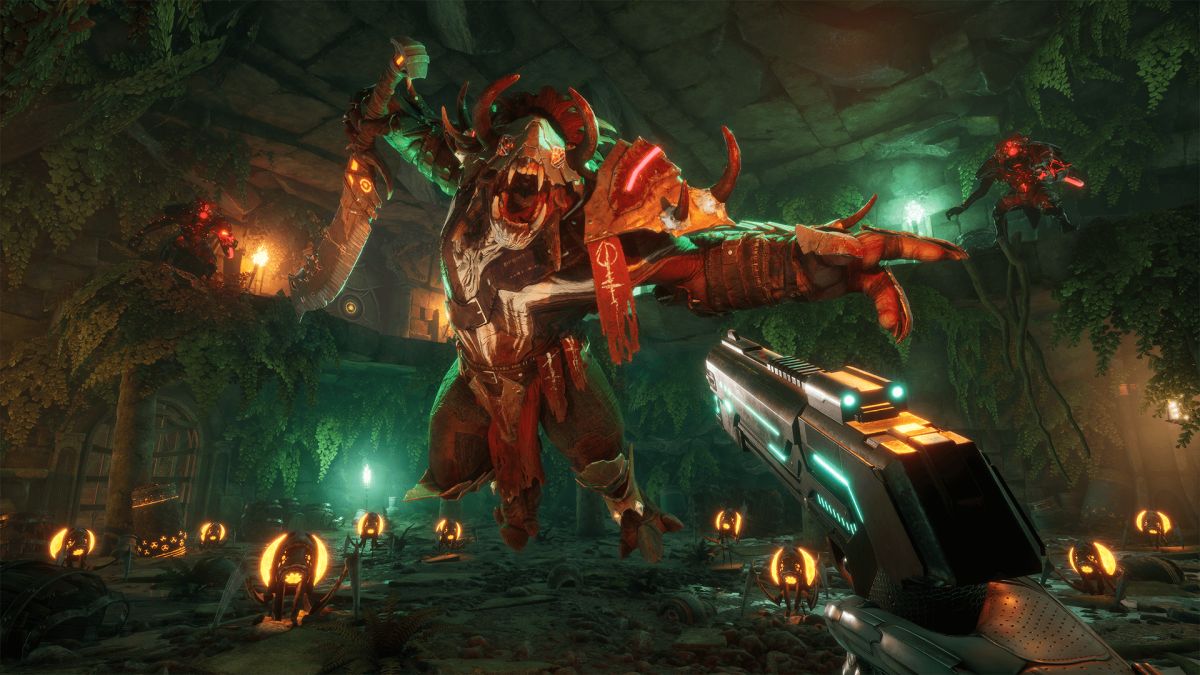 The small, close-knit team of passionate developers who made Warstride Challenges thanks the game's early access community wholeheartedly for its amazing involvement throughout its creation. Warstride Challenges is out now, with hordes of demons to blast frantically on PlayStation 5, Xbox Series X|S, and PC, alongside a free demo and 25% launch discount on Steam.