Indonesia's largest gaming payment gateway UniPin enters into an exclusive partnership with leading homegrown convenience store KK SUPER MART. The exclusive appointment of KK SUPER MART as UniPin's official retailer will strengthen their presence in the growing mobile gaming sphere in Malaysia.
Malaysia is the third country in the Southeast Asian Gaming Market that UniPin is venturing into. Both entities view the deal timely as it is aligned with the government's support as outlined in Budget 2019, in which RM 10 million is allocated to further foster the growth of the eSports industry in Malaysia. Currently, the industry itself is worth USD $180.1 billion (The Edge Markets, 2018) and growing.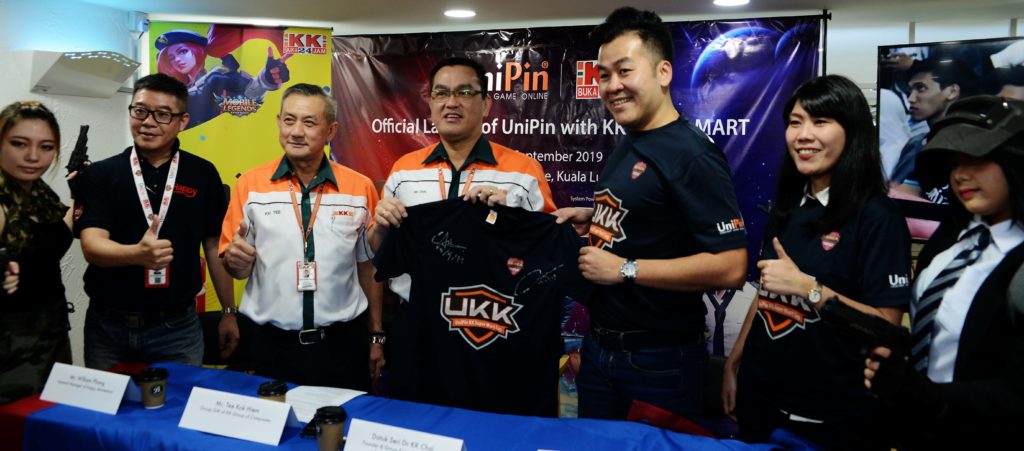 "Indonesia's online games industry is big, with an estimated US$1 billion in revenue this year. One of the keys to that success is providing ease of payment for gamers to make online purchases. That said, when we started UniPin about 9 years ago, our mission was to solve payment hassles for Indonesia gamers. Today, UniPin has enabled various payment methods including online banking and credit cards, mobile payments, and bank transfers. Users can also buy physical vouchers at one of Indonesia's largest grocery retailer Indomaret with over 17,000 outlets to date. Additionally, UniPin partners with more than 300 game publishers worldwide and has a total of 10,000 game titles. This enables us to serve 50 million gaming communities. We are humbled by the successes we have achieved that have firmly positioned UniPin as Indonesia's largest and most favourable gaming payment gateway."

"We have identified Malaysia as among the fastest growing mobile gaming markets in Southeast Asia. Therefore, it only makes sense to expand our digital journey here after Indonesia and the Philippines. We hope through our exclusive partnership with KK SUPER MART will enable us to cater to the growth of online gamers in this country. We are also eyeing other countries to spread our influence in the region such as Myanmar, Vietnam, Cambodia and Thailand."

Ashadi Ang, CEO of UniPin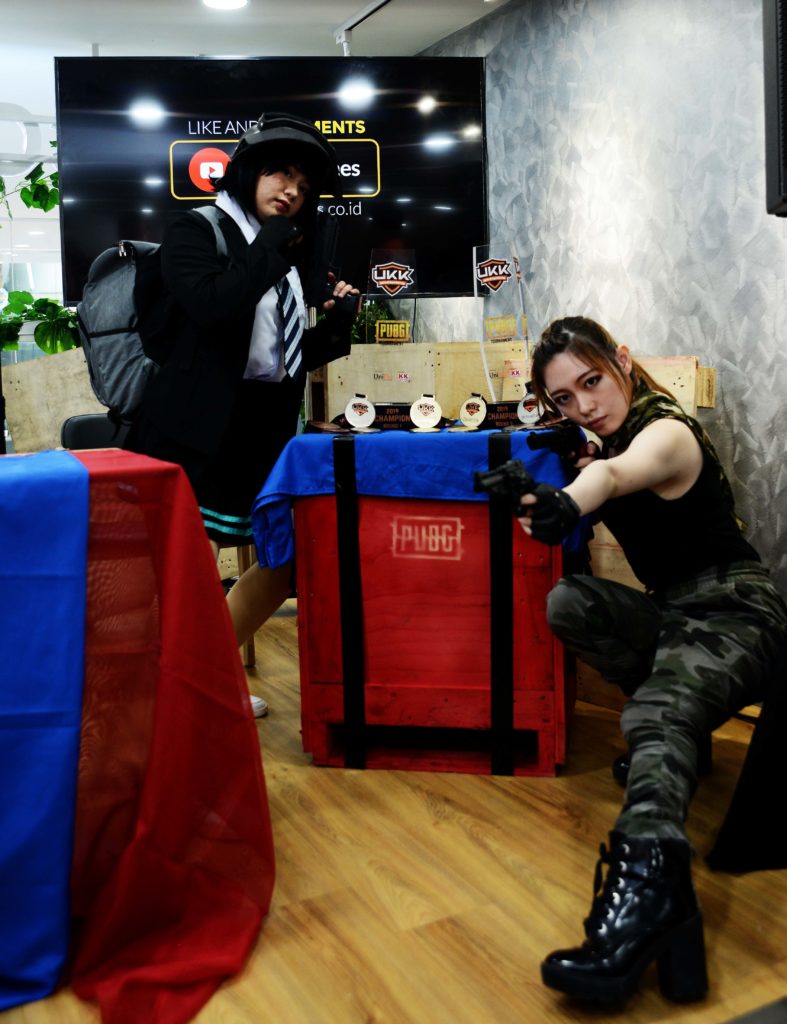 "We are beyond honoured to welcome UniPin to Malaysian shores. KK Group of Companies has built a strong household name of KK SUPER MART, a 24-hour convenience store chain in Malaysia, serving over 9,000 daily essential products across 400 outlets to date. As a company that continuously responds to modernisation and current lifestyle trends, we have also launched the KK Concept Store in the hustle and bustle of Kuala Lumpur recently. The concept store is a game-changer for KK SUPER MART as it offers over 100 food choices of ready-to-eat and fresh food as well as a cosy café that consumers can hang out 24/7."

"The partnership with UniPin will offer KK SUPER MART a competitive edge in providing convenience to online gamers who do not own credit or debit cards, or who prefer to pay with cash a safe and convenient payment method for game credits at all KK SUPER MART convenience stores and KK Concept Stores across Malaysia. The partnership also echoes our committed effort to provide the ultimate value of convenience to every consumer that walks into our stores."

Datuk Seri Dr KK Chai, Founder & Group Executive Chairman of KK Group of Companies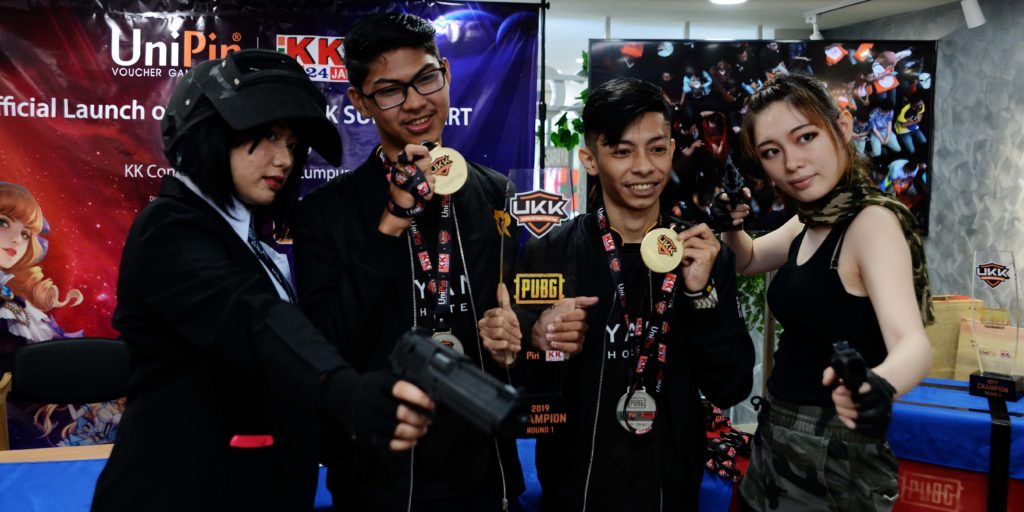 Named the Start.Play.UniPin launch, the event saw the attendance of notable Malaysian pro gamers, namely Bosskur, Geek Fam, and RRQ Malaysia. The partnership will also include the inaugural launch of local e-sport tournament called, UniPin KK SUPER MART Cup 2019 (UKK Cup) where aspiring Malaysian mobile gamers will be able to compete and show off their skills. The UKK Cup will be held at selected KK Concept Stores from September till October 2019. The winning team of the UKK Cup will automatically be granted the opportunity to compete at South East Asia Cyber Arena (SEACA) 2019, one of the largest gaming tournaments in Southeast Asia organised by UniPin. The tournament will see pro gamers pushing their limits to compete for the overall prize pool of RM 600,000. Held for the second year, the tournament will occupy the entire arena of Balai Kartini, South Jakarta from 8 till 10 November 2019. The tournament will also witness some of the most heated competitions the region has ever seen with popular game genres including Dota 2, Free Fire, PUBG Mobile, and Tekken 7. As part of a launch promotion running from 7-21 September 2019, for every top-up of the UniPin e-wallet at KK SUPER MART, customers will receive an additional 10 per cent credit.
For more information about UKK Cup, please follow KK SUPER MART FB page at www.facebook.com/kksupermart and for more information about SEACA, please visit www.seaca.gg