The next year 2022 seems a bit brighter now with the announcement of two beautifully hand-drawn indie 2D titles that are both charmingly breathtaking and with aspects of a challenging action-Metroidvania to boot.
Aurogon Shanghai's charming title Afterimage is slated for release in 2022 on Nintendo Switch, PlayStation 5, Xbox Series X|S, PlayStation 4, Xbox One, and Windows PC. Explore the magnificent landscapes and ruins of an ancient metropolis, while encountering mysterious colossal creatures and adorable roaming spirits.
Source: gamezplay
Source: Afterimage
Yes! You will be able to enjoy your adventure in the hand-drawn #metroidvania world of Afterimage anywhere with the #SteamDeck(@Ondeck)! pic.twitter.com/glt7muedI6

— Afterimage (@PlayAfterimage) December 8, 2021
Story and Features as shared on Steam:
Explore mystic Engardin
One of the supreme deities created this vast world called Engardin, upon which natural wonders lie everywhere: gigantic volcanoes, steep canyons, deep seas, and a tower that soars into the clouds…
Encounter fantastic creatures during your journey: giant beasts wandering in fire, and spirits lurking in the depth of complicated labyrinths… Learn about your new friends, get to know their pasts and the agendas they hold.
Engardin is alive with unknown secrets. Venture forth and feel free to explore wherever you like as a brave adventurer. Find out the stories that link each area, discover a concealed history and the truth of the world.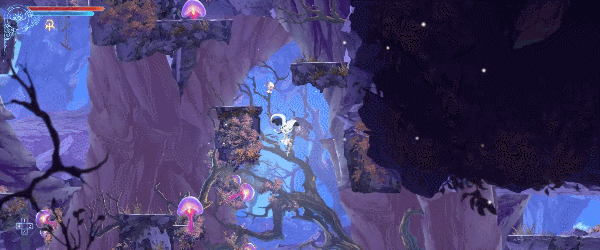 Fight fierce enemies
Engardin is not only filled with sublime beauty but also plagued by crises. The corrupted are waiting for their prey and ancient deadly traps are ready to kill the careless. Grab your weapon and be prepared for battle!
Each area features entirely different enemies and gameplay mechanics. Also, there are many unique bosses challenging your skills across the land. Opportunity lies in risks with hundreds of chests and numerous abilities ready to be unlocked to aid your adventure.
Develop your very own combat style! A diverse selection of weapons with special attacks and various upgrade paths on the talent tree will help you improve yourself in this fast-paced ARPG. You will be the greatest warrior of the land!
Experience a gorgeous hand-drawn world
Every backdrop of Afterimage is handcrafted by our passionate artists. A traditional Metroidvania world offers you exquisite hand-drawn designs and amazing visual effects.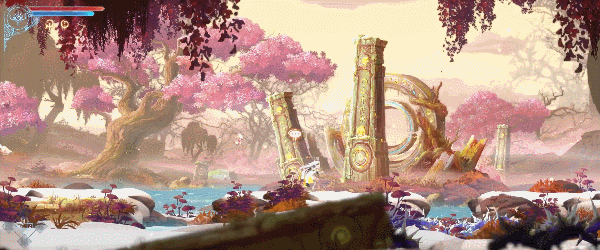 Features
Traditional 2D side-scrolling ARPG Metroidvania
Intuitive controls
A seamless semi-open world with over 15 different areas
Over 10 character abilities
Selections of unique weapon/magic build
Over 150 varieties of enemy
Over 40 epic original soundtracks created by AurogonSoundTeam
Estimated 25-30 hours gameplay on the first run
And… More surprises for you to discover!
ご報道ありがとうございました、今後ともよろしくお願いいたします。Thank you for supporting us. https://t.co/x9uwMcet4u

— Afterimage (@PlayAfterimage) December 8, 2021
---
A Sister's Journey
Developer Florian Lackner introduces A Sister's Journey, playing Violet on her journey searching for her sister as she runs 'n gun's her way through this challenging action-Metroidvania – which will put players' true platforming skills to the test. A Sister's Journey is coming to PC in 2022.
Gameplay
Expect heavy run 'n gun action, tough boss battles and challenging precision platforming while trying to uncover the mysteries of your missing sister, its sinister circumstances, and beyond. Experience a rich and emotional story, and explore this huge and charmingly beautiful open world. Meet unique characters, make new friends, and unlock more and more paths, possibilities, skills, weapons and upgrades throughout the game, aiding you in your exploration and on your dangerous quest. And always be on the lookout for secrets!
Combat
Blast your way through hordes of enemies, and brave the game's many deadly and dangerous boss encounters. Make use of your powerful weapons, avoid your adversaries' devastating attacks, and maneuver through all the traps they've laid out, and you might emerge victoriously!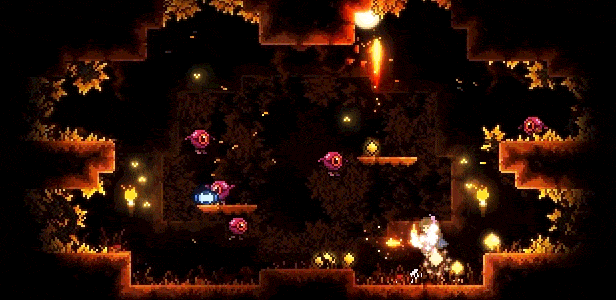 To stand a chance, acquire, utilize and master all of the mighty weapons found throughout the world. Every single one of them will offer its own set of mechanics and gameplay, as well as two special fire modes, and multiple ways to upgrade and improve them.

Collect Power Crystals from defeated enemies to quickly increase your weapon's firepower on the fly, and search the world for special Components used to unlock your weapons' true potential at the workbench. And there might even be more things to find!

Difficulty

You will find many obstacles in your path, and not all of them can be blasted to bits. Treacherous traps and environmental hazards await behind every corner, and your precise movement and decisive, quick actions might be the only way to save you from certain death!
A Sister's Journey is designed to be a tough experience at its core, brutally trying to ensure that your death counter will rise up, and quickly – but always in a fair and beatable way. Learn, adapt, and master its trials – and if you remain steadfast, that delightful feeling of accomplishment will reward you profoundly.
If you're simply looking for a more relaxed experience though, and just want to focus on enjoying the story and exploring the world, A Sister's Journey got you covered. The game will feature a special Spiritual Guidance Mode – which you can turn on anytime.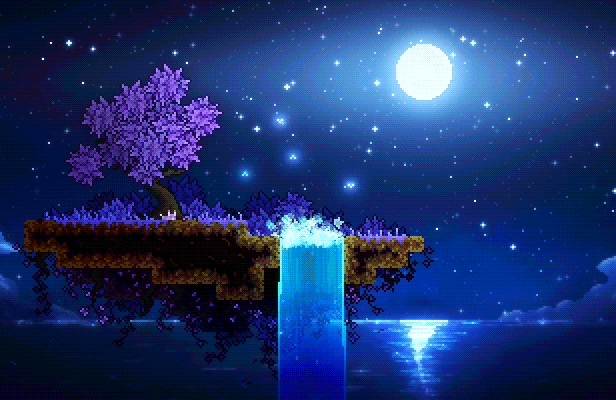 Doing so will give you a much easier time overall, be it while battling enemies, evading traps or precision platforming; and allowing you to enjoy the game at a much more relaxed pace – while still providing an adequate challenge.