Wow, a plethora of games were announced or demonstrated at Gamescom 2022 this week, which brought even more excitement to gamers including myself, demonstrating how far the gaming industry has come. Besides Sonic Frontier, Forspoken, Quantum Knights, Hogwarts Legacy, Hellcat, and many more that way previously covered. Here are some of the other games that are worth noting to be coming out this year or the next that will surely knock our socks off, in case you missed it.
---
Lies of P
Lies of P is one of the most-anticipated action RPGs from industry-leading innovator Neowiz. The Souls-like game has garnered several community awards and has been nominated for others. Most recently, Lies of P Project Director Ji Won Choi was honored with the prestigious "Most Wanted Sony PlayStation Game" award during Opening Night Live.
---
The Last Alchemist
Created by Vile Monarch and published by Marvelous Europe, The Last Alchemist is coming to Windows PC via Steam in Early Access in Early 2023.
In the superstitious heart of 17th century Europe, Alchemy is a mad new practice to be feared and forbidden. The Inquisition, a group of fanatical lawmakers with rising power, condemns Alchemy as heresy and intends to root out and punish Alchemists as the world's most dangerous heretics.
As an Apprentice with a knack for unruly experimentation, you must master Alchemy in a world that despises it. Take on the mantle of your late mentor and inherit Old Imperial Star Observatory, a laboratory equipped with all the marvels, mechanisms, and knowledge you need to become the new Master Alchemist.
---
Metal: Hellsinger
With heavy metal slaying set to begin on September 15th, Metal: Hellsinger has won the Most Wanted PC Game award at Gamescom! Eager Hellsingers can also sate their hunger for metal in the Gamescom live concert on August 25th, where Funcom and The Outsiders have gathered some of the game's iconic metal musicians to perform music from the game.
Feel the music intensify layer by layer as you slay demons to the beat and stay in the flow. Tear through the Hells in an epic journey with award-winning voice actors Troy Baker and Jennifer Hale to exact vengeance on the Red Judge herself.
Metal: Hellsinger is currently playable to anyone at Gamescom in Hall 7 and the demo is available for free on Steam, PlayStation 5, and Xbox X|S now.
---
DOOMBLADE
Moody Metroidvania DOOMBLADE is part of Iceberg Interactives Gamescom 2022 showcase. The action platformer, developed by Muro Studios, was announced at the Escapist Indie Festival 2021 and, since then, made leaps and bounds in development. The release is planned for Q2 2023.
? Attention little Gloomlings ?

DOOMBLADE is coming to Steam in Q2 2023!

To celebrate, DOOMBLADE has allowed you weaklings to wield it for a little bit in our DEMO ♥#Metroidvania #DOOMBLADE #IndieGame pic.twitter.com/Kq7TJ0bfzN

— Muro Studios (@MuroStudios) August 24, 2022
In DOOMBLADE, players take on the role of Gloom Girl, the last of the Gloomfolk, who discovers DOOMBLADE, a sentient weapon hellbent on escape after eons in chains. Together, "Doom and Gloom" embark on a brutal quest to unlock the powers of The Void and destroy the Dread Lords once and for all in this 2D Action Metroidvania.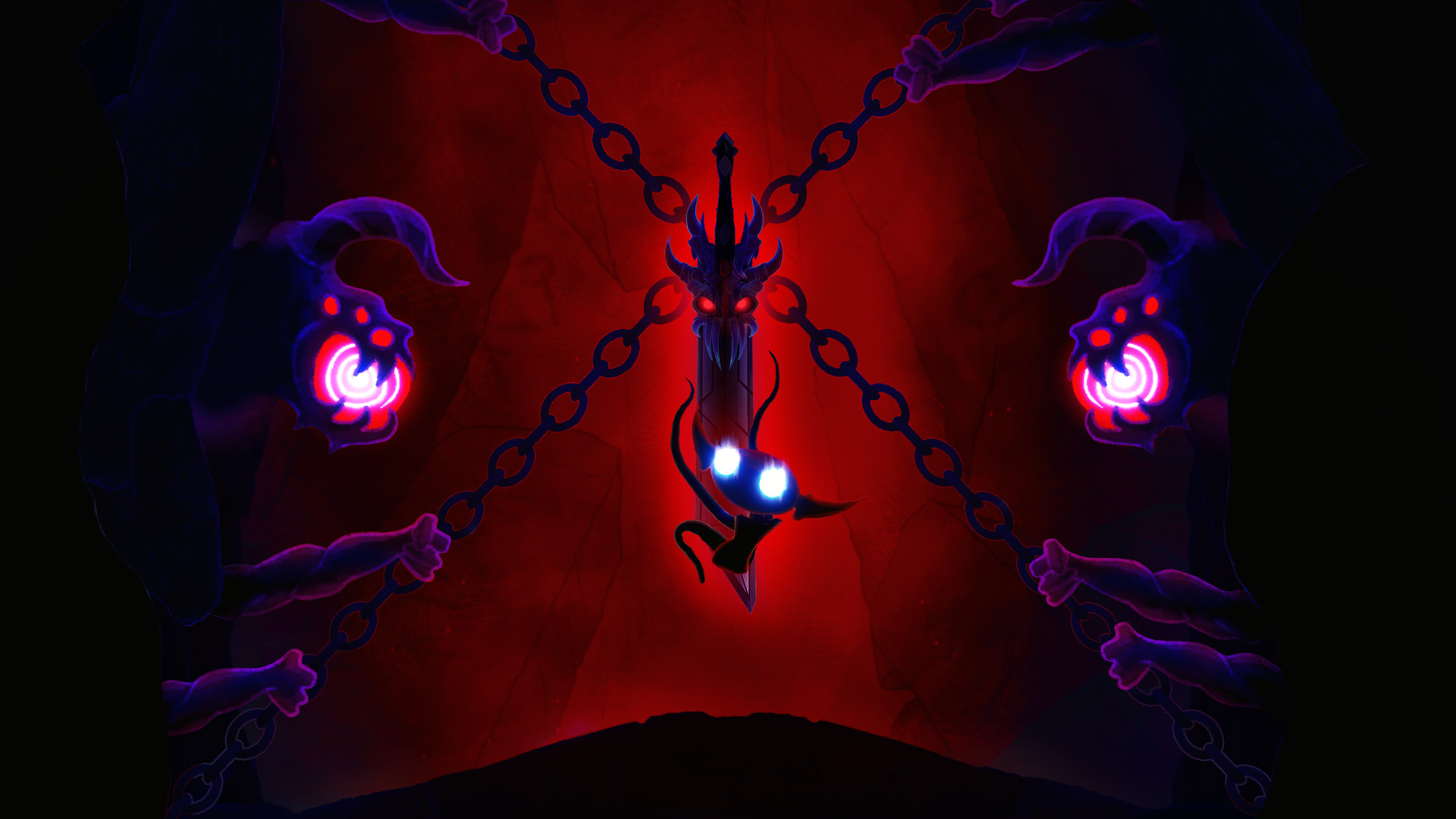 More about DOOMBLADE:
Gloom Girl is the last of the Gloomfolk, surviving in the Lowland caves. Until one day, she hears a whisper…
Lured out of her solitude, she discovers a chamber containing a sentient blade, trapped and bound for eons. Freeing DOOMBLADE, "Doom and Gloom" join forces and begin a quest to regain the blade's powers and enact vengeance on its captors.
Execute enemies with pin-point accuracy…
Wielding DOOMBLADE, Gloom Girl can ride through the air to attack enemies. Target monsters to attack them directly, and slay them with DOOMBLADE's wrath!
Restore DOOMBLADE's lost powers…
The blade is hungry to wreak its revenge on The Dread Lords, who bound and trapped it in the Underworld. But first, it must regain its lost strength. Search for statues of the old gods, where DOOMBLADE's powers were hidden and stored by the long-dead Gloomfolk, awaiting its return.
Explore the cave-like worlds of the Lowlands…
From the abandoned halls of Gloomhaunt, into the New Wilderwood forest full of untrusting tribesmen, through the Molded Mines with their hedonistic shroom people, and into a technological hellscape known as the Power Sector. Wielding DOOMBLADE, Gloom Girl must destroy the monsters within and hunt down the Dread Lords who imprisoned DOOMBLADE.
---
Deliver Us Mars
Frontier Foundry, the games label of Frontier Developments plc (AIM: FDEV), released the story trailer for KeokeN Interactive's sci-fi adventure game Deliver Us Mars. With a release date set for February 2nd, 2023, this dramatic trailer showcases the epic world-saving mission and personal stakes that power the game's narrative.
In Deliver Us Mars, players take on the role of astronaut-in-training Kathy Johanson. This trailer spotlights the complicated nature of Kathy's motivations in this game: she wants to help retrieve Earth-saving technology from Mars in order to preserve humanity's future, which is the ultimate objective of the mission. But she also wants to find out if her long-lost father, Isaac, is still alive after a mysterious transmission from the Red Planet suggests it's a possibility. That goal, however, is not shared by her crewmates.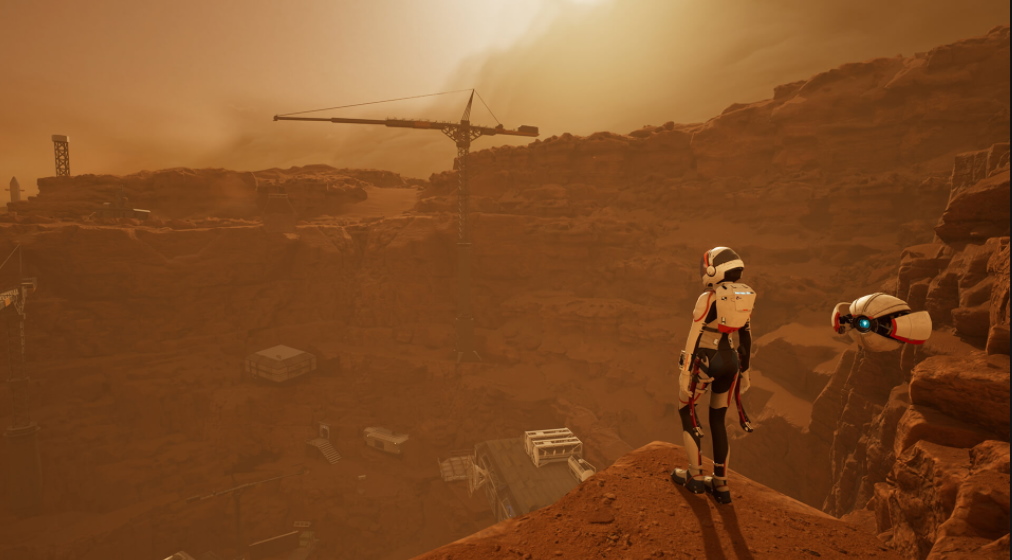 This standalone sequel has taken a huge step forward in gameplay mechanics over its predecessor. Players will enjoy precision-based climbing mechanics that evoke classic action-platformer games, as well as a set piece-style approach to puzzle design that builds in the challenge over the course of the game.
Deliver Us Mars will release on February 2nd, 2023, for PlayStation 5, PlayStation 4, Xbox Series X|S, Xbox One, and PC via Steam and the Epic Games Store. At launch, the game will be available on all platforms for a suggested retail price of £24.99/$29.99/€29.99, while the PC-only Deluxe Edition featuring the base game and the original soundtrack will be available for a suggested retail price of £29.99/$34.99/€34.99. Players can pre-order any version of the game until launch and receive a 10% discount*.
---
Afterimage
Afterimage is a beautiful, hand-drawn 2D Metroidvania adventure title with RPG elements that challenges players to explore the massive and mysterious world of Engardin. Traverse treacherous environments, defeat challenging bosses, and uncover the secrets holding Engardin and its magical inhabitants together
---
Bibots
PID Games has the pleasure to announce Square Squid's first title, a french studio. Bibots is a top-down shooter rogue-lite set in a futuristic world. Play as Tayar, the crob explorer and the unexpected savior of his world, Takaful.
You are not the new Indiana Jones, but almost…
Explore and become the saviour of Takaful's world. Choose your weapons, take a dose of courage and set off to confront an evil genius.
Travel through mysterious temples in a colourful world, but beware of the horrible monsters. An advice, don't get lost.
Each region has different atmospheres, find your favorite.
And every has hand-crafted battle pieces, treasures, merchants and secrets that change with each game.
You, Tayar, are not alone in achieving this feat: find the Bibots one by one during your quest, and get their power to transform into an ancient mechanical creature.
Choose the Bibot that will join Tayar in his epic journey !
The more you fight with the same Bibot, the more its synergy with Tayar will increase, unlocking new variants of its attacks to customize them before going into battle.
Become a survivalist, a soldier, a scientist or a mixture of all of these…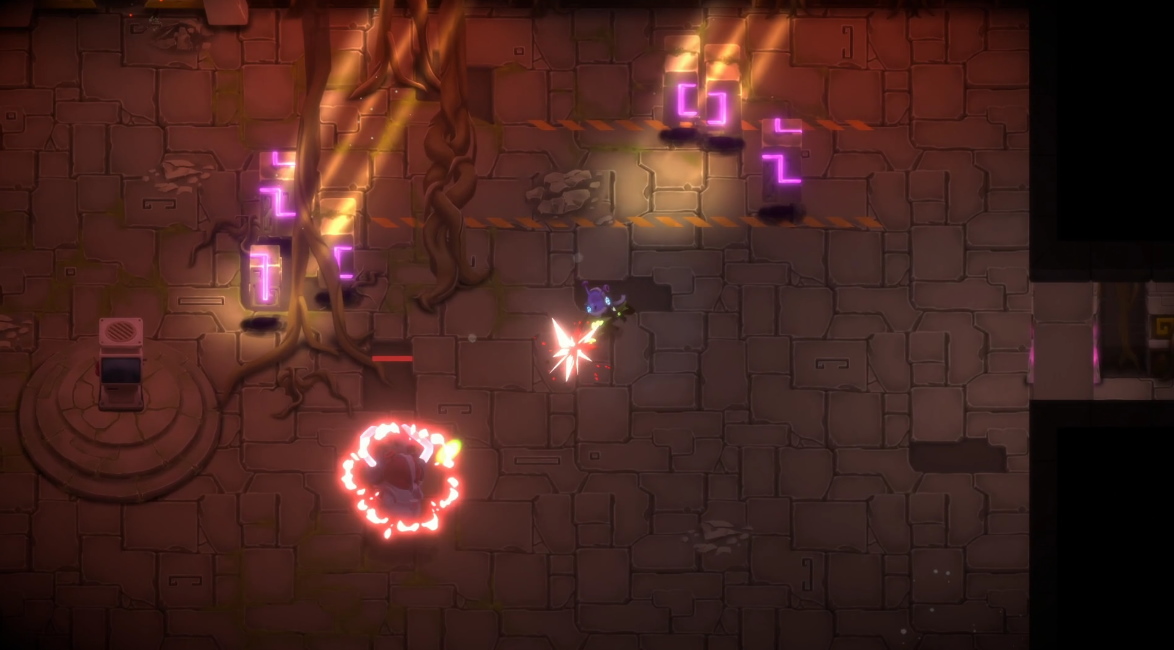 Oops I came back to life again !
Equip Tayar with customizable weapons that you find while exploring or meeting merchants. You can combine their effects to customise your play style and create the weapons of your dreams with endless possibilities and powerful synergy.
If you are speedrunner, there are features and game mechanics, especially for you. The faster you complete levels, the more bonuses you will receive that match your fast play style. Run Forrest, run !
Die as many times as you want, you resurrect every time and try again and again to kill the big boss.
---
The Last Case of Benedict Fox
Developers Plot Twist walked players through the memories of deceased victims as you search for clues and fight demons in this fantastical Lovecraftian Metroidvania. Below is some spooky-looking exploration gameplay during the Future Games Show at Gamescom 2022. The Last Case of Benedict Fox is coming in Spring 2023 to PC and Xbox.
Fight demons, explore the subconscious, and solve elaborate puzzles in a labyrinthian adventure inspired by Lovecraft's nightmares, noir pulp fiction, and early 20th-century jazz music.
Descend into Limbo – Use your bond with the demon to explore the minds of the recently deceased in your last chance to get a "testimony". Jump into surreal worlds where memories, emotions, and traumas take on a physical form.
A Grim Mystery – Uncover the secrets of an old mansion where a couple has been found slain, and their child has gone missing. Get drawn into a dark, yet intimate intrigue that will have you face the family's demons – both figuratively and literally!
Demon Enhanced Combat – Use your weapons, demon powers, and surroundings in creative combinations to overcome demons, monsters, and cultists – but remember that concentration and a tactical approach are your greatest assets.

---
System Shock
A fully-fledged remake by Nightdive Studios – with all-new HD visuals, updated controls, an overhauled interface, and all-new sounds & music.
Source : GamesRadar
---
Where Winds Meet
Everstone Studio, an emerging game development studio focusing on open world and ancient narratives today announced Where Winds Meet at Gamescom 2022 Opening Night Live (ONL).
Source: GamesRadar
Where Winds Meet is a brand new open-world action-adventure RPG for PC, where players will be able to forge their own destiny in the final days of the Ten Kingdoms era of Chinese history. Experience an epic story, take part in fast-paced martial arts battles, experience different occupations with their own quests, and explore a massive game world that is both beautiful to behold and filled with secrets waiting to be discovered.
Where Winds Meet is set during the beginning of the Northern Song Dynasty, during an era of war and conflict. The player takes on the role of a wandering swordsman, who grew up during this brutal age, and used their martial arts and sword fighting skills to survive against countless foes. The player is thrust into this ruthless world, and they must choose between upholding their code of morals, in order to protect the innocent and fight for justice or live only for themselves and risk the land slipping further into chaos and despair.
In Where Winds Meet, the swordsman is a master of the blade. The combat involves fast-paced Wuxia-style battles, where the player can counter enemy blows, use Tai Chi to reflect their attacks, or use acrobatics to slip through their guard and strike them from all angles. The player also has access to a number of martial arts skills and ranged weapons, allowing them to break free from one fighting style and use a mixture of abilities to defeat their enemies, creating their own approach to combat. The world of Where Winds Meet is also home to different wild animals and supernatural creatures, who will require their own unique approach in battle. The swordsman's martial arts skills can also be used to explore the beautiful world of Where Winds Meet, allowing them to scale walls, leap across rooftops, and sprint across the waves. The player also has their trusty steed, which will swiftly carry him across the gorgeous landscape.
Combat is an important part of Where Winds Meet, but there is far more to the game that just trading blows with enemies. The player can have their version of the swordsman take on different roles in the game world, such as becoming a doctor who saves lives, or becoming a merchant earning as much gold as possible. Where Winds Meet also has an expansive free-construction system, with over 600 authentic components that allow the player to build structures in the world and make it their own. The player can also choose to live freely and eschew these side-activities, in order to pursue the main story and face the most dangerous enemies in the realm.
Where Winds Meet offers an immersive open-world sandbox experience that has never been seen before, as the player chooses their own path to their destiny against the backdrop of ancient China. This is a tale of bloodshed, struggle, and sacrifice, but there is also hope, as the player can become the one who can bring about change in society. Where Winds Meet is all about giving players the freedom to tell their own story within its beautiful game world.
---
Wo Long: Fallen Dynasty
KOEI TECMO America and developer Team NINJA revealed their Official Gameplay Trailer for its exhilarating supernatural epic, Wo Long: Fallen Dynasty. The new trailer showcases a dark Three Kingdoms plagued by demons, with glimpses into the sword-based action based on the Chinese martial arts, where actions flow gracefully between offensive and defensive maneuvers. Currently, in development for the Xbox Series X|S, Xbox One, PlayStation 5, PlayStation 4, and on PC via Windows and Steam, the game is scheduled to release in early 2023 and will be available on day one with Game Pass on console and PC.
Game Features
Demons in the Kingdom
A dark fantasy set during the chaotic Three Kingdoms period, the narrative vividly tells the tale of a militia soldier's strenuous fight for survival during a Later Han Dynasty infested with demons. It's madness in the Three Kingdoms like never before!
Awaken the Power Within
Defeat deadly enemies to boost morale and awaken the power from within! Overcome adversity through unique new strategies, including battle styles based on the "Five Phases".
Live by the Sword
Renowned for ruthless strikes that can change the tide of battle in an instant, sword practitioners of the Chinese martial arts gracefully change pace as they shift between offensive and defensive maneuvers. Overwhelm opponents with a flurry of force in a series of intense and bloody battles while learning the precision and skill necessary to become a true master of the sword.
---
Dead Island 2
Publisher Deep Silver and developer Dambuster Studios unveiled Dead Island 2 with an incredible CGI trailer showcasing the brand-new zombie adventure's take on humor in the apocalypse during Gamescom's global livestream event Opening Night Live.
Dead Island 2 is a first-person action-RPG set in glorious sun and blood-drenched setting – a hellish, yet stylish and vibrant, gore-ridden version of Los Angeles, nicknamed HELL-A. The series' unique formula, dark humor, and over-the-top zombie-slaying returns, with all the swagger and charisma you'd expect from the Dead Island series.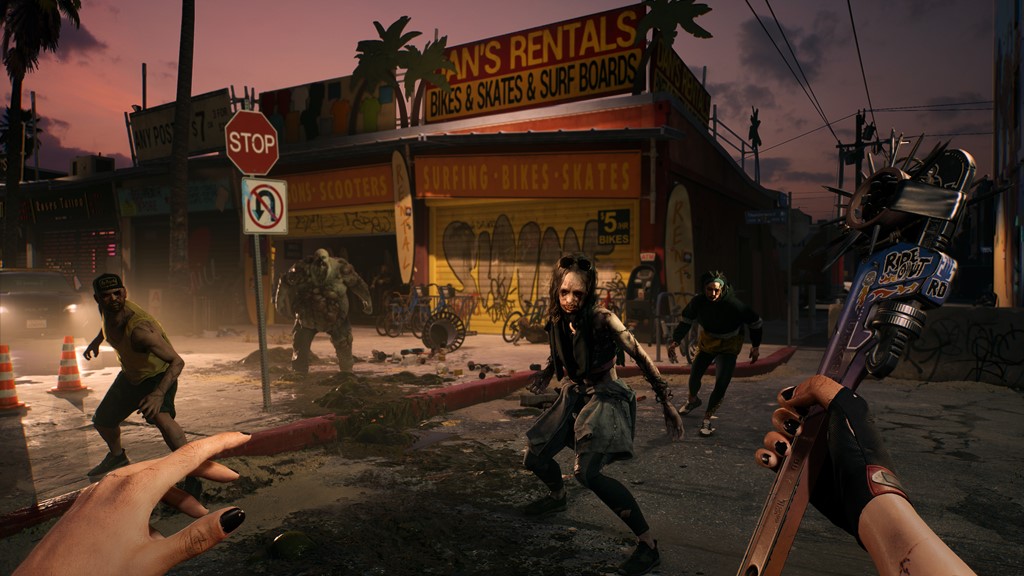 The CGI trailer stars Jacob, one of our playable slayers, as he wakes up in a luxurious Beverly Hills villa. But nothing is what it seems. Join him as he ventures out into HELL-A and witnesses the bloody aftermath of the zombie outbreak, enhanced by the iconic track "Hollywood Swinging" by Kool And The Gang.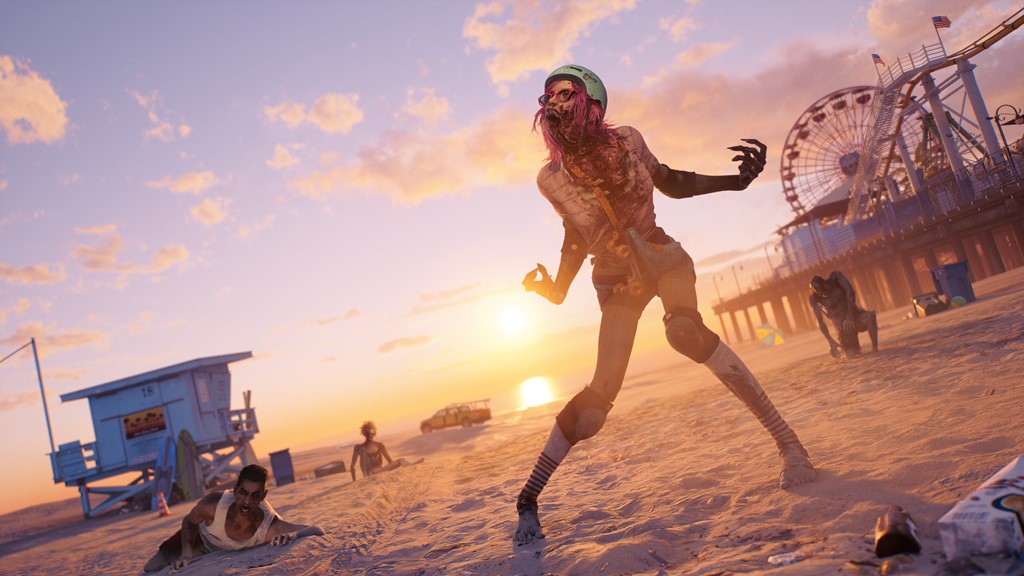 Pre-orders are live now and the game will release on Feb. 3, 2023 on Xbox Series X|S and Xbox One, PlayStation®5 and PlayStation®4, Google Stadia, and PC via the Epic Games Store.
Time to slay! Pre-order Dead Island 2 right now, and we'll see you in HELL-A on February 3rd 2023.
?https://t.co/YsBv94e8Kj#seeyouinhella #deadisland2 pic.twitter.com/O8eHVzfWCf

— Dead Island (@deadislandgame) August 24, 2022
---
Eiyuden Chronicle: Hundred Heroes & Miasma Chronicles
Leading video game publisher 505 Games wraps up a successful return to live events with this year's Gamescom, the world's largest B2C event for computer and video games, and Europe's leading business platform for the games industry. Marking the company's return to physical expos in just over two years, 505 revealed a series of new content and games, including…
Eiyuden Chronicle: Hundred Heroes, the hugely anticipated JRPG, and first #1 funded Kickstarter video game of 2020 debuted exclusively at the IGN Live Show on the 24th of August. From the creator of the classic JRPG series Suikoden, featuring a massive playable cast of over a hundred characters, a unique combat system, and a beloved classic JRPG look and feel, the game releases in 2023. Eiyuden Chronicle: Hundred Heroes was also named 'Game Of Gamescom 2022' by JPGames.de
Source:Epic Games
Tantalising new footage and details of forthcoming game Miasma Chronicles, were also revealed.
Details as shared on Steam:
In the not-too-distant future. America has been torn apart by a savage force known only as the 'Miasma'.
Meet Elvis, a young man brought to the mining town of Sedentary as a baby. Left by his mother in the care of a robotic older 'brother' and given a mysterious glove with which he can control the Miasma.
Join the brothers on a quest across a post-apocalyptic wasteland to find the answers they crave. Answers which may change the course of human history forever.
• Realtime exploration gameplay meets tactical, turn-based combat with RPG elements.
• Explore rich beautiful environments meeting outlandish characters.
• Upgradable weapons and abilities give your heroes the edge in combat.
• An involving fantasy story through which you learn the truth behind the Miasma.
From the creators of Mutant Year Zero: Road to Eden, comes a beautifully crafted tactical adventure you won't forget.
---
Gungrave G.O.R.E
Time for gunslingers! Gungrave G.O.R.E has an official release date: The pistol-wielding, coffin-carrying Grave will finally be unleashed again on November 22nd, 2022! as announced by developer Iggymob and publlisher Prime Matter. Back from the grave, time to slay foes in stylish third-person with returning and new cast team members and enemies as mentioned by the trailer below.
Grave returns on November 22nd, 2022 on PS4, PS5, Xbox One, Xbox Series S|X, and PC.