Curve Digital and Skyhook Games have announced that Lawn Mowing Simulator, a stunning mowing simulator(as the name suggests!) and detailed business management game set in the British countryside, is out now on PC and Xbox Series S|X. Trailer below:
Experience the beauty and detail of mowing the Great British countryside in Lawn Mowing Simulator, the only simulator that allows you to ride a genuine and expansive roster of real-world licensed lawnmowers from prestigious manufacturers; Toro, SCAG and STIGA as you manage your mowing business.
"We'd like to thank our wonderful community who have supported us through the development of the game, sharing their invaluable feedback on our Discord server. We've been blown away by the positive sentiment and have worked incredibly hard to make the game as good as it can possibly be for launch and beyond. We hope everyone enjoys playing Lawn Mowing Simulator as much as we've enjoyed making it and we're looking forward to more content to come in the future!"

David Harper – Co-Founder, Skyhook Games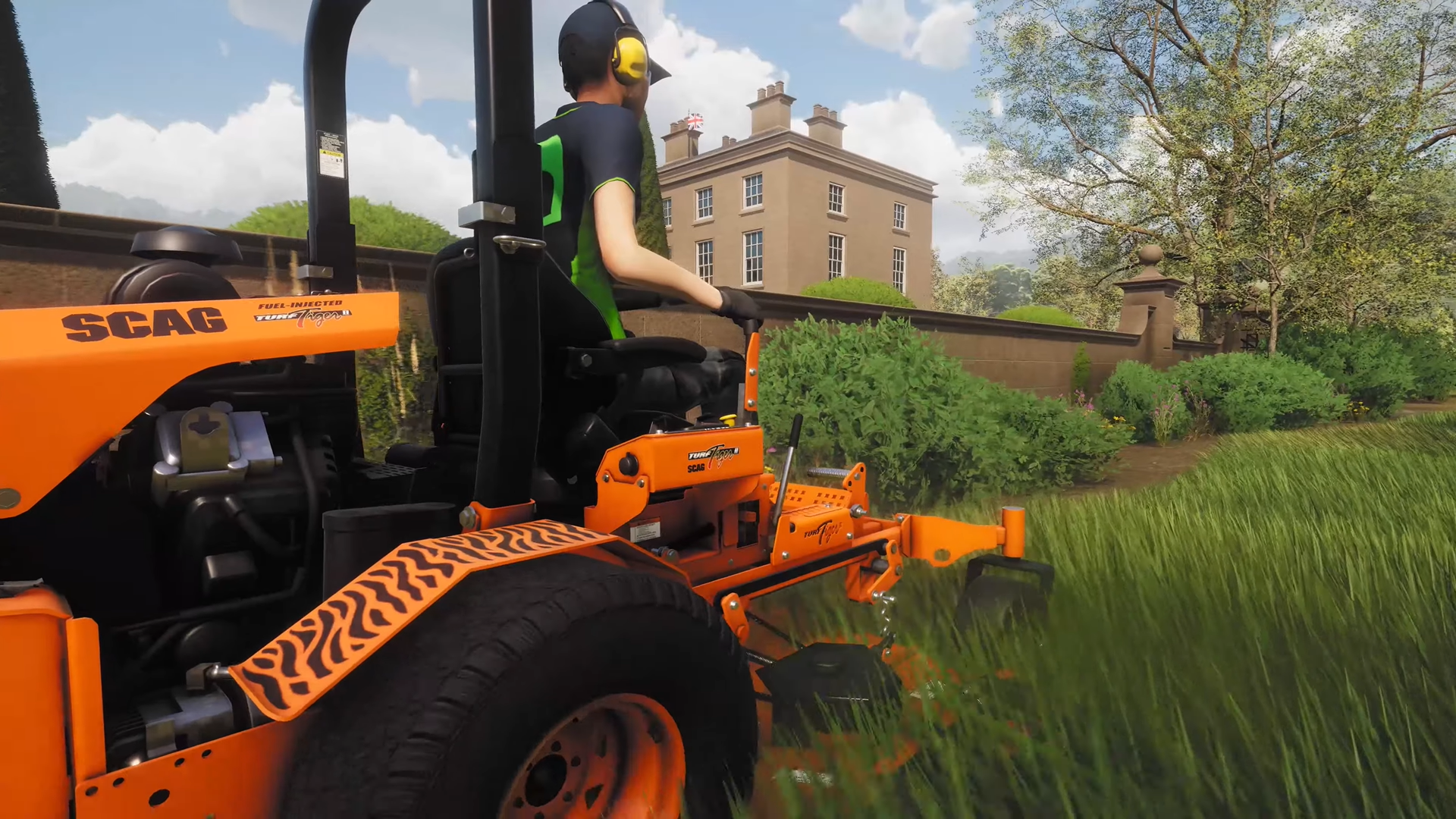 Game features include:
PHYSICALLY AUTHENTIC LAWN MOWING EXPERIENCE – Execute ground checks, set your blade height, and measure your engine load as you complete a variety of contracts across Career Mode, Free Mode or Challenge Mode. Take your mowing to further heights with several attachments from stripe rollers, mulching kits, grass collectors, recyclers, flail decks and more.
BEAUTIFUL RURAL BRITISH COUNTRYSIDE – Lawn Mowing Simulator is set in a beautiful British countryside town. Busy residential streets, vast castle grounds, quaint cottage greens, and large equestrian fields are just some of the locations that await your mowing blades.
REAL-WORLD LICENSED MOWER MANUFACTURERS - Toro, SCAG and STIGA front line Lawn Mowing Simulator with their real-world machines painstakingly recreated visually and physically. 12 Mowers are available in the base game, each with its own challenges, attachments and upgrades to pursue.
ACCURATE AND ATTENTIVE BUSINESS MANAGEMENT - Build your own lawn care business from the ground up. Purchase and upgrade your headquarters, hire employees, purchase advertising and balance the books as you grow and expand your business.