Dragon Quest Builders 2 release date for Japan was announced earlier without any indication of its Western release. However, a ray of hope has been shone on fans when Nintendo financial reports leaked out an indirect confirmation. Check out its listing below (red lined) under Nintendo section by region below: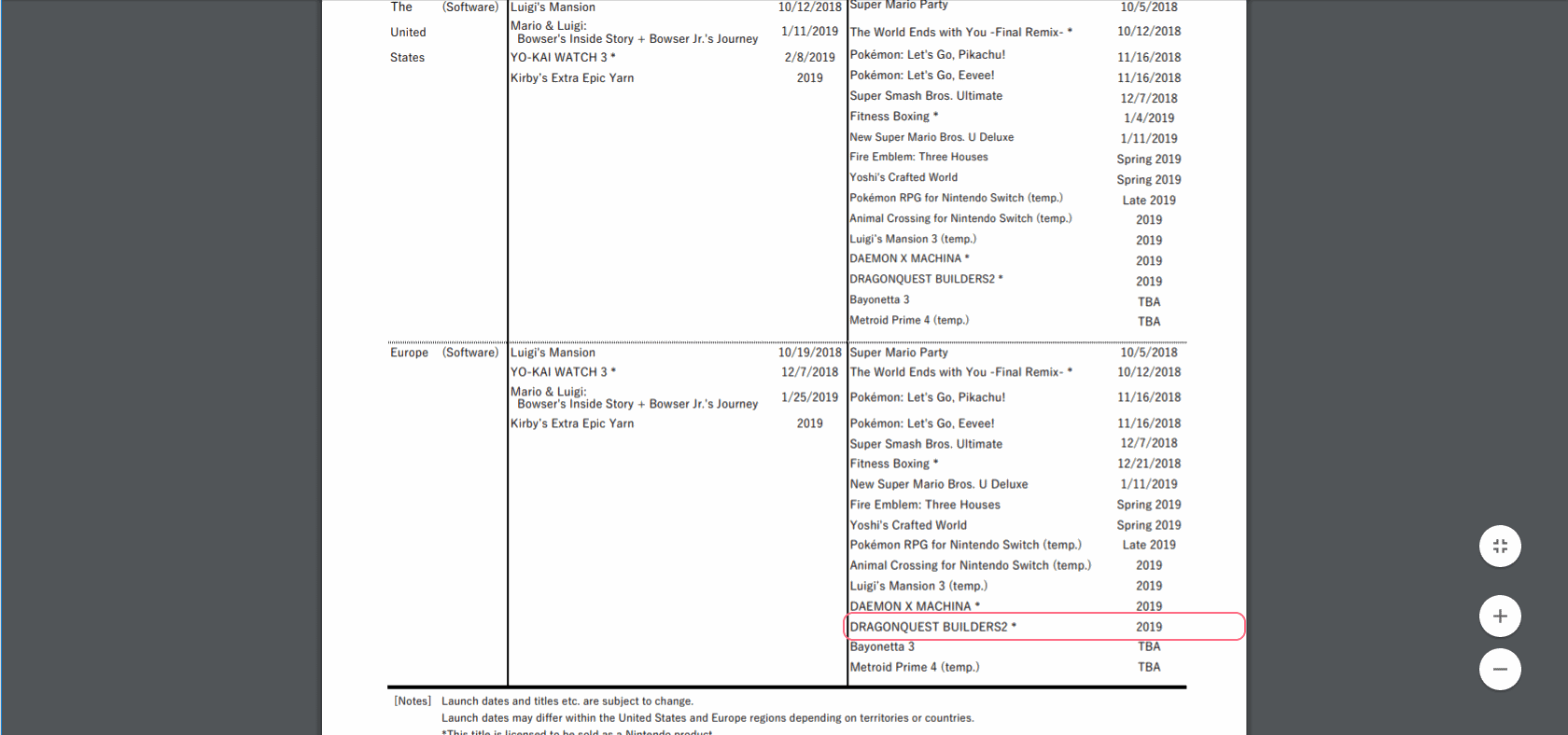 Of course, there is no doubt that Dragon Quest Builders 2 will release westward as the previous entry in the series was but we would love it if the official announcement was made already!
Expect this to be coming soon for PlayStation 4 and Nintendo Switch sometime next year 2019.