Symphony of War: The Nephilim Saga, the pixel squad-based tactics RPG from developer Dancing Dragon Games and publisher Freedom Games, explores previously untouched territory with the Legends DLC, coming to PCs via Steam Monday, August 28, 2023.
Continue the journeys of fan-favorite characters like Antares, Barnabas, and Jaromir from the original campaign. The Symphony of War community previously voted on which characters they'd love to see more of, and Legends offers the chance to wrap up their tales. Journey through eight new chapters, including new level design features throwing a spin on classic gameplay along with 13 brand new unit classes, including the all-powerful Dark Mage, deadly Necromancer, and ferocious War Cat.
Brave a brand-new challenge after completing the main campaign in the New Game+ Mode. After clearing the main game, use the awarded Memory Fragments to bring back units and artifacts from the previous playthrough along with Unique Mercenaries available for some of the newer classes. Combat New Game+'s added difficulty and new changes with the help of an undead army, or see how long units can persevere until they're fully maxed out.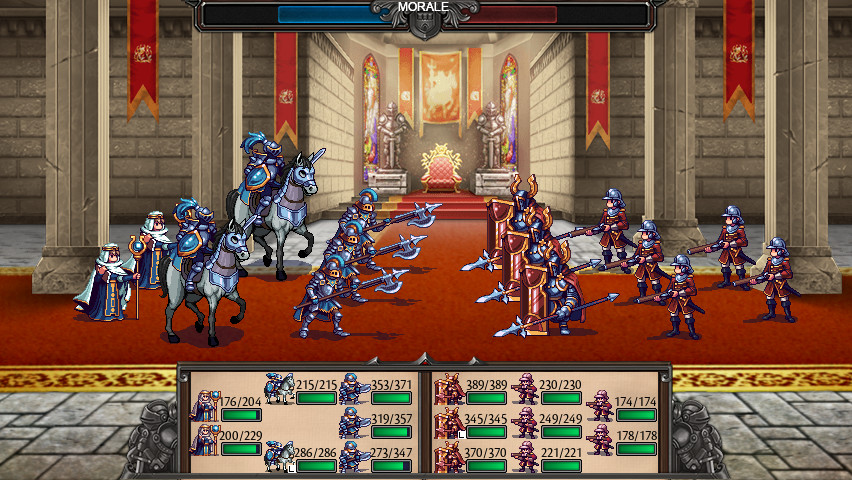 Channel the power of the undead with the addition of necromancy. Collect Unlife Energy, a new resource accumulated when dealing damage and striking down enemies, to summon an agonizing, adversarial army of nightmares. Replay the Symphony of War campaign to test abilities, find novel ways to win more efficiently, and become an army whose name strikes fear and respect into the hearts of enemies all across Tahnra.
Enter the world of Tahnra once more and take up arms for more adventures on the battlefield – After the incredibly successful shadowdrop of Symphony of War, combatants everywhere can look forward to bigger fights and deeper gameplay with boisterous new classes in the upcoming Legends DLC

Phil Hamilton – Co-Founder of Dancing Dragon Games
Symphony of War is available now on Steam and the Epic Game Story in two editions: $19.99 for the standard edition and $34.97 for the Collector's Edition including the soundtrack, artbook, and strategy guide. Both versions are available in English, French, German, Spanish – Spain, Japanese, Korean, Portuguese – Brazil, and Simplified Chinese. The Legends DLC arrives Monday, August 28, 2023, for $9.99 with English, French, German, Spanish – Spain, Japanese, Korean, Portuguese – Brazil, and Simplified Chinese language support.