Symphony of War: The Nephilim Saga, the pixel squad-based tactics RPG from developer Dancing Dragon Games and publisher Freedom Games, expands the battlefield with new stories, faces, and challenges with the Legends DLC on PCs via Steam now.
What comes in the DLC
Discover what comes after the credits roll in Symphony of War with the Legends DLC, featuring eight new chapters wrapping up the stories of beloved characters as voted on by the Symphony of War community, including Antares, Barnabas, and Jaromir. Test the militaristic limits of 13 new unit classes like the curse-casting Dark Mage, ghastly Necromancer, and beastly War Cat.
Collect Memory Fragments after beating the main campaign to use as currency to bring previous units and items back onto the battlefield, steeled to capture glory for the squadron once more. Freshen up gameplay and keep battles interesting for war-hungry captains looking for ripe opportunities to spill blood in New Game+ with a staggering amount of new gameplay options, including creating an entirely undead army, or maxing out units for incredible damage.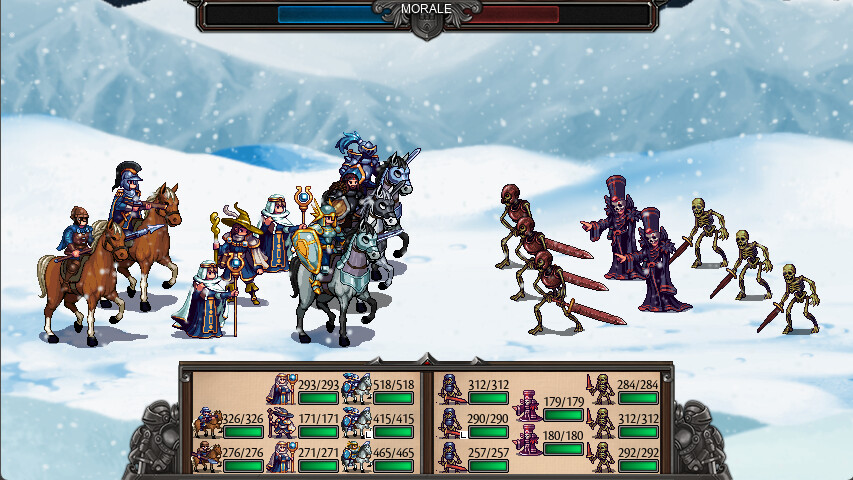 With the addition of necromancy, blur the lines between life and death and collect Unlife Energy with any damage dealt and all health points taken from enemies to cultivate a truly frightening team of undead soldiers. These Risen loyally – and mindlessly – await their next command. Try and try again to create the perfect campaign run, testing complex combinations and making moves until the enemy finally raises the white flag in devastated surrender.
Step onto the fields of Tahnra once again and prepare for a trying journey inspired by our community in the form of the Legends DLC – Soldiers who enjoyed Symphony of War can test out new classes, fight harder bosses, and harness the powers of the living dead; only creativity defines the limits of battle

Phil Hamilton – Co-Founder of Dancing Dragon Games
Symphony of War is available now on Steam, GOG, and the Epic Game Store in two editions: $19.99 for the standard edition and $34.97 for the Collector's Edition including the soundtrack, artbook, and strategy guide. Both versions are available in English, French, German, Spanish – Spain, Japanese, Korean, Portuguese – Brazil, and Simplified Chinese. The Legends DLC is available now for $9.99 with English, French, German, Spanish – Spain, Japanese, Korean, Portuguese – Brazil, and Simplified Chinese language support.