Err…what is so hyped about Shenmue 3?
In the E3 in 2015, Sony's PlayStation conference unveiled plenty of amazing titles. Horizon Zero Dawn, Uncharted 4's Demo, The Last Guardian, RIGS (PSVR) and Hitman, to name a few. However, the most memorable announcement that year was probably the reveal of the Shenmue 3. All it needed was the soundtrack of the game to kick in and it literally sent the crowd cheering and jumping (some even cried!), which was understandable, considering the Shenmue brand's nostalgic value is something old school gamers hold dear in their heart. The first two Shenmue games were released on the Dreamcast console, the first game 1999 and Shenmue 2 in 2001.
The game was revived almost instantly.
The 2015 announcement was aimed at promoting the Kickstart funding campaign for the development of Shenmue 3 lead by the legendary Yu Suzuki (creator of Shenmue). The developer hoped to raise 2 million USD for the project to kick-off, well reception from the fans however, ensured the first 2 million goal was hit under 8 hours. The project went on to hit the 6 million mark a month later.
Latest
On latest crowdfunding news, Shenmue 3 have reached the 7 million USD stretch goal (Kickstarter and Slacker Backer combined), hence unlocking the "Battle System Expanded : A.I Battling."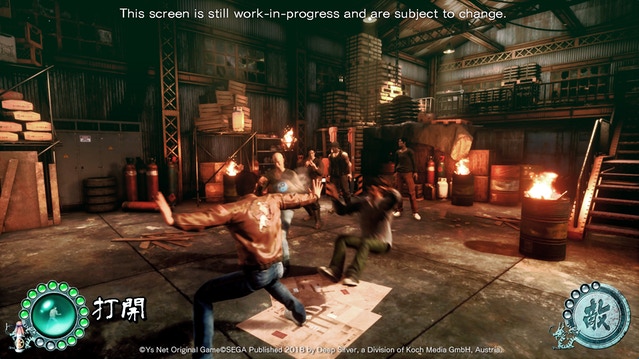 source
"Battle System Expanded: AI Battling" ?
This control system lets you automatically unleash the perfect technique in response to the opponent's positioning and distance. R&D for this system is based on Yu Suzuki's concept for players who are not used to fighting games or for those who want a full immersion battle experience. This battle system is highly compatible with, and will be an extension to the current battle system.
But for now we wait while…
Shenmue 3 is currently scheduled for release next year in 2019 for the PlayStation 4 and PC. Although it may be some time yet before this game comes out, meanwhile, fans looking for some Shenmue action can head to the PS Store and get themselves the Shenmue 1 and Shenmue 2 remastered edition. 1+2 = 3 , GET IT? CLOSEENOUGH.JPG