A lot of people will want to play the latest Red Dead Redemption 2 on launch day. But before you can do that, make sure you do some spring cleaning as the game requirements will need a whopping minimum 105GB space. This information was spotted behind the box of the PlayStation 4 Pro bundle for Red Dead Redemption 2. Here is a tweet from Red Dead News Twitter regarding this issue :
NEWS: Red Dead Redemption 2 will require a minimum storage space of 105GB
(cred: @Mach1bud for spotting it on the box) https://t.co/7CsA5IoruJ pic.twitter.com/uXEyMqSiBb

— Red Dead News • RockstarINTEL.com (@RDonlineNews) September 26, 2018
Well for those who can't see the requirements. Here is a zoom in I have made to help ease your eyes.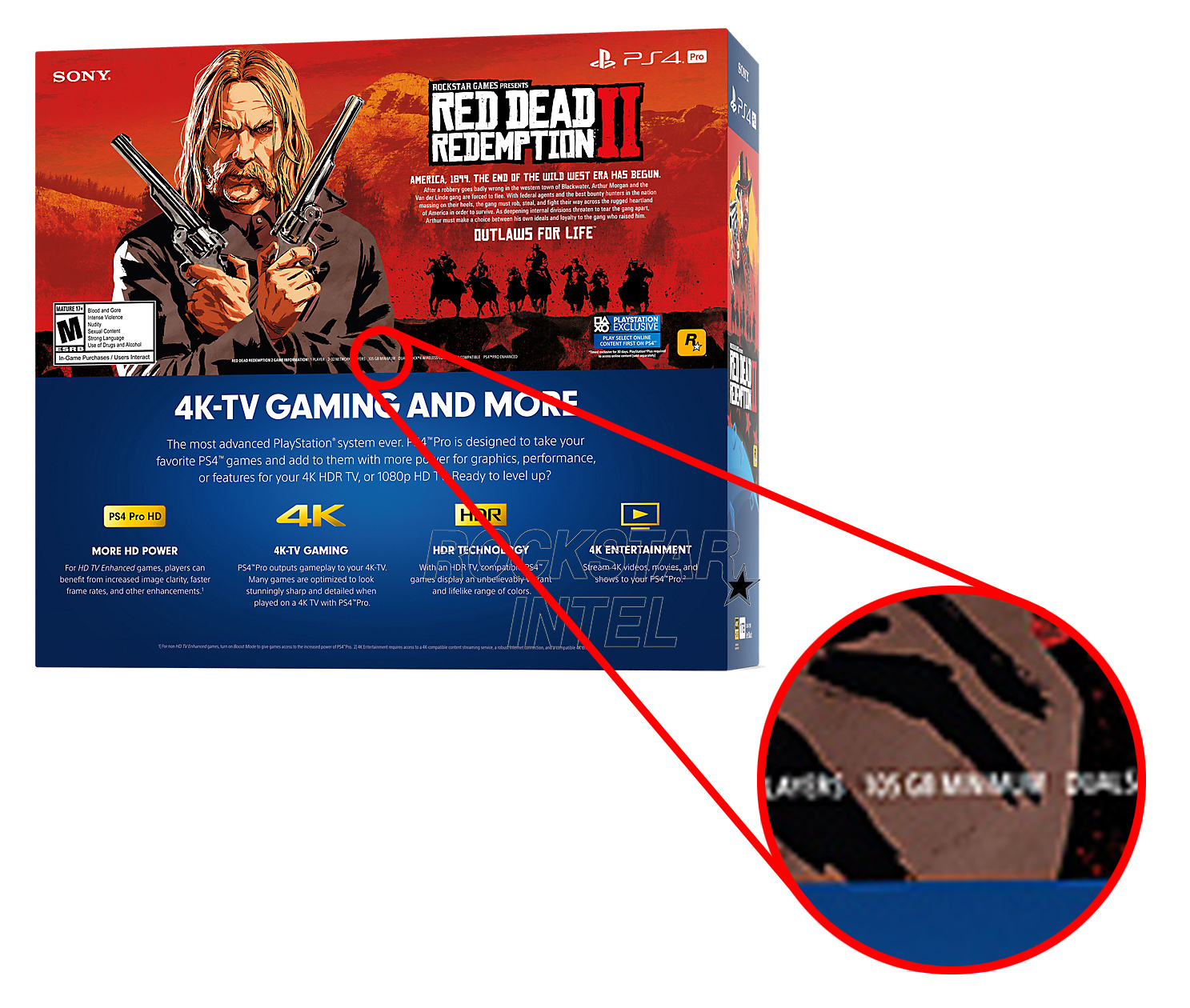 It is not sure how much drive space it will consume if the game is digitally downloaded. Either way, those with 500GB hard disk better get ready before the game releases on 26th October.