Publisher Activision has announced that Sekiro: Shadows Die Twice will be arriving on March 22, 2019. A Collector's Edition has also been revealed alongside the normal version. The Collector's Edition is what you would come to expect, It includes the copy of the game along with a Steelbook case, an art book as well as a digital copy of the soundtrack. There will also be replica coins from the game and a map but the main highlight will have to be the 7″ tall shinobi statue.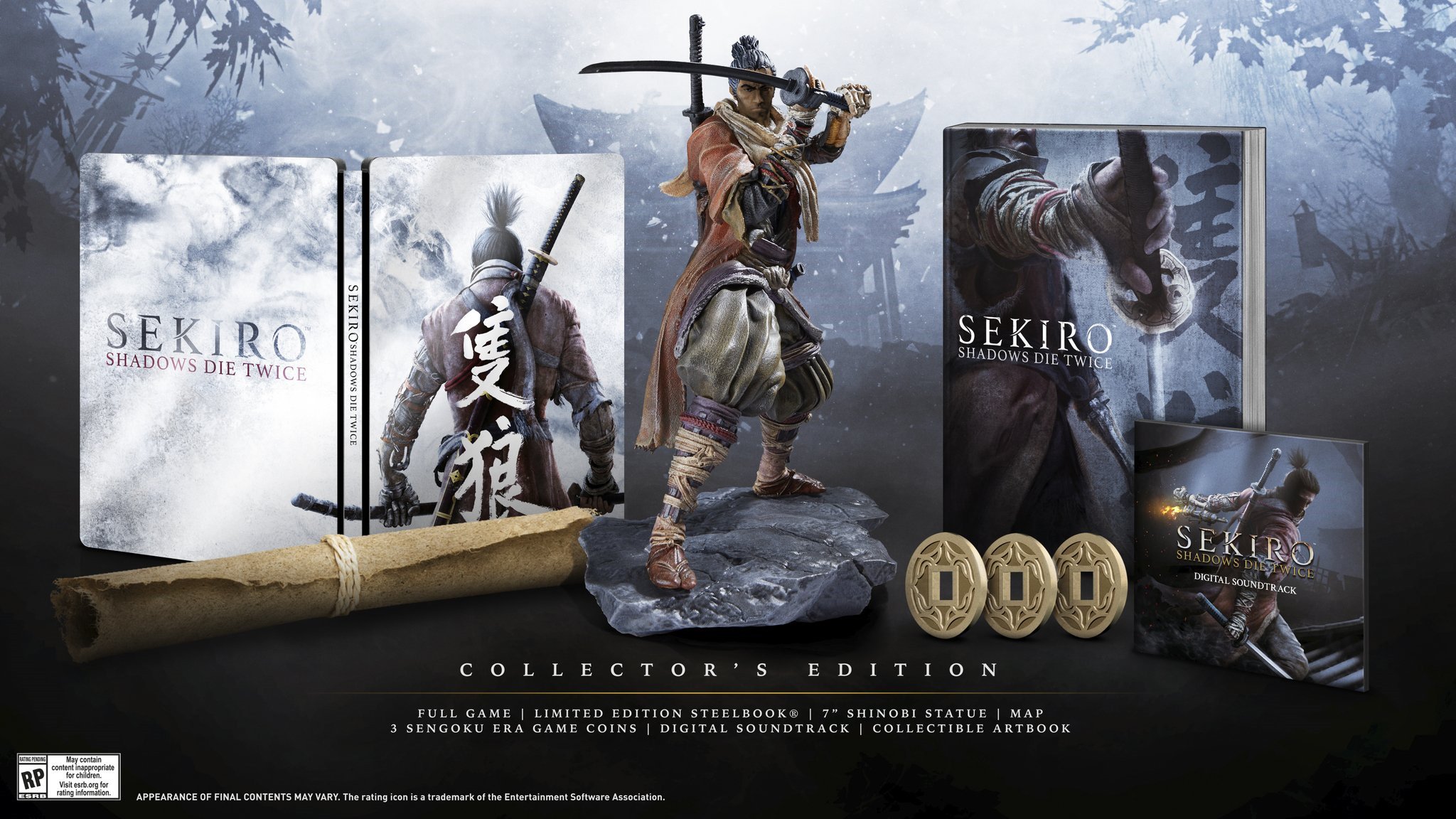 The Chief Revenue Officer at Activision, Steve Young spoke in a statement,
"We can't wait for fans to finally get their hands on Sekiro: Shadows Die Twice,". "Fans will get a taste of the multiple tools available for the prosthetic shinobi arm this week at Gamescom, and will be able to fully dive into the brutal, dark world of 1500s Sengoku Japan when the game launches on March 22, 2019."
Sekiro: Shadows Die Twice will release for Xbox One, PS4, and PC on March 22, 2019.