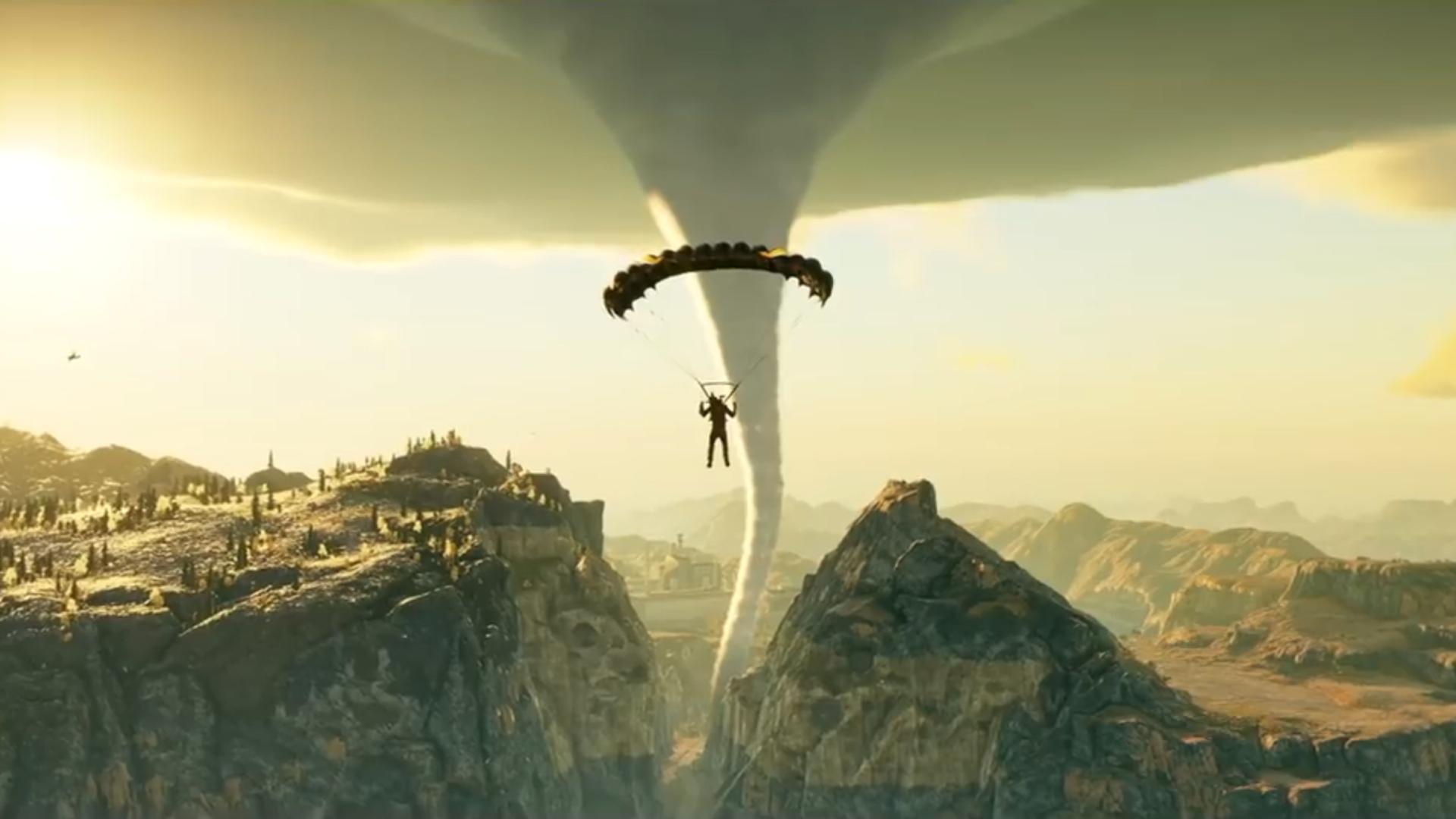 Avalanche Studios has released a World Premier video called Just Cause 4 Tornado gameplay. The video shows off the powerful, new Apex Engine which is taking the series signature destruction and physics to a whole new level with the introduction of a fully simulated Extreme Weather events.
The video just shows one of the four unique Extreme Weather simulations in Just Cause 4. The tornado looks menacing from afar as it rips and tears buildings and vehicles in its path. The new engine will allow the player to experience a real tornado event by calculating every object's trajectory in real-time. A storm chaser vehicle is also available for those who want to drive up close.
Rico's fame grappling hook returns in Just Cause 4 with a few enhancement. The hook is now fully customizable and will allow players to experiment with it. The video shows some of the customizations like the ability to remotely attach multiple booster and air-lifters to any object in the game.
Just Cause 4 is a key entry to the series, releasing December 4th, 2018 on PlayStation 4, Xbox One, and PC.
Watch the full gameplay trailer below.